One unexpected horror story from this Halloween was the sudden split of The Hot Sprockets after fifteen years making music together.
The Hot Sprockets burst onto the Irish music scene in the early '00s. Their vibrant stage presence quickly brought them to the fore of  Dublin's underground music scene, which included now long since defunct acts like the Hassle Merchants, and word quickly spread thanks to emphatic shows in venues such as The Bernard Shaw and The Mezz.
The music press of the day seemed confused by the sudden appearance of a '70s revivalist act, and furthermore by their popularity in modern day Ireland.
Undeterred, the group continued to establish themselves on the Irish festival circuit and it is here where the group came into their own, their brand of blues rock the perfect fit for fields of all shapes and sizes. Around this time a new festival was taking its first steps, a festival with which The Hot Sprockets will eternally be connected with - Knockanstockan.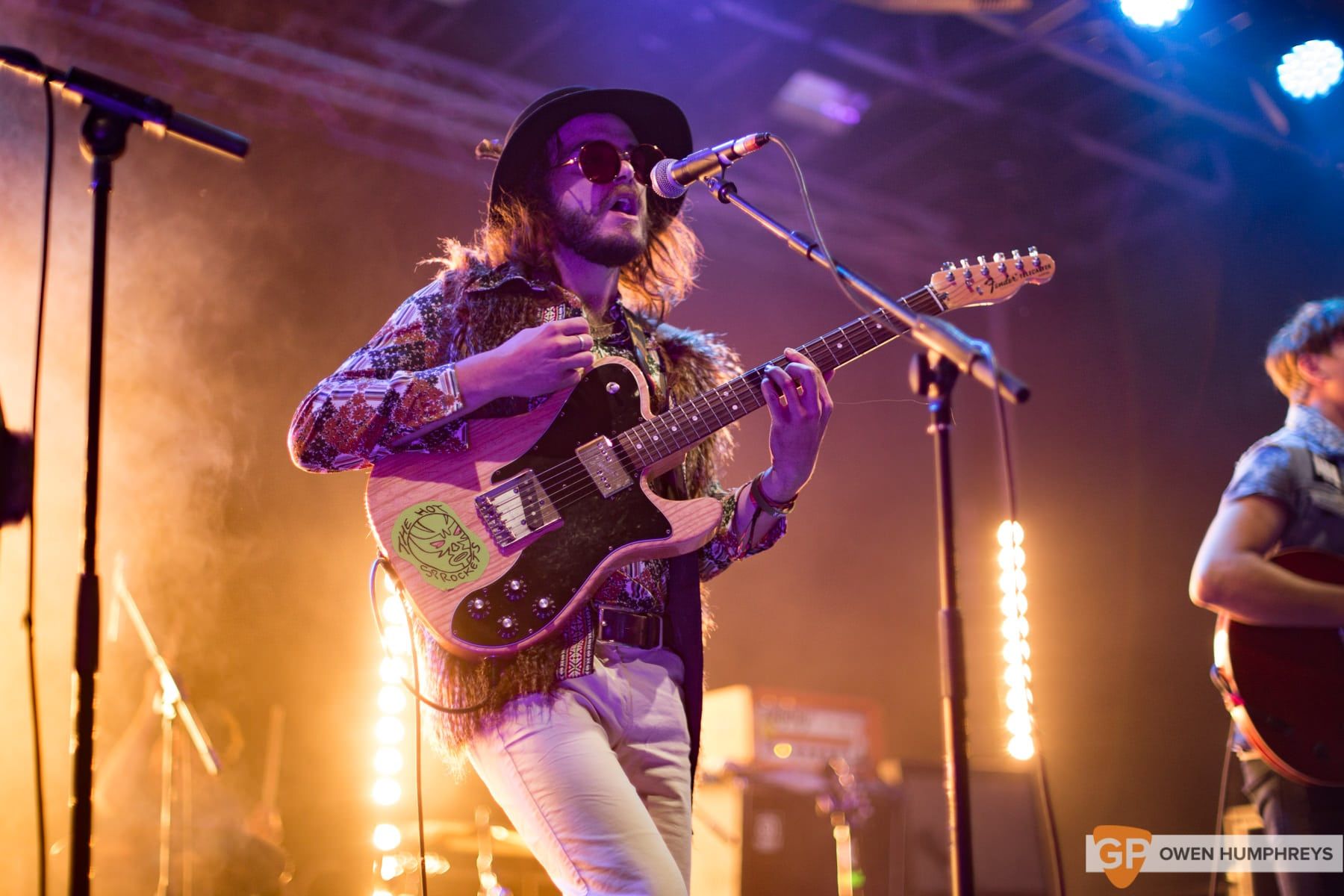 The people behind Knockanstockan recognised that something was afoot in the Irish music scene. An undercurrent of outsider acts was bubbling under the mainstream, constantly selling out shows but being disregarded as individual anomalies rather than a coherent scene.
Knockanstockan harnessed the DIY spirit of these acts who were forced to do it themselves and created a home for the outcasts of Irish music, and naturally, it was the perfect fit for The Hot Sprockets.
Over the years The Hot Sprockets would become inextricably linked with the Wicklow festival, repeatedly headlining to crowds, exceeding the capacity of The Olympia Theatre. Despite the adulation, the group never lost their heads and remained true to the DIY spirit of what would become known as the 'Christmas of the Summer'.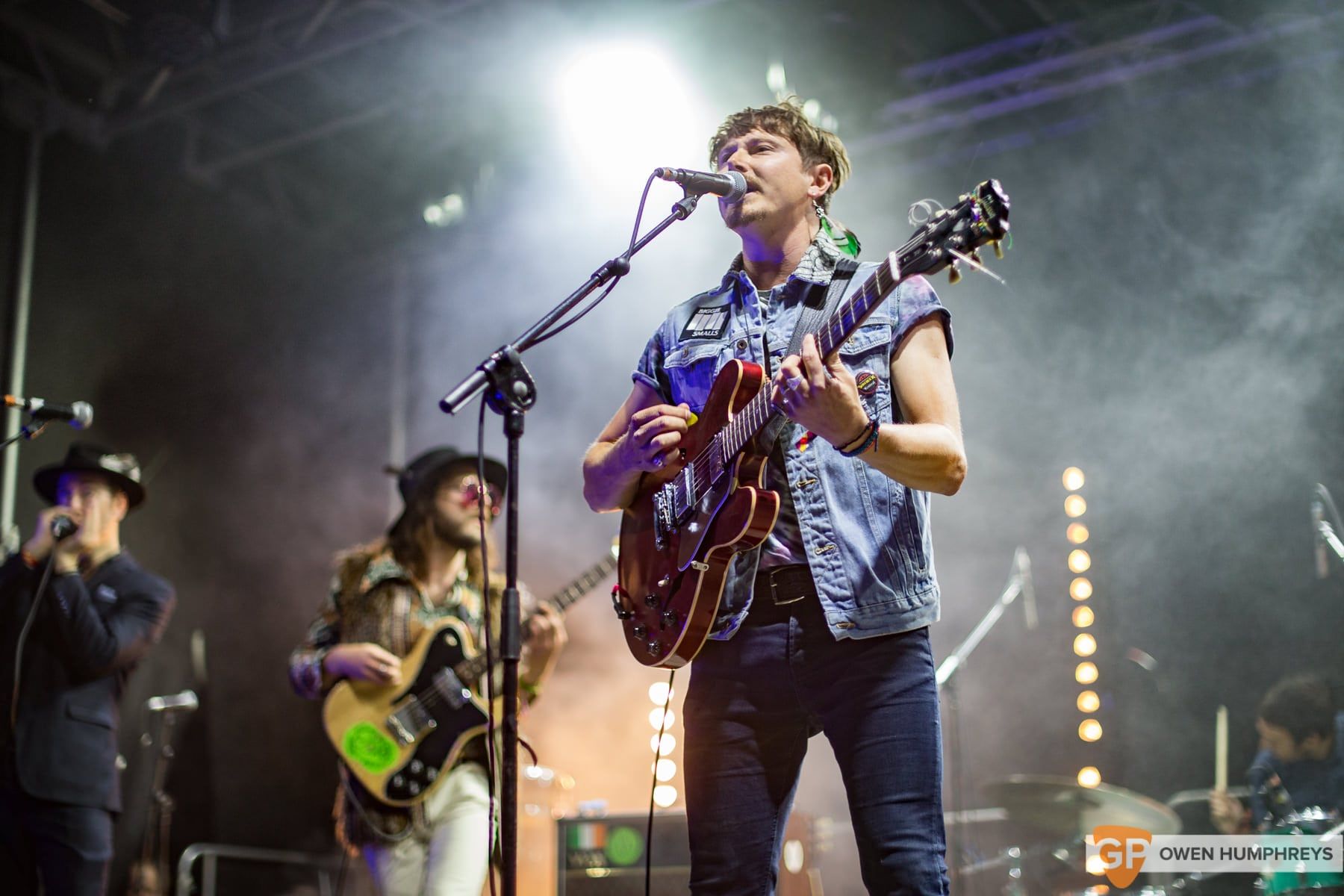 Over the years GoldenPlec has run many charity events at Knockanstockan and The Hot Sprockets could always be counted upon to find time to participate, often in the most unexpected ways.
On one such occasion several members of the band carted a Street Fighter II arcade machine across a field so we could use it to raise money. We hadn't asked them to bring it, nobody had, they just took it upon themselves to do it.
They headlined the festival several hours later. This is the type of selfless, Three Musketeers style act with which we grew to expect from The Hot Sprockets - they probably won't even remember doing it because that's just the type of guys they are.
And when we were asked to run mid-afternoon talk at Knockanstockan '18, they happily gave up more of their time to talk and play for us.
And this is something for which The Hot Sprockets should be remembered for as much as their music, they laid the foundations for a pathway from the underground to the mainstream for Irish acts. They were the main draw at a fledgling festival which has helped shape the current music scene in Ireland as much as BIMM or HWCH have.
Knockanstockan injected opportunity and belief into the Irish music scene, and The Hot Sprockets were the ringleaders. And for that, whether you like their music or not, we should be eternally grateful.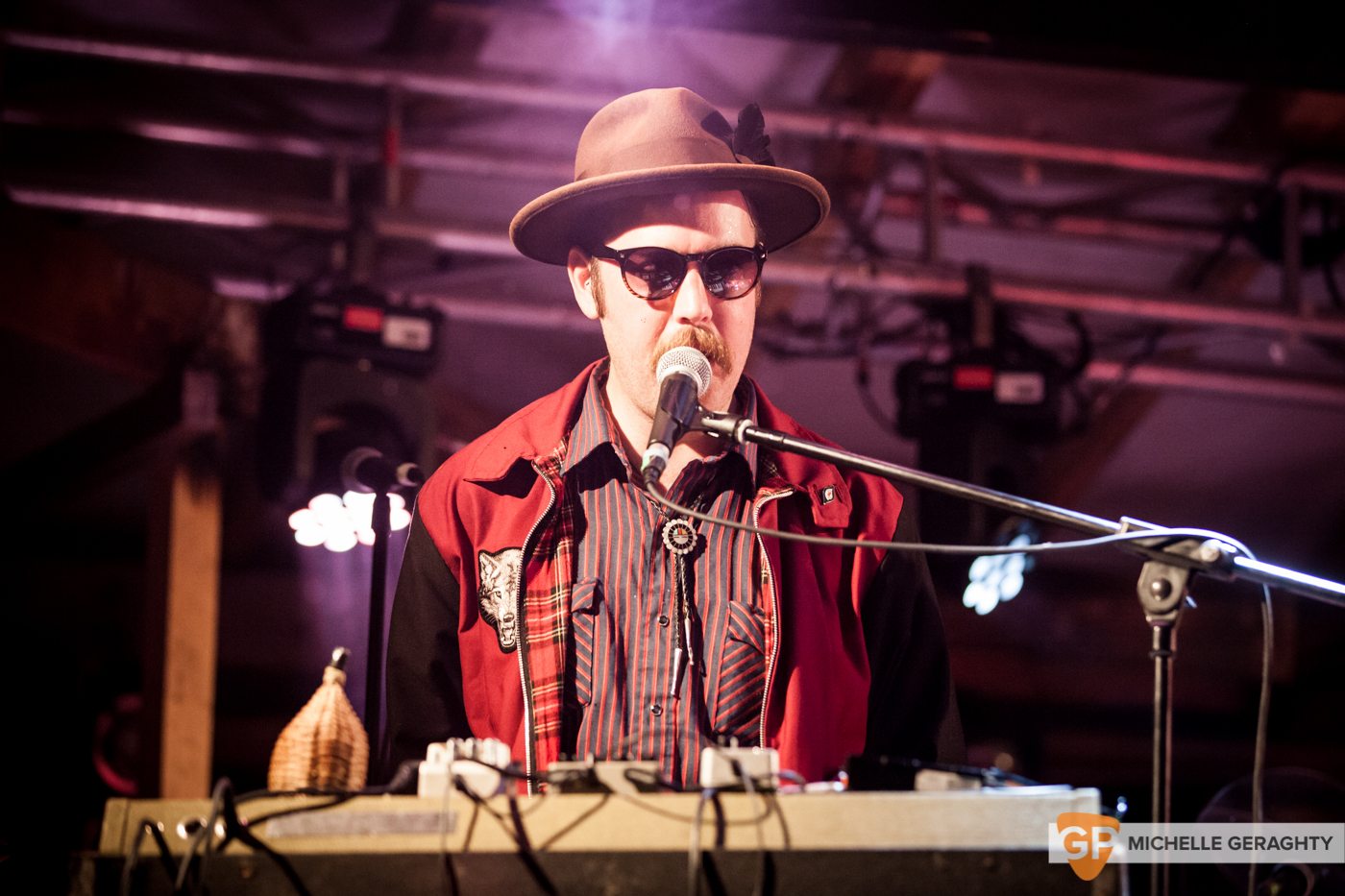 Below is The Hot Sprockets farewell message to fans:
"Everything has to come to an end, sometime"
With heavy hearts we bring you the news that The Hot Sprockets are no more. We have had some amazing times over the last 15 years, but as a band we have come to the end of the road. There are so many people that have helped us out over the years (we can't mention you all but you know who you are), and we want to thank you from the bottom of our hearts. Special thanks to Paul our manager who is a legend and has always had our back, although we never got him to wear a cowboy hat!
All upcoming gigs in Ireland and Spain have been cancelled and we are really sorry to the people who have bought tickets.
The most important thing is that we came into this as friends and we are leaving as friends, we've always endeavoured to leave everything on the stage when we play, and we are going to miss all you crazy Sprocket fans! You've been so loyal and we are forever grateful.
Although the band is finished, we are not finished as musicians so keep an eye out for us on new projects....
The last thing we want to say, to young bands getting into this - don't worry about what the industry wants, march to the beat of your own drum, make the music you want to make, and have a sweet time doing it!
For the last time - Rocket like a Hot Sprocket!
Peace & love xx
Tim, Joey, Wayne, Ken & Franky."
We reached out to the Irish music community, so many of which, wanted to reach out and send a personalised message to the Sprockets:
The Eskies
When we first started playing together - in and around Dublin - The Hot Sprockets were, to us, the be all and end all of what a band should be. We listened to them, watched them, danced and sang to them in Sweeney's, The Village, The Button Factory and wherever else they popped up. Singing along to their music (and doing that honey skipping leg thing from the crowd).
They inspired us, excited us, entertained us, (sometimes made us a bit jealous with how deadly they were) and provided us with a yardstick to set our own standards to; one that we'll keep chasing. We got to know them; one awkward, little bit nervous, little bit star-struck conversation at a time and a nicer group of people we could never have hoped to meet. Playing before them at a couple of KnockanStockans and supporting them in Vicar Street are some of our favourite memories as a band.
The fact that the news they're packing it in has hit so many people like a punch to the gut (ourselves included) is a testament to what they have achieved as a band and the impact they've had. This is a picture of us all at mañana mañana in the Netherlands - The Sprockets had just signed with our booking agent Midnight Mango Ltd and we were playing a festival outside Ireland at the same time for the first time. There was exuberance in the air as we stole a couple of giant bottles of beer out of the backstage and a hope that maybe it would be the first of many.
It was to be the only one.
Next time we've a decision to make and we're not sure what to do, we'll ask ourselves, as we always do. . .
"What would The Sprockets do?"
Love to our brothers in arms, always.
Soper, Tim, Joey, Frankie, Age, Andy, Trev, Ken, the ever-present Paul as well as the extended sprockets family.
Thank you for everything you've given us all.
Rock it like a Hot Sprocket.
Thumper
For any band in Dublin The Sprockets have always been held as the absolute standard in terms of authenticity and humility in the face of an unbelievable body of work.
I'll miss seeing them live - the tunes, the threads, the craic - but they've left behind some great records that will be forever synonymous with good times, a legacy that any band would be proud of.
David Keenan
The Hot Sprockets - a beautiful collection of souls who truly cultivated their own unique world into which a man could wander and be filled up with a real joyous outlook on life. They will always be a gang of piratical dreamers to me, weaving blankets of colourful music which they've left behind for us to cloak ourselves in in times of melancholy

Mark Graham - King Kong Company
I had a book launch in my hometown Tramore a few years ago (book was called "A Year of Festivals in Ireland"). I asked my favourite festival band at the time if they would play at the launch. They did. It was The Hot Sprockets. Irish music will be a little bit poorer when The Sprockets finish up, but we're all a bit richer for having experienced them. Best of luck with everything ye do in the future lads!
Abner Brown
A real loss to the Irish music scene, not just one of the most talented and hard-working bands I've come across but also the nicest bunch of guys you could ever meet...
Johnny Cronin
Top rock'n'roll band, fab look and good boots. Loved the songs Soul Brother, Cold Cold Sweat and Coming On. Brilliant groove live. They will be sadly missed in the Irish scene. But the songs remain. Shine on the Hot Sprockets, thank you for the music x
Fergal Darcy - Today FM
The Sprockets were electric, infectious and wildly energetic on stage...they had an edge and charisma that no other Irish band has ever dreamed of. It's a severe loss to the Irish music industry to lose an act like The Sprockets.
Knockanstockan
It's hard to imagine The Hot Sprockets never gracing our stage again. An act that grew with us, our soul brothers, from a small marquee in 2007 with just a handful of friends where a vision was ignited, to July 2018 with thousands of fans singing your lyrics back at you, we have watched and admired you and been so proud of everything you have achieved.
You are Solid Gold. From the bottom of our hearts we thank you for the music and joy you brought us all over the last 15 years. Your spirit of love, support and ambition inspired us to continue to create a platform for bands of your ilk. We are forever and always your friends and while we will miss you chillas together on stage, we are confident this is an exciting new chapter for you all and we look forward to the next 15 with you.
Peace, Love & Music
KS Crew
Gavin Glass - Producer/musician
Working with The Sprockets has been a career highlight for me. Their energy, brotherhood and positivity reminded me of why I started playing music in the first place. A lot of love in my heart for those boys.
A selection of photos from Hot Sprockets gigs over the years