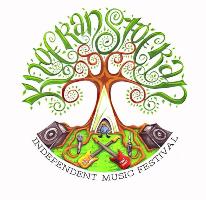 County Wicklow's own independent music festival, KnockanStockan, are set to release 7 live videos in an 'unplugged' series that catalogs some of the acts from last year's festival.
Performances from Twin Headed Wolf, Liz Lawrence, Myles Manley, Markas Carcas & The Hot Sprockets will all be released by KnockatStockan over the next 5 fortnights. Videos from the soloist Sarah Red and My Fellow Sponges were released quietly earlier in the year.Each of the acts were filmed in quiet corners around the festival last year by film company Little Beast. KnockanStockan Live Videos can be found on their Live YouTube Channel.
KnockanStockan, founded initially to bring  a community of artists together, is now in it's sixth year and takes place each summer overlooking Wicklow's picturesque Blessington Lakes.
KnockanStockan will take place on the 26th-28th of July 2013. Information on tickets will be announced in the near future.