You can be cynical about Record Store Day if you like. You can see it as an industry-driven means of making money from consumers duped by hype into parting with their hard-earned in exchange for products promising exclusivity. You can even complain that these products are for sale online within hours for twice and three times the price they originally sold for.
You can think that way, but where's the fun in that?
Ideas dreamt up in tall towers to extract money from the masses by those whose business it is to peddle products for consumption isn't new. Nor are those seeking to profit from it. In fact, nothing could be further from my mind as, on Record Store Day 2017, I stood outside the R.A.G.E on Dublin's Fade Street listening to live music, or watched people milling about in both branches of Tower Records, or chatted about the releases at Spindizzy in the George's Street Arcade, and happily browsed in all of them. The city was buzzing with an enthusiastic and notably stylish bunch bonding over one thing; their love of music. This shared passion can't be bought or sold, and the opportunity the Day provides for its collective expression, for me, justifies its very existence.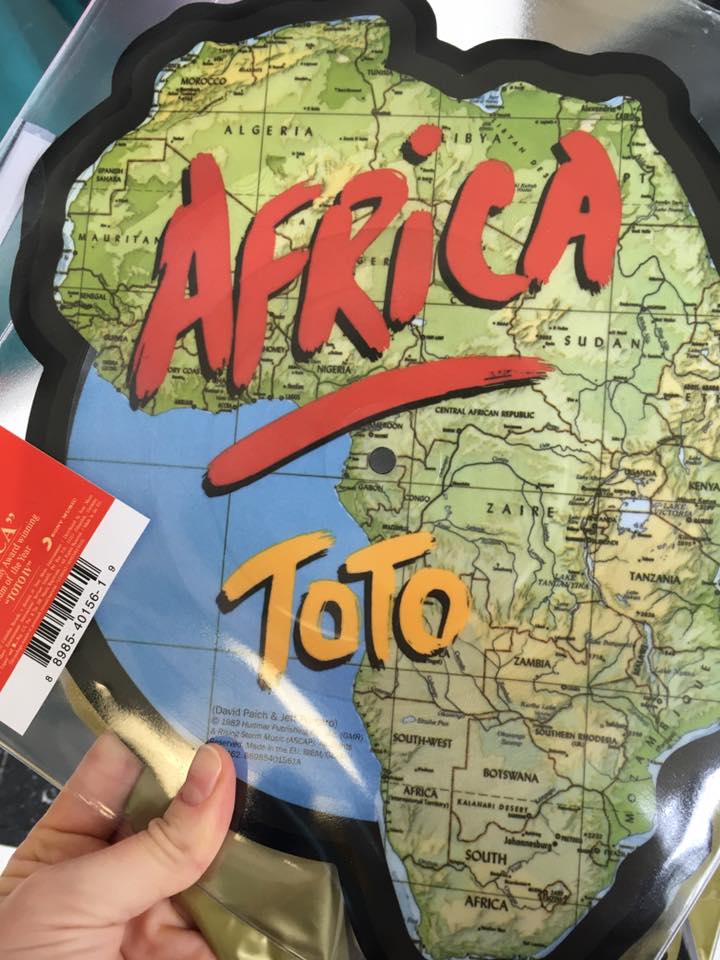 When I joined HMV as a sales assistant in 1999, the record shop was an exciting space which played an important and pivotal role in the life of any music fan. In that pre-digital age, hard copy purchases were solely available from a physical place where they were picked up, touched, held, gazed upon, listened to, packed up and carried off. On Saturdays in particular, it was often hard to move in the Grafton Street branch, so big were the crowds. People would meet there, talk about music, take a punt on a recommendation or a new release, and trawl the back catalogues of their favourites or newly discovered. It was the centre which anchored those who shared this passion and from which they would disperse to houses, flats and bedsits with their new discoveries to unwrap them and listen while they pored over the sleeves.
While things have changed so much since then, thankfully the record store is still very much alive, and the vinyl revolution has certainly made an immense contribution to this; for me, the resurgence of the format is driven by the desire to experience the act of buying, listening to, collecting, experiencing and having music, described above. You also can't argue with the fact that their sleeves undoubtedly look their best. There is too a reverence in wanting to possess a tangible manifestation of what is an invaluable presence in our lives.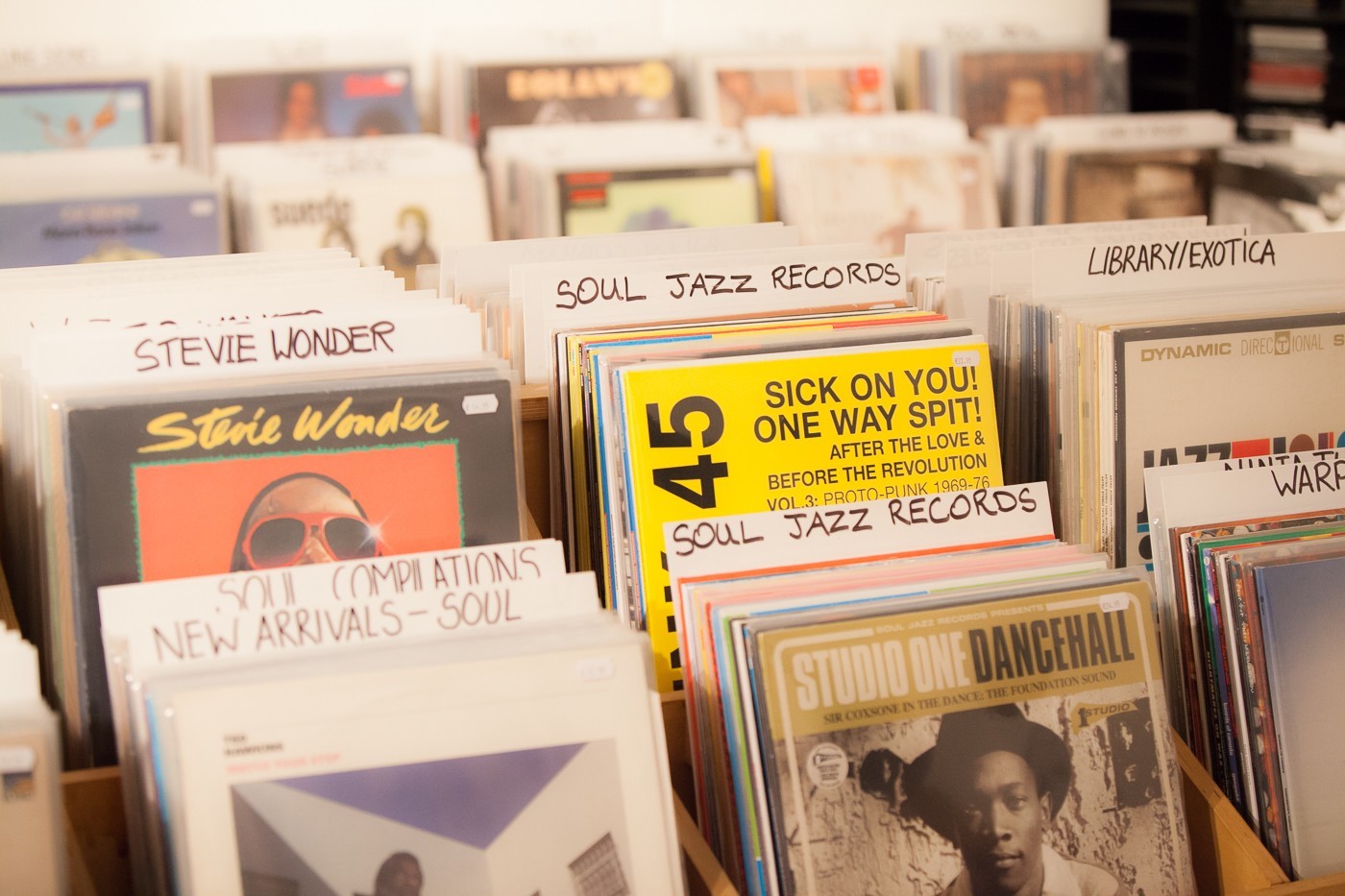 The means and methods of consumption available to us nowadays, whether relating to music, film or television, have liberated us from place, time and traditional schedules. But, as free as this leaves us to enjoy these things at our leisure, there are downsides. Gone are the midnight openings at which I would have worked to bring fans a highly anticipated new release as they eagerly queued around the block waiting for the clock to hit twelve. Just imagine it. I remember those brilliant moments when the doors would be thrown open and they would throng to the shelves to get their hands on their favourite's latest offering.
We didn't automatically think of this as a cynical ploy to create hype and extract cash from music fans, and are more likely to look back at it with nostalgia, so why think of Record Store Day any differently? For me, it offers a contemporary version of this experience; I certainly felt it yesterday when I found my numbered 12" of choice, Manic Street Preachers' 'Your Love Alone is not Enough', and managed to get a low number (17) into the bargain.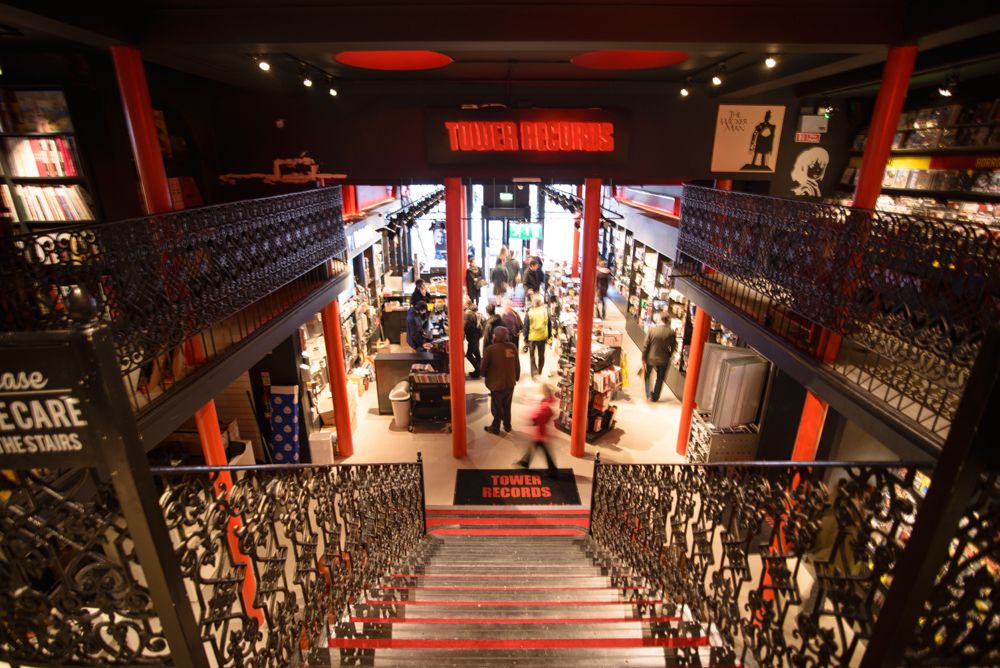 I also felt it when I stood at the top of the stairs in Tower Records, Dawson Street, and watched crowds of people rummaging in the crates to find something special. The atmosphere and excitement reminded me of those Saturdays in HMV, Grafton Street in 1999, and even before that, when I shopped there as a schoolkid.
Onward to the other great record shops in Dublin, each one the same; full of people brimming with enthusiasm, chattering about what they'd managed to find, or didn't, as they brandished bags and grins. We topped off the Day outside the R.A.G.E, after a dig in the Record Spot, with a nice crowd all listening to the DJ and soaking up yet another great Record Store Day.
When we got home, we unwrapped our finds, placed them carefully on the turntable, sat back with the sleeves, and listened.
And all was right with the world.
Words: Emma Hynes. Emma is a writer and culture vulture with an MA in Film and Television Studies.