Joel Amey of Wolf Alice is remarkably relaxed for someone who's band was just nominated for a Grammy.
"I've kind of had time to think about it now and all the mischief we got up to," he says, "We're still rolling forward though. I think you need quite a bit of time off before your brain decompresses."
What exactly qualifies as 'down time' for the band?
"A lot of it involves the pub," he says dryly, "That's where me and Theo have been spending most of our time anyway. We actually spent an entire day there and I think I've burnt myself out a little bit - straight back to square one!"
Joel admits he hasn't spent a lot of time reflecting on the band's 2015, undoubtedly the defining year of Wolf Alice. The band secured a Mercury Music Prize nomination, saw their debut album 'My Love Is Cool' go to number 2 in the UK - all while touring the length and breadth of the country.
"We played 147 gigs last year, the album came out, we played our favourite venues, played in countries we never thought we'd see ... It was all a bit mind-blowing really."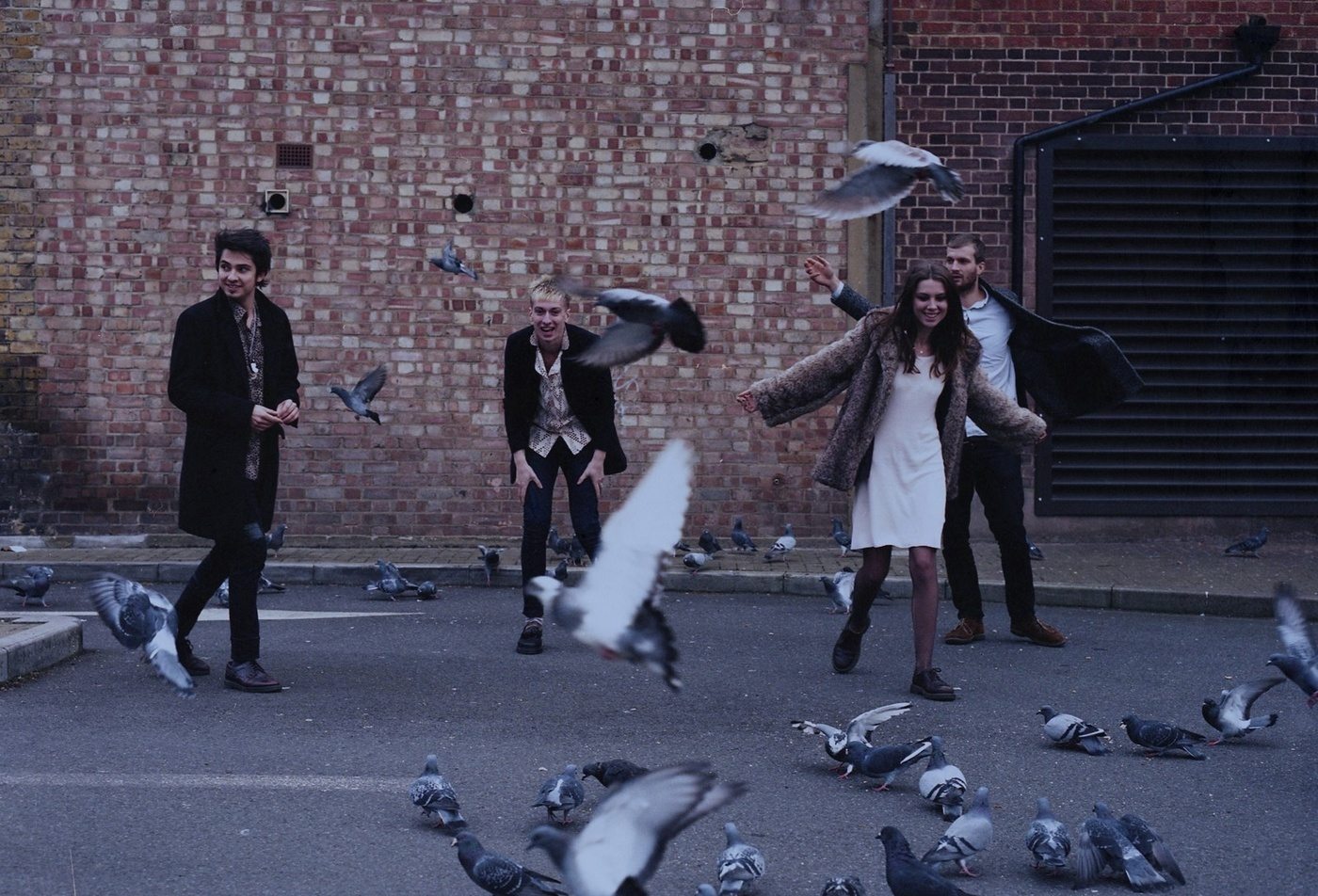 His favourite part of the whole experience? Surprisingly, he talks about the countless in-store signings and performances in support of the album release with a lot of warmth.
"Seeing everyone come out, it was the first time we were able to appreciate that people were really into it, and really into us as a band. That same week, we played Glastonbury. It was just a whirlwind week. The excitement that week was something akin to Christmas. We were all together, and it was just one adrenaline rush after another."
Following that, the band played Summer Sonic in Tokyo, and Splendour In The Grass in both Melbourne and Sydney, something which Joel grew up dreaming about doing. He picks Glastonbury as his ultimate highlight.
What about being nominated for a Grammy? Surely that was the moment of triumph for Wolf Alice?
"I was in bed when I found out the news," he says dryly, "Literally in the arsehole of nowhere in America, en route to somewhere else. Me and Theo were in the same room and Mike Crossey, who produced the record, text me saying, 'we're nominated for a Grammy'. And I was like, 'no we haven't!' I had to do some quick Googling."
"I think it was weirder because we were in America at the time of the announcement. Everyone over there would just refer to us as 'Grammy nominated'. It was mad after a while. It's definitely something we never, ever, ever thought possible for us as a band."
Accolades are very much not the be-all and end-all for the band, dismissing the suggestion that they were disappointed to have not won the Mercury Music Prize.
"We were more humbled and kind of in awe at that ceremony," he relays, "It's such a prestigious event with an amazing prize which we've all grown up knowing about. We were just happy to be there."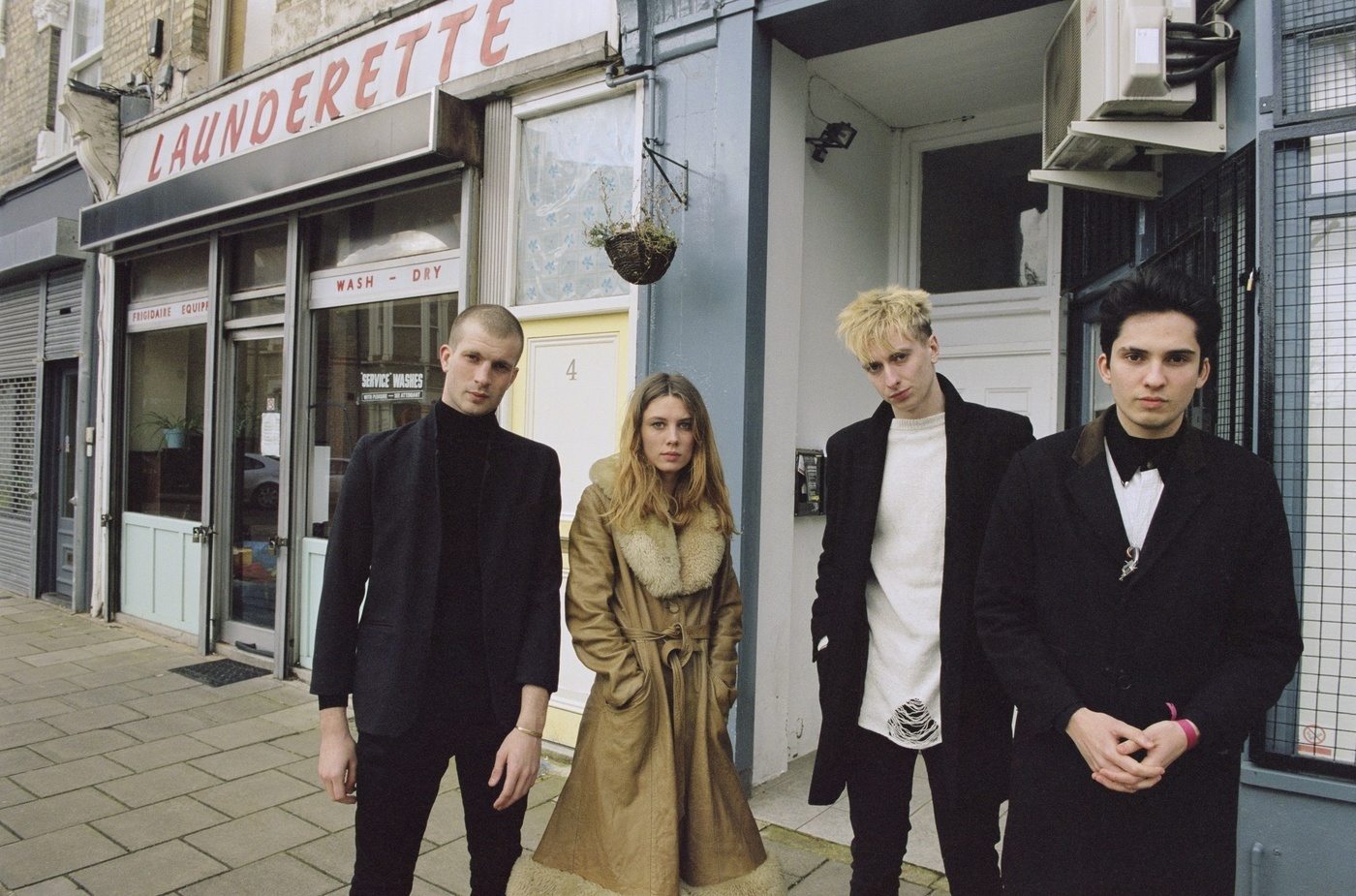 The band are just coming off the US tour with fellow Brit band Chvrches. Joel seems to be in a permanent state of disbelief at how established the band have become in such a short space of time. He describes the very thought of Americans hearing a Wolf Alice song on the radio as "trippy."
"People in America drive to gigs. It's so weird. People come up and they're like, 'I've driven six hours to get here', and then there's the same twenty people at every gig. It blows you away."
With that being said, the band are giddy at the thought of returning to one of their favourite venues - The Olympia Theatre.
"When we played there with The 1975 in 2014, that was one of our favourite ever gigs we did," he admits, "At the time, we'd never really played a venue like that - it's so beautiful and regal. In nearly every interview we've done, Theo has talked about wanting to go back it, and we're finally going back to it. We're so pumped to do it."
Joel acknowledges that in a way, the band seem to be coming full circle with the Olympia gig in March. It's this journey - from supporting slot to main stage act - in two years that the band views as one of their biggest accomplishments.
"Some crowds are quite hard to win over, but that particular show at the Olympia, the crowd was unbelievable. It meant a lot."
Their most recent release, Moaning Lisa Smile, captures the energy of their live sets. A grungey affair, it champions the outsider, written from the perspective of Lisa Simpson from the eponymous The Simpsons. The video features a dancer struggling to make friends, before falling in with her own crowd. The band love the video, though Joel admits there's no huge deep analogy behind it.
"I look incredible. Theo looks horrific," he says.
Some fans have felt the band's new-found success has come as the result of them deviating from their typical sound. Joel doesn't feel that's the case.
"If the best songs are heavier, then that's fine. If the best songs are quieter, then that's also fine. We have to play what's exciting to us and play the strongest material that we have. We're not going to do what people think we should do based upon what they thought we were on the EPs. It completely depends on what we think our strengths are."
"We just want to keep going forward. Some of the songs on My Love Is Cool are even older than the EPs. As a band, we can't do the same thing over and over again. I don't know how some bands do that. It's madness."
Wolf Alice play Mandela Hall, Belfast, March 4th and The Olympia Theatre, Dublin, March 5th. Buy tickets here.