Every year the GoldenPlec community of writers and photographers (50+) come together to vote on their ones to watch for the upcoming year. After pulling the votes together, we selected our 'Plec Picks' for 2019. We have classical artists alongside rap, jazz, pop, electronic, punk and anything in between. Our list strives to encompass a broad spectrum of Irish music in order to highlight the thriving and evolving music scene that exists in Ireland.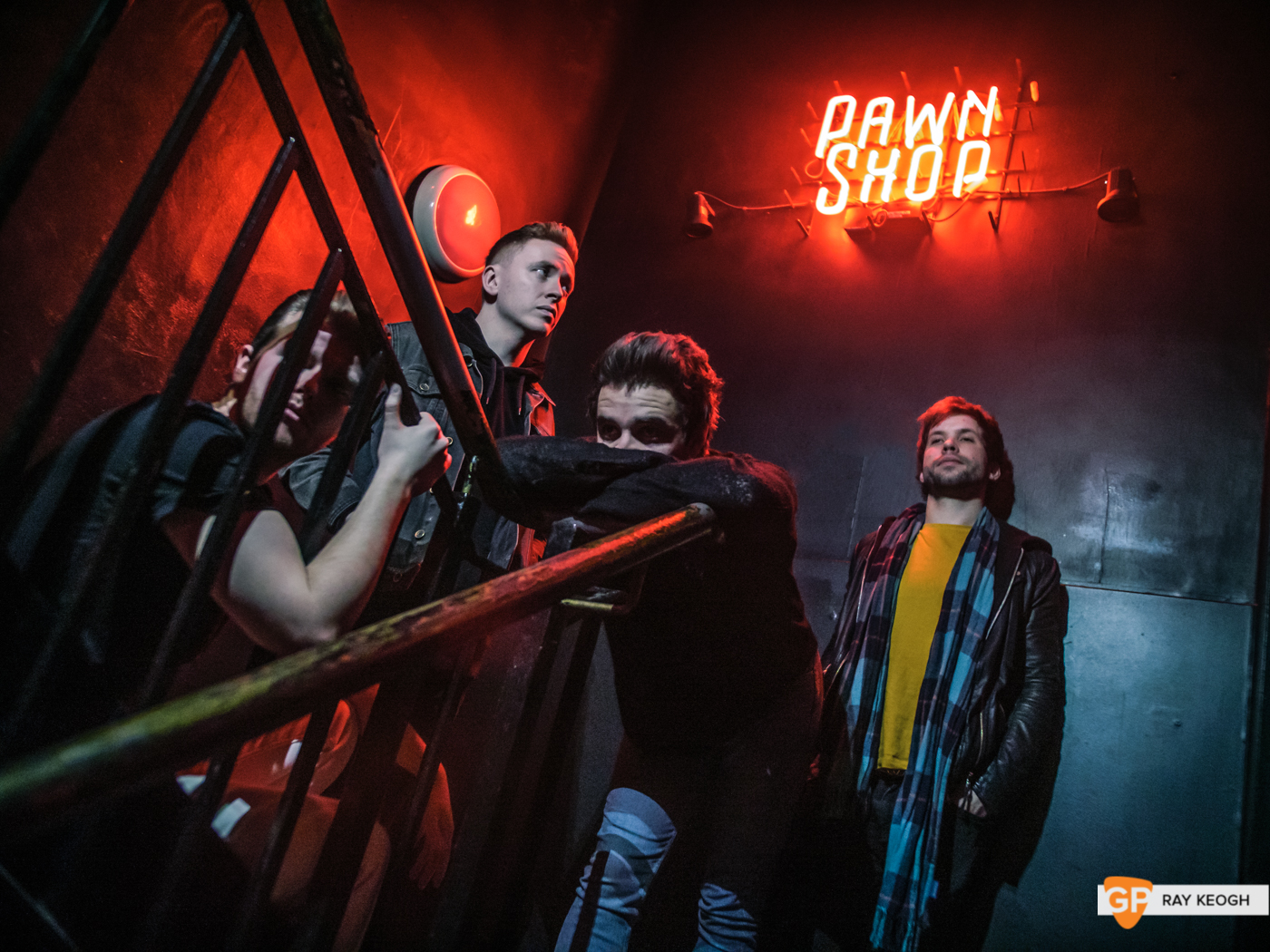 This year, there was a song on Irish radio airwaves that seemed to be following people everywhere; a sad banger which could be considered the antonym to Robyn's Dancing On My Own.
Wild Youth's Can't Move On sums up that scenario in which someone's being dragged out by their mates post-breakup, dancing prescribed as the only cure. There's some reluctant head-bopping, an infrequent shuffle, but their mind is ultimately never too far away from their lost love. And yet, it doesn't sound forlorn or weary - it's slick, shiny pop with a melody that infiltrates. Luckily, that was the lads' aim from the off.
"When we heard The Script for the first time, we were like, 'who the f*ck is this? They're class!' We wanted that same reaction, to be a mega-band," lead vocalist David tells GoldenPlec.
David and pianist Conor O'Donohoe have been friends since the year dot. It's no surprise then that their shared love for music brought them together professionally.
"We were bunking off school the whole time and going to a shed to play music," says Conor, obligingly setting the scene. "Then we went off and did our own thing for a while with other bands. We bumped into each other in town one day and were just like, 'Let's get back to doing music together.'"
At this point, drummer Calum McAdam and guitarist Ed Porter were in other bands, while the lads watched wistfully from the crowd.
"We loved the lads' bands, we used to go watch them play all the time. Bipolar Empire, Cal's band, broke up … And we eventually lured them in with cigarettes and Guinness," laughs Conor.
You'd be forgiven for considering the timeline of their success to be a ludicrously quick one, going from releasing roughly a single a year to selling out venues and having a track pretty much on loop on Irish radio. But the lads would dispute this.
"We're very lucky because we knew the lads," David says. "Once we got together, we just all got into a room and made it happen."
"We were rehearsing and writing for a long, long time," Conor adds. "It was when All Or Nothing came out, that things started happening for us. There was a lot going on behind the scenes."
Conor credits their intense rehearsal schedule in the early days for the band's success, especially when it came to honing their live set.
"People thought we were mental because we used to go to a rehearsal room, and we used to just rehearse all day every day," he explains. "We knew, as a band, that we wanted to be really polished and really tight live. We knew what we wanted to be. Everyone was just like, 'so, you don't play gigs, you don't have any songs … Get a fucking job!'" he laughs.
Producer Philip Magee helped the lads "bridge the gap" on their first single, Lose Control. It led to a true full circle moment, when the lads ended up working with The Script's Danny O'Donoghue and Mark Sheehan on Can't Move On, as well as their upcoming EP, 'The Last Goodbye'.
"For me, growing up, the thing that made me realise we should do music was when I saw The Script," Conor says. "I was just like, 'These guys are Irish, and they're cool and their sound is nothing like any Irish act.'"
Danny had heard Lose Control, and broached the idea of working together with the lads after their set at the RTÉ 2FM Christmas Ball in 2017.
"We just came off stage and he was like, 'That was amazing lads, well done.' And we were like, 'oh fuck, Danny thinks we're amazing!'" David recalls, later describing it as a "pinch me" moment.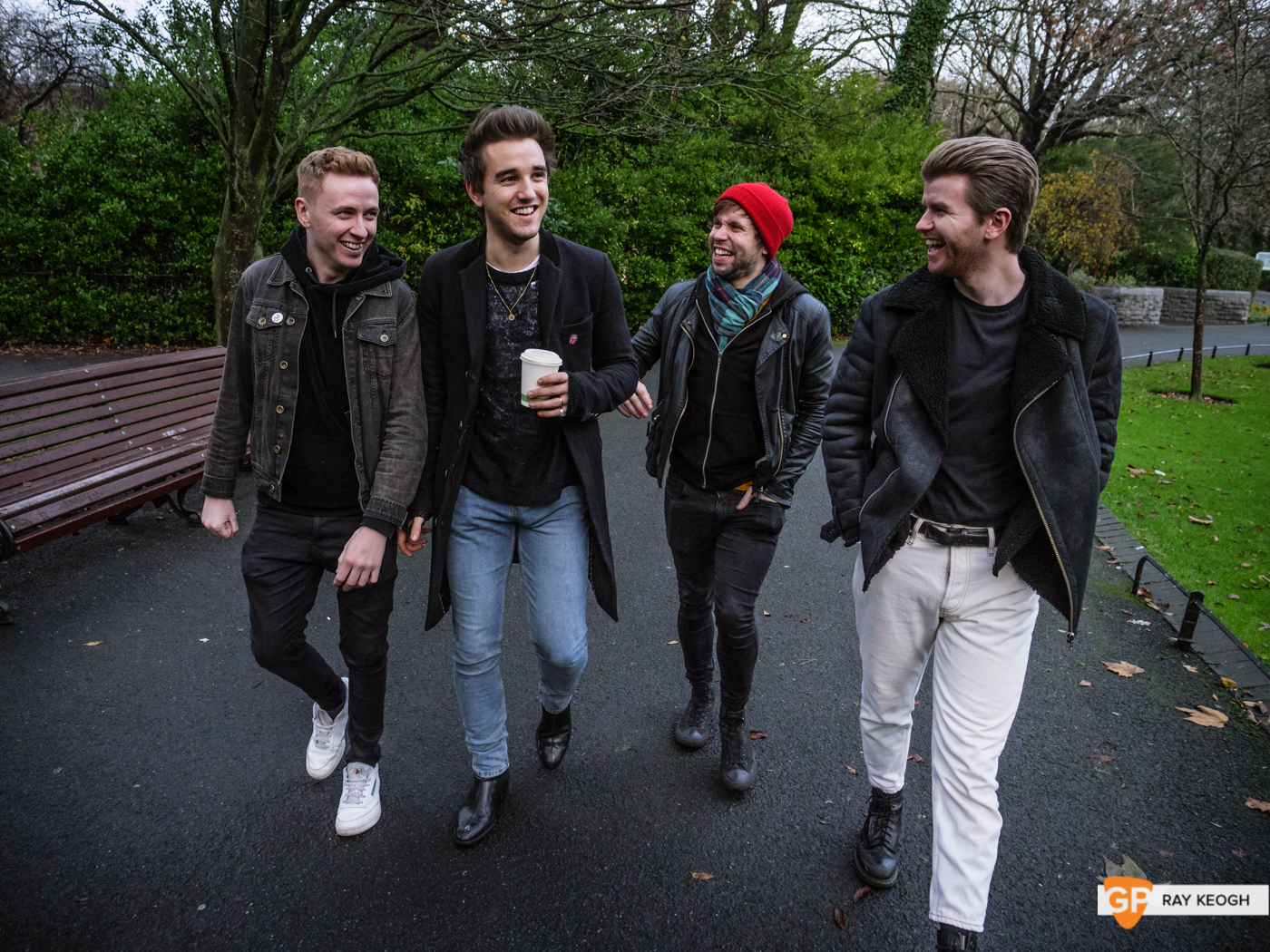 They went on to play a show in London, at which The Script's tour manager was in attendance. After going back to give them the lowdown on the gig, they got in touch, and the rest is history.
While it could be argued that The Script's influence has waned in recent years, Conor has little to no time for the begrudgers who don't acknowledge their impact in the noughties.
"Build them up, build them up, build them up, until they're huge and it's like, 'let's knock them down'" he says. "They love to support the underdog until they're not the underdog any more."
He relents that Irish audiences are coming around and being more accepting of a more mainstream sound; the one championed by their heroes and one which they hope to continue making.
"We've been in indie bands. We know what it's like to write indie songs. Nothing comes close to the amount of hard work that goes into writing a pop song, and I think people are starting to recognise that more."
Upon naming their influences - Prince, Frankie Valli, The Killers - the connection between them and their own output is clear. They admit that their pop song writing wasn't a tactical decision on their part, rather the result of years of listening as individuals and with their parents. However, the lads don't claim to have the same intuition that Danny had when it came to striking pop gold with their own songs.
"I don't think we were ever like, 'Right, set up the bank account, we've made it.'" Conor says. "We're proud of everything released. Even with all the success of Can't Move On, it blows our minds.
"We never believe our own hype. We just do it because we love doing it. We always put songs out that we genuinely love. We'd never put out something that we'd go, 'Oh, we're kind of jeopardising something but that could be a smash, so…'"
In fact, their song Can't Move On was this week revealed to be the most played song on Irish radio in 2018 by an Irish artist. Further proving their place among their contemporaries.
Wild Youth sold out The Academy on the back of three songs "That was ridiculous" says David in response. They have three international fan pages on Twitter as a result of their touring support slots for The Script, Kodaline and Niall Horan. At the time of writing, there's already a string of live dates lined up for 2019, including Sea Sessions and a night at the Olympia Theatre. They're not a group to rest on their laurels.
"We love [the busy schedule], that's our favourite part," David says. It's a point reiterated by Conor.
"We lose our minds if we have days off, just sitting around doing nothing … We love staying busy. We're all friends, so we hang out even on days off, so we're like 'we may as well just work.'"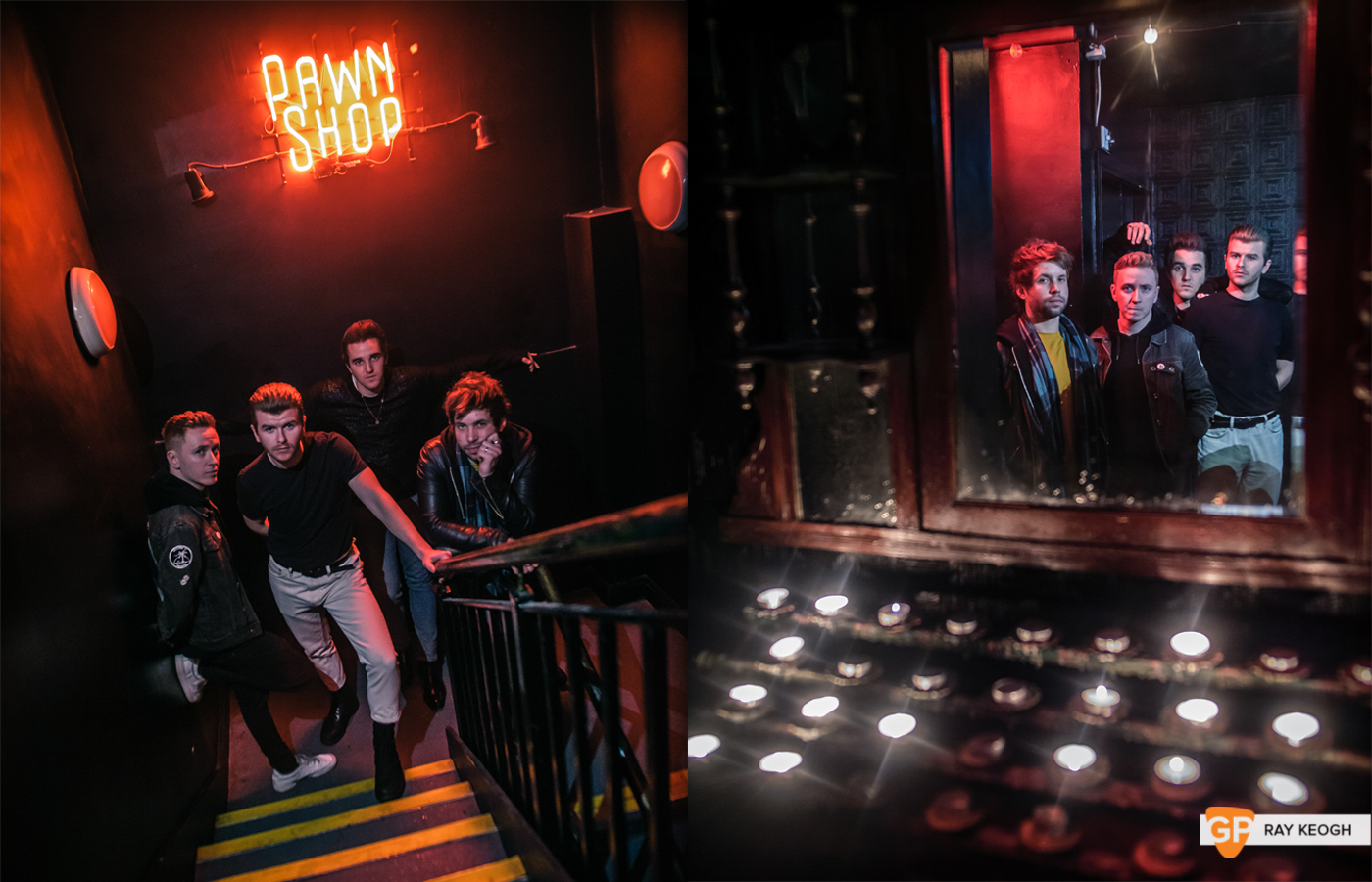 Having three big hits is all well and good, but surely there's more to them than that? Certainly, there's a long-term plan, an extensive back catalogue of songs that have yet to see the light of day; but they're not rushing into anything just yet.
"People recognise us now for our sound, so we're definitely trying to keep that in these early stages of the band," Conor says. "We've got an EP coming out at the end of January, called 'The Last Goodbye', and we definitely pushed the boundary on some stuff with that."
Recorded at Metropolis Studios in London, David says the writing and recording process for it came very organically due to their collaborative process.
"Lyrically, a lot of it definitely comes from heartbreak, as cliché as that is but it's the truth," Conor says. (Lead single, Make Me Dance is a "sad banger" about hearing the song you had with an ex for the first time since the breakup.) "Production-wise, it's upbeat."
"We took a lot of inspiration from the likes of The Weeknd, Prince, Michael Jackson … A lot of hip-hop artists actually do this with pop melodies. The songs are sad, they're emotional but then the music is really dance-y and upbeat," David adds.
"Dance while you're crying, you know what I mean?" Conor interjects. "The second EP will hopefully be a little bit happier overall!" he says, laughing.
Why an EP as opposed to an album? There's a simple reasoning behind that call - treat 'em mean, keep 'em keen.
"Sometimes, you can leave people waiting longer," Conor says. "It's nice us for to test the waters a little bit as well, put five songs out and see what the reaction is. We'll probably do another EP before the album, at the end of the summer. We just want to put out as much content as possible. We just want to get music out there, as quickly as we can.
"An album now is when you go on to Spotify and press 'shuffle' on a playlist," David weighs in when the subject of streaming arises. As a result of this, Conor reckons there's a higher level of retention with an EP.
"Four songs, five songs is perfect I think. That's what John Mayer does now," he says.
Some critics have previously said they would outgrow and regret the name 'Wild Youth', but Ed's quick to argue against that.
"I think names become a bit irrelevant the bigger you get," he says. "If U2 were small now, they'd be like, 'What the f*ck is U2? That's a shit name for a band.'"
"Maybe when we're older, we'll call our album 'Tame Adults'" laughs Conor.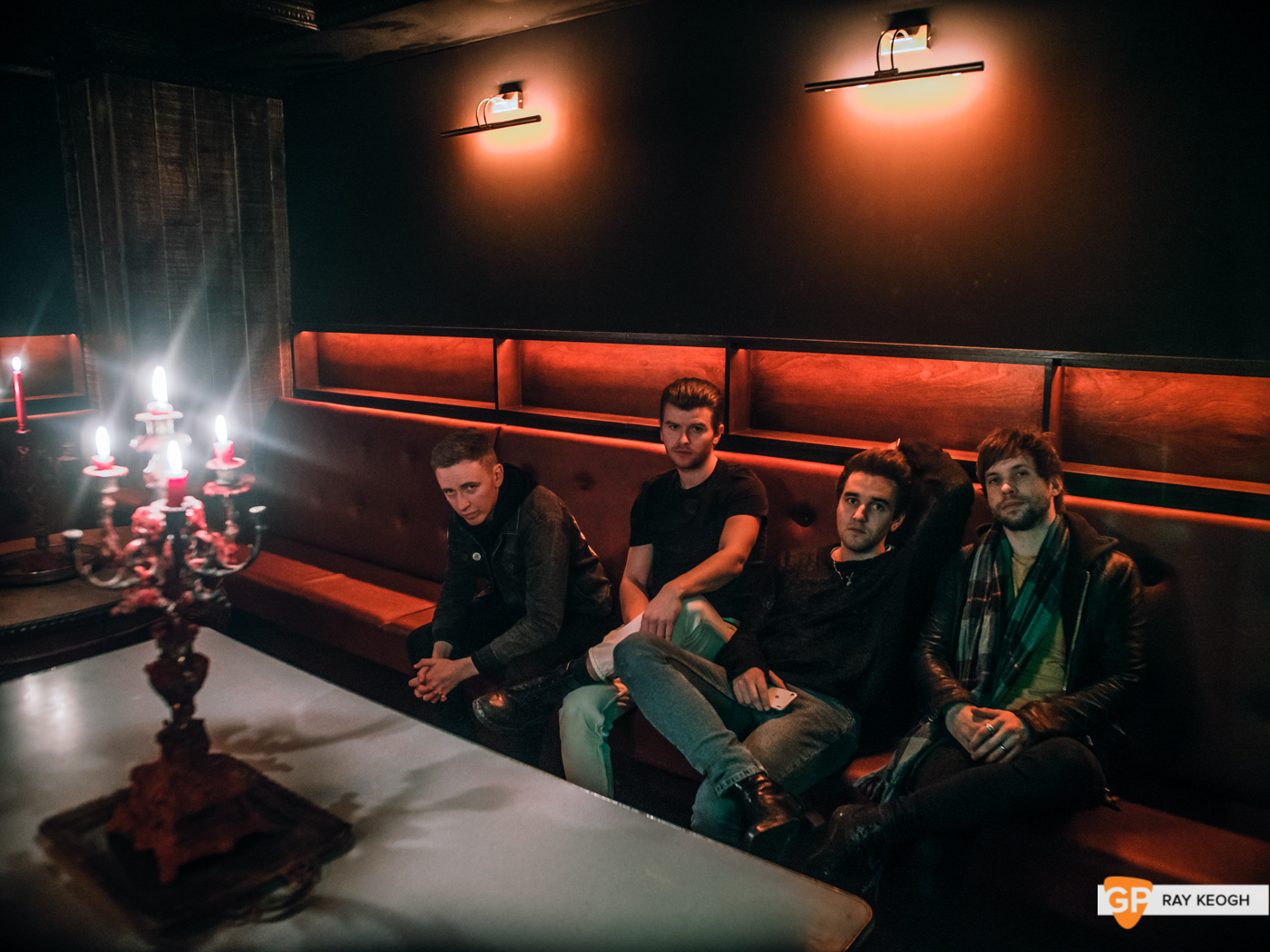 As for the best advice Wild Youth have received since starting out, Kodaline were happy to be their mentors.
"I think we learned more from the way they acted on tour," David says. "They're just really down to earth and cool, they love their job, they love what they're doing. It's the one thing we all took away from it, just keep your feet on the ground."
So, no pressure for 2019 and beyond, then?
"We are our worst critics as a band," David says. "Every show we do, we think 'What can we do to make this better?' We're already in our mindset of trying to push the boundaries for ourselves."