The West Wicklow Chamber Music Festival is bringing some of the world's finest musicians to Blessington later this month for a series of concerts in the exquisite surrounds of Russburough House and St. Mary's Church.
Festival Director Fiachra Garvey has assembled a truly world class line-up of performers including Trio Gaspard, Eblana Trio.  Adam Walker, who recently stood down as the principal flute of the London Symphony Orchestra, will perform 'Blessington' a new work by Irish luminary Gerald Barry specially commissioned for the festival.
"The commissions are a really exciting aspect of the festival," enthuses Garvey, who will give 'Blessington' its world premiere performance alongside Adam Walker. "It was actually commissioned in 2020 to celebrate the 80th anniversary of the sinking of the Blessington Lakes.
"A lot of people don't know that they are man-made lakes. The story is really fascinating - there's quite a violent social history to it. We are talking about people being evicted from their homes," explains Garvey.
"With this piece, what we were trying to represent is that for my generation who've grown up with the lake, it's been this amazing recreational thing whereas for the people in the 1930s it was a really dark period. We are trying to commemorate both those aspects of the lake."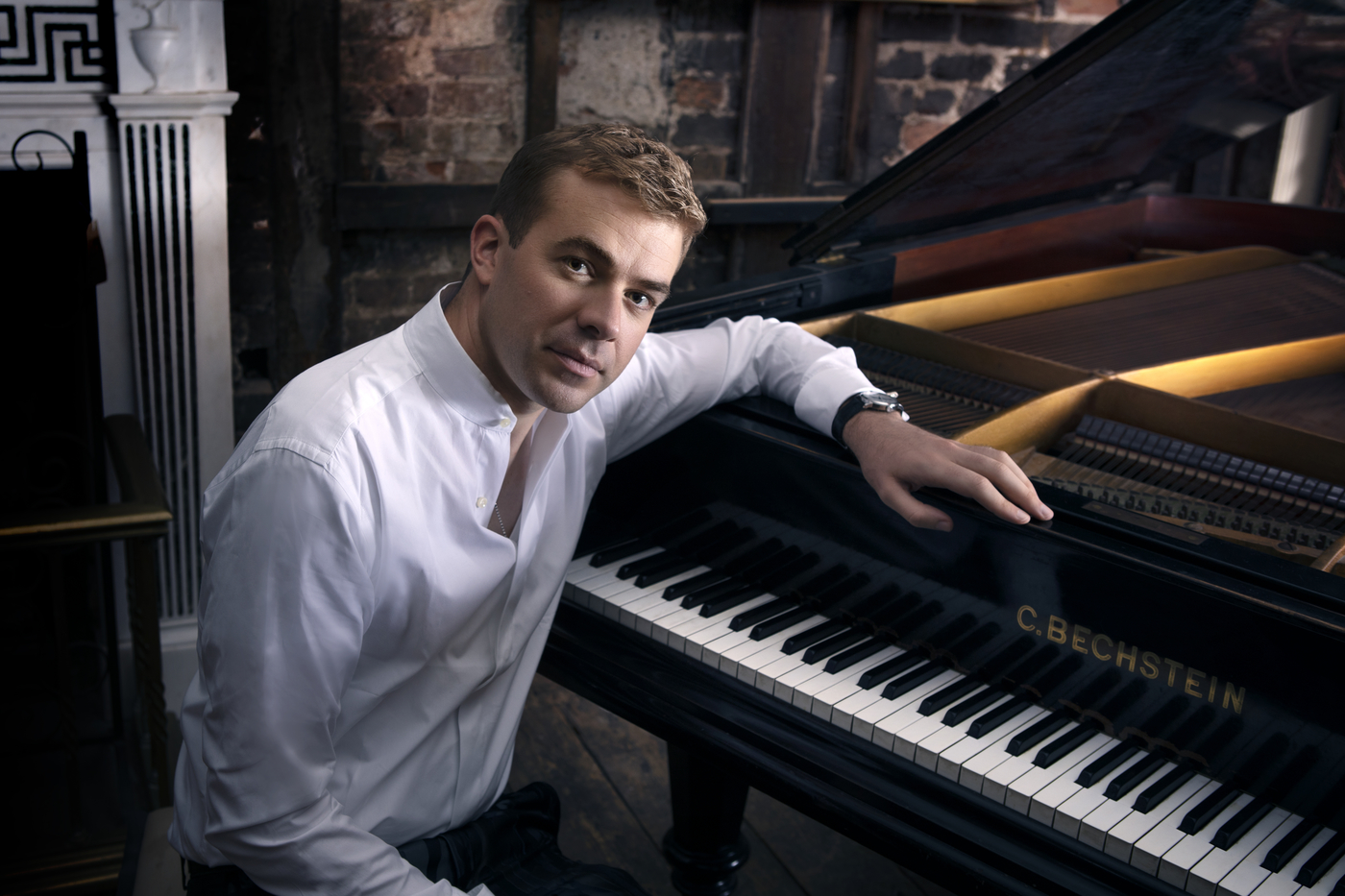 Although clearly emotionally invested in the performance of Blessington, Garvey is coy when it comes to describing the piece, but promises that it will surprise people.
"I don't want to give too much away but it's a very emotional piece," says Garvey.  "Gerald (Barry) has gone for an almost South American or what you might call spiritual music vibe."
"It's very unexpected. It's not typical Gerald Barry at all in terms of his sound-world," he says, adding, "It's actually very tonal music... maybe he wants to keep people on their toes."
Prior to the world premiere of 'Blessington', Wicklow historian Séamas Ó Maitiú will deliver a talk about the history of lakes in Blessington's Brew 21.
Establishing such a deep connection between the festival and the history and folklore of Wicklow was clearly an important factor in Garvey's mindset when commissioning works for the festival.
"I think is important with a festival like ours that when we commission works, as much as possible, we try and link them to the social and local history, especially when we have so much of it in west Wicklow. Why not use that as a basis for inspiration?"
A well as the performance of Gerald Barry's 'Blessington', the flute piano recital from Adam Walker and Fiachra Garvey will feature well-known works for flute and piano by Poulenc and Prokofiev and Tailleferre, who Garvey describes as "an incredible female composer who people may not know".
Indeed, an impressive element of the West Wicklow Chamber Music Festival is the prominence of female musicians and composers.
"Because of the structure of classical music, so much of the music that was given a platform was by male composers but more and more now there's music by female composers," notes Garvey.
"If anything, I'd say there are probably more female composers writing music now than male composers, which is brilliant for new music, but even historically, for example, the Tailleferre piece myself and Adam are playing - unearthing some of those historic pieces by female composers that wouldn't have been given huge platforms before.  I's a really lovely thing to be programming into the festival."      
Fiachra Garvey is particularly excited to bring Polish Mezzo-Soprano Hannah Hipp, who he describes a "world class" to Ireland for the first time "She's been singing lead roles in Covent Garden and opera houses all over the world."
Indeed, Garvey is rightly proud of the number of Irish debut live performances on offer at the festival
"There are a lot of debuts - it's the first time the Trio Gaspard have performed in the Republic. It's the first time Quatuor Arod have ever performed in Ireland and It's the first time Hanna Hipp and Emma Abbate have performed."
As well as the Gerald Barry commission, the festival also features other notable new works including Ceiliúradh: Part 1, commissioned a part of the Decade of Centenaries series. Part 2, composed by Amanda Feery, will get its debut in November as part of the festival's Winter Weekend.
"This commission is really special," says Fiachra Garvey of Sebastian Adams' Ceiliúradh: Part 1. "I wanted to have a piece that commemorated it in a very inclusive way rather than commemorating 1922 one hundred years on. What I wanted to have was a piece called Ceiliúradh (which means celebration).
"It's basically a feeling of Ireland in 2022. Look how progressive a country Ireland is socially and politically. When you think of the journey an ultra-conservative catholic country like Ireland has taken from the early 1920's to where we are now in terms of freedom of everything, and Ireland being one of the most accepting societies to live in in the 21st century, I just think that's a really beautiful story, so I asked Sebastian and Amanda Feery to right a piece inspired by that."
Garvey notes how Sebastian Adams, who grew up in the Netherlands before moving to Ireland, sometimes struggled with his identity because of his minimal connection to the language.
"He said that it sometimes left him feeling less Irish, but it's important to point out that Irish and Irishness has many different forms - you don't need to look a certain way or have a certain name. There are so many different facets to being Irish," says Garvey, noting, "it's very much a celebration of Irishness and Ireland in the 21st century.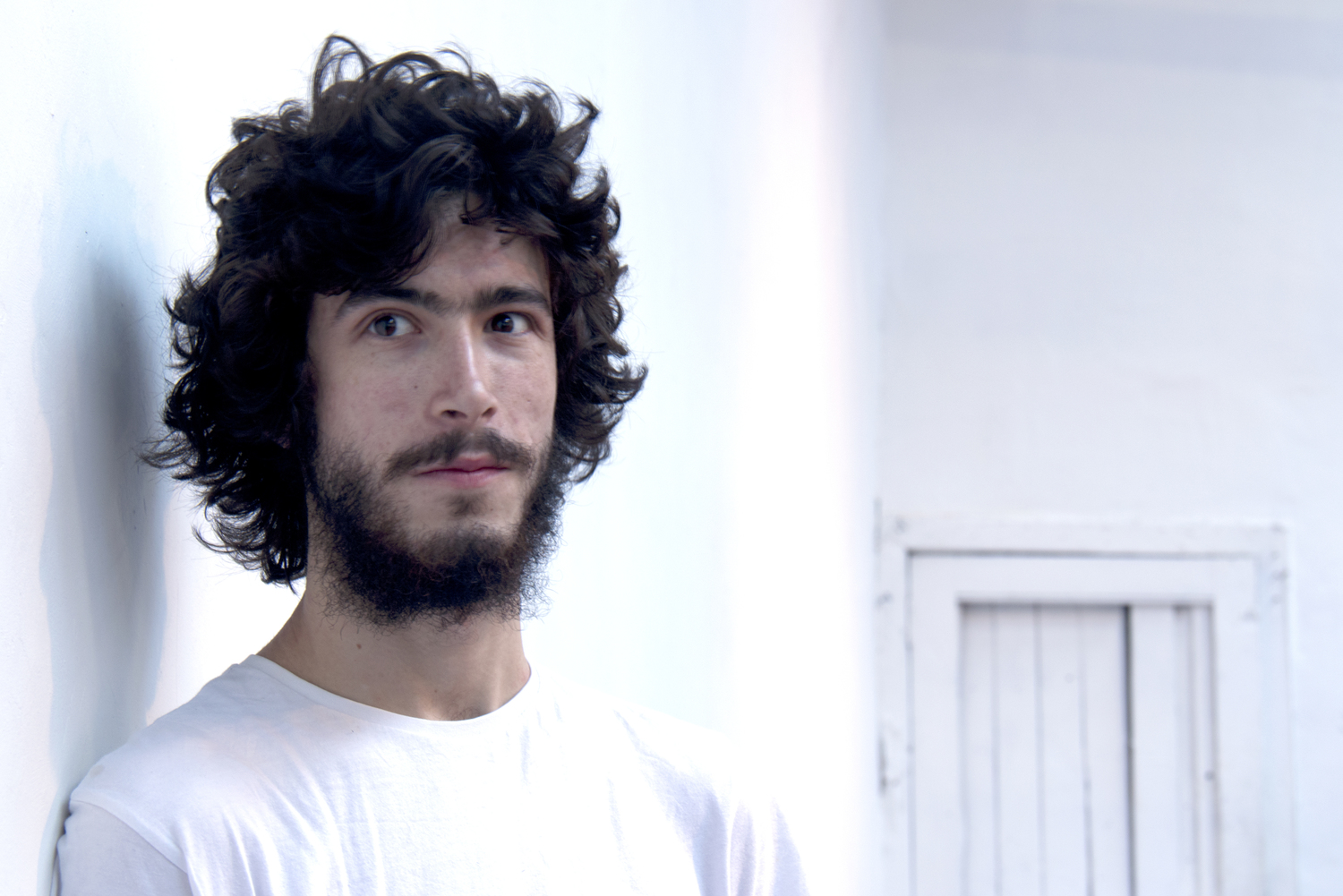 Garvey's approach to programming and commissioning is refreshing. The legacy of the works is paramount in his thinking, which is why he places such importance upon each piece having a strong narrative
"What you don't want is that it's performed once and never performed again. Then all this time and energy and resource is wasted. You want there to be a legacy there. I think if there's a strong story behind the commission, there's more chance of it being performed again because there's a back story.
"Then, hopefully, people will talk about it, and other musicians will want to get the score once it's published and introduce it into their programmes. I think having a really strong narrative with the commissions helps with that."       
The festival's third and final commission comes via the Emerging Composer competition which sees this year's winner, 'A New Species' by Michael Cummins, performed by the festival's Rising Stars performers, clarinettist Cathal Kileen and pianist Órán Halligan.
In a world obsessed by youth, the West Wicklow Chamber Music Festival have decided upon a fairer approach for composers and performers alike.
"We don't put an age limit on it," explains Garvey. "Whether you're emerging and you're 65 or you're emerging and you're 14, the idea is that you can still be emerging at any age in any art form."
"There were so many great applications that in a way I hate it because you have to pick one person…but I have to say there were a good ten entries that were fantastic pieces. If we had more money and funding, we'd love to offer more opportunities for those other works to be chosen a well," says Garvey, noting that in the end, "you have to make a choice and go with one that the musicians feel they could do the most justice to."
The festival will feature a fun day for younger people with performances of 'The Magic Flute' amongst other pieces. The educational aspect of the festival is important to the organisers, the pinnacle of which will be a Masterclass from Flautist Adam Walker in The National Concert Hall.
"That will be a great way for Adam to give something back to that next generation of up-and-coming talent in Ireland. There's no better person to learn from than somebody like Adam who's got such experience of playing orchestral music and solo and everything in between that you can do with the flute.
"The great thing about doing the Masterclass in the Concert Hall is accessibility," notes Garvey, who would encourage anybody who plays flute to attend
"For people who feel that they are not ready to apply, it's such a good learning experience to come along and listen to the class. It will be really inspirational. Adam's a wonderful teacher."  
Bringing classical music to a new audience is also at the forefront of Fiachra Garvey's mind when programming the festival.
"I think if you're trying to bring people to classical music, you have to embrace the music of our time. Composers who are living and who are with us are the reflection of our times so I think it wouldn't be right to go down the route of only programming Beethoven, Mozart and Brahms.
"That's not the vibe I'm going for. At the same time, from an audience perspective you have to acknowledge that the greats are the ones that draw in an audience so there's a balance there."
The West Wicklow Chamber Music Festival takes place 18-22 of May. Tickets here.