Every year the GoldenPlec community of writers and photographers (50+) come together to vote on their ones to watch for the upcoming year. After pulling the votes together, we selected our 'Plec Picks' for 2019. We have classical artists alongside rap, jazz, pop, electronic, punk and anything in between. Our list strives to encompass a broad spectrum of Irish music in order to highlight the thriving and evolving music scene that exists in Ireland.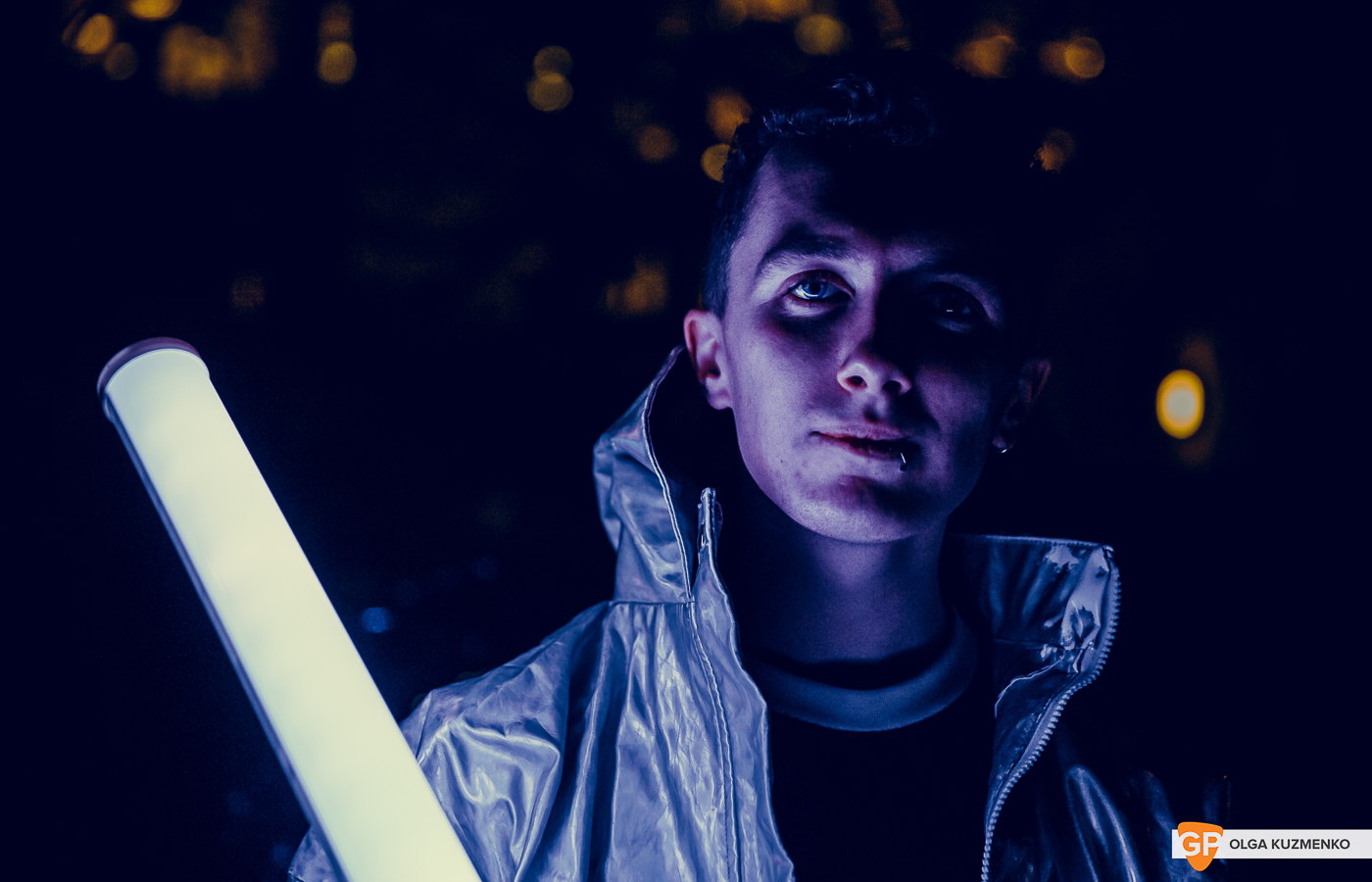 "This feeling's always building up, feeding back, fucking me up."
A drowned, echoed cry out is the first vocal we hear on Diolmhain Ingram Roche (aka Wastefellow)'s new EP 'Post Human Potential'. It follows a concise introduction of wayfaring strings, crystalline synth hits, and momentary silence that catapults you into a starry oblivion. The lyrics come as vague and otherworldly, and never quite win the battle for the song's foreground. The universe, we're reminded, is a big place, and our reality is a very minor part of its tapestry. And that's only twenty seconds in.
We've all imagined the end of our world, but envisaging what's beyond it is another story. Is it darkness? Celestial limbo, maybe? Or could this abyss be a place much closer to home than we realise: the Internet? This is the stuff that occupies Wastefellow's mind, as he explains to us.
"This cosmic nirvana place, the perfect human existence where we're all linked in a world of pure thought and emotion, what if we've already gotten there?" he offers, evoking the Human Potential Movement of the 1960s with a healthy dose of tongue-in-cheek irony. "What if that's me going into YouTube and watching all these strange videos of family events across the world somewhere?"
The Dublin-based multi-instrumentalist's aesthetic is a complex, cinematic blend of internet-bred genres that's as innovative as it is challenging, and it's testament to the time he spends stuck down the web's black holes.
Since his dreamy, hip-hop laced breakout EP 'Amazed, A Maze!' in 2016, the "expansive texture" sound (as he puts it) has steadily been gaining in focus and concision. Collaborations with Dublin rapper Bobby Basil followed, as well as the grime-leaning 'Cola' EP, released under his Wastee moniker. He's also mastered the art of the trippy live A/V performance (they feature reflective jackets and Boris Brejcha-esque masks), bringing him to stages as impressive as Forbidden Fruit and Other Voices.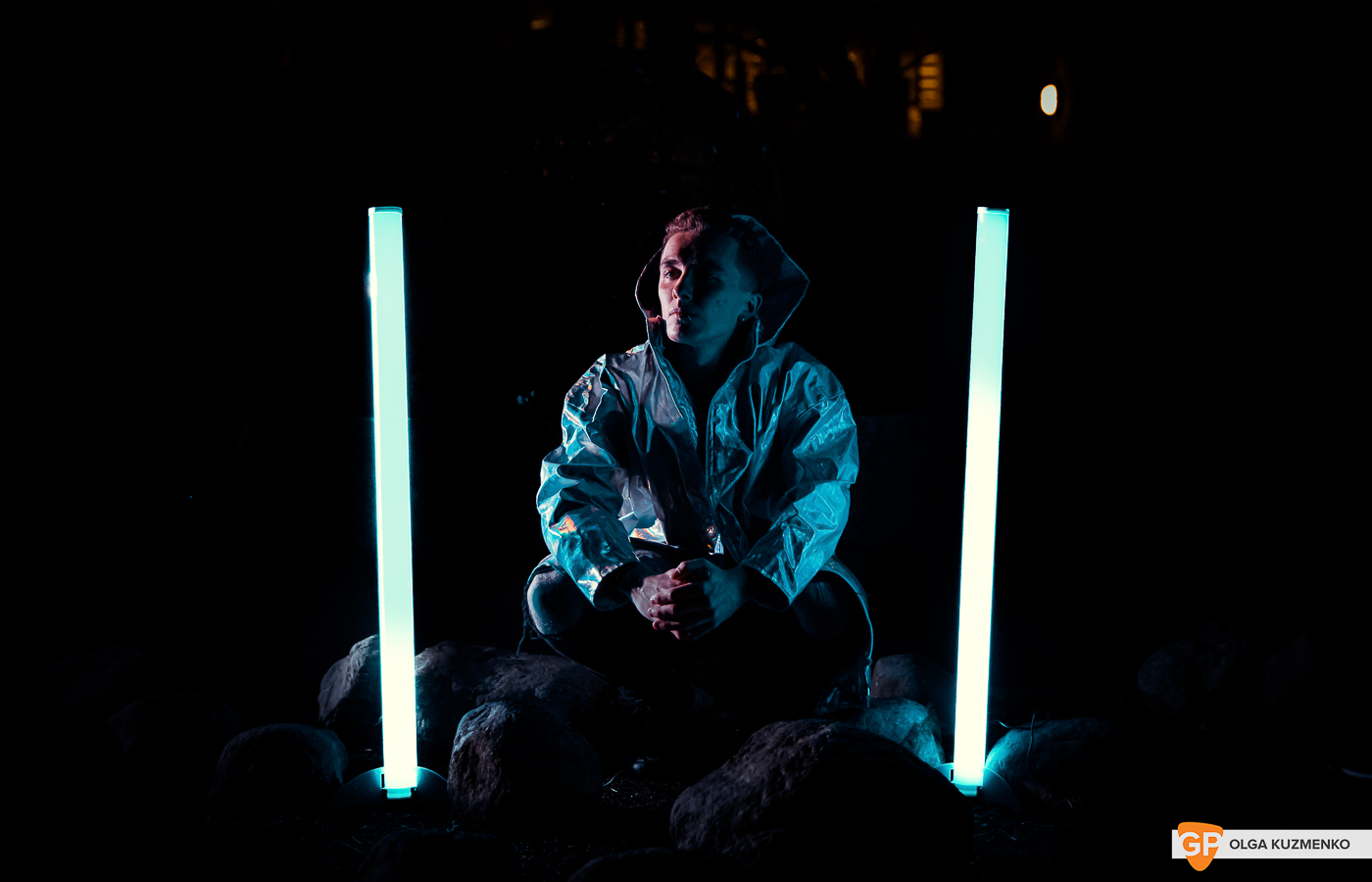 Even with these developments, there remains a trademark rawness that can feel like a portal to his bedroom studio. It's from that bedroom that Wastefellow travels through the net's fathomless information galaxy, and his sound takes in a bit of everything from the journey.
Asked about the presence of UK bass, garage, or dubstep, his response is fittingly postmodern: "It's not really any of these genres, but it's also all of them." Technology, he explains, has blurred the lines between genres as we understand them. "Music has become this sort of malleable, plastic thing inside a computer. But even if I were to say it's ten genres at once, I still wouldn't really get to describing it."
For any modern artist, dealing with the Internet's immense soundscapes and promotion responsibilities can be both arduous and fruitful. At one moment during the interview, Wastefellow does lament the "functional" way he has to skim through tracks for his DJ sets, because it's "like listening to what's in the music without actually listening to the music." But as an artist who lists Aphex Twin and Lapalux among his current influences, the flair with which he harnesses the technology's outer limits should hardly come as a surprise.
The secret, he explains, lies in an unbiased attitude to culture whereby every potential influence has its place: "I don't want to just say 'ohh, the internet's bad, get off your phones.' I like the idea that the songs would be almost like love songs to the net."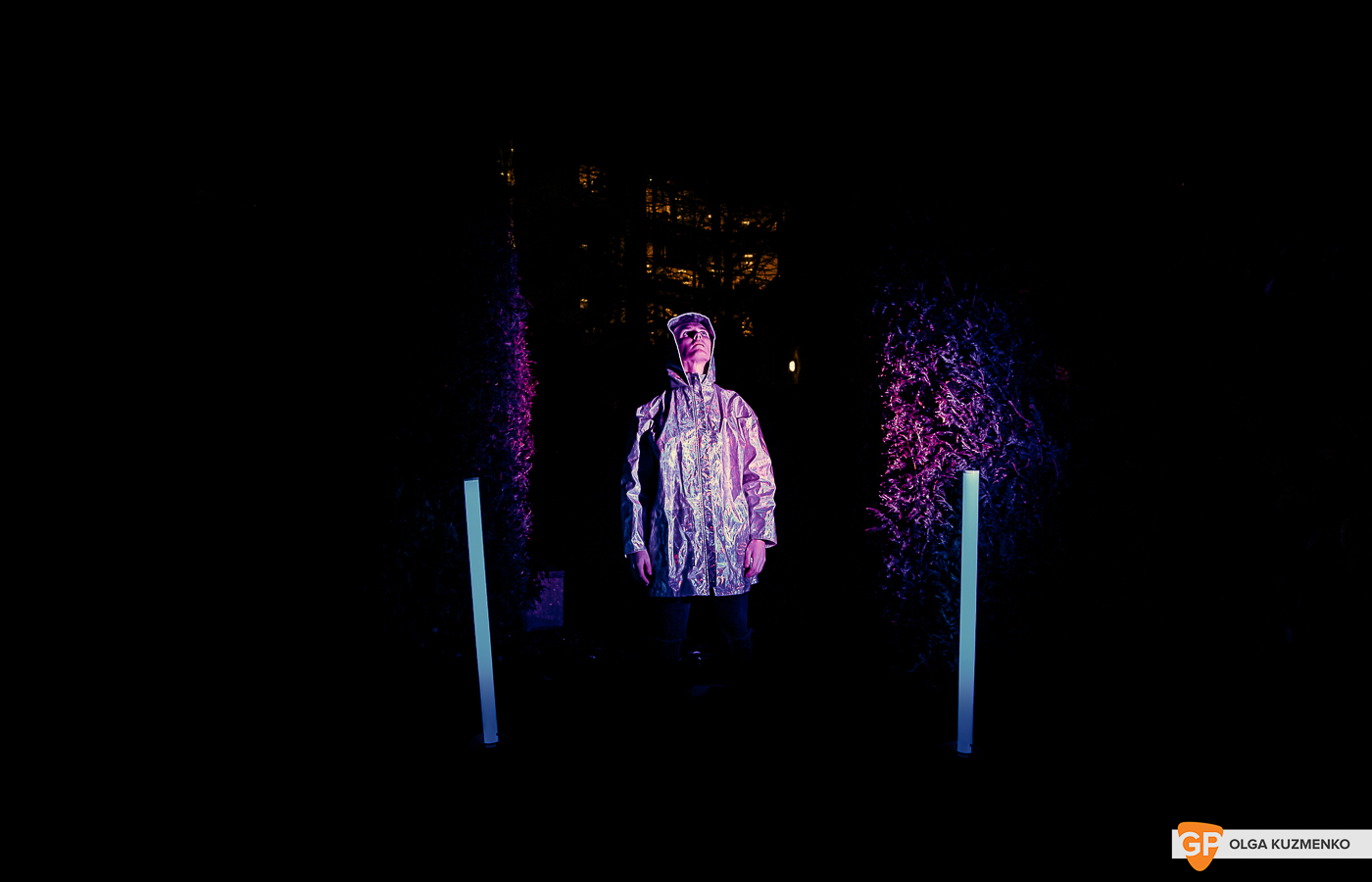 He takes a similarly open-minded approach to the production process: "It's very much throwing things at the wall and seeing what will stick. Calling myself an experimental musician is not about the sound, but about the approach. I just play around with samples and synths until I find something that's interesting. But I think there's a little more purpose to that experimentation now."
The result plays as concise, careful crafting with minimal leftovers. The dense and rewarding 'Post Human Potential' is just five tracks long; he claims it never had more than "seven or eight" tracks during recording, and had the quickest turnaround of any Wastefellow record to date.
Now riding a wave of productivity, he plans on coming straight out of the blocks in 2019 with new releases likely to continue exploring the peripheries of the digital world. "There's definitely more meat on the bone with that theme," he assures us.
The Dublin producer attributes his newfound output and editing proficiency to the atmosphere of Soft Boy Records (to which he has recently signed). Being around the movement's various frontmen, not least poster boy Kojaque and label co-founder Kean Kavanagh, has done wonders for Wastefellow's career in ways beyond gigs and vinyl releases.
"There were a few times over this summer where we'd just spend the day making beats, drinking beers," he reminisces. "Seeing everyone jumping in and out of the hotseat like that, you come away with this fire under you."
Aside from his multifacetedness, vulnerability is something that makes his music right at home in the Soft Boy movement, which prides itself in self-reflection and challenging hyper masculinity. There's the destructive introspection of 'Post Human Potential's' third track, A Reflection: "God I don't wanna be some fucking creep, I could feel it in my heart, I could feel it in the tips of my teeth."
Such openness, Wastefellow details, does not come easy. "It's a way of getting that stuff out; it wouldn't really come otherwise. I'm not a big one for talking. I just internalise that stuff and it'll end up making me feel shit, so the music is super therapeutic in that sense."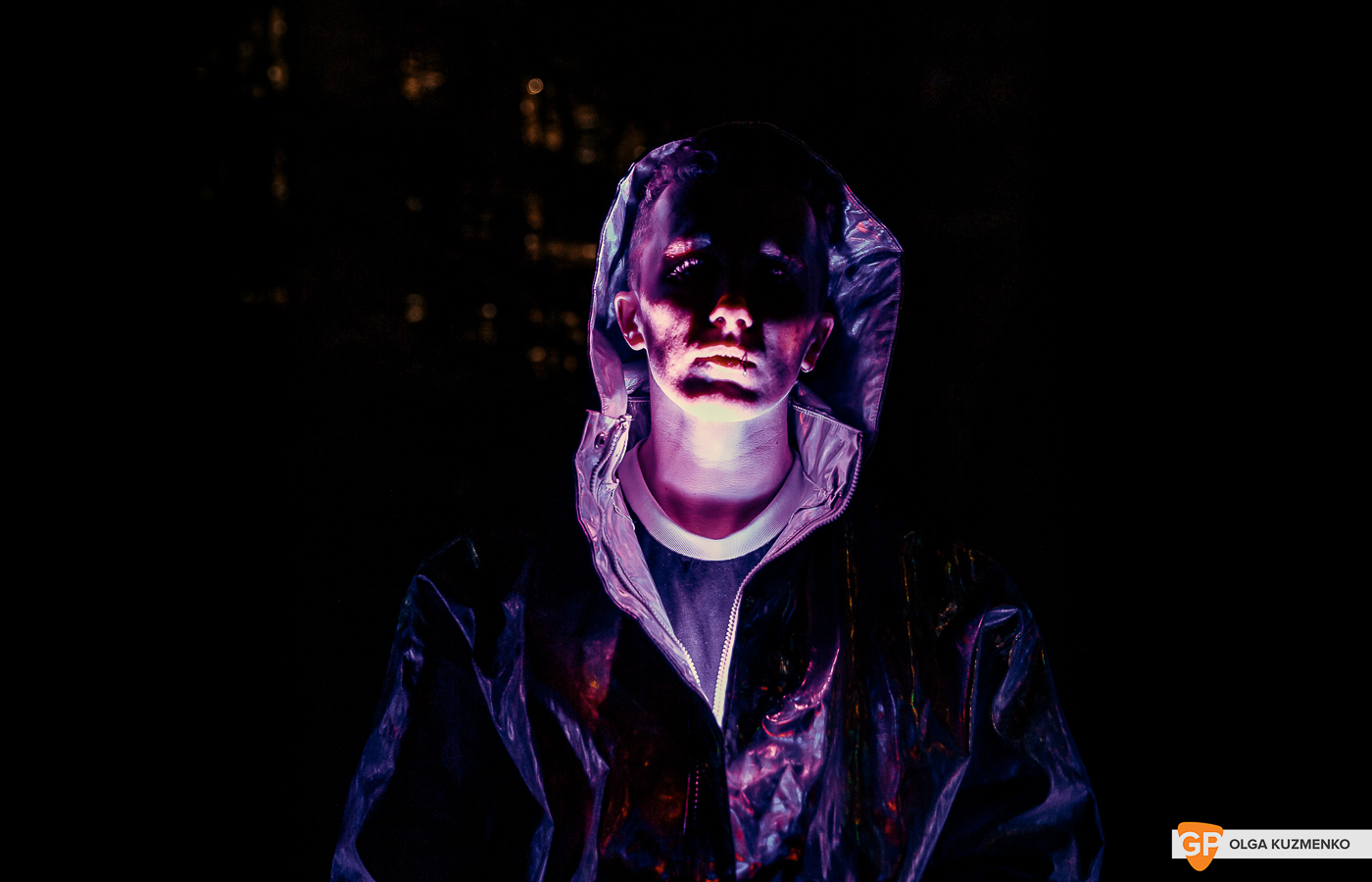 But even if the existential emotion isn't always so straightforward (an abstract lyrical style, he claims, is much more natural to him), it's always there, and it's almost always in maximalist form. In the chorus of Philosophy Plastic, it comes out in a Eureka-moment outpouring of glee; in A Curse, the closer on 'Post Human Potential', the refrain of "Touch me and lift this curse. Pull breath from my lips and wake me up" feels like a submission to something higher.
Whether that "curse" is a soured love or a universe gone wrong (he leaves it purposefully vague), it's all the same in Wastefellow's world. When we take the hype away from the Internet and the cliché away from love, we're left with a very human energy that's grandiose, viral, and shared.
He points to the opening line of A Curse to clarify: "I dreamed I left a perfect life trapped in a glass". The abstract imagery, he tells us, portrays a screened world that's at once extra-terrestrial and palpable to humans. "You can have all these really close, intimate moments with someone on Skype or whatever, but not feel like you're countries away from them. That kind of wigged me out in a way," he elaborates. "You're having all these heavy emotions, but really you're just staring at a load of pixels on a screen."
The lyrics that follow: "Saw the world through tiny slices, little patterns, shooting paths. Like one thousand useless names, all the same" hurl us into the middle of this glass-lined digital chaos, from which only one conclusion can be made: there's more out there. We're capable of more.
In other words, this advanced nirvana might be closer than it seems.
Does Wastefellow have the answers? He might, or he might not. But his search for them in unexpected places might just be an answer in itself.