Every year the GoldenPlec community of writers and photographers (50+) come together to vote on their ones to watch for the upcoming year. After pulling the votes together, we selected our 'Plec Picks' for 2018. We have classical artists alongside rap, jazz, funk, operatic, soul and anything in between. Our list strives to encompass a broad spectrum of music in order to highlight the thriving and evolving music scene that exists in Ireland.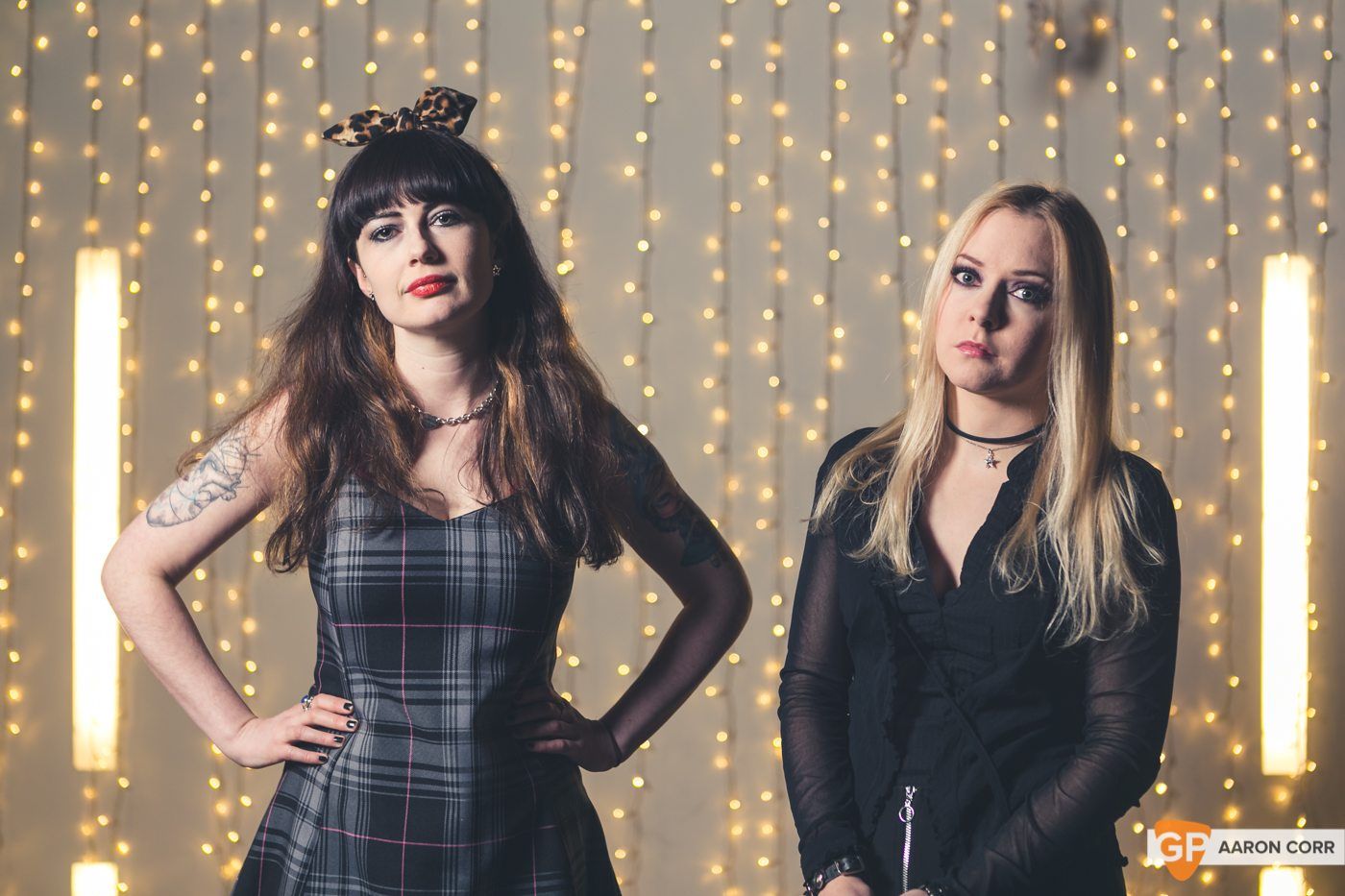 It will come as no surprise to those who have been keeping a close eye and ear on the Irish music scene to see the rapid rise of Vulpynes. The duo of Maeve Molly and Kaz Miller have built up a reputation for furious live sets and have been getting attention from as far afield as Berlin and New York. 

Ultimately such was the interest in Vulpynes that they had their pick of record labels and recently signed to Headcheck Records. But getting signed was never a priority for Vulpynes, first and foremost they just wanted to play music. "It's just the music we love to play" says Kaz. "We were not sure we would be well received. We weren't trying to follow a trend and it was just doing what we were doing."
Maeve adds "We weren't trying to make an impact and it has been a bit of a whirlwind. We weren't trying to get on the radio and headline here, there and everywhere. We just set out to get a set together. Let's get enough songs so we can actually play somewhere". When they eventually got a set together it snowballed from there.
Kaz and Maeve stumbled upon each other on Boards.ie. Miller had attended BCFC Rock School and had several failed attempts at getting bands together. "I was looking for a singer who liked bands I liked such as Garbage and Hole. It was a real shot in the dark. You don't know what is going to happen. It's kind of like Tinder in a way, not that I've ever been on it!"
Kaz grew up in a musical family playing music with her siblings, going onto pursue music in college. Meanwhile, Maeve was immersed in DJ'ing and producing electronic music, which quiet unexpectedly led her back into playing guitar. In fact Vulpynes is her first band.
The friendship they struck up via Boards.ie is serving them well so far; they've signed a record deal and started gigging in the UK and so far no cracks are surfacing. "If you can survive nine hours travelling on a Sunday from London to Wales on a bus, then another bus and a train, then another feeder bus, and another train. We were just having a great time"
Writing music together "wasn't discussed" in any formal manner and "kind of just happened" between them, "We're both really impatient people and we just needed to get it done" says Kaz. "If I text Maeve and she hasn't replied within a minute I'm like where the fuck is Maeve."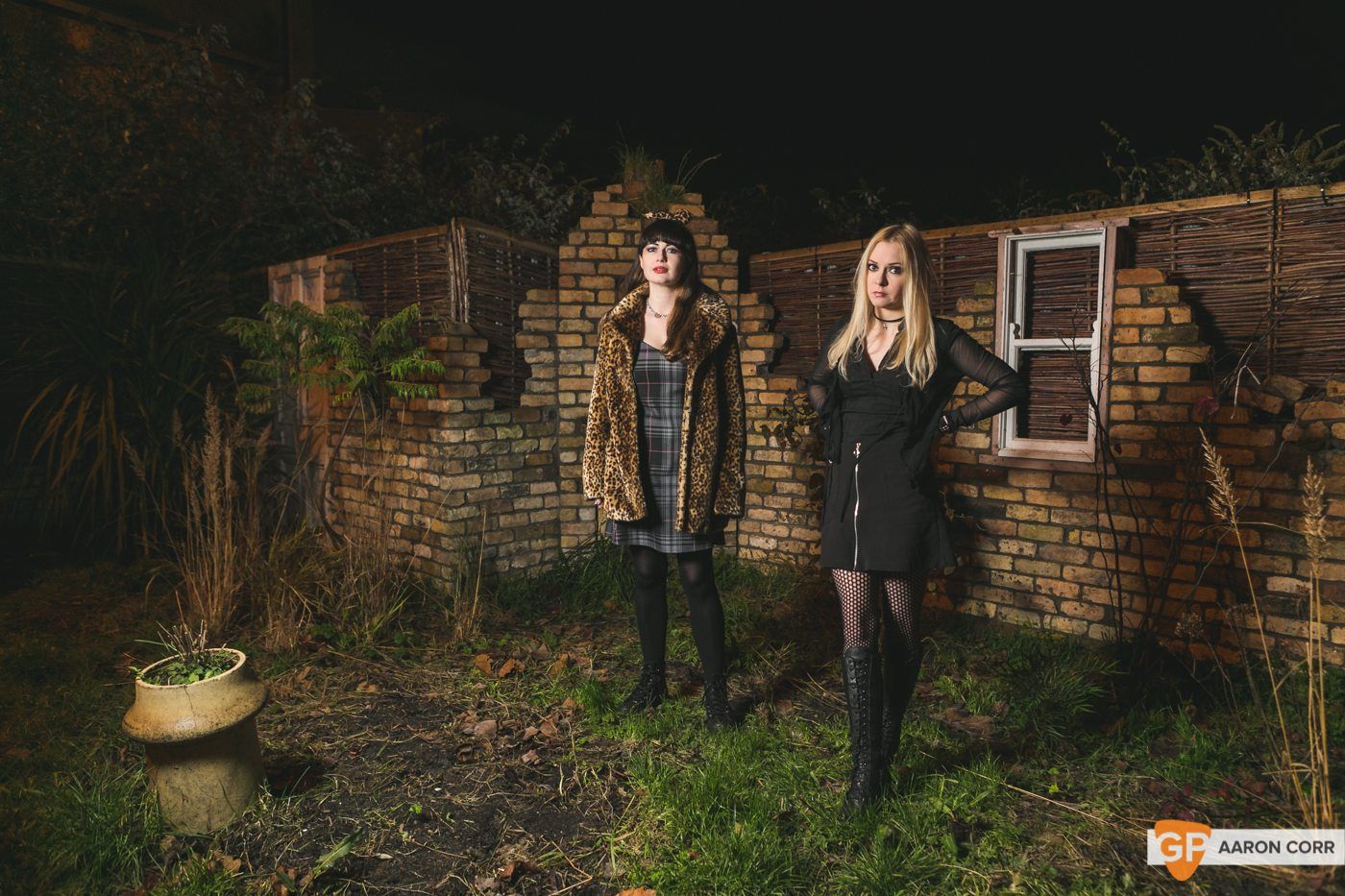 For Maeve it's a case of getting the "rhythm for riffs through lyrics first. I would get a rhythm of a phrase in my head and then it would form a riff." That element of collaboration though is essential "there is nothing worse writing a song from start to finish with just the music on guitar and having nothing else to fill it in. You need that extra dynamic to the song, it needs Kaz's dynamic"
It didn't take long for those ideas to turn into fully formed songs and before long they made their way onto radio. They got their first airplay on KCLR FM but they soon found, like many Irish bands before them that getting any sort of recognition on the Irish airwaves is very hard to come by especially for a heavy rock band. "To be honest we are not really that popular on Irish radio" acknowledges Maeve. "Roddie Cleere and Dan Hegarty are the ones who have given us airplay."
It's taken Vulpynes being recognised outside Ireland to really cement their status at home as being one of the fastest rising acts in the country. "Most radio play we've received is from the UK, on online radio stations which we don't really have in Ireland but are big over there. Everyone just sticks on RTE Radio 1, Spin or Today FM when they are in the car. The kind of music we play, we wouldn't expect to get played." However, Vulpynes have been receiving airplay from as far afield as Brooklyn.
After talking to Vulpynes it's easy to see why there are on a rocket paced trajectory. Combining humility, cast iron self-confidence and an independent streak they stand out as two people for whom there is no obstacle in pursuing their musical dreams.
According to Maeve, part of this is down to not having "Any notions about what we are doing. We manage our expectations. If we can go out and play music once a week, twice a week or even once a month is amazing for us."
This pragmatic approach is keeping their feet on the ground, ensuring they are not getting carried away with their rapid ascent, which has seen them starting to make waves in the UK with their live shows. "We've had people travelling from different places in the UK, a guy came from Birmingham to London. We were playing at half-eight in the evening and he came to watch us for half an hour."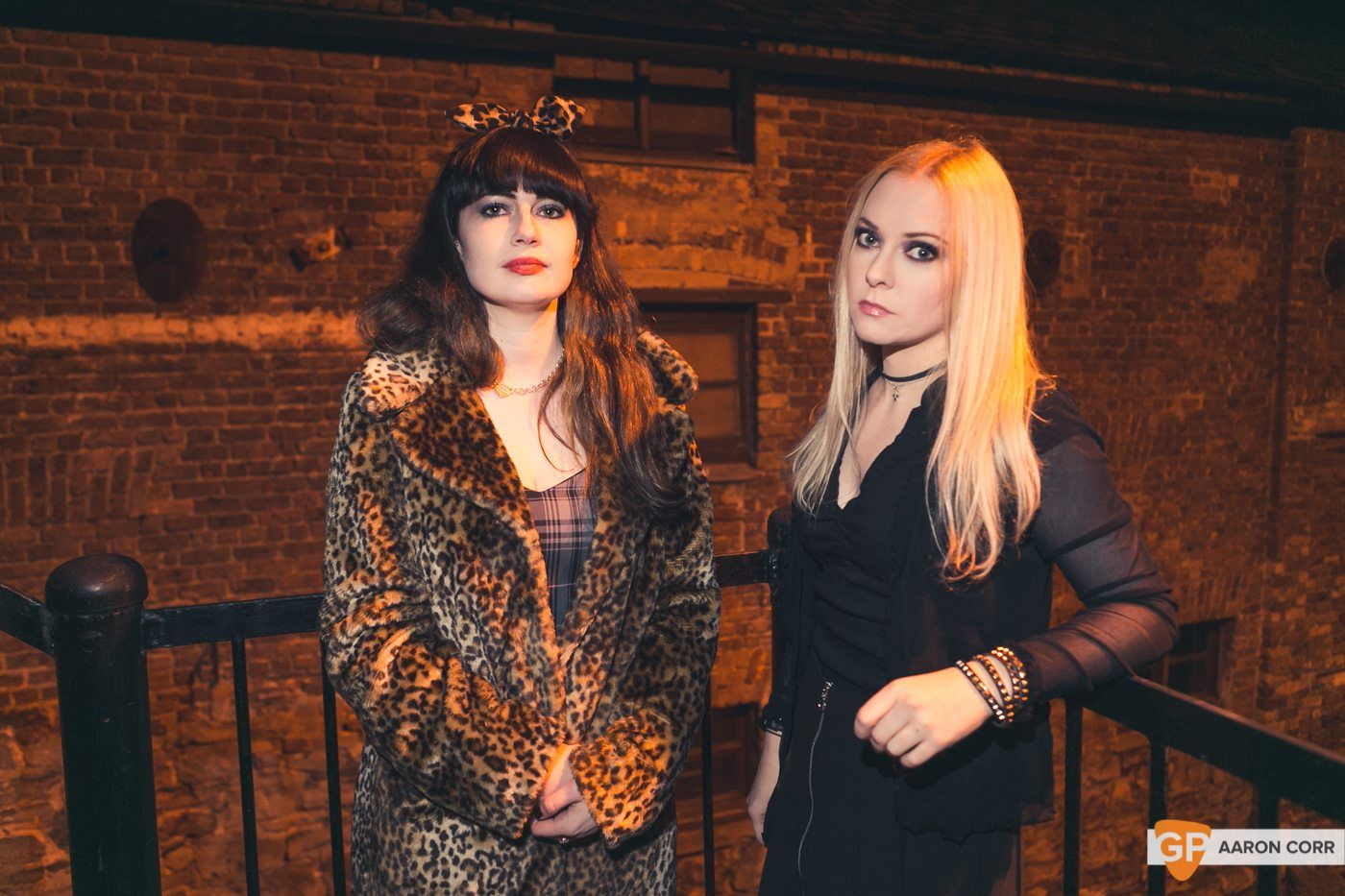 Such was the response that they are planning a UK tour at the moment. "It's people who genuinely really appreciate our music, which is huge for us" says Molly. With Kaz adding "If even one person came up to us and said 'I came to see you' it's almost like job done right there."
Even though things are taking off for Vulpynes, both members refuse to get carried away by signing a record deal. It's refreshing to hear just how level headed they are about their prospects. "It wasn't going to change a whole lot because we are very independent" says Kaz. "We don't want anyone to come in and say we have to sound a certain way. It opened doors for sure but it's not going to change a whole lot to be honest."
That self-assuredness comes from Vulpynes having made a strong base for themselves. "I know a lot of bands think that getting signed is a magic bullet," says Maeve. "But I really think building up as much of a foundation as you can so that you feel wary of handing the reins over to somebody else is important."
That staunch DIY attitude means for Maeve that Vulpynes "Do whatever gigs we want to do. We manage our own schedule and that's very important to us."  Kaz backs her up on this point adding "We don't want to hand over that control."