Musicians should be encouraging fans to put their phones down at gigs, not pick them up!
We have all had terrible experiences at gigs with noisy folk chatting about inconsequential things like their phone bill, but the noisy punter has been given a run for their money in recent years as the instagramification of gigs has reached epidemic proportions.
Acts increasingly plead with fans to put down their phones and live in the moment, to feel rather than record their performances. Footage which is discarded quicker than a fast food takeaway receipt.
Several years ago, Jack White banned phones from his show - something which has since become a frequent occurrence at comedy shows - stating he wanted fans to have a "one hundred per cent human experience". Other acts such as Eddie Vedder and Yeah Yeah Yeahs have followed suit. Billie Eilish requested that fans look her in the eye at her recent performance at Glastonbury.
Is this the right approach to take to phones at gigs or would you prefer a phone ban?

"This is the only moment we get to be in this moment" - @BillieEilish pic.twitter.com/HL1dZvKOTE

— BBC Radio 6 Music (@BBC6Music) July 3, 2019
The power of the phone has been further emphasized in recent times as bands start to produce vertical cuts of their videos. Mark Ronson recently became the first act to release an interactive Instagram music video for "Pieces of Us," featuring King Princess. This is a sensible and inevitable development which connects fans with content.
Technology evolves and formats have a lifespan and it's only right and proper that artists keep up with the times especially if it enhances the experience for fans, but they must also be savvy enough not to fall into the trap of unwittingly becoming a vehicle for something other than their music and message by embracing these technologies.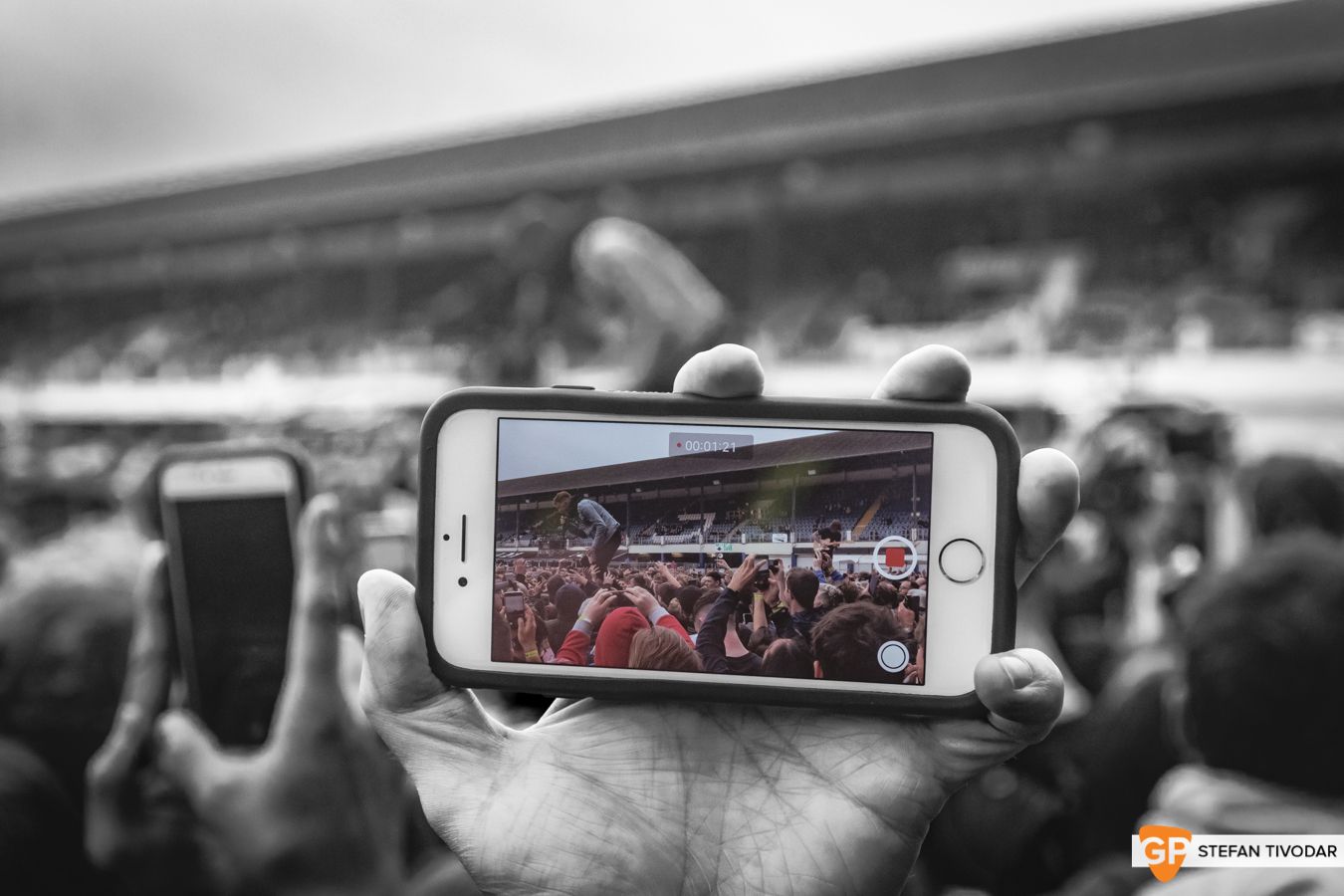 "This is the only moment we get to be in this moment" - Billie Eilish
Mabel recently played a show in London at the Samsung KX showcase with a three-tier stage specifically designed to accommodate vertical filming on phones, a world first. This is a disturbing precedent which encourages further disconnect between fans and performers.
"We are so excited to bring the world's first vertical gig to London," Tanya Weller, director of Samsung Showcase, KX told Music Week. "This experience was designed to give guests the ultimate performance at Samsung KX – a moment that's tailored to how they like to capture and view photos and videos on their smartphone. Samsung KX is committed to bringing innovation and culture to the capital and first-of-its-kind experiences like the vertical gig are just the beginning."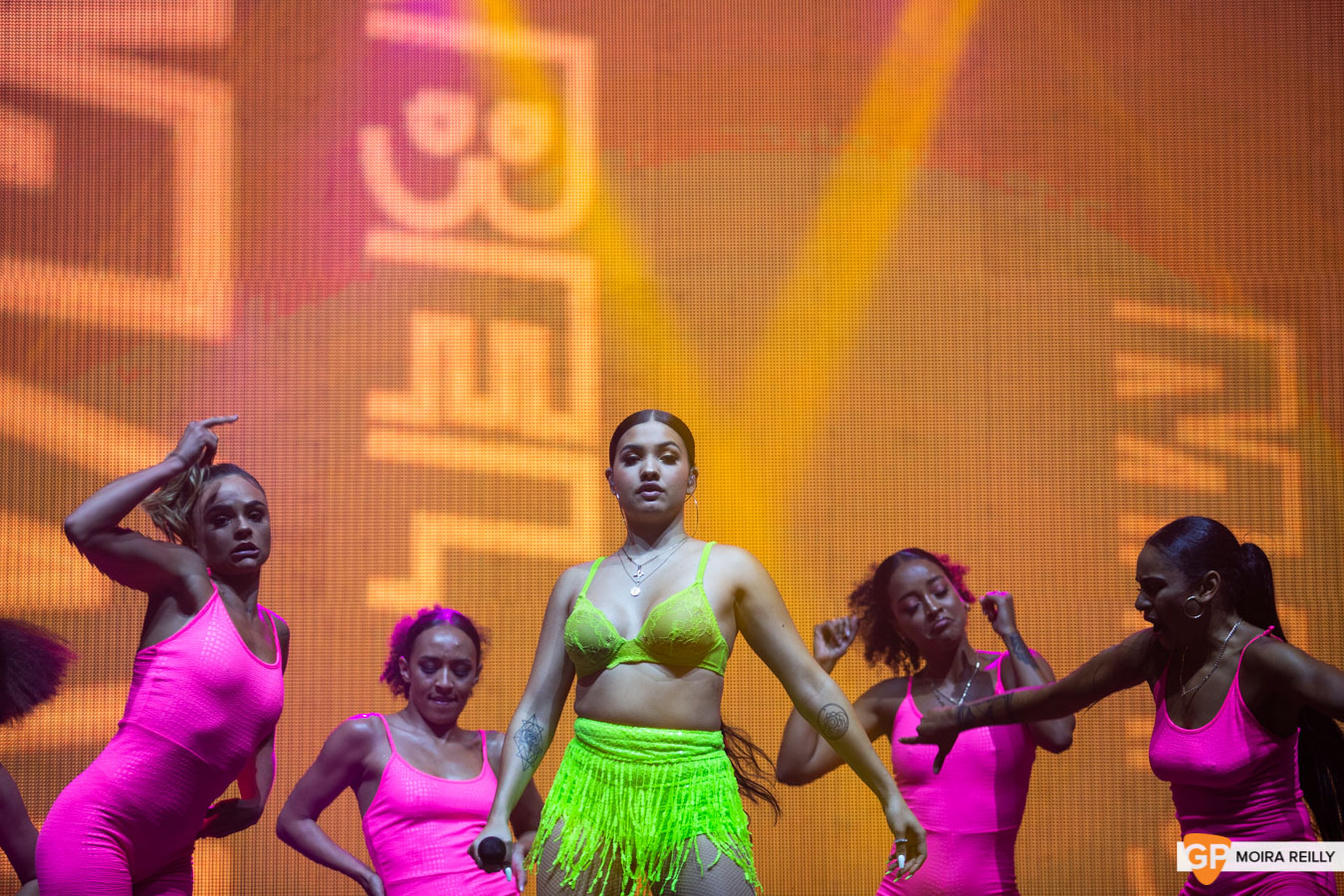 However, this is not innovation. This is a thinly veiled scheme to further feed our screen addiction and drive posts on social media sites.
"The 9:16 format will be a gift for a fan's Snap and Insta stories, and should stimulate some debate around live music staging conventions for a Gen Z audience," added Henry Scotland, creative director at Iris.
Hopefully, acts and fans will see through 'vertical gigs' for what they are: a selfie stick for marketing companies. The sooner they go the way of the dodo, the better.
The next time you are at a gig put your phone in your pocket and let the music define your experience, you could be pleasantly surprised by what happens. The effects are guaranteed to linger much longer than the video in your photo roll, that's for sure.