...it doesn't matter what gender, or race, or religion you are, music is for everyone.
When it comes to music education, whenever something new comes to town - such as BIMM, or Music Generation, or Girls Rock - there is always much scepticism surrounding the question of whether you can learn to rock, or whether it's something you are born into.
Seven years ago when BIMM came to town, similar questions were raised, but most of the naysayers have been firmly put in their place in recent times as more and more of the most exciting and accomplished musical acts in Ireland emerged from the midst of its tutelage. Music Generation is starting to bare fruits too, with acts such as Limerick's Powpig having formed via relationships formed during the programme.
Of course, many of these concepts were born in the US or the UK and transferred to Ireland, and whether we know it or not, many of the established acts from those countries have come through some sort of music programme, whether it be a charity or a third level institution.
Reading's Valeras are a hotly tipped UK five-piece who met at a music summer camp in 2015, with some of the members as young as 13 at the time. "It wasn't until this month (February 2019) that our last member turned 18," lead singer Rose Yagmur informs us ahead of the quintet's Irish mini tour next week, commencing at Ruby Sessions before taking in Dublin's Whelan's, Roisin Dubh in Galway, and Bennigan's in Derry.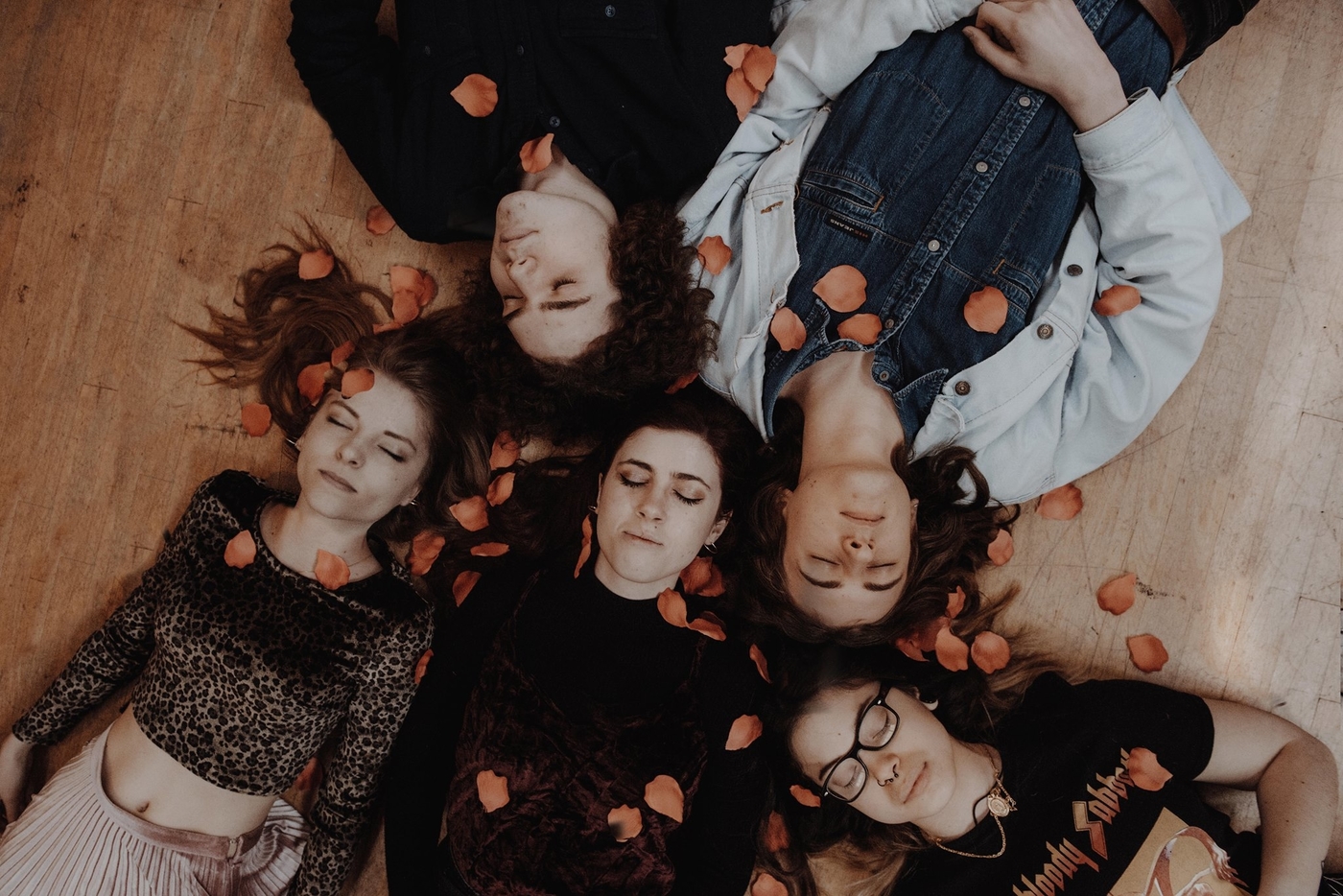 "We were all members of this academy, a charity to help young people make connections and friends through music." The group was tentatively formed following a three-day programme during which the coaches from the academy placed the five future members of Valeras together. "We were pretty young at the time and we just happened to get put together, and after the three days finished, we decided to stay together because we had a lot of fun together and realised there was something there."
However, this instant karma was based on more than just childhood innocence. "We wrote our first song when we met for the first time. We bonded with each other quickly. I think that's why we decided to stay together - because we'd just found something special and it just kicked off, literally right there and then, and it just kept coming."
Initially known as Area 52, the young upstarts commenced a steady flow of writing and recording and gigging. "We had a lot of issues getting gigs because we were so young. We did sometimes show up to gigs and we wouldn't be allowed to be in the venue until our set time."
Nevertheless, the band started to gain a reputation in their native Reading, and it wasn't long before they wound up recording and having their songs played on the radio. Two tracks remain on Spotify from this period for posterity. "We left that material up for the people who still message us and tell us they like those songs"
"Is it not obvious enough?" Yagmur asks, struggling not to laugh with embarrassment when we enquire why they changed their name from Area 52, especially as they were gaining traction locally. "The name wasn't great, but I think most of all it was because we didn't think it represented us anymore. We already had a bit of people looking at us like we were kids, even though we were really young. You don't get taken seriously when you're a kid, and even we weren't taking the name seriously. It was a bit of a joke, it has no meaning, for a long time we wanted to change our name to something that would represent us. So we decided to change it to Veleras because it's a city from the country I'm from."
Rose moved to the UK from Venezuela aged ten with her family."So, I get to carry a bit of home around with me which is nice," she adds, stating "since we changed the name we've found our sound." The Valeras sound is a mix of Emo and R'N'B influences with a Latin twist thrown in.
"I was born and raised (in Venezuela) and then I did all the crucial growing up, the teenage years, over here (UK). I don't consider myself 100% Venezuelan, but I wouldn't consider myself English," she states. "I think the culture clash, leaving the family behind, just general experiences I've gone through from moving here has affected my song-writing. Obviously, I grew up listening to a lot of Latin music. I think because I listened to a lot of Latin music growing up those melodies carry over into my music. I think any musician is either consciously or subconsciously inspired by their background and upbringing, so I do definitely think I'm inspired by it."
And with family remaining in Venezuela, now more than ever she is thinking of home due to the unrest there. "It's a struggle, but people from Venezuela I always like to say, are like warriors. I'm glad that people are starting to bring some attention to the situation, because for years nobody was paying attention."
One noticeable way that Rose's South American upbringing has affected her songwriting is the use of her first language, Spanish, in the band's single Ricochet (Nuncha Moira) which translates as "it will never die".
"That line just came naturally. I didn't plan to have this one line (in Spanish) but it sounded good and I didn't want to change it to English," she says. "That song is about music; it will never die. To me, I wrote that song as a love song towards music. It's me saying that music will never die, it's always gonna be there. I also apply it to my country, Venezuela is always gonna be a part of me."
"Females have always been into rock and females have always been in rock bands," she says, pondering the reasons behind increased female participation in rock music in the later half of the decade. "I think the rock industry is a very male orientated industry, but nowadays there's more acceptance of females being in rock bands because people are starting to realise that it doesn't matter what gender, or race, or religion you are, music is for everyone."
"Luckily," she says, neither she or the other girls in Valeras have experienced "significant" sexism in the industry to date. "There's always comments," she notes, "but I never really take anything seriously enough to be like 'oh, that was a bad experience'. Obviously, we get whatever, 'why are females in a rock band?' But to be honest with you I wouldn't know what it's like to be a man in a rock band. So, I don't know how to compare experiences. I just do my thing and whoever enjoys it enjoys it. but in terms of the #MeToo movement I sure it's opened people's minds."
As well as being the lead singer in Valeras, Rose is also the bassist, but she had no dreams of becoming Kim Deal or Kim Gordon. Once again, it was the academy that set her on her musical path. "There was a band at the academy before I joined Valeras who needed a bassist, I'd never played bass in my life, but they didn't need a singer and I wanted to be part of a band, so I decided to give the bass a go, I just had to learn as I went."
Rather than being content to shy away in the back of the mix, Rose's bass is always at the forefront of the action. "I guess it's because I'm the lead singer and a songwriter, so I like to play the melodies on the bass. I don't like to just have the bass in the background playing the obvious bits. I want to  have fun with it because if it's boring for me I won't want to play it."

"I definitely had Destiny's Child in my mind when we were writing Colour Me," she says at the mention of the clear undercurrent of an R'N'B influence in Valeras' music. "I love D'Angelo, he's my main R'N'B inspiration. I wouldn't say that I listen to a lot of rock music these days. Obviously, I love rock music, but mostly, I listen to a lot of R'N'B, it's just the genre that come most natural to me"
One of the best songs that Valeras have released to date is Painkiller, which examines being in a toxic relationship with someone and finally finding the courage to stand up for yourself.
"It's a love song about somebody that uses you when they want something from you, not realising that they are causing you some sort of harm," she says, adding, "it's kind of a way of saying I'm not just going to be around when you need me to be, just because it's convenient for you."
Valeras' progress has seen regular airplay in the UK, with BBC Radio 1 taking a shine to them, so much so that they were selected to play the BBC Introducing stage at Reading Festival.
"Our last two singles Intentions and Ricochet were both chosen for Jack Saunders' Next Wave (BBC Radio 1), which is awesome because he kept spinning us for weeks. Huw Stephens has given us some love as well."
Rose describes Valeras' live shows as "a lot of fun. Every show we do we give it a 100% - it doesn't matter how many people are there, we always give it 100%...a lot of passion and hair flicking and cowbells," she says laughing. "We like to make it worth people's time. If you come out for us, we have to make sure we give you a good show."
The rest of 2019 is shaping up to be a busy time for a band who have lofty ambitions. "We've been to the studio and we've already got our next releases ready to go. In terms of any defined plans for an EP or and album, there's definitely some talks going on, but for now we're gonna be releasing some singles and then we'll see where the road takes us from there."
Valeras have already been in the studio with some up-and-coming and established producers, but Rose has her eye on one for the future.
"We've worked with Tarek Musa (ex Spring King frontman), and also Larry Hibbert (Nothing But Thieves). I loved working with Tarek, he has a crazy energy. Larry too, he knows what we want. We've worked with him on the EP and a few singles, so he just gets it." If Rose could work with any producer going forwards it would be Catherine Marks, (Foals, Wolf Alice). "I think her work is incredible, she has a great vibe."
You can put Rose's definition of fun to the test at the following dates with support from Cherym.
The Ruby Sessions, Doyle's Dublin - Feb 26
Roisin Dubh, Galway - Feb 27. Tickets €5.
Upstairs at Whelan's -  Feb 28. Tickets €13.
Bennigan's Bar Derry  - Mar 1 Tickets £7.