Emo-punk trio, Tiny Moving Parts are making a swift return to Ireland this month armed with their new album 'Breath' (out September 13th, more details below), their second album in as many years.
Having played The Workman's Club last October in support of their previous album 'Swell', Dylan Mattheisen and co will return to Dublin for a show in The Grand Social on September 24th.

With a new album, a new label and a new producer on board along with a successful appearance at Slam Dunk festival since the last time we spoke, we had plenty of things to discuss. All this and the small matter of hot tubs of course.

<<GP>>We last caught up with you ahead of your show in Dublin last year and we need to know; have you seen any good hot tubs since we last spoke?
We've seen the hottest hot tubs lately! Before we book any hotels on the road, I always call and ask if their hot tub is working, the hours, and what temperature it's set at. If it's at least 104 degrees, then we are happy!
You worked with producer John Fields on your new album. He's worked with a wide variety of acts from Cory Wong to Miley Cyrus and was behind the desk for Friends theme tune 'I'll Be There For You'. What was your main take away from working with him?
He taught me to never settle and keep reaching for the best possible outcome for the song. There was a song I remember he helped push me to continue doing vocal takes in a range that was higher than I'm used to. I was feeling almost dead after it was done but I was SUPER HAPPY w ith how awesome it turned out. It was such a great experience working with John, very happy it worked out!
Tell us the story behind the colourful cover art for 'Breathe'?
We wanted the artwork to define a fresh feeling to the record. We all enjoy the beauty of nature, and wanted a connection with it. Breathe is a simple word and a reminder to not be overwhelmed when things get tough, because life is a special treat we shouldn't take for granted. We trusted Matt to design the whole artwork and he absolutely killed it!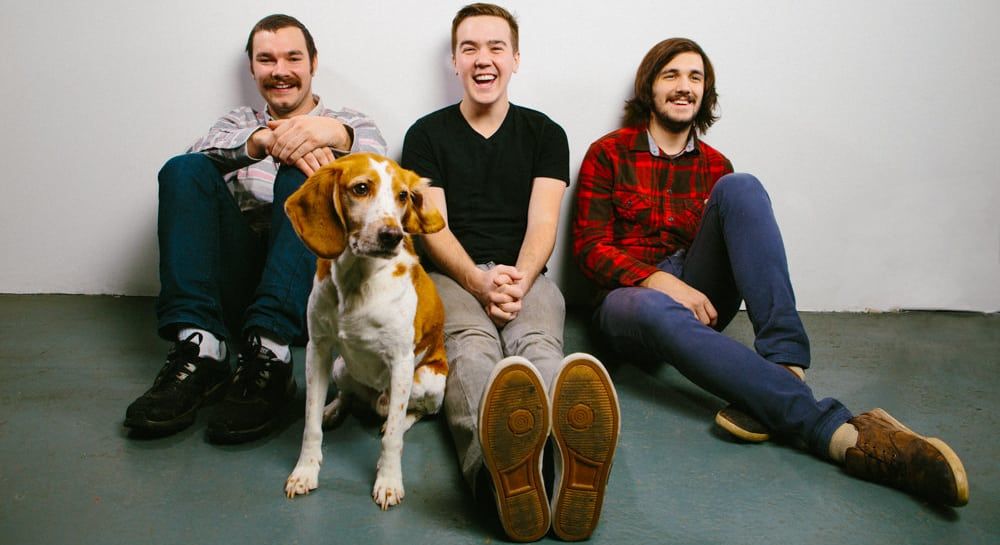 With 'Swell' and 'Breath', you'll have recorded and released two albums in a year. What is it about the tail end of this decade that has you in such prolific form?
Whenever we are not on tour, we're writing! We've written 100+ songs and surprisingly still love to create. Art is freaking awesome and it's so rewarding after you see the long hours of piecing all of it together.
You guys also recently reach back to the beginning of the band by re-recording your track For The Sake Of Brevity. Why was now the right time to revamp this track for 2019?
We've tossed around the idea of recording that song at some point in our career for a fun experiment. That song is very special to us. In all the early years of touring, that was by far our most stand-out song in the basements we've played. We were honestly a little nervous to do it because we didn't want to butcher the previous recording. We were so happy with how it turned out and it seems our fans are as well which is wonderful.
'Breath' is your first album on Hopeless Records. Why did you feel the need to change home and how are you settling in?
Our deal with Triple Crown Records was three records, which we did, and it was great! So for this new one, we met up with a handful of labels. Hopeless really caught our attention because it seemed like a perfect fit for what we wanted in a label. Everyone seemed nice, hard-working, and stoked on the band.
You've previously stated that the song Medicine is about losing people and trying to focus on the happiness and guidance they've provided rather than their absence. Was it inspired by a specific event or a culmination of events?
It's a culmination of the things that happen to people in life. The passing of people you love, friends you never see any more, etc. Sometimes I get wrapped up and focus on the sad parts, and this song is reminder to search for the positives. We're only human.
You guys like to juxtapose the darkness of your lyrics with light in your videos. How fun was the video for Medicine to make?
I lay on that hospital bed for eight hours straight basically, haha! The video was a blast to shoot. Everyone that helped on the set was spectacular. We love making fun creative videos. Once in a while, I'll go on YouTube and watch them all in a row and think "Dang these are so sick!" Hahaha.
That was hardly your first bloodied guitar (see above video) was it? What the most bizarre mishap you've had on stage?
One time in Toronto, during the first song, someone threw a beer on stage and I slipped! My left knee cap slammed so hard on the ground, I literally thought I shattered it completely. We still finished the remaining eight songs and I played like it off like it didn't hurt at all. I think there's a video out there of it but it doesn't look that cool or anything haha.
You've been doing guitar clinics before each show in the US. How did that come about and have you plans to do that in Europe?
We thought it would be a cool experience for fans to see how riffs come about, show different tunings, explain techniques, basically anything on guitar. I love playing the guitar and it's great to nerd out with others about guitar players! Even for folks who don't play the guitar, I feel it'll be fun explaining something I'm very passionate about. We're going to test it out in the US and if it goes great then someday we'll do it in Europe!
You guys recently made a very nostalgic video for Bloody Nose. Rumour has it Hype Williams cried when he saw the pyrotechnics budget. Where you surprised the record company sanctioned the cost?
Hahaha, we wanted to do a fun DIY creative art project for the video. Matt's creativity made it all work out and it was a blast.
You set the cowboy on fire. What did he ever do to you?
Poor cowboy!!! We're sorry, we never meant to hurt you!
You guys played Slam Dunk festival this summer, to see so many emo fans in a field must have been exhilarating. Was it a positive experience for you guys?
Slam Dunk was one of the coolest experiences ever! The crowd was so freaking awesome, and the line up was fantastic. Our stage had so many friends too, it was such a plus!
Your 'Party Zone' playlist on Spotify has some unexpected pop choices. Are you guys big fans of pop?
We love all kinds of music! We love super poppy country songs to '90s screamo. It's pretty weird but it's a good quality to have a wide variety.
Would you be interested in collaborating with or penning tracks for such artists?
Would love to work with so many artists! If Bruce Springsteen wants to collab, please hit us up Bruce!
You're taking Microwave and Lizzy Farrall out on the road. Why did you pick those acts? And can you tell us a bit about your favourite song by each act?
We're fans of Lizzy and Microwave, so that made it awesome when it all came about! Vomit by Microwave is such a great song, very powerful. The music video is probably the best music videos of all time.
Lizzy's Barbados is a great emotional song that makes you want to dance. The chorus is 10/10!
Which songs from 'Breathe' are you most enjoying playing live and why?
We all collectively agree that Bloody Nose will be very enjoyable! It's such a high-energy song and will be fun to perform every night. All the songs, in general, though, we're stoked as heck to play!
Are you guys already working away on material for album six behind the scenes?
We're more focused on the world touring stuff and appreciating the time and effort we put into 'Breathe', but we're always writing when we are home :)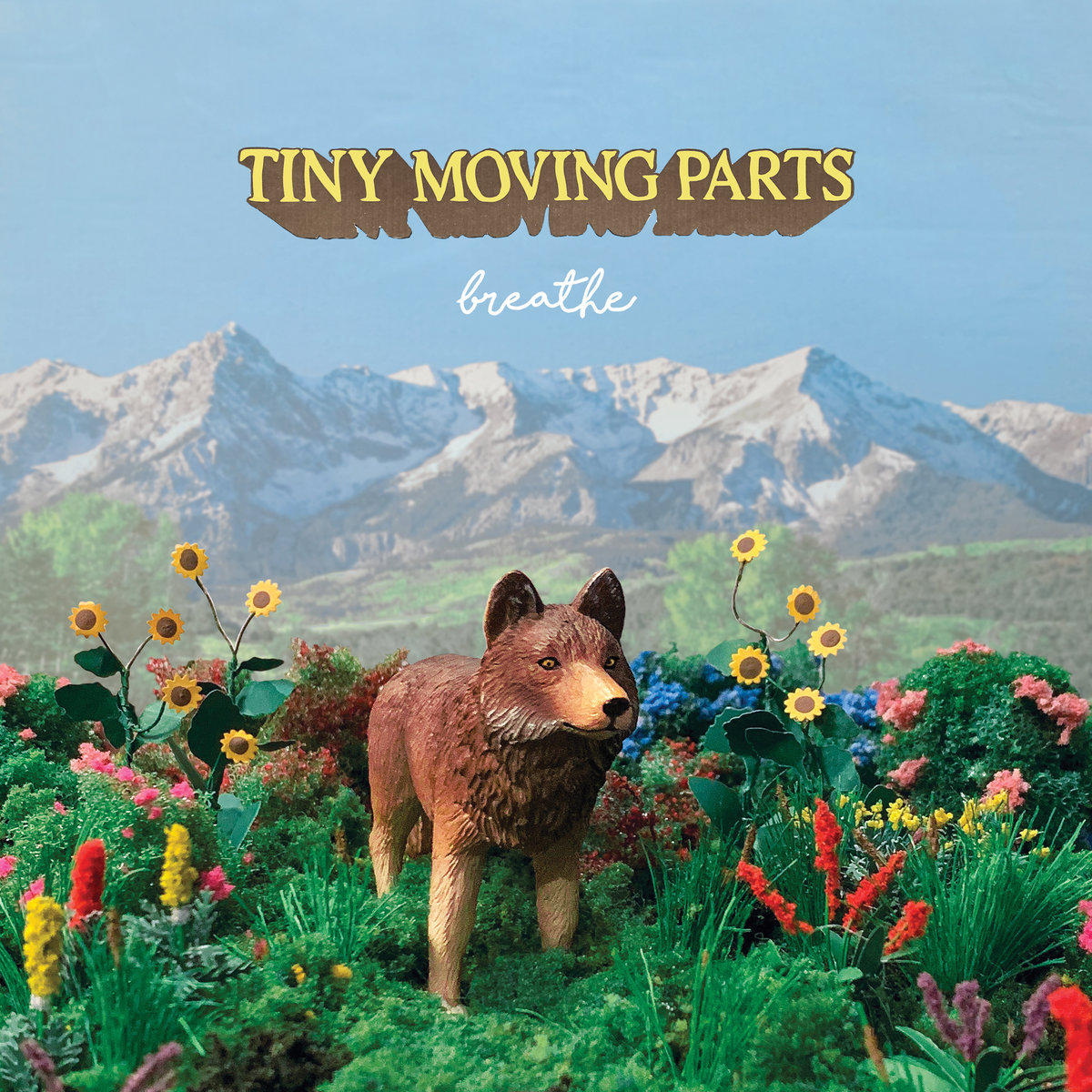 'Breathe' is out September 13th via Hopeless. Pre-order it here. Tracklist is as follows:
01. The Midwest Sky
02. Light Bulb
03. Medicine
04. Icicles (Morning Glow)
05. Vertebrae
06. Polar Bear
07. Bloody Nose
08. Soft Spot
09. I Can't Shake
10. Hallmark
Tiny Moving Parts play The Grand Social on September 24th. Tickets €16.00