Every year the GoldenPlec community of writers and photographers (50+) come together to vote on their ones to watch for the upcoming year. After pulling the votes together, we select our 'Plec Picks' for 2017. We have classical artists alongside rap, jazz, funk, grunge and anything in between. Our list strives to encompass a broad spectrum of music in order to highlight the thriving music scene that exists in Ireland.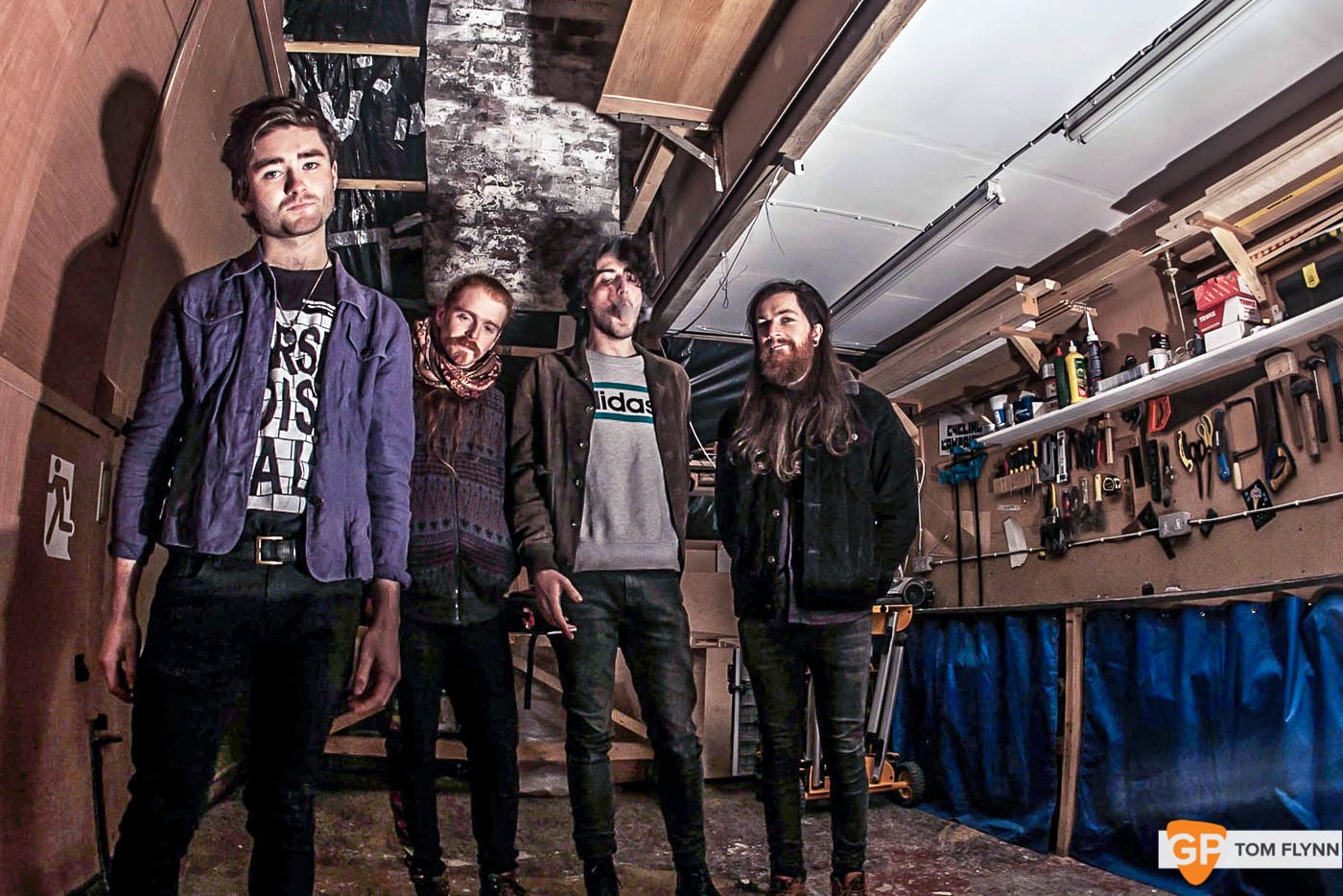 Being in a band has the tantalising prospect of bringing you many new experiences that the majority of us can only dream of. You probably wouldn't include becoming a vegetarian due to a dodgy festival kebab in that list, but for THUMPER's Oisin Leahy Furlong that was the case.
"I became a vegetarian because of a kebab that was so bad I could never eat meat again. I went fuck this, never again."
The vegetarian conversion occurred at the UK's prestigious Truck Festival which is a mark of the rapid progress THUMPER has made in such a short space of time. Thankfully the rest of Truck Festival had better memories for Oisin Leahy Furlong.
"Truck Festival was really cool. The audience was pretty crazy by the end of the set."
It's becoming the norm now for THUMPER to receive that sort of reaction. A couple of lauded EPs has seen their reputation rise but it's live that THUMPER's name is spreading faster than Donald Trump's bullshit. THUMPER has quickly become one of the most exciting live bands in Ireland. They leave an indelible mark in your memory after a performance.
There is always a threat that the chaos and kinetic energy they bring on stage could end in calamity at any moment.
"You got to have one element in your rock show that could go totally wrong," laughs Oisin.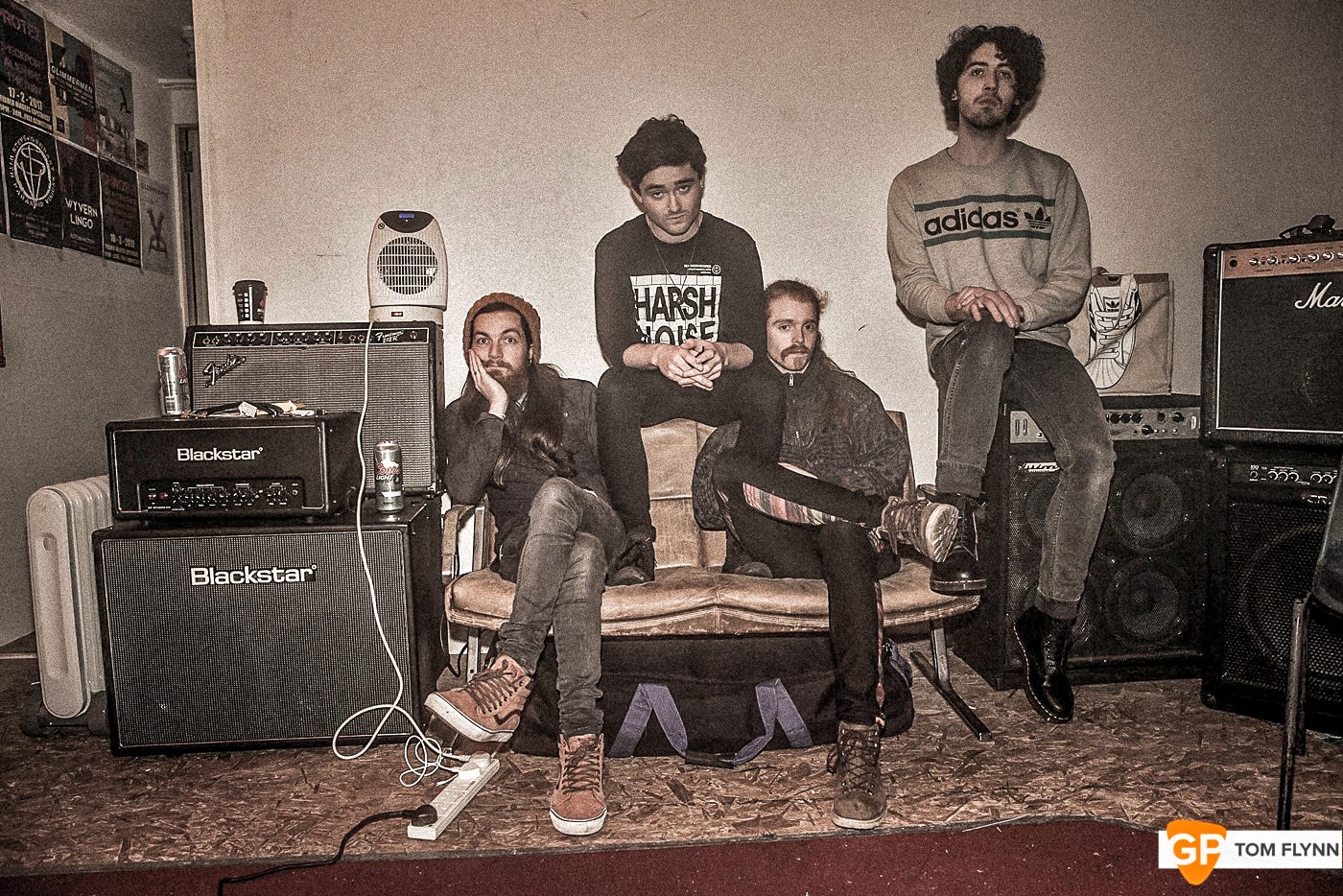 If you managed to catch them at 2016's Knockanstockan then you got to see the THUMPER maelstrom in full effect. "We had three or four guitar players on stage, a second drummer who learned the set the day before and back-up singers."
Many bands live show are slick and polished following a predefined pattern that's been practised and road-tested. However, there's nothing premeditated about THUMPER's performance. It's all hinges on how the lads in Thumper feel at any given moment.
"If you are having fun on stage and you are feeling something you can be pretty much guaranteed the audience is feeling the same thing, whether that is complete trepidation that it could all go to shit at any minute or that you are having the time of your life. That's the deal, you're going to share that experience."
It's not unheard of for Leahy Furlong to end up nose-ploughing the ground or for equipment to end up in the bin following one of his crowd surfing adventures. He admits his band mates question his sanity at times: "'Are you not worried you are going to fuck up your guitar?' It sounds so cheesy but honestly afterwards there's not much you regret. Breaking up shit, it's probably worth a good gig. If all our gear explodes in pieces across the floor it's probably worth it."
For Leahy Furlong, the spark for these performances arrived after one of those shows that most aspiring bands experience. Playing to an empty room in a dive bar with bad sound setup and staff that just don't care. Leahy Furlong says in this instance the promoter didn't even show up and the sound engineer left halfway through. "We were basically just playing to a barwoman with her back to us. I was on stage and when you have nothing else to focus on it makes you have to pay attention to what you are actually playing. I realised I didn't love the music that I was making. If I did, that situation wouldn't have mattered anyhow, I would have enjoyed it because I would have been confident in the songs and with the people on stage playing them."
The sights and sounds of THUMPER today make it hard to believe that this raucous persona on stage could be anything else, but THUMPER isn't Leahy Furlong's first foray into songwriting. "I always thought that I would be some kind of famous folk artist," he explains.
It was a bad bout of writer's block that transformed Leahy Furlong from introspective coffee shop folk singer to the crowd surfing, guitar wrecking THUMPER frontman. "I grew up on Sonic Youth, Mudhoney and The Pixies and I forgot I loved that music. Then I started writing and it came way easier than being a folk lyricist."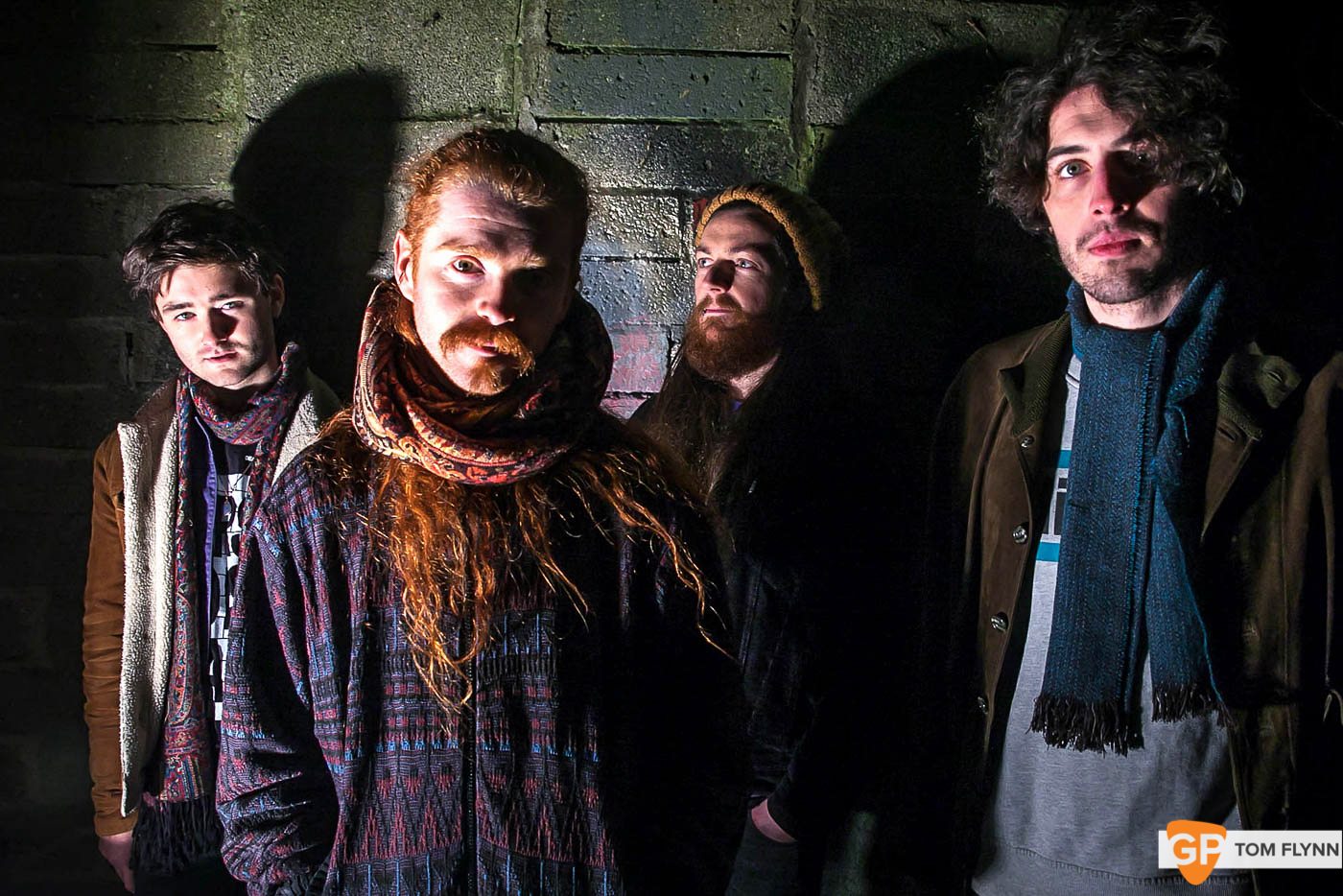 That difficulty with folk song writing was the spur to try and combat the mental block that was afflicting Furlong. It didn't help that he was very self-critical and admits to being overly neurotic. "I recorded that EP ('THUMPER EP') myself and kind of wrote it really fast. All the songs are really simple. It was also under the THUMPER name which was unknown at the time so it was taking some of the pressure out of it. The lo-fi thing is non-committal. It didn't matter if I screwed it up as I kind of sounded like shit. Then I really liked it afterwards though."
THUMPER met as students at BIMM and its environment has shaped the band. For Leahy Furlong, it acted as a spur to better himself: "being surrounded by people that are better than you." Rather than feeling inferior by that situation Leahy Furlong took the view that "there is nothing worse than finding out you are actually the best. What are you supposed to learn? If people are better than you, you kind of by osmosis become better yourself."
When you listen to THUMPER's EPs ('Magnum Opus' and 'THUMPER') and then hear them live, the first thing you'll notice is how different the songs sound live compared to on record. The squall and lo-fi ethic of the records is stripped back live and the poppiness of the songs becomes much more apparent. Songs like Lonesome Freak are inherently full of hooks and feel like a different beast from what was recorded.
Part of this is because Leahy Furlong "is a self-professed novice in the recording studio."
He admits that: "I don't know what I'm doing. We are aware it's part of what draws people to us at this stage, is that aesthetic. We do intend to go into the studio and record an album and sound pretty good.  I don't think we're too precious about trying to replicate the recordings perfectly. Because songs sort of evolve over time and that's fine."
2016 saw THUMPER emerge from the pack and really make a name for themselves. While the previous EPs were created in relative obscurity with no pressure, the same can't be said going forwards. Even this Plec Pick feature is an indicator of their rising star.
Furlong Leahy though remains level headed and unfazed. "Almost by design I started the band to be ignored so anything else is a bonus."