Following a difficult 18 months, Steve Wall of The Stunning is itching to get back on stage with the full band again now that restrictions are starting to ease. Like many of us, Steve will be content to live out the rest of his days without ever hearing or seeing the word rescheduled again.
The group will finally get to celebrate the 30th anniversary of their breakthrough debut album 'Paradise is The Picturehouse' with shows in Cork, Limerick and two dates in Dublin's Olympia Theatre this side of Christmas. Steve & Joe also have some intimate gigs pencilled in in Cork and Clare, while a lucky few will get to see the full band in plush surrounds of The Set Theatre on September 19th.
The last time we spoke to Steve he was gearing up for the reissue of 'Paradise in the Picturehouse' and the brand new songbook which accompanies the reissue, but as we find out Steve managed to pursue other musical adventures from the past and present during lockdown working on solo material and compiling an album of previously unreleased Walls material.
But don't feel too sorry for him, he also managed to wrangle a role opposite Emily Blunt in the upcoming western series The English, alongside Stephen Rae.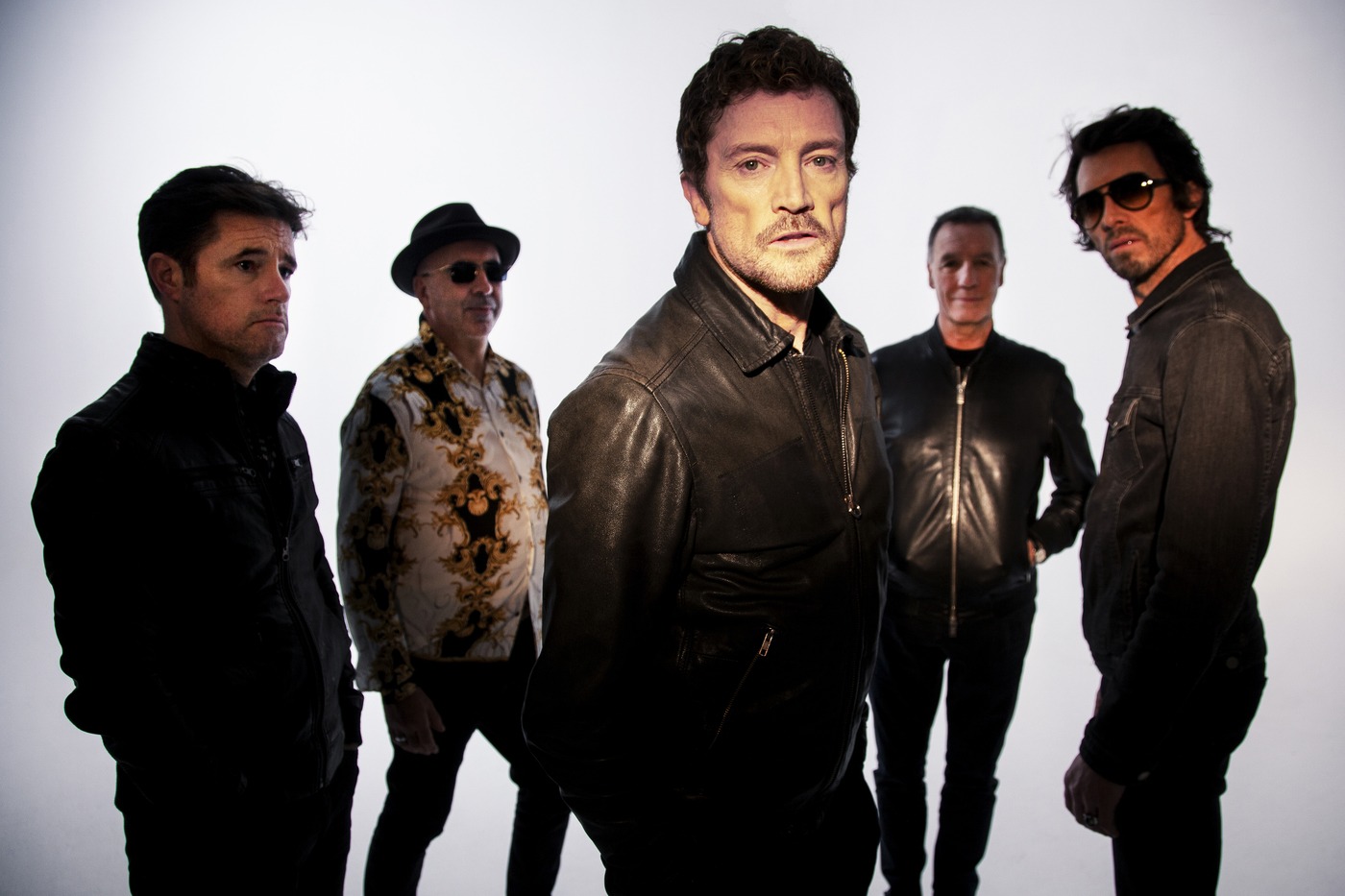 How good is it to be back on stage? Has the absence of live music made you appreciate performing more?
Absolutely. I think we took a lot of stuff for granted. We've been playing music for over 30 years and you forget the thousands of hours that went into writing, recording, rehearsing, hustling for gigs, travelling long hours and all the ups and downs that go with the business. The best part of it all is performing in front of a crowd and when they're singing your songs back at you it's the best feeling in the world. We have missed that for sure.
Obviously, restrictions have been frustrating but has the downtime been beneficial in terms of writing and recording new music?
I actually found it difficult to be creative during the lockdowns - not sure why that is. A looming deadline seems to get me going more than my own willpower. Joe worked on some new music which we've yet to hear. I spent a lot of time working on an album of The Walls rarities and unreleased material and catching up on jobs like painting the house, fixing stuff and going for walks. So I was doing a lot of tidying up in a way. I spent time with my father in Co. Clare which I loved.  Then I was contacted by a Co.Clare based artist called Simon O'Reilly, who sent me a bunch of music to see if I'd like to collaborate on something. A song called Rise with the Sun was the result of that and it's great. More about that later.
The last time we spoke you were about to release the 30th anniversary special edition of Paradise in the Picturehouse complete with shiny new songbook. How have fans reacted to that reissue?
The book was Joe's idea and at first I was sceptical, but it's actually paid off. It's more than just a songbook, it's like a visual accompaniment to the album. Joe & I did a few two-man shows under government restrictions late last year and the books just flew out the door. Then we started selling an LP & book bundle online via our website and we had to do a second print run and pressing of the LP.
Nowadays people want to have something they can hold in their hands, something they can display on their shelf at home. Even better, something they can get signed by the author. We inherited amazing LP's from our families which helped form our musical tastes. What will you leave behind to future generations – a virtual Spotify playlist? Now that CD players are unfortunately being made extinct by the tech industry, people are being forced to stream. So the only physical format available will be LP's…..and books of course!
Are you considering doing something similar for Once Around The World?
Yes, we've thought about that. The bulk of our live set is actually made up of songs from that album. It spawned four hit singles back in 1992/93: Everything that Rises; Heads are Gonna Roll; She's on my Mind and Mr. Ginger.
You recently released Rise With The Sun, a duet with Simon O'Reilly. What was it about Simon that made you want to record music together?
I was really impressed with a solo album Simon released in 2016 called Evolve. It's an atmospheric, ambient, instrumental affair and I love the soundscapes he created with mostly guitars. Out of the blue he sent me a bunch of tracks he had recorded with some other Clare-based musicians (including Jon O'Connell of The Walls) and he asked if I wanted to collaborate on anything.
The one that clicked with me instantly was called Rise with the Sun. I just loved the pedal steel guitar he played on it, it's not an instrument you hear that much any more – not even on new country music. I kept Simon's chorus idea and wrote new verse lyrics and a new melody, then I recorded all the vocals and backing vocals in our studio in Dublin. Simon mixed it in Clare and we put it out. It was great fun to work on music with someone new and it's a cool, quirky, tune. We're just hoping Kellogs or Nescafe or some breakfast product will use it for an ad campaign…it's a no brainer!
Can we expect more collaborations and/or solo material in the near future?  
Yes, I think some of us are itching to do that. It's a long time coming.
You and Joe also recently opened the vaults on some Walls material during the pandemic releasing a rework of your debut single and some other rarities. Is there much more in the vaults?
Yes, we have an untitled album of rarities and previously unreleased tracks that is ready to go. We'll probably release a single or two before Christmas and follow with the album early next year. We're both really excited about it as its very different and quirky. The songs actually sound fresher today.
You've been hanging out with Emily Blunt, Stephen Rea and Ciaran Hinds recently making the new series The English. How hard is it to balance 2 bands and an acting career?
I had a fantastic experience on that shoot, I would work with the writer/director Hugo Blick again at the drop of a cowboy hat. It was my dream job. I grew up watching westerns and then I got to spend two and a half months in Spain as a cowboy. Myself and Mr. Rea met for the first time in Dublin airport on the way there and we've become great friends. I was really hoping to see Ciaran Hinds but unfortunately he was gone by the time I got there. The last time we met was in 1985 in the Druid Theatre, Galway on a show called 'Tis' Pity She's a Whore'.
Emily Blunt is really down to earth and funny as hell. Within minutes of meeting her she's slapping your thigh and laughing her head off. And she loves a cup of Lyons Tea. The only tricky thing with an acting and music career is that film and TV jobs often get confirmed quite last minute, while gigs are booked much further in advance.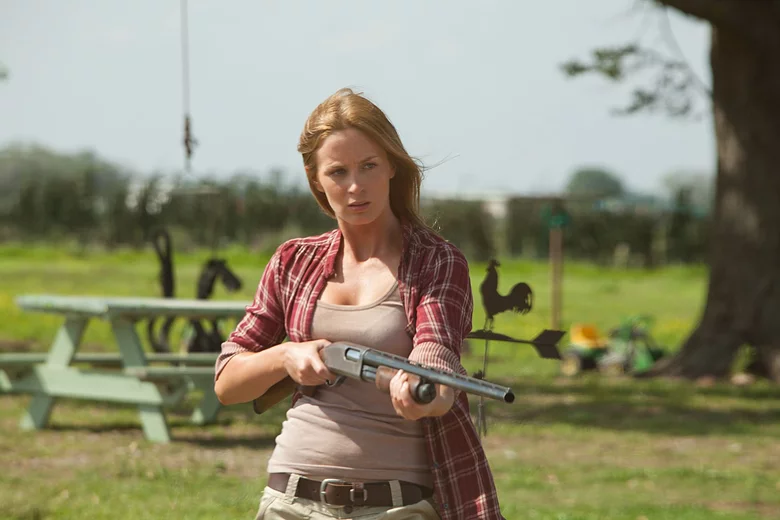 You've been quite vocal about the government's treatment of the music industry during the pandemic. Is it time that music got its own department/tzar within the government to look after the industry? What are your main areas of concern?
Too many to go into here. Ireland's indigenous music industry will be a gasping goldfish in an empty tank in the not too distant future. A professional musician friend of mine said to me recently -"music is becoming an expensive hobby" It sort of rattled me. Things have been on a downward spiral for years, even before Covid hit. The Irish music industry is its own worst enemy. We have no lobby group, no support and there's little cooperation between the different bodies.
The Arts Council engages with the funded sector, this is NOT the music industry. Airplay is a disgrace and venues are disappearing. We have very few Irish music managers as you wouldn't be able to feed yourself on a managers percentage never mind pay rent. We'd be better off funding artist managers with a basic wage and office space and giving them access to resources, than sending fledgling acts to industry events like SXSW, Great Escape etc.
This country is small and getting even smaller with a dwindling live circuit, so the key to survival long term is to get artists who are ready for it into new territories abroad. Industry and business can access the IDA and Enterprise Ireland; the film industry has Screen Ireland and lucrative tax breaks. What has the music industry got? There isn't even a plan. Gareth Murphy wrote a brilliant article in the Journal of Music last year titled 'How to Transform Ireland's Music Business'. The government needs to read it.  
The Stunning - Live  Dates

Fri 17 Sept - The Landmark, Carrick-On-Shannon
Sun 19 Sept - Set Theatre, Kilkenny
Fri 1 Oct - Milk Market, Limerick
Sun 24 Oct - Spiegeltent, Wexford (TBC)
Thurs 28 Oct - The Olympia, Dublin

Thurs 25 Nov - Cyprus Avenue, Cork
Sun 5 Dec - The Olympia, Dublin
Joe & Steve Wall - Live Dates
Fri 3 Dec - Sea Church, Ballycotton
Sat 4 Dec - Royal Spa, Lisdoonvarna
Tickets to all show available here