The Scratch are one of the most unique and interesting bands to emerge from the Irish music scene in years.
Born from the ashes of Red Enemy, the Dublin based quartet's style fuses heavy metal tinged Irish folk with careful vocal harmonies delivered in a regional tone and a strong sense of local humour.
Catching up with the lads at Peter's Pub on South William St ahead of the release of their new music video for Cúnla (premiered tomorrow on GoldenPlec), an old Irish folk song that has been recorded previously by the likes of The Dubliners and Planxty, we discuss how the group came to be amongst many other things.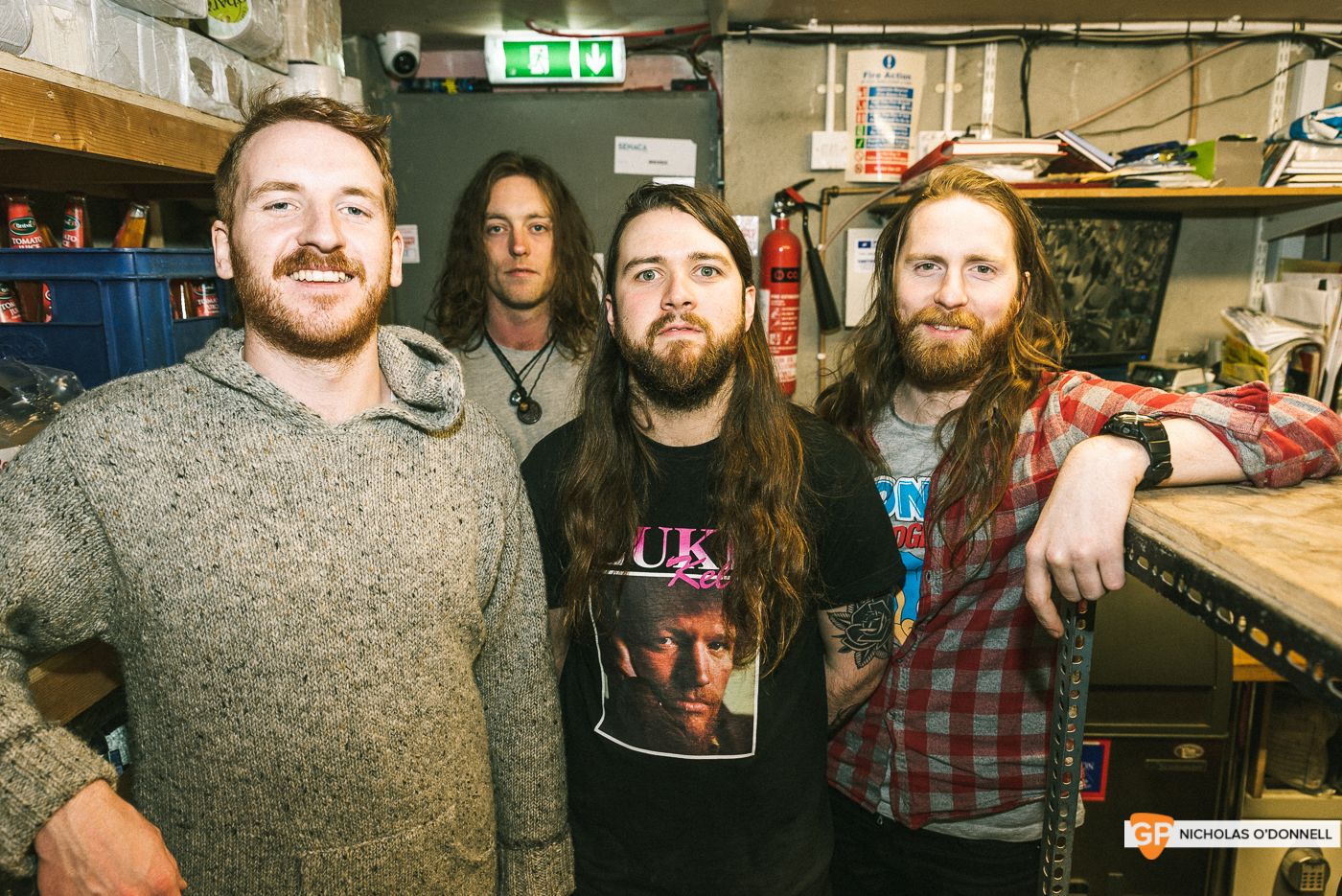 "The Scratch started just for us to play again" says lead singer and guitarist Jordan 'Jordo' O'Leary. "We were jamming together and a bit down over the way the last band worked out collectively."
Cajon player Daniel 'Lango' Lang agrees. "It was a means of just having the craic. We were so frustrated with how that band just ended. We kind of just took it too seriously. It wrecked the buzz for us so this was just a fun outlet for us"
The Scratch had been playing in metal bands all of their lives, but despite this found the transition from heavy metal to folk music to be an easy one. Guitarist Conor 'Dock' Dockery explains further.
"In terms of the transition between the two bands, we were basically playing the same. Technically, stylistically, we were just transferring what we were doing from electric to acoustic. I'll never forget when we played our first show in a pub in Smithfield. After that show it was: 'That might as well have been a Red Enemy gig'. And then from that moment it was: 'This is who we are'. We're never gonna not have that metal influence and energy. It's just gonna sound different. It was very seamless."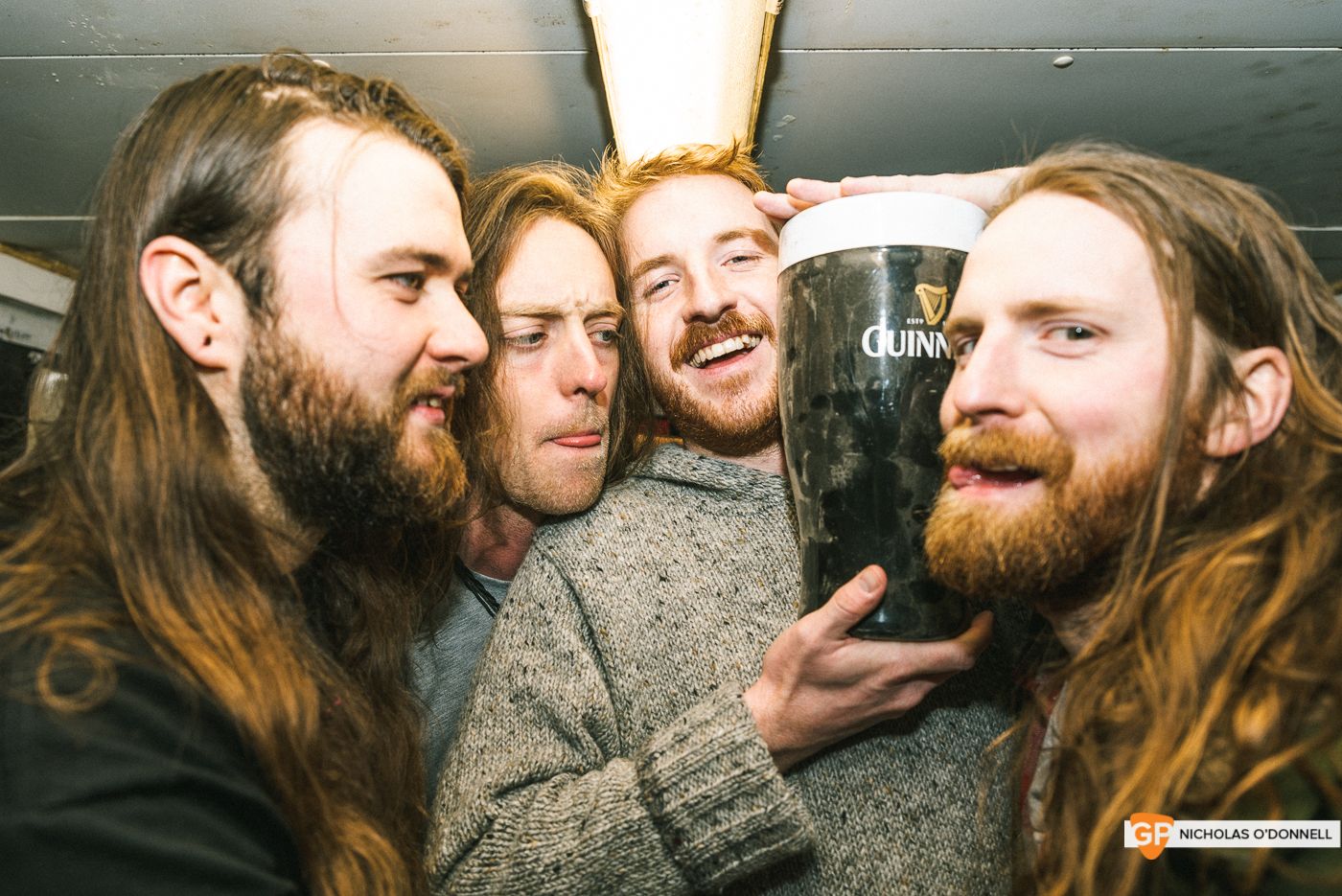 The group's first real exposure to a national audience came, unexpectedly, in the form of a video of the band busking outside a bus station on their way to the annual Rory Gallagher International Festival in Ballyshannon, Co. Donegal. Having amassed over a million views thanks to its upload to Joe.ie, the lads point this out as the first push towards taking The Scratch to a bigger stage.
"Whelan's got in touch after that. 'Will you do a show? We'll pay you such and such and make it free' and then it just packed out" remembers Lango. Dock elaborates "We didn't even want to gig at the time, we were like: 'lads, this is moving way too fast, we're not ready to hit a big stage or whatever' but it was at that moment we were like 'Right, this is happening' so we need to figure out the set… it was a big moment for sure."
The music video for Cúnla was shot and directed by Dock himself, who has previously worked on videos such as Vernon Jane's Push Me. Filmed in a community centre local to the lads' home in Dublin 12. They describe the thought process behind the video as something they wanted to make cheaply, and as funny as possible.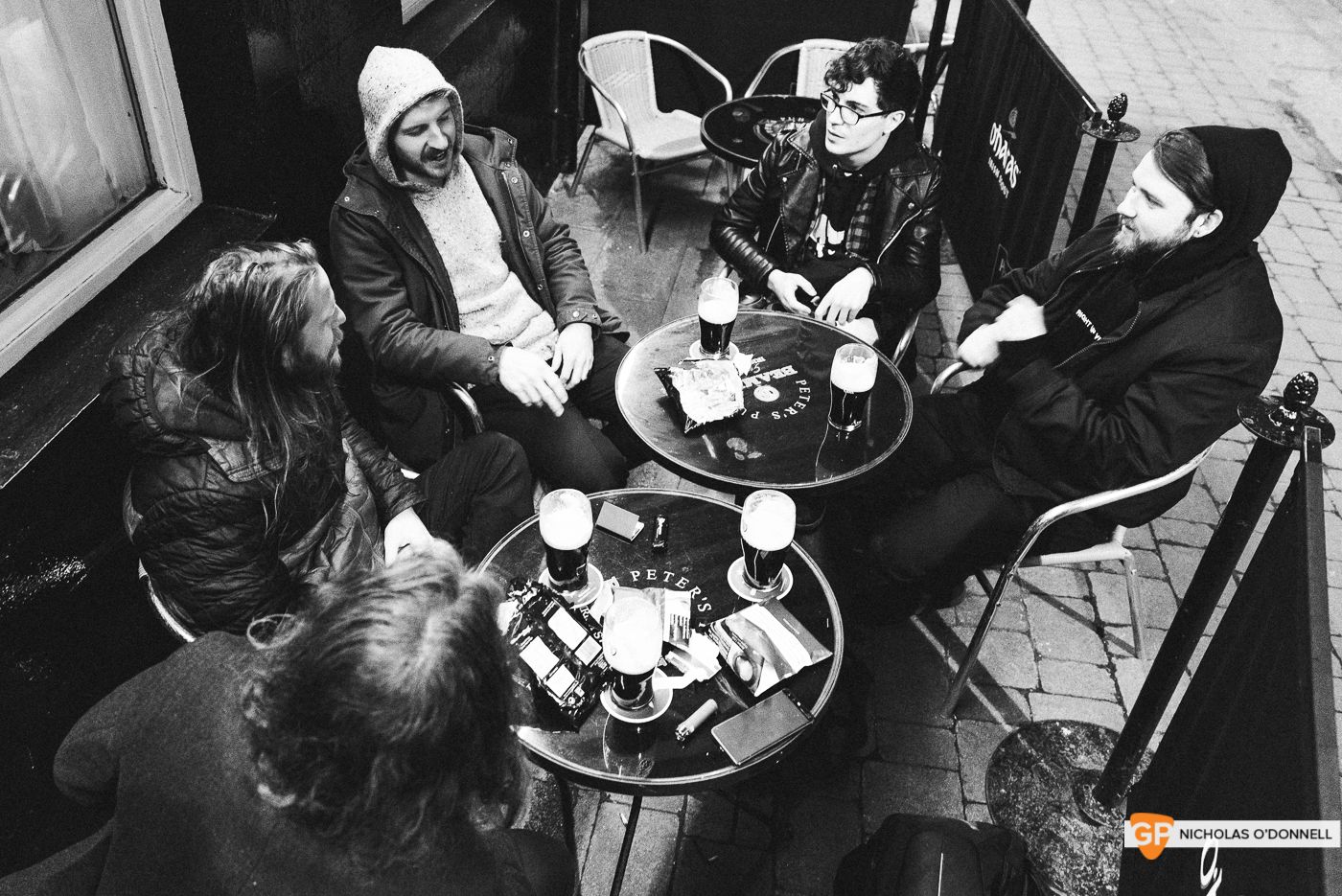 "I think it initially just started with: 'what could we do to Jordo that would be gas?' and then we just thought about putting tights on him and shaving his legs and his chest and it kind of built on that until we said 'What if we just turned him into a cúnla?' and we just made it this ritual sort of situation. But that's how the concept came about. I'm a cúnla, trying to turn Jordo into a cúnla and for no reason at all we just do this choreographed dance at the end and that's it" says Lango.
The inspiration for the cover itself came from Jordo happening across the song as recorded by The Dubliners and sung by Ronnie Drew. Having heard other versions recorded by Planxty and sung by Christy Moore, and even older versions in the sean-nós tradition sung as Gaeilge, he sought to learn the meaning of the song.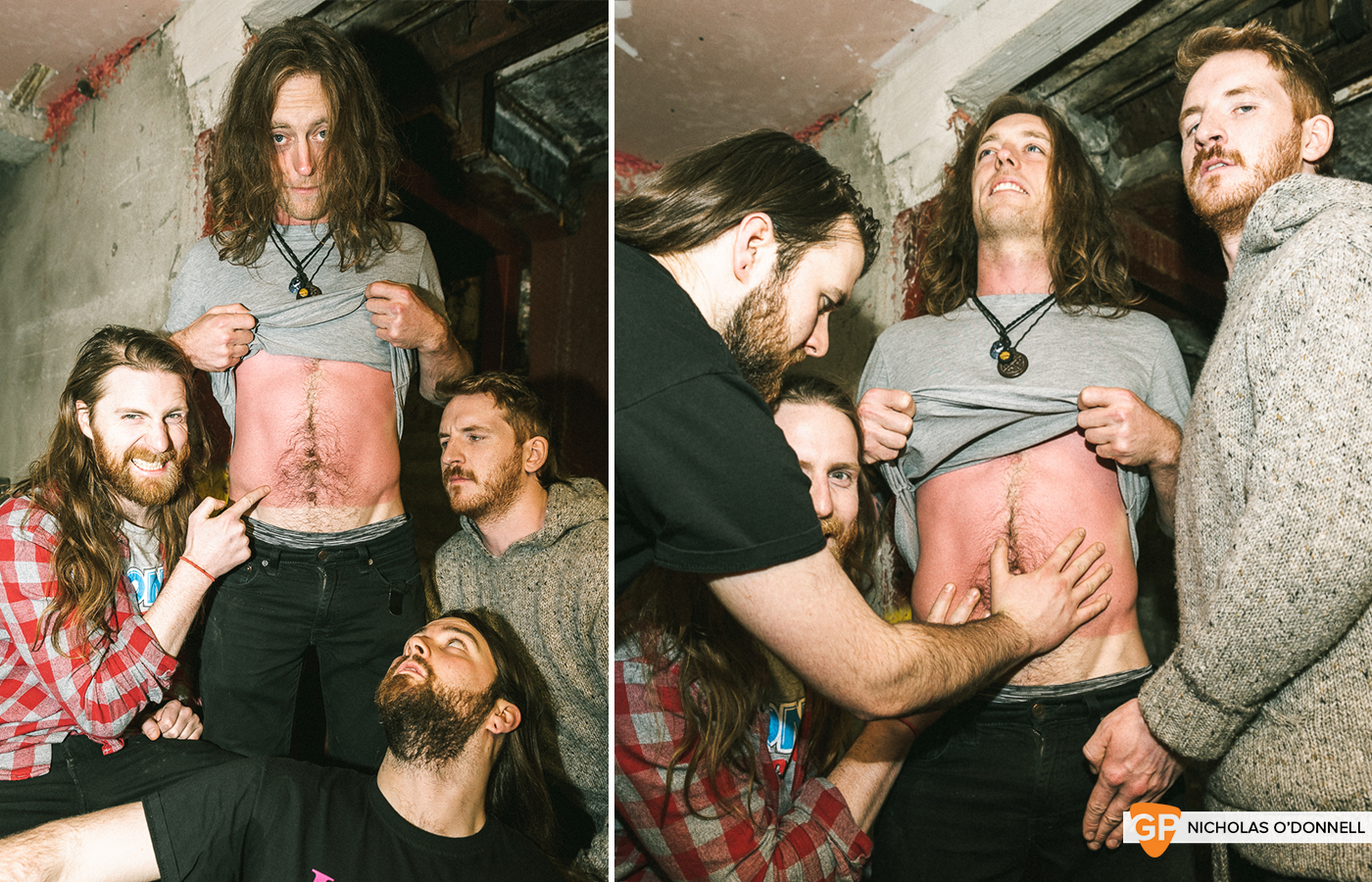 "Usually with those old songs it's very hard to find out what they mean because everyone has their own interpretation of what they mean, but I decided that it was about a succubus, a female spirit  'cos the lyrics are about tickling your toes and pulling your blankets down and stuff. Suggestive. Trying to ride ya basically. And then I recorded a demo and I said to the lads: "What if we throw in these last two verses and just say "Why is this ghost trying to give me a wank?" and that's just what we went for."
It's a fantastic cover, and the video is as madcap as has come to be expected from The Scratch.
Get it right up ye.

See full photoshoot: