In a year that's stopped many in their tracks, The National are busier than ever - individually, at least. Drummer Bryan Devendorf surprised release an album last month under the moniker of Royal Green. After co-writing and producing 11 of the 16 songs on Taylor Swift's latest acclaimed album 'folklore', guitarist Aaron Dessner has been teasing new material from his other project Big Red Machine. And now, frontman Matt Berninger is gearing up to release his debut solo album, 'Serpentine Prison'.
It's a Tuesday morning in Venice, California - Berninger says he does all his press early now because he's not as cranky.
"It usually starts grey and it burns off," he says when asked about the weather. "The weather in the United States, in other regards, is pretty rough. I wouldn't mind a little Irish weather, geopolitically."
Despite the productivity across the board, The National's plan for 2020 was very different to the reality. They were due to embark on yet another one of their world-renowned summer tours, including three dates in Ireland, only to have to postpone to 2021.
"It pulled the rug out from me like it's pulled the rug out from everybody in terms of what they were doing," Berninger tells GoldenPlec. "I've been kind of overwhelmed by it, but then managing to unplug from all of that. I watch the news once a week.
"I've been spending so much more time in my home, in the backyard and with my kid and riding a bike, I started fishing again ... There's all these things that I haven't done in years. I hadn't gone fishing in 25 years and I forgot how much I liked it. Now, I'm terrible at it, but I do like standing there, looking at water for hours at a time. I think I lost 25lbs from not going to Italian restaurants too. That's been good."
While he does admit to not missing the less glamourous side of his life pre-Covid ("The travelling, the backstage, the waiting ... I don't miss that"), he is struggling with the lack of human interaction.
"I really miss stopping and talking to people. I miss people's mouths. Everyone is so disconnected. It's unsettling. The person's only kind of half there. It's weird. It's really weird.
"But y'know, I've been getting out of the house and taking drives or walks or bike rides, and that's been great. You see a lot of other people out there doing that and they give you a nod or they wave their hand like "I'm smiling under here!" when in normal times I would have said "hi" or "good morning" but I can't say that because we don't want to get any spit molecules in the air between us. It's so hard.
"It just feels like everyone is in a fucking spy movie. It's so dystopian. It bums me out. I can't wait 'til I can see people's faces and jump in a crowd and get spit in people's faces."
In preparing for this record, Berninger described the "maximalist writing phase" he was going through to NME. Despite the ongoing pandemic, this hasn't let up.
"I'm in a very prolific/manic writing phase, he says. "I can't tell if it's good. I think it is. So I've just been piling up writing and I don't know what I'm going to do with it all. It's like I've written 20 verses of the same song. I've got 15 songs and each one of them, I'm like "this could be the best love song I've ever written.
"I keep writing about the same thing, just turn it this way a tiny bit and it's a whole new song ... Whatever that thing is. It's usually love and fear and desire - and fear."
Practically in the same breath, he says: "I've been trying to put a pause on writing. I used to treat it like a job. I'd sit out and say 'ok, time to write a song, take this seriously, this is your job' because I'd always read that that's how you're supposed to do it, y'know? Other people get up and go at it, y'know like [American writer] George Saunders.
"Everyone's got their process. And I just realised that I don't like ever having a job. I don't like ever having to do anything I don't want to do right when I want to do it, especially stuff like song-writing ... When writing was becoming that part of the job, I had to change it. So I write everywhere, all the time, so that's continued."
Despite the continued productivity, 'Serpentine Prison' is not a bloated affair, coming in at a neat 10 tracks. Was there a struggle to self-edit when it came to this solo effort? Berninger, once again, brings it back to the separation between the art and the job.
"There are two parts of it," he says. "There's the art part, where I've stopped editing any of the art. I just write, I listen to music, Spotify or records, anything, and then I'll get on my bike, I have whiteboards everywhere where I can just jot down a thought, right? I email myself constantly, to Matt Berninger with a code at the beginning being like "this is another song". Sometimes I'll just stop on my bike and write 10 lines, y'know? That's the art part, whenever, wherever, write it all.
"The craft part is the going back and saying 'ok, how do I distil this is? This is all bullshit, this is all flowery language, poetic jazz hands' y'know? I try to get that out of there and see what's left."
He uses the song Not In Kansas from The National's 2019 album 'I Am Easy To Find' as an example.
"There were twelve more verses to that song. [Director] Mike Mills was like, 'I think we can take the one out that explains how you're also not in REM. We can save that stuff for the press release. Not everything has to go into the song.'"
Otherwise, he reckons he's a pretty good editor.
"I like to not have to do that until the very last minute but when that happens, that's really fun. I used to try and make the art the job and the job the art. Don't do that. Let the art part be the art part."
Berninger's original plan was to release a covers album, and he was keen to enlist songwriter Booker T Jones to help work on the record. He called the experience "indescribably awesome".
"I met him 12 years ago," Berninger explains. "He asked me to sing on a record of his. There were so many people there - Lauryn Hill, Sharon Jones - I did a duet with her and we only did like three takes. 
"I just remember his presence there, being so calm and so centred. Jump to ten years later, I wanted to make a covers album and he produced and arranged Stardust [from Willie Nelson's 2019 album 'Note By Note', which Jones produced], and I was like 'wait, I know him, maybe he can help me make this covers album'. So I called him and his daughter and manager Oliva called back and said 'yeah, he'd love to do something like that'."
While they were working on the covers, Berninger began sharing originals with him. By the time it came to record in studio, they had a few covers and a heap of original songs. Thus, 'Serpentine Prison' came to be. In fact, Jones' work ethic was key in getting the record over the line.
"Booker brought this musical centre and gravitas and a presence that overshadowed me which was important," Berninger states. "I needed everyone to focus on him. I needed someone who would hold my focus. No one can hold my focus. But when Booker T looks you in the eyes when you're singing, you better fucking sing good.
"Four or five takes with Booker, and he's like, 'that's it, they're the basic songs'. He moves so fast. We were able to get so much done, because, when Booker says 'no no, we got it, it's time to move on', who's going to fucking question that? Just to have someone with that musical confidence ... That was nice."
As frontman of the band, Berninger has been - and always will be - the face of The National, his artistic identity deeply intertwined with their legacy. With that in mind, does he feel any apprehension ahead of the release of his first solo record?
"I care deeply," he says, sounding wounded from the question. "I care so much. It's like having a kid you're sending to school for the first time. Every record's like that."
It's a relevant conversation - this year, the band were planning on celebrating the 10-year anniversary of their fifth studio album 'High Violet' by performing the record in full at their Homecoming festival. The gigs have since been rescheduled.
"I care about every song," Berninger continues. "I can't write anything unless I care about it. I can't care about something unless it's got something real. If I'm the same having done the song or on the other side of having put a song out, then it's a waste of everyone's 99c. So I try not to waste my own time working on a song that doesn't bring me to tears or make me jump up and down screaming or laughing. If it doesn't move me out of my zone, I'm not going to put it out there.
"There is a tonne of songs out there that do not move me that I've put out. But when I put them out, I had full confidence in them and love for them. I love some of these old songs that I don't ever want to sing again."
In summary - he's not too concerned about what the press will have to say about it.
"I'm not worried about too many measurements," he says. "I just have to love it."
Beyond the devastation of Covid-19, it continues to be a year of upheaval for the United States, as they face into what will be inevitably a defining presidential election. Still, Berninger remains optimistic about the outcome.
"I feel beaten and drained and depressed and scared and exhausted and disgusted and confused," he says, "However, I also feel like there's more truth now. There are more honest approaches. We had to flip the table over and pull the curtain back. We had to look at what's under the surface. We had to lift the rocks. America really has to dig under its history. We've been avoiding it and avoiding it and pretending like we've fixed it. We thought Obama was like 'oh hey, American isn't racist anymore', but the very roots of America are racist.
"I don't think they're chronically racist. I do believe that it's just a fear that is not that hard to conquer. But when it's being sold so well, and so so easily, it's hard not drink it."
A question on Berninger's current listening habits also turns to Trump, somehow.
"I'm listening to so much," he says. "I can't stop finding new songs. I think, right now, there are better records coming out then the last decade, I honestly do. I think in the next decade, the art is going to be an explosion of brilliance and enlightenment. I think we're about to have a total renaissance, I can hear it in people's writing.
"Because, Donald Trump was elected four years ago," he says, by way of explanation. "For me, it goes back to 9/11. I was totally rewired after that happened, being in New York and seeing that. It rewires you when something like that happens. So when Trump won ... You just have to completely take apart the machine now. I think America needed to fucking stop being so full of shit. And now it's full of hate and Nazis. But the thing is, it's always been full of hate and Nazis and white supremacists, backwards religious zealots ..."
Suddenly, he's digressing about his faith, growing increasingly frustrated.
"I'm a good Catholic, and the Catholic Church has imploded," he says. "Evangelicals and people that hold the Bible in high regard are supporting the white supremacy and supporting hate. It's shocking. And for what reason? Abortion? Ok, let's talk you morons. I'm pissed."
He's on a roll now, the events of the past year rising coming to the surface.
"America is a microcosm of the world. The history of our country is built on tragedy and atrocity and genocide, yet also ... There are some pillars of enlightenment in the deals that were struck between these religious fanatics and the Founding Fathers. All these white guys, they snuck in 'all men should be created equal'. Those pillars ... You go back to the Bible; 'Do unto others as you would have them do unto you', all those basic tenets are good."
And like that, it seems like he's back in the room, talking about the faith he has in the American constitution, the teachings of the Bible, the impact that both have had on society. But it's clear that is an internal struggle that's endured.
"Jesus's dying words were 'forgive them; for they know not what they do'. I'm not there yet," he laughs. "Because I do know what they do right now. Any Catholic worth their salt knows what I'm talking about.
"I'm a proud Catholic and I'm pro-choice, and I feel like I need no reforming. It's the Catholic church, the institution, that needs to reform, not what I learned from the Bible. I feel like I'm right where I'm supposed to be in terms of my faith."
He talks about the community he found in church growing up in West Cincinnati, the good he took from it. It makes his anger at the current administration all the more understandable, especially one led by a man who won't go on record to condemn white supremacists.
"None of this is Trump's fault," he says. "All of this is our fault. All of this is all of our faults. We created Trump. Trump didn't do anything for himself. Trump was a kid who didn't get hugged ... A frustrated, lost kid who was given everything. And then the world just started, like, liking him because he was so awful and he gets these TV shows and he became this celebrity of grossness, right? And *we* made him because we wanted it. We wanted a TV show. We wanted a gross guy. If you watch Back To The Future, it's Biff. It's fucking Biff. We wrote this. We're all living in the movie we fucking wrote because we needed a big stupid evil moron. But we put him in the White House for real. I don't even blame Trump. Trump is just a vessel for America's neurosis, for white men's neurosis."
Is Trump evil, as so many commentators love to suggest?
"He's not evil. I don't believe in evil. He's just lost. He's being used as a tool by Mitch McConnell and the religious fanatics trying to take women's rights away ... He's just a tool for fearful white men. He's their battering ram.
"I always talk about the end of Terminator when the liquid guy turns into a demon and a wolf and all these different creatures and it's like, because it's the end, it's all the worst things of toxic male patriarchal shit is manifesting in this administration and around him [Trump]. It's like the Knights of the Shit Head Table. Like, how? What the fuck? These morons. What are these guys doing? Go back to your fucking desk job you dipshit. We need serious people. Are you just trying to get a book deal? That's all these people have got left. It's just a joke at this point, a harmful disgusting joke.
"Nobody's coming for anyone's daughters," he concludes. "No one's coming for anyone's guns. The only thing anyone's coming for is equality. Everybody's coming for that - every woman, every person of colour is coming for equality and reparations. I believe in reparations, 100%."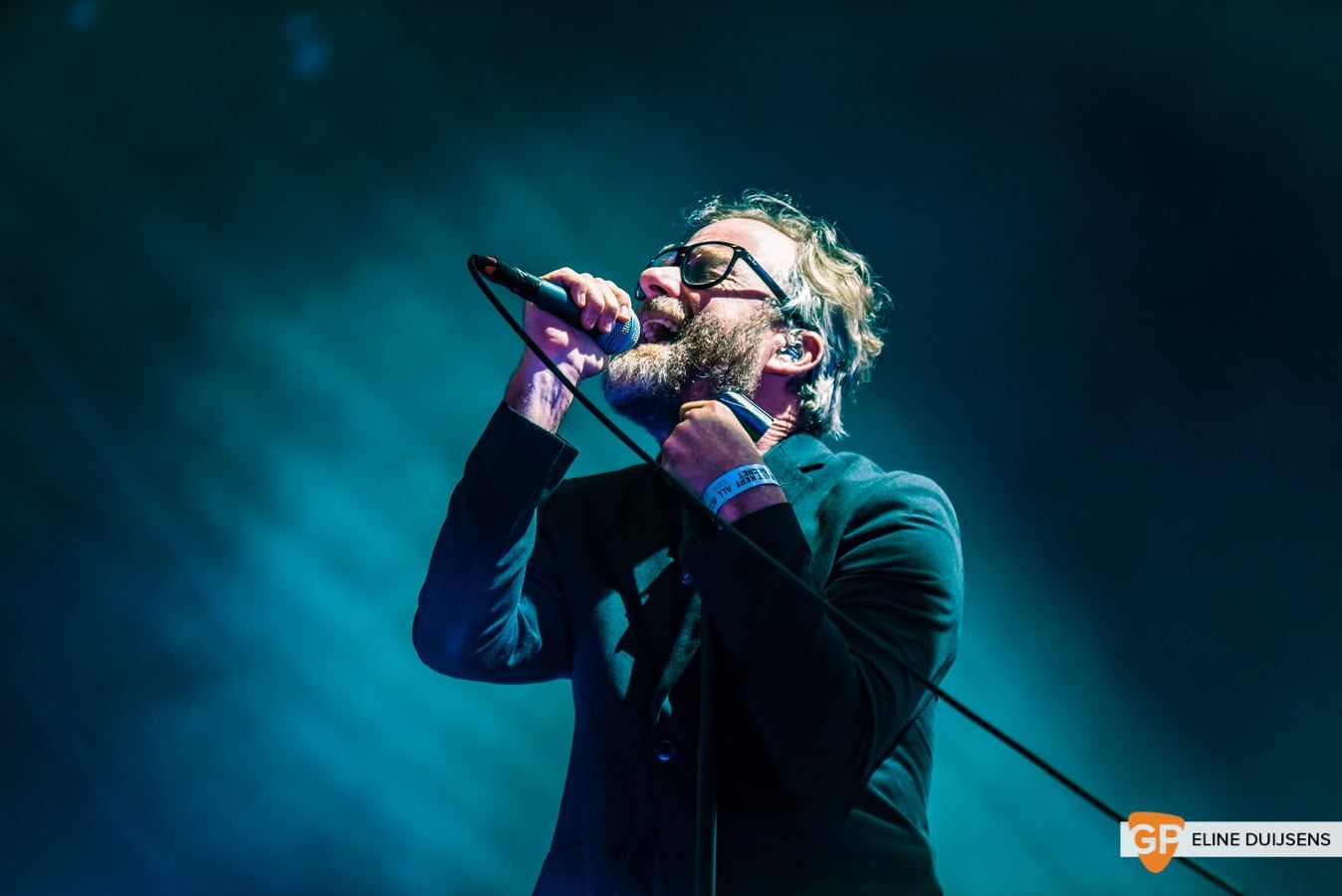 Which brings us to the matter of police reform - something which he also has an opinion on.
"I know a lot of cops. I have family members who are cops. I know a lot of good cops. I don't think cops are bad. I think police departments are bad. I think we need to dismantle and rebuild the idea of criminal justice and how we recruit cops. Cops should be guardians of peace and communication. Maybe we don't call them police officers anymore ... We do have to rethink all of that. But I will not stand here and say every cop's a bad cop, by no fucking means would I ever say anything like that.
"That's why I'd never say that every Republican is a bad person. The party needs to be entirely ... whatever. I'm not going to give the Republican party any advice," he laughs. "You know what I'm saying?"
Back to the record - is 'Serpentine Prison' an album he'd like to tour with in a post-Covid world?
"Getting up and doing a National show where 10,000 people can't cry and get drunk and spit in each other's faces and I can't dive into that sea of love ... That's going to be hard," he says. "I can't imagine it.
"But I can imagine doing a socially distant solo tour. But as soon as you can squeeze, fifteen, twenty thousand people into a room or until there's something that makes sense, I can't wait to do it."
He loves a movie reference almost as much as he hates the airport.
"You know that the scene in Matrix 2 with the underground rave? That's me thinking about it, like 'ugh I just want to be back!' But then again, if you want to go do that, you have to go to the airport, get on the plane, fly, get in a car, go to a hotel ... All of that? The backstage, the waiting ... I don't miss at all. But everything else? Screaming, dancing, sweating, crying, the lights, jumping into people, all of that ... I'm a little lost without that.
He reminisces on his last gig pre-Covid - an Idles show, filled with "love, anger, sadness and comedy". While he's lost faith in other areas, live music will always be Berninger's church.
"That is scripture, that is community, there's the clergy, and there are the priests, the artists. So yeah, I miss going to church. But I don't miss preaching as much. Does that make sense?"
Matt Berninger's debut solo album 'Serpentine Prison' is out October 16th, 2020.