Explosive live performances and instrumental ingenuity are just two reasons for Tash Sultana's meteoric rise to world acclaim. Despite having never studied music formally, Sultana has mastered over 12 instruments and counting; the term musical wunderkind would certainly not be an understatement.
This one-person show first reached international audiences through homemade Go-Pro videos. Recent achievements include over 500M streams, an ARIA award for the album 'Flow State', achieving platinum sales, numerous gold certified singles and playing standout sets at Coachella and Lollapalooza.
What is instantly apparent about Tash is a roguish manner, good humour and a tenacious work ethic. Despite reaching international acclaim in recent years, Tash Sultana has been playing since the age of 3 and performing since their early teens.
"I feel like whatever you do has everything to do with the amount of work you have put in. I have been putting in work playing shows from when I was 13. Illegally going into bars and clubs playing music and busking and that kind of sh*t."
Unlike other music virtuoso's we are unlikely to see the Australian-born artist trade in bush life for the big metropolis. Clearly a connection with nature and the natural world is a necessity for their wellbeing and creativity.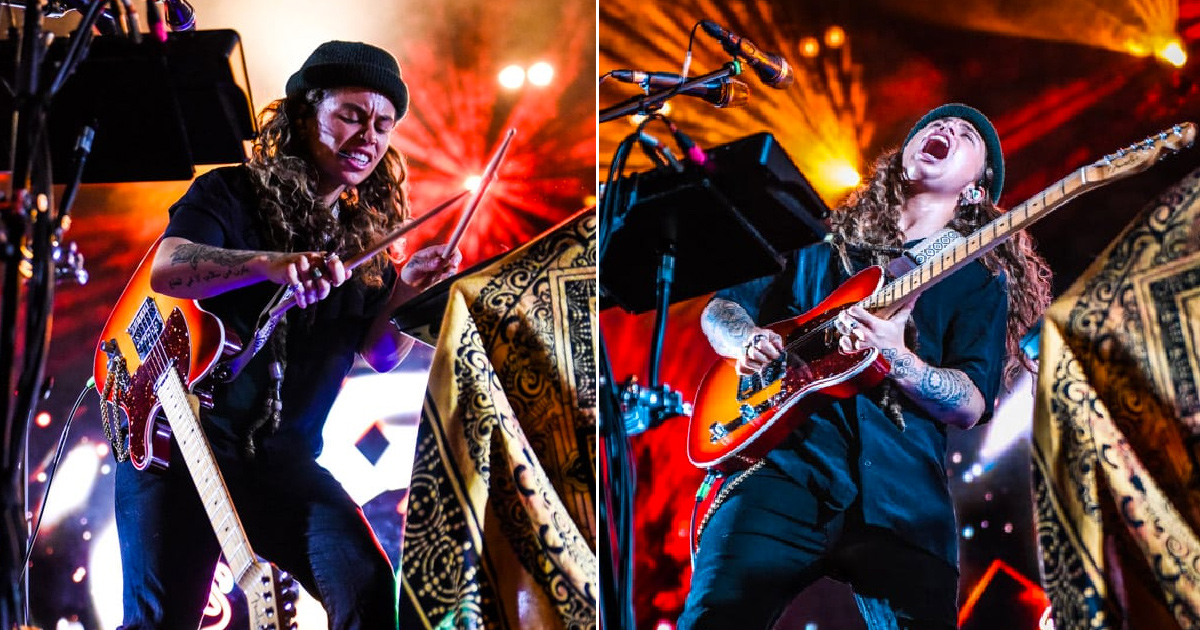 "I live out in the bush. I don't like to live in a city. I can't be in a city for too long because I just get overwhelmed with the amount people that are in it and I don't understand fast-paced lifestyles like that. I don't understand life amongst pavements and high-rise buildings and loud noises. That doesn't make sense to me."
Impressively humble, Tash is bemused as to why anyone would fib to try get backstage at any of their gigs- which, as it turns out, is a common occurrence. Endless touring of the album 'Flow State' is even more implausible.
"I can only do about 5 weeks out on the road and then I have to go home. I hand over all my social media to my management and I reconnect with real life because its two lives when you are an artist. All I do when I go home is surf, play music, ride my motorbike, play with my dog, spend time with my family, my girlfriend and friends. Just nice and simple."
Some may associate Sultana with looping abilities, however playing acoustically is where the heart lies.
"I like everything that I write acoustically because that's my roots, writing music like that. The looping thing has been a really good showcase of 'hey I can put all these things together and make a show out of it', but I really love to play acoustically."
Mastering over 12 instruments may be enough for most musicians. However, Tash has developed a penchant for some of our Irish instruments and expresses an enthused appreciation for traditional Irish music.
"I have someone organising a low whistle and a D whistle - they are going to come to the Cork show beforehand to teach me some stuff. I really want a Celtic harp - you can get the little mini handheld Celtic harps. I really like traditional Irish music. As soon as those f**king flutes come in you lose your sh*t! You know when you hear it, it's very clearly Irish and I just like that."
"My manager played me a group called Hudson Taylor and this is where I heard the D whistle . I was like what the f*ck is that. I think it's sick."
Having played previously in Vicar St, and set to play Cork and Dublin this week, Tash clearly has a humorous affection for Irish audiences.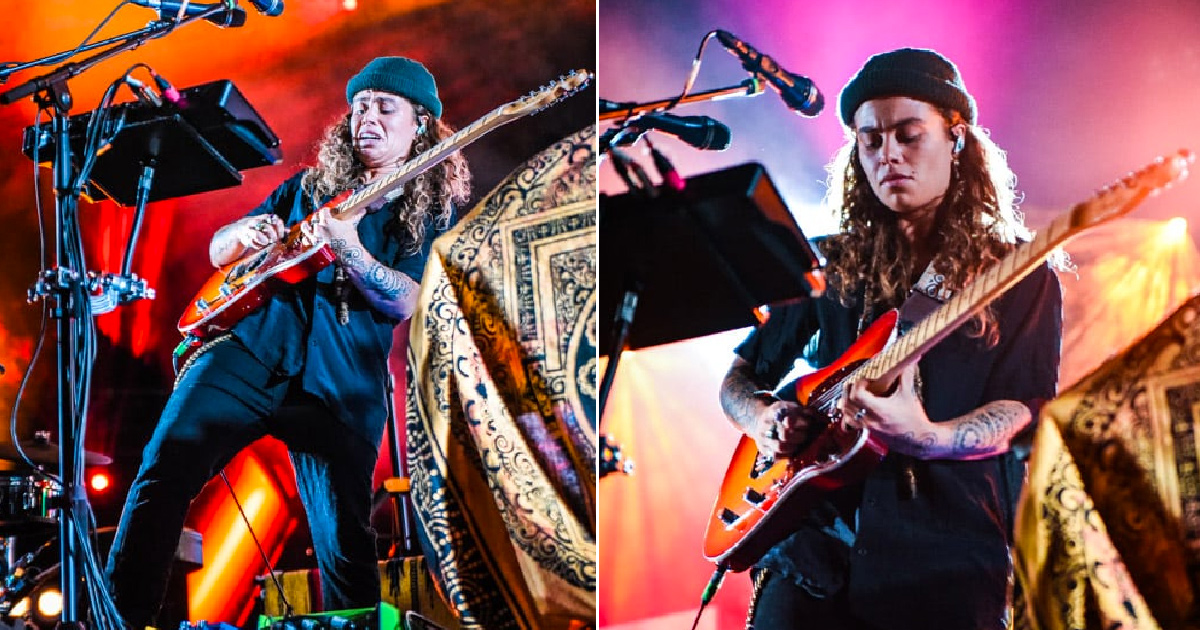 " I think they are fucking nuts; Irish people are nuts. They love a chant and to clap and all that!"
Tash speaks with passion about the Lonely Lands Agency that they have set up to bring other Australian artists to the world stage. The essence of this noble project is to make the music industry more community-based than corporate.
"This agency is about getting great Australian acts at festivals and on the same bill for the night. I will take a lot of residents out with me on the road as well, because people in my past have given me a leg up, letting me support them when I was up and coming. I think that it's all fun and games getting to the top, but one day you might need a hand up and if you are nice to people along the way… It's just about community."
We can expect collaborations with other artists on upcoming ventures although Tash is not forthcoming with any specific names.
Whatever the future holds, we could well hear Tash Sultana piping on the low whistle yet.