Myles O'Reilly is a gifted storyteller, renowned for his sincere and honest style of filmmaking and emphatic nature, but the well-respected filmmaker almost turned his back on music in 2009. Before he set up shop behind the lens, Myles was fronting the pop-folk band Juno Falls, but the group were struggling to realise their ambitions.
"I was living under the table, wondering how I was gonna eat. I would have to go begging to my parents for money, my wife would have to go begging to her parents for money. I kept wondering 'Why can't I make any fucking money in the music industry in Ireland'?''
It's a frustration that's unfortunately all too common for our home-grown musicians. They pour their heart and soul into their music, they're talented, they know they have a good thing going, but when it comes to the point where they can't afford to eat, alternatives need to be considered. O'Reilly was no different. He sold his guitars and met with a FAS councillor to examine more practical career options far removed from music; thankfully, she refused to entertain such notions.
"The music industry was all I knew, but I'd studied film in college so she suggested that I just go out and film other musicians. 'You don't need a course, just go out and fucking do it,' she said."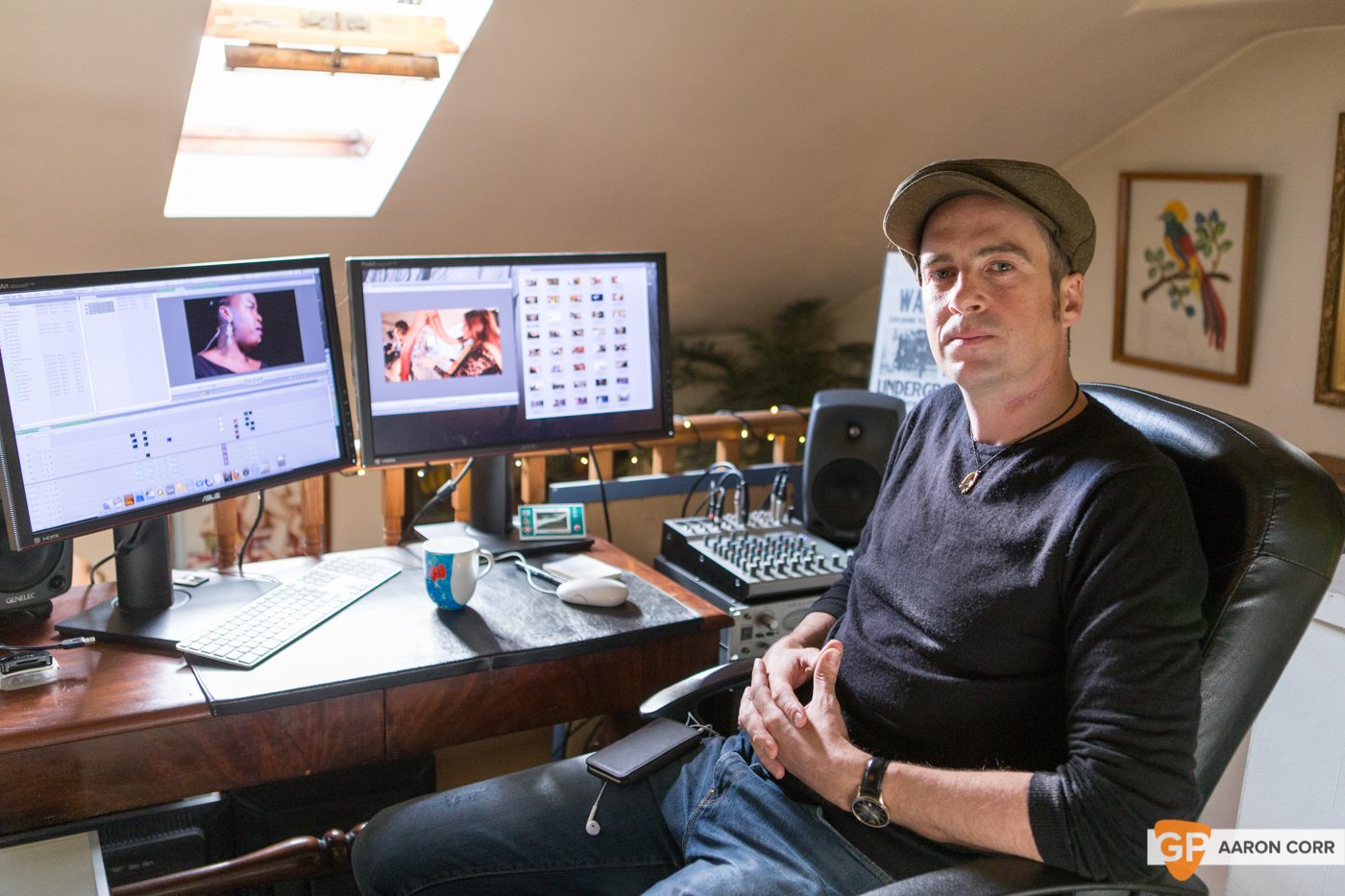 O'Reilly chanced his arm by filming live performances, uploading them to his YouTube channel and emailing artists to see if they liked what they saw - a beautifully simple marketing strategy that paid off. He started working with Kíla and before long amassed an impressive collection of work with Ireland's finest musicians.
His background in music gave him the unique ability to focus on the artists at the right time, capturing moments that could be lost to most of his peers. "Movement was a big thing to me. If a piano player was nodding his head, rather than just film his fingers, I would film his head bobbing in and out of the shot. Suddenly it would create a strobe effect where the viewer was lured into listening more than just watching. If you're watching fingers, you just watch the notes but if you're watching a head move you're actively listening more through observation - [that focus] really took off and other artists were keen to have that stamp on their videos and live performances".
In a world jaded by Photoshop, Instagram filters and over-the-top production values, O'Reilly keeps it straightforward with his trusty Canon 600D and a commitment to providing an honest and real experience for his audience. He understands the beauty of imperfections, that it's those moments in which everything becomes more believable. He pulls the viewers into his videos, allowing them to feel like they're right there in the room with the musician. It's seductive in its simplicity but is only achieved through his masterful artistic attention.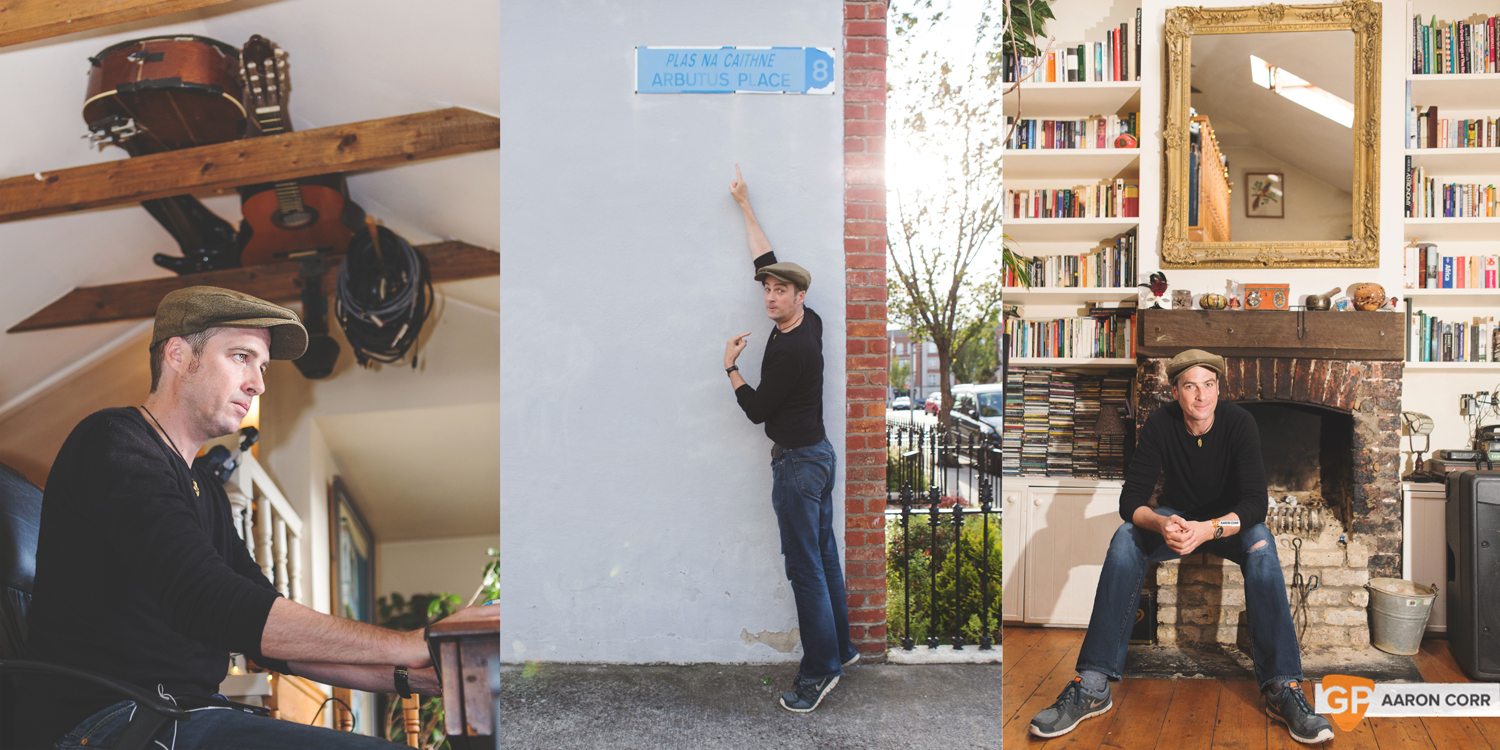 Those real and wonderful emotions are scattered throughout his recent documentary 'The Sound of a Country', where he accompanies Martin Hayes and Dennis Cahill on tour through India. "I was there to document the energy they put out and the energy of the Indian people. You know, how the music, character, personality and atmosphere of India would react to their music and what would happen in that tiny little space in the middle where the two things meet? I wanted to capture that energy and I think I really got that. I hope people feel it."
It's travelling the world, experiencing different cultures and examining how the musician interacts with the space outside the studio walls that fascinates O'Reilly the most. "Rónán Ó Snodaigh, he plays bodhran like a king and I want to bring him to Bali where everyone bangs instruments - he'd be a remarkable person to bring there. In Cambodia, they have this ancient one-string instrument and there's only one guy who survived the genocide who knows how to play it. He's in his 80's and he's the master. I want to bring Caoimhín Ó Raghallaigh, one of Ireland's best string players, to meet him and see what happens between them."
For a man who cheated death this year, it's only right that he keeps his dreams in sight. A throat infection that he picked up at last year's Electric Picnic turned into something far more serious when he tried to fend it off with several types of antibiotics while travelling through India. When he returned home, his immune system completely gave up. The bacteria in his body started multiplying and he was admitted to hospital on Christmas Day, his head swollen to twice its normal size and the skin struggling to contain it. He was operated on twice as the fluid travelled dangerously close to his brain and was told that he may not survive.
"Luckily I came through it - suddenly coming out of the coma I'm aware that some of the things I saw were incredible. I've taken mushrooms once in a while and it's an extraordinary experience but nothing compares to what I saw when I was in that coma - hearing full-blown songs, I was talking to people . . . so many stories and adventures. It was like Alice in Wonderland. I'm aware that a lot of it was down to the chemicals, but there were some profoundly beautiful moments where I met relatives who had passed away and who consoled me."
He was eager to work as soon as he was discharged from hospital and lined up a number of projects - some were necessary to pay the bills, but he plans to focus on some passion projects. Working with bigger names keeps the wolf from the door, and the money coming from that allows him to focus on passion projects; shining the light on smaller artists who need and deserve recognition.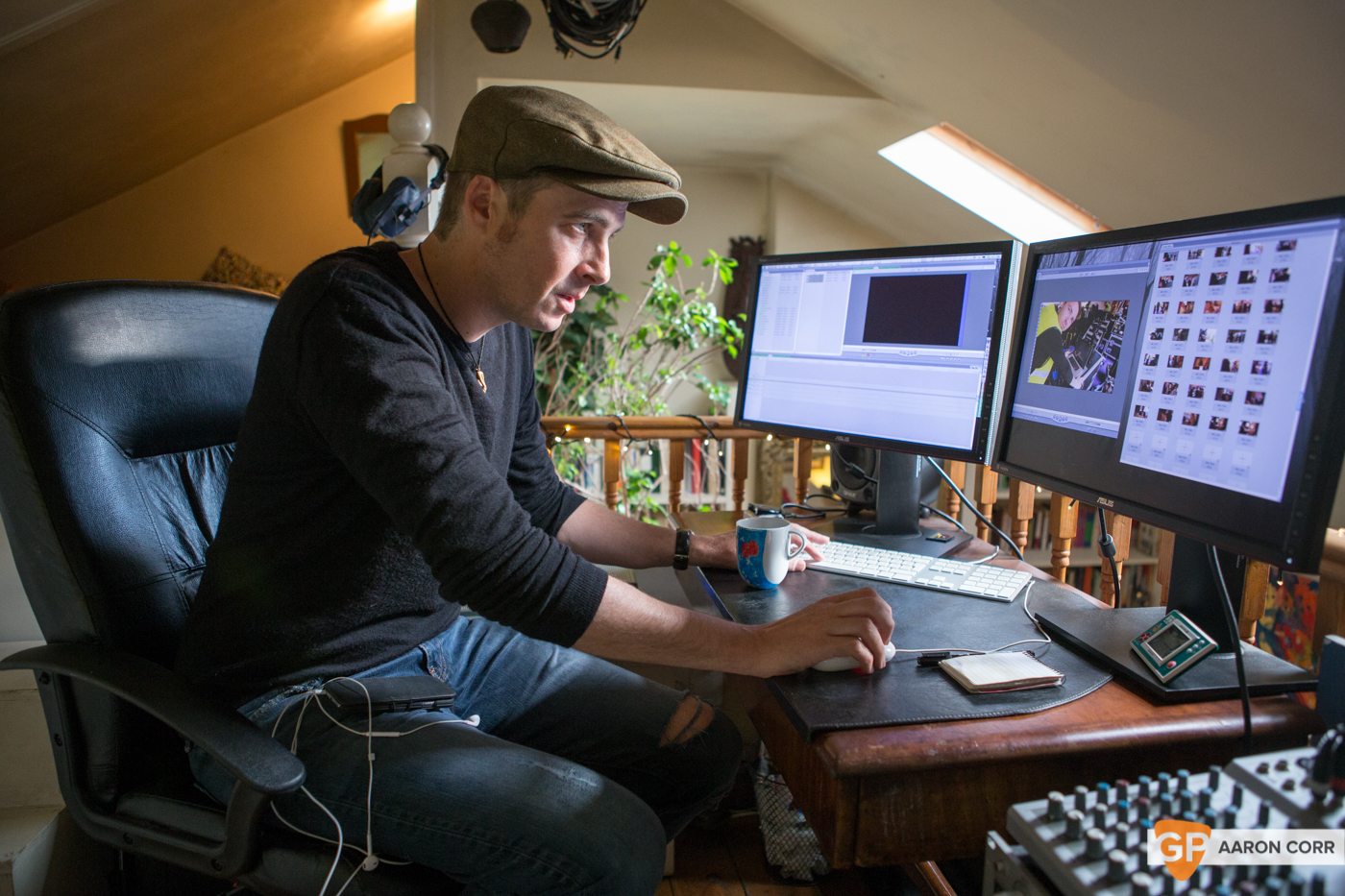 He's kept pretty busy, but there have been periods of time - from two weeks to up to three months - where no jobs have been coming in, but that's when he sets himself time to seek out those smaller artists. Those projects aren't money-makers, but they provide a bigger sense of fulfilment that resonates with any true music fan.
At present, the last project he has lined up is with Lisa Hannigan and Aaron Dessner in Lismore Castle this September. "That will be really interesting but that's the last thing in my calendar, it's a little bit daunting. I really hope someone gets in contact with me afterwards. I'm pretty confident that they will."
He isn't driven by commercial success and chooses to live in a world void of sponsorship and royalties.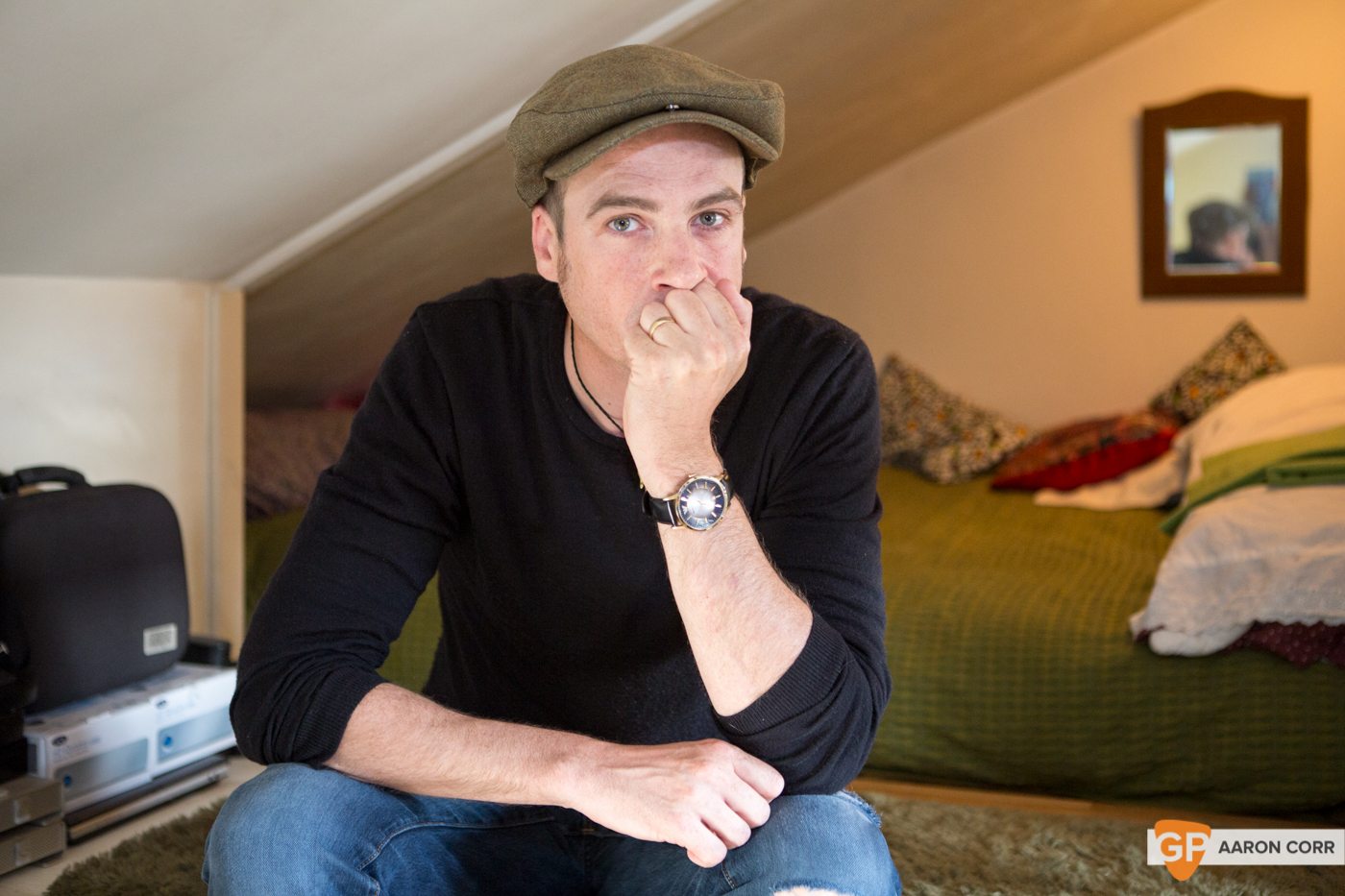 "I'm past the point where I can work with someone else. I'm not this team member anymore. I'm an orphan. I had a career that fell apart; I had to deal with it on my own. I had no one else to help me. I'm not someone who can step into a team role now and order a film crew around and give a producer money to tell me what to do. Part of me wishes that down the line I could have kids and a bigger house but I don't worry about how that's going to happen now. I'm just happy being absolutely free".