Sorcha Richardson is at an exciting crossroads in her musical career. Her relocation to Brooklyn has allowed her sound to develop beyond boozy bedroom sounds.
"I always make demos at home, and then I got and finish them off in a studio when I want them to sound a little less bedroom-y."
The change in sonic dynamic comes down to Sorcha's own ill feelings within earlier releases. Her song Petrol Station - a synthy folk romp that blew up on Soundcloud - was parked, despite its critical success.
"I had a full EP made with Petrol Station, and Petrol Station was the first song from that EP. I was very close to releasing it, and then when push came to shove, I wasn't that excited for people to hear it, which is a bit of a red flag.
"I put that on hold and completely changed the way I was writing. I usually always write with a acoustic guitar and a piano, but I took my friend's bass guitar, brought it home, and started writing stuff around really simple basslines - Walk Away was the first song to come of that."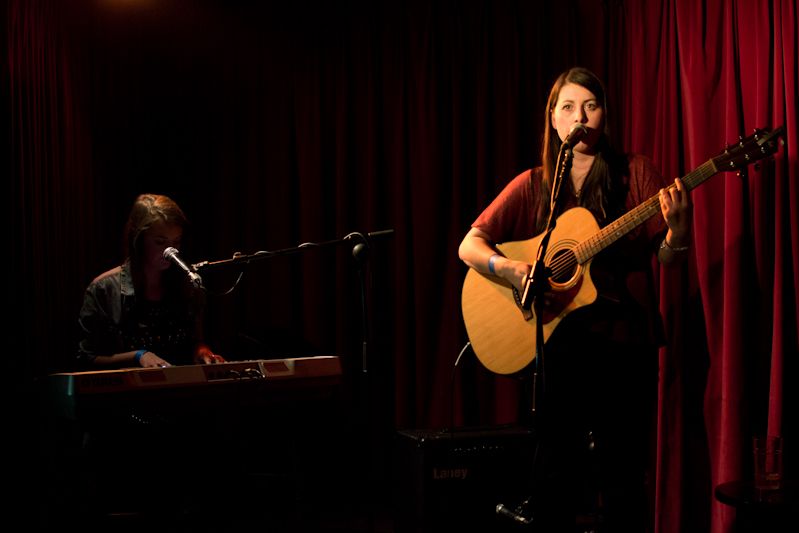 Her move has allowed her to work with producers such as Sacred Animals and Baile who she worked with totally remotely on Petrol Station. It also gave her the insight she needed to know how to write more directly, as she did with Walkaway.
"Petrol Station was a super easy song to make - we made hardly any changes from the first draft," she says, "I still love that song - it was the others within that EP that I was less excited about."
Walkaway borrows heavily from darker rock influences, posing the question - was the stylistic U-turn deliberate given her growing disassociation with her previous material?
"It was a definitely a decision I made consciously. I play a tonne of instrumetns, but just because you play an instrument doesn't mean that instrument has to define your sound."
Lyrically, Sorcha notes another change in her writing style, opting for more stripped back lyricism. She writes from experiences in which she feels she hasn't been able to express herself fully.
"For anyone who even knows me a little, it will be very obvious who each song is about", she laughs, "I used to be waaaay more cryptic because I felt awkward about ... But now, I don't care."
As a young person living The American Dream, it's safe to say that Sorcha's close circle of friends have played a huge part in her growth as an artist. This is something she welcomes whole-heartedly.
"They love it. A lot of the time I'll write a song in 20 minutes about a funny night we had and send it over to them. Nine times out of ten they think its really cool, but there are definitely ones coming out later in the year that I have to give people a heads up."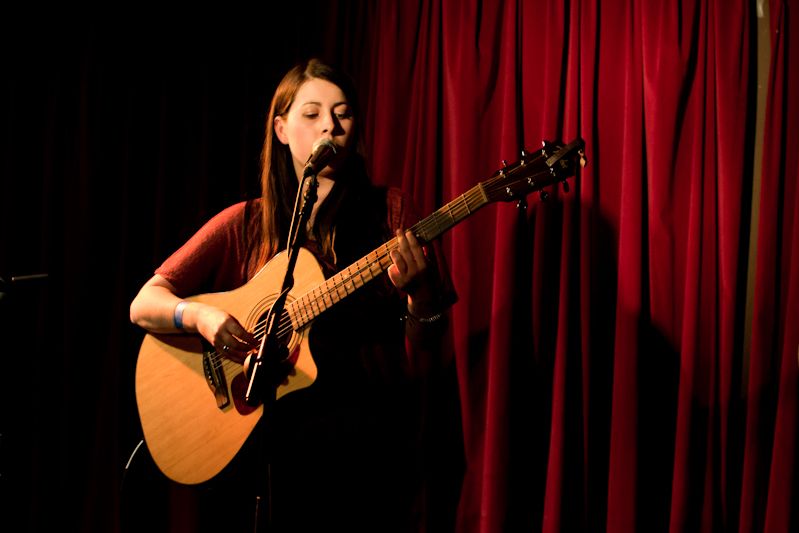 Ultimately, they are her biggest support system - she recalls getting lots of screenshots from friends when her music was featured on Spotify's eponymous New Music Friday playlist.
The American media is also starting to pick up on her, with recent features in Nylon Magazine and The 405.
Continuing her string of single releases, Lost - released earlier this month - was inspired by a friend's recent heartbreak. It's refreshingly honest, sincere and uplifting. She plans on releasing tracks roughly every three weeks for six months.
"They'll probably be more of a traditional release next year, but I just had this string of songs that I wanted to sit with people first", she says, "There's just so much white noise out there now and with EPs the cycle is so much shorter so it's easier than ever for stuff to get lost."
With the way we digest music continuing to change, Sorcha feels conflicted when it comes to how streaming music affects the industry.
"I've had so many people reach out to me say that they found my music through Spotify and then in turn people will come to a show", she says, "Spotify do a lot to support smaller artists. In that sense, I think its really great.
"I think the whole industry is in flux at the moment - the pay checks that used to come in just aren't anymore, and people are trying to figure out where to get them from now."
Booking flights to go over ans see Sorcha right this second? Not so fast - she promises she'll be over "definitely in the first half of next year, if not the latter half of this year."
"I don't want to say anything though in case it doesn't happen!"
Sorcha Richardson's new single, Lost, is out now.