Irish/Scottish songwriting team Siights, comprised of Mia Fitz and Toni Etherson, have been quietly writing songs for established artists and co-writing with hit-makers such as Emi Dragoi (G-Eazy, Meghan Trainor, Lennon Stella) and Mark McCabe.
The pair met in LA and quickly developed an internal chemistry as a songwriting team that they believed would serve as the perfect vehicle for their own ambitions as artists as well as songwriters. To date, the duo have built up a modest 3 million and counting streams, whilst they have been slowly establishing themselves as artists in their own right.
The release of their eponymous debut EP is the next step in this process, which they hope will establish Siights as a reputable entity. As we discover from talking to Mia Fitz and Toni Etherson, EP 2 is already written and they are tentatively gathering material together for their debut album.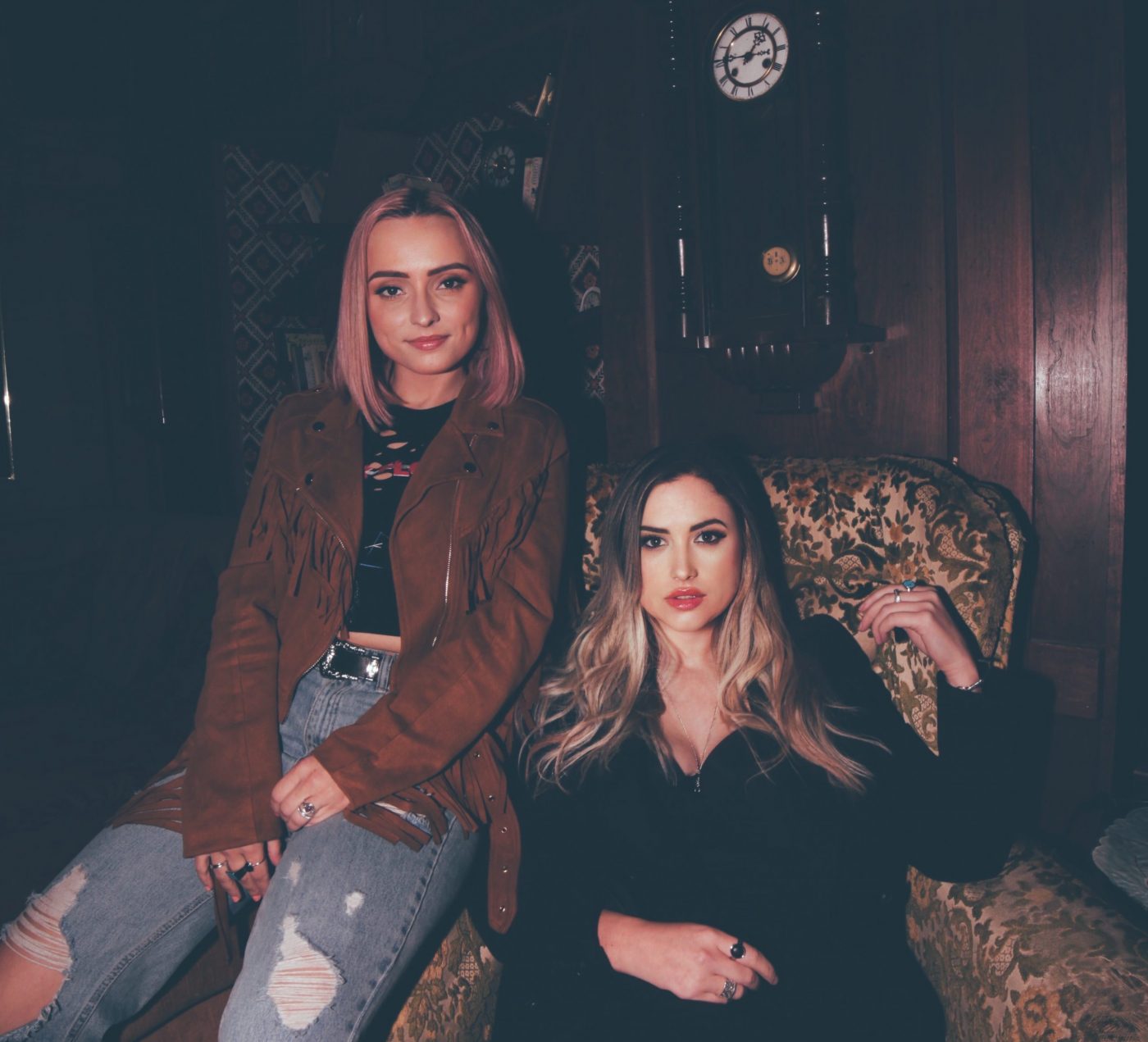 You have both written for other artists. How hard is it to hand over potential hits to other people when you are trying to make it as SIIGHTS?
The beauty of writing for others and having an artist project is that with SIIGHTS, we have a very clear vision. We tend to write from the heart about personal experience and it's very much an extension of us, whereas when we're writing for other artists it gives us a wider scope to be creative, both style wise and lyrically. It can sometimes be a different process when you're writing for another artist as you are often absorbing their vision and helping them bring that to life. Both that and collaborations give us the opportunity to branch into new genres and lyrical context that we might never do for a 'SIIGHTS' record, which we love.
We do have a few songs we've written for other artists which we absolutely love, but we're so happy to see them placed with other artists as they might not be the right fit for a SIIGHTS release, so in that instance it's really fulfilling to see something you wrote brought to life by someone else.
Has this led to any tough decisions? What advice would you give to anybody thinking about writing for others as a career?
There have been instances where someone has heard one of our songs before it's been released and wanted it (this actually happened with some of the songs on our EP) but in that instance we decided to stick with our gut and keep the songs for SIIGHTS. Those decisions can be tough alright. I guess we tend to lean on our gut feeling, sometimes it's all you've got to go by.
Our advice would be to try and write all the time, write a song every day. You need to get used to not just writing when you feel like it, or when you're emotionally motivated. Get in as many sessions as possible.
You could easily bring in an assortment of famous friends to appear on SIIGHTS material. Why have you not gone down that road?
We've done some really enjoyable collaborations but I think for our first EP we wanted it to be an intro to us and our sound, but now that we're heading towards EP2 we can assure you we have some really interesting collaborations coming. In fact we might have a very special one coming very soon!
You're currently signed to Lab Records in the UK. Who are your favourite acts on the label? And have you guys been writing song with/for any of them?
We really like the artists LAB work with, they're a really cool label. For Christmas they sent us some Vinyl from artists they've worked with - one was the Dan Owen song, Made To Love You, which we really liked.
We haven't specifically written for anyone on the LAB roster yet, although we did give an instrumental production Mia was working on to a male artist on Lab.
As Mia's also a producer, we sometimes work that way - and he wrote a great topline on it.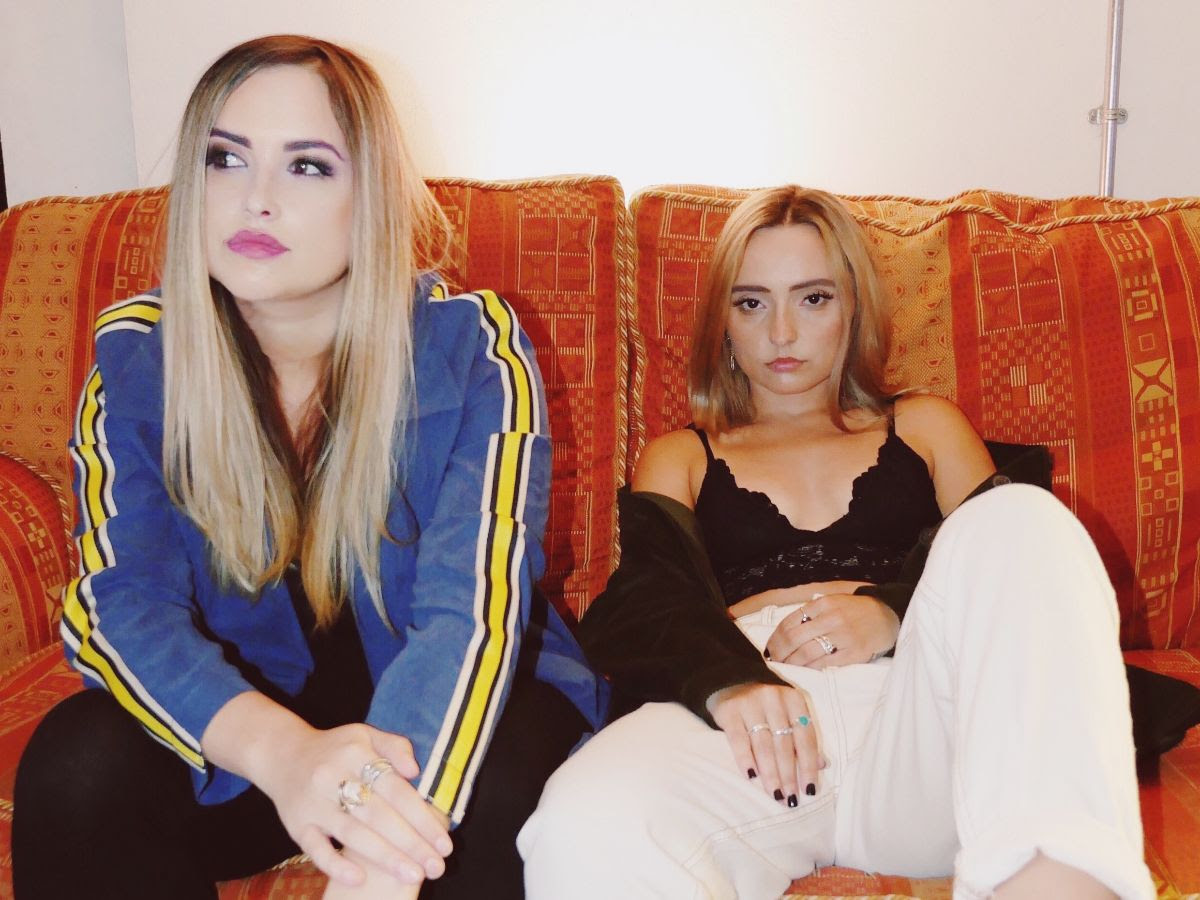 You guys have been releasing music since 2017. Why has is taken so long for you to release an EP?
As we started out writing songs together first, the last couple years have been a journey in themselves. I think that's been reflected in the music we've made, but also the sound we've developed into has taken a little time to get to where we're really happy. A debut EP is a one time thing, you can't redo it and so we wanted to make sure we were 100% happy with it. Throughout the last few years we've released a couple of singles and collaborated with some really cool artists, which I guess have been the building blocks to us getting to this point. An EP can often take a chunk of time to create in order to get it to a place that you're really happy with, and we like to be as consistent as we can with releases and try to release something every couple of months.
How do you decide who is going to sing lead on each track?
We find it happens very naturally, we love singing together and we also sing together in harmony in all our tracks.
Is the next goal for SIIGHTS an album? If so, are you planning to produce a collection of entirely new material or will it be a mix of new and old songs?
We do see ourselves as album artists, and that's definitely where we see ourselves headed, although we think we'll release one more EP before that point and yes, it will be all brand new music. We've actually started working on it already.
We hear you've been spending some time in Iceland recently. What have you been up to?
We were indeed. We started producing EP2 in Iceland last month, it was so amazing to be able to create music in such a beautiful setting and we hope to get over to Iceland again to play some shows when all this COV19 situation calms down.
How do you cope with being away from Dublin and Glasgow for extended periods?
To be honest we find travelling is really important for us as creatives, it's something we find helps keep our heads clear and in our most creative mindsets also. We try and get home to our home towns as much as possible too as Dublin and Glasgow are so important to us both and we love seeing our family and friends. We end up splitting our time between a few different places depending on what we're working on at the time which always keeps things interesting.
We are lucky to be able to create music with just the laptop and a few extra bits of equipment/instruments etc. so we can set up a studio environment pretty much anywhere we go really easily.
Are there any benefits to being in a band with two hometowns?
I guess the real benefit is that Ireland and Scotland are known for outstanding home-grown artists and are two countries who massively support their homegrown creatives,. We've been very lucky to have incredible support at both ends and it really has just made us proud to be Irish and Scottish to see the way both countries really champion their own.
Have you been working on new material during the apocalypse?
Ha! We have indeed! Now that EP1 is out in the world we can confirm we're very much mid-way through making the follow-up along with some really exciting collaborations, one of which is with a very talented Irish artist...can't wait to share more info on that.