Sarah-Beth is a 23-year-old singer-songwriter based in Cork, Ireland. She formed an alternative pop band called Luunah with her peers - Paul Brennan (drums), Lee Kennedy (bass), Emily Naughton (synth) and James Gormley (guitar) in music college. Their 10-track debut album will be released this Halloween.
Sarah-Beth's lyrics derive from personal experience, relationships and societal observations. Words are placed at the heart of every song with her aim being to convey gripping stories and paint vibrant pictures in the mind of the listener.
Sarah-Beth is also currently studying for a Master's degree in Music at the Cork School of Music and working on her second solo EP Take Me Dancing which is set to be released in early 2021.
We Sent Shane J. Horan to for a socially distant photo shoot with Sarah Beth and while he was there he got the lowdown on the tracks that are keeping her sane in these crazy days.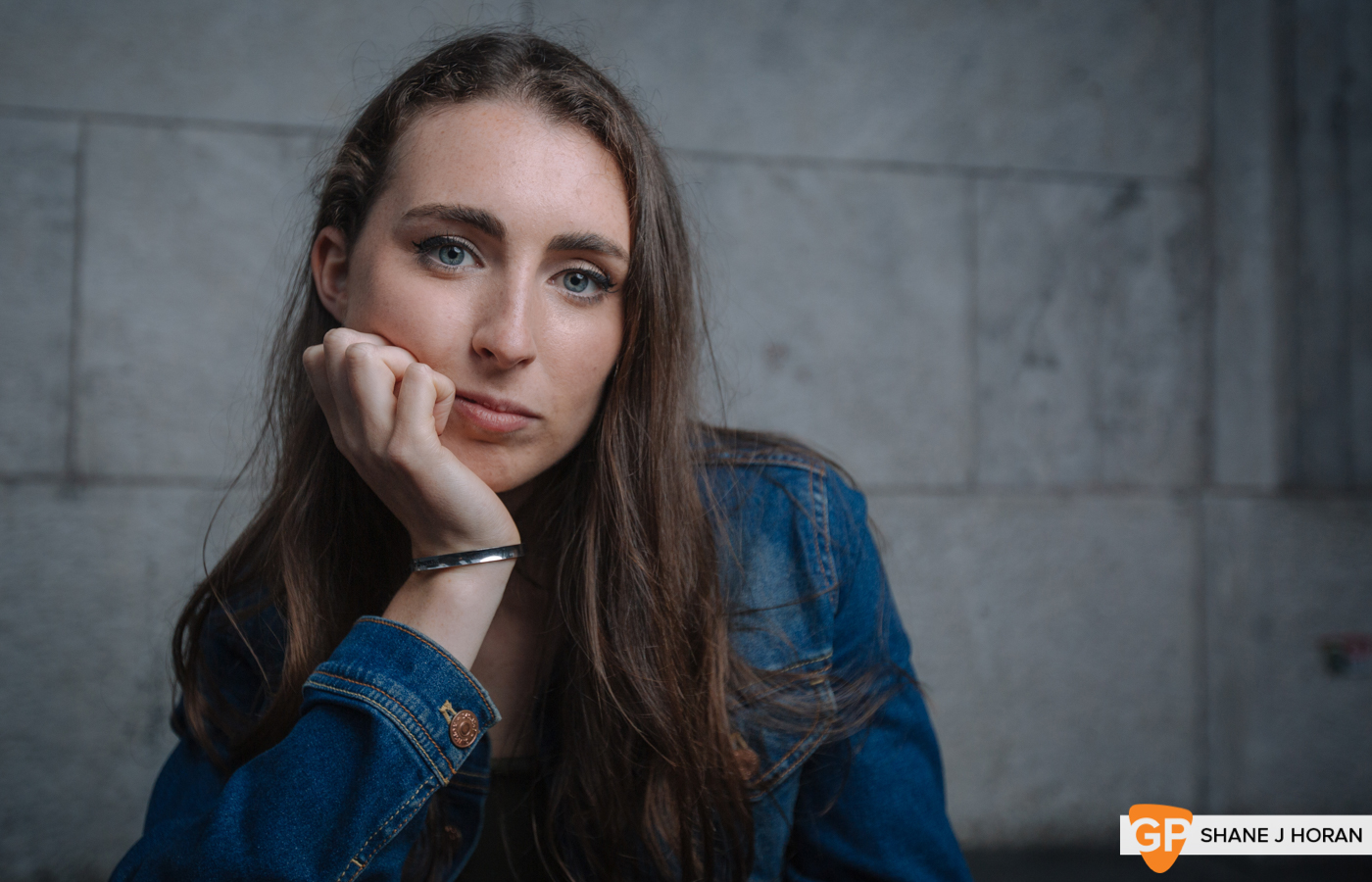 Biig Piig - Don't Turn Around
It was definitely a case of 'love at first listen' with Biig Piig - this girl has found a place for old school hip hop in a modern world. Her lastest single Don't Turn Around is well worth a listen.
Happyalone. - Silk
These guys are really pushing futuristic boundaries and very well represent the alternative Irish music scene at this point in time. This one takes me on an emotional, internal, electronic journey.
Lenii - Mood Swings
Lenii is an up and coming artist with a real flair for hooks, catchy melodies and evocative words. I think she synopsizes the female psyche extremely well in her new song Mood Swings - packaging the delicate subject so well in colourful pop production.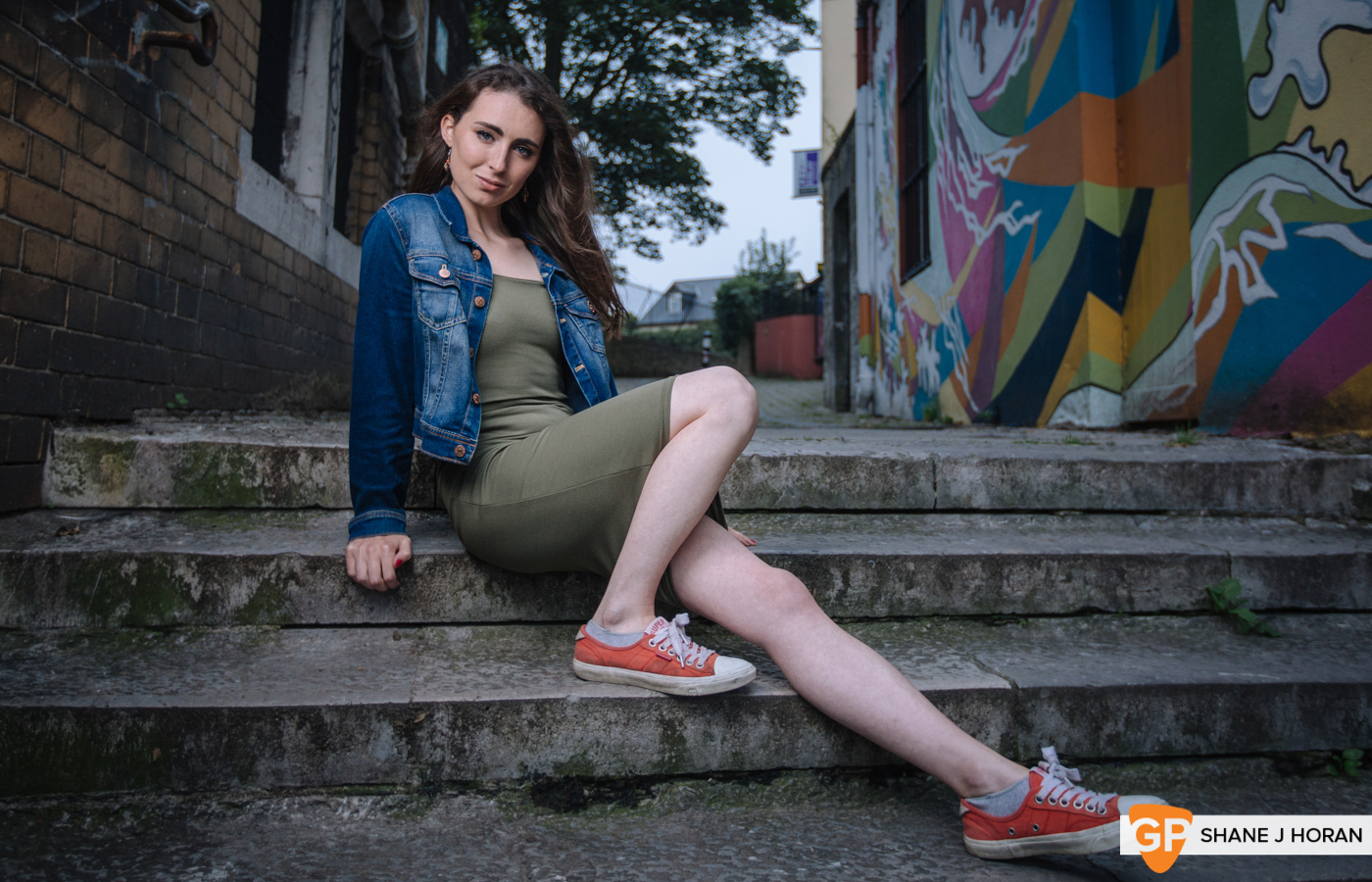 JAR JAR JR - Sing Soprano
I've had jar jar jr crooning through my laptop speakers since I was in secondary school. His music makes me think everything is ok. Life is OK. Don't take yourself too seriously.
Paddy Dennehy - Painting of a New Country
As a lover of lyrics, I've always been drawn to artists who have the ability to tell a story, paint a picture and offer wisdom through emotion alone. Paddy Dennehy does just this - a truly talented songsmith. Painting of a New County is an obvious choice from his new album Little Light but there's many gems in there to be uncovered including Snow Song.
Rowan - Before (Live from Attica)
Rowan are a very talented Cork based band that are finally getting the recognition they deserve. There is heart and soul poured into every lyric while their instrumentation responds with the exact care and treatment needed in every line. Before is a personal favourite.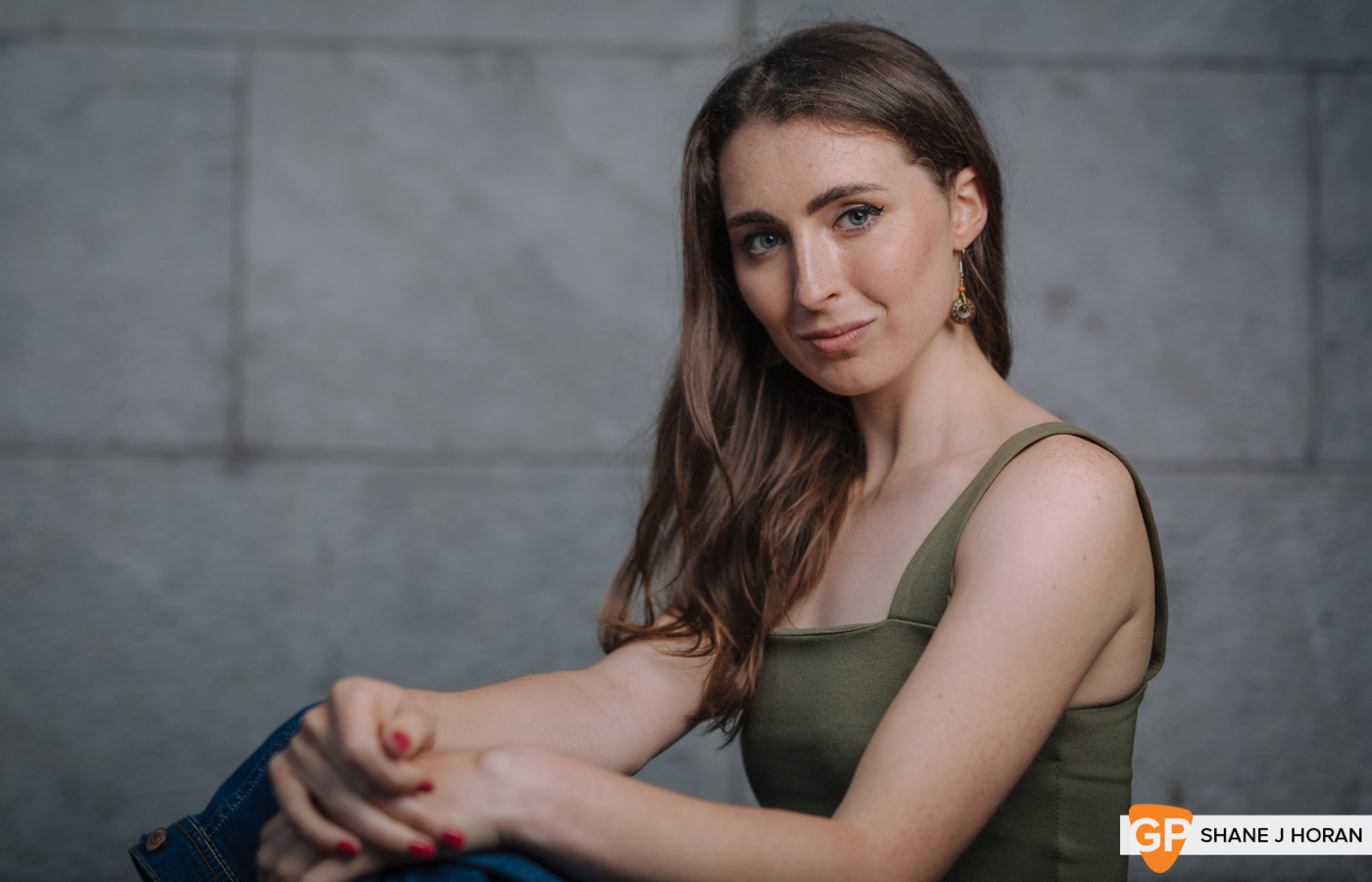 Colin Andrew - Loving You in Vain
I first heard Colin Andrew perform about a year and a half ago in a hotel room in Armagh at some stupid hour. It was only a rehearsal for a TV performance the following day but I was blown away by his passion and ability to make a guitar come to life. Loving you in Vain is his latest single - I'd highly recommend you check him out!
Blakkheart - Moonlight (ft. Darce)
Eimear O'Sullivan aka Blakkheart has consistently been putting out the prettiest beats! She also has an amazing voice so I love when I hear some vocals on her tracks such as Moonlight ft. Darce.
Chrome Yellow - 2.0
I'm a big fan of this Waterford band. They blend retro and modern sounds incredibly well - the result is a timeless style that wouldn't sound out of place in any era. Generational Chameleons really! Chrome Yellow conveys everyday life in a colourful way that is both nostalgic and abstract. I look forward to seeing this band live post Covid.
Listen to Luunah's new single Just Give Enough below.
And why not check out some of Sarah Beth's solo material too.
And finally check out our photos hoot with Sarah-Beth in full below.