One of the most impressive trends in Irish music in recent times has been artists ability to reinvent themselves, jumping smoothly from success in one genre to another with ease.
One such artist is Mark O'Brien, who has transposed himself from the post rock world with Enemies to the dance world under the moniker of Royal Yellow - his eye for intricate detail excelling in his new role as an electronic producer.
Royal Yellow's three releases to date have showcased O'Brien's musicianship and creative versatility in equal measure: from the jazz infused strains of his debut Hazeldene - which features on the soundtrack of Lenny Abrahamson's adaptation of Sally Rooney's "Normal People" - to his latest release May The First, which features a pitch-shifted vocal sample from Lisa Hannigan, O'Brien has displayed a knack for joining disparate elements in a fresh manner.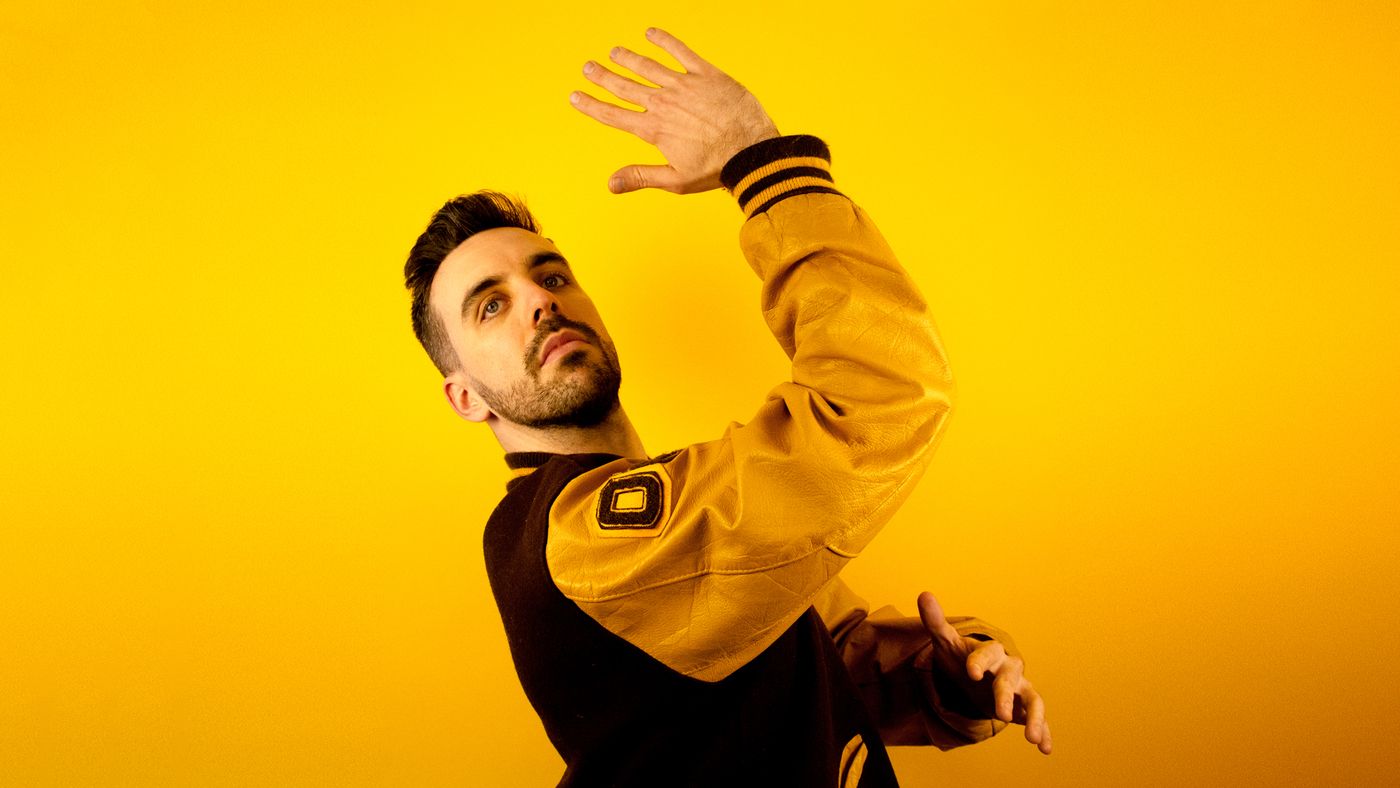 Musically, Royal Yellow is far removed from Enemies. Had you always been working on material with a view to a solo career?
"Definitely not. When I was in Enemies that was pretty much the sole focus, for almost 10 years. Everything we created pretty much went straight into the band. It wasn't until a couple of months after our last show that I just opened up my laptop and started sketching out ideas that were just for me."
How long did it take you to adjust from being in a band to being a solo artist? What was the most surprising aspect for you? 
"I suppose initially the most refreshing thing was just being able to try absolutely any idea, no matter how dumb it sounded, and to be able to have the freedom to explore and indulge it without feeling like I might be wasting someone else's time. The label of "solo" project has always felt kind of jarring to me though, because at every stage of this process I'm constantly collaborating with people. I'd go insane if this was always just me."
You have been working with producers such as Bantum and SENU on tracks. Despite going solo is the collaborative aspect of creating music as important as ever to you?
"Absolutely. For me there's just never a reason not to collaborate. The things that I create can only ever surprise or amuse me so much, but there's this magic that happens when you drop your preciousness and just go with what happens with other people. It doesn't always work, but when it does — when you're surprising each other with your respective ideas — it's the best feeling in the world."
The backing vocals on Hazeldene are very reminiscent of Damon Albarn. Was he an influence on the track, if not who was?
"I'm not sure he was a conscious influence on that particular track, but I guess "spiritually" he's a big influence on the project. He has this amazing openness to so much music, and to the idea of collaboration. He releases so much because he's just not precious, and I love that. Even when I don't dig certain songs. It's all about process — he's addicted to being in the studio.
In terms of influences on Hazeldene you've got DJ Shadow, The Avalanches, J Dilla… any of those dudes who've used sampling in a really inventive and unexpected way. I fuck with my voice a lot too, because I can't actually play a lot of instruments."
May The First contains a detuned sample taken from Lisa Hannigan's Pistachio. What inspired this idea and were you surprised by her reaction?
"So May The First was the first thing I ever wrote when I came back to writing after Enemies. It was the 1st May 2017 and I basically had the skeleton of the song sketched out in a day, but it was missing a hook that could tie all of the sections together. I think I spent a couple of weeks messing around with my own vocal but just couldn't land on anything that felt right, so I decided to just seek out a sample that I could use as a placeholder while I figured out my own vocal.
I think as soon as Lisa's voice was on there I knew that it had to be that way. Naturally I was floored when she gave her blessing to the sample — I've been listening to her voice since I was like 13. She's got such an iconic, hauntingly beautiful voice. It felt almost sacrilegious to pitch it down to such a low register, but I think it works."
We wish more Irish artists would sample/collaborate with other Irish artists. Who else would you like to work with?
"I feel like this is probably a good moment to acknowledge the crew that I'm currently recording with. Dylan Lynch (of Soda Blonde), Ryan Hargadon (of Anna Mieke), Neil Dexter (of Spies). I've also been working with James Eager (Jeag) and David Anthony (Otherkin) as co-producers. They're a legitimate dream team and I'm lucky to have them.
Some of my favourite Irish artists right now are Æ MAK, Junior Brother, Lankum, Rachael Lavelle, Villagers… I'd like to make a big musical soup with all of them."
With such a wide array of influences and musical elements contained within each track. How has the process of transferring the songs from the studio to a live setting been?
"It's barely happened yet. I think I've played five gigs in the history of this project so far. Each one is a huge learning curve because it's so far from the punk/post-rock worlds that I grew up in. I like that challenge though. I'm striving towards two versions of a live show: a jazzier full-band version, and a solo late-night electronic version."
When can we expect to see a Royal Yellow album?
"As soon as I learn to fully embrace those Albarn principles of working rapidly and intuitively without over-thinking. A man can dream..."