"The Beast from the East" caused havoc with the gig-going calendar recently with everything from Everything Everything to The Stranglers being cancelled due to snowmageddon.
One such victim was the monthly GlasDrum gig in Drumcondra featuring Plec Picks 2018 artist Ailbhe Reddy and Northern Irish synth popster ROE, which has thankfully been rescheduled for later this month (See details at the bottom of the page).
We caught up with ROE aka Roisin Donald around International Women's Day to talk about everything from her career to Brexit to the Repeal movement.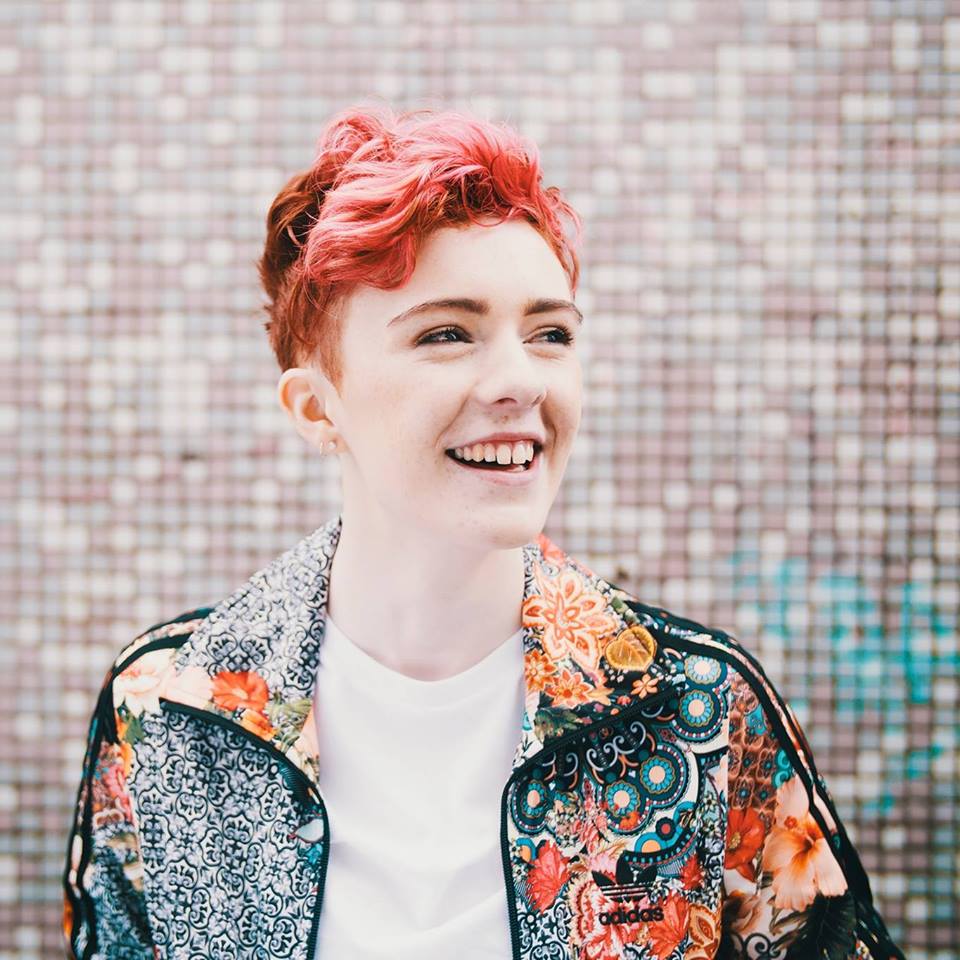 "I think they are, slowly but surely," she says in a dainty Derry drawl when we ask if she thinks things are getting better for women in music. "It's still male dominated when you look at things like festival line-ups, but it's changing, you see a lot more women getting involved. it's super cool to see, even in local terms. There's a lot of bands up here that that have a lot of female influences and females in them and it's great to see that it's is improving, but there's still a way to go."
Roe is clearly a socially conscious character; it would take little more than a scant listen to her music to establish that despite her age she is already taking her song writing beyond basic themes and structures. It is little surprise then that she looks down south with a mix of pride and envy at the political engagement of young people in society that has brought about marriage equality and the upcoming referendum on the 8th Amendment.
"It's frustrating, because we obviously don't get to vote up here, but that doesn't mean we don't get to have an opinion on it," she says before establishing her position on the issue. "I think it should go through down south and if it does then that's another wee step towards having the same legislation up here in Northern Ireland. It's mental that it hasn't gone through already and that people are still having a debate about it. It is frustrating that we can't do a lot up here..."
Roe and Northern Ireland may well have to be patient to resolve these issues despite them already being the norm in the rest of the UK and the ROI. Let's hope that their patience is not wasted like the thinking in Roe's new single, Wasted.Patient.Thinking, which has amassed circa 45,000 plays on Spotify (at the time of writing) - a figure which exceeds all of her previous released combined.
And it would seem that though while Roe never doubted the quality of the song, she wasn't expecting it to make such an impact.
"It's mad! It's absolutely mental, I was not expecting that. The first week it just kept going up and up and I'd no idea what was happening. Its super cool to see the response is still going on. It's being played a lot on radio stations like Today FM and Cool FM. It's cool to see that people are reacting to it and digging it, which is always nice to know"
Wasted. Patient. Thinking is perhaps Roe's most savvy song to date. A cool merging of synth and guitars create a sound that evokes the perfect pop of Sigrid.
"Wasted. Patient. Thinking. is about how sometimes you get into really, really bad relationships that aren't healthy for either person, where you might be sacrificing your own happiness just to keep them happy, and that's not the way relationships should work. It should be a two way thing, so I wanted to write a song about how you don't have to put up with that; you do you basically. You should be able to be happy and not sacrifice that for anyone."
Much of Roe's thinking obviously hasn't been wasted and this cerebral approach to song writing has served to make her one of the most interesting prospects to emerge from Northern Ireland in some time.
"I don't mean for them to be that deep I just end up writing about super deep topics sometimes. A lot of my songs are just stories. I love writing stories. When I was doing my GCSE's I loved doing creative writing and that translated really well into writing songs. Since then I've just been writing about things that have happened to me or topics that are sad, but are more interesting to talk about from normal stuff that you hear."
Will Roe's love of writing ever extend beyond song writing in the public eye?
"Maybe. Maybe not short stories but maybe some kind of blog. I do like writing stuff that has a meaning behind it."
Roe is quick to point out that she is the product of a healthy Derry scene and is happy to recommend several bands to take into your ears and minds.
"It's really varied up here at the minute there's a lot of punk and a lot of rock. There's a new punk girl band called Cherym? It's a three-piece girl band. I went to their single launch last weekend. They're unbelievable.  Lost Avenues are another rock punk band. Rosborough, he's an unbelievable songwriter, the things he comes up with - its insane. The Wood Burning Savages, they're class"
The Wood Burning Savages and Roe are on the same journey thanks to a positive move by the NI Arts Council.
"We're on the same scheme that helps musicians, 3 for 3. That came about last year. You had to apply for it in teams so me, my manager Liam and our videographer Paul, we applied together. It's basically a scheme that goes over three years and they give you a certain amount of money for PR and recording and stuff like that, and they do it with three bands, so it's me, Wood Burning Savages, and Sam Wilkins.
They've been really, really helpful. We have mentors that we can chat to, and they have workshops about PR and managing money.  It's been super helpful the last year. It's really got everyone involved set for their careers."
For some of the things like Eurosonic we get funding from Music From Ireland as well - that's kind of the benefit of living up here. You get to be a UK artist and an Irish artist...you get to have both sides of the coin."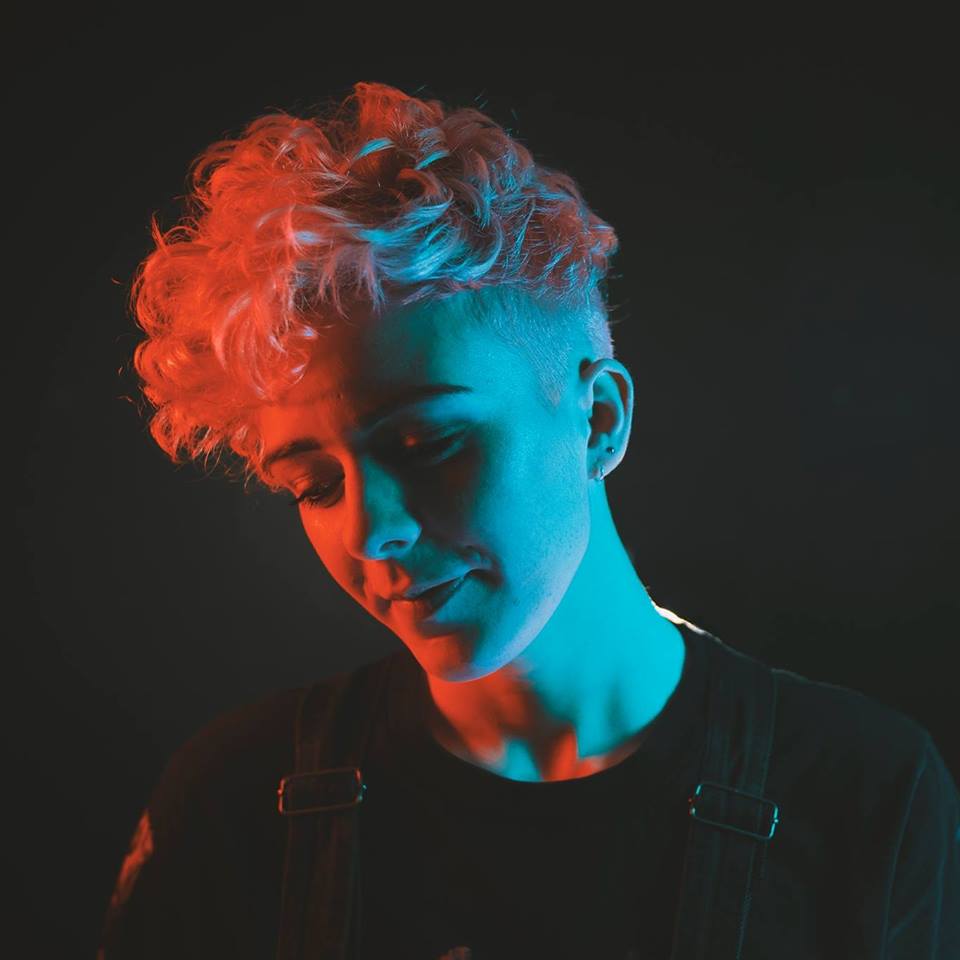 "I don't even to want to think about that," says Roe at the mention of Brexit. "It's messed up. It's scary to think about. It's a backwards way of thinking, I feel. I didn't want it to happen, but now it's happened, we have to deal with it. Life goes on, but it's scary to think of the changes that will happen. Even as a travelling musician, what's meant to happen there? How are we meant to get to places in Europe? Do we have to get visas and stuff...I'm not looking forward to it."
"There's a difference, but I don't think there's a big difference in the scenes," says Roe when we ask her if there's a major difference and disconnect between the music scenes North and South. "I was in Galway last night and everyone was welcoming, and we've had people like Molly Sterling up here and I think people realise it's just messed up the whole divide; music is just music and people should stick together. If you enjoy what they are doing there's no point in having prejudices against them for one reason or another."
Any time I've been down [south] the reception has been great… [last night] was my first time in Galway - it went really, really well. It's really cosy in the downstairs venue in Roisin Dubh."
Roe supports fellow female singer songwriter Ailbhe Reddy in GlasDrum in Drumcondra this week and is full of praise for her.
"She's class, she's a really, really good writer - her new song has a really synthy sound that's right up my alley. Her style is unique and I can't wait to see her play [for the first time] and it's so good to be on a line-up with her. I reckon because it's in a church, a really intimate venue. it should be one hell of a night."
We suggest that playing a church gig is good practice for future appearances at Other Voices.
"I did play at Other Voices this year, but it wasn't the church. I think that's one dream for me - being able to play in the church, it would be class."
Roe plays New Sounds in An Old Place in Glas Drum, Drumcondra on March 23rd.
Roe supports Ciaran Lavery in Glassworks this April.