Every year the GoldenPlec community of writers and photographers (50+) come together to vote on their ones to watch for the upcoming year. After pulling the votes together, we selected our 'Plec Picks' for 2018. We have classical artists alongside rap, jazz, funk, operatic, soul and anything in between. Our list strives to encompass a broad spectrum of music in order to highlight the thriving and evolving music scene that exists in Ireland.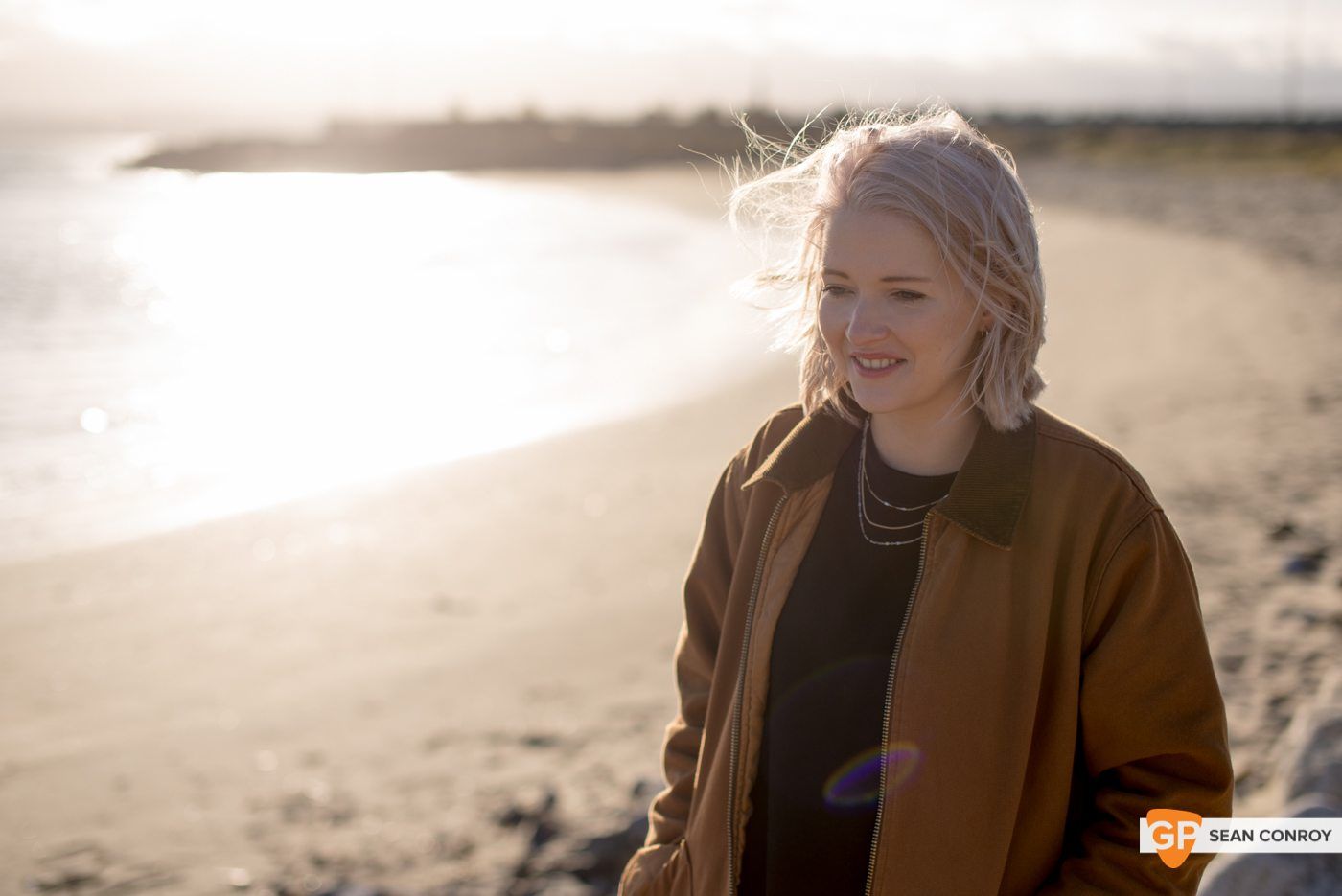 I remember the first time I heard Ailbhe Reddy sing. Her track, Distrust, was buried deep in a playlist that I was using to mentally escape a particularly miserable spin on the bus. The rawness of her lovelorn lyrics walloped straight to the sternum from that first listen and I was lost in the howling gale of emotion that whipped through her vocals by the time the song came to a close. I missed my stop, but discovering Ailbhe's work was worth every one of those soggy footsteps home in the rain.
Admittedly, I was a little late to the party. The Dublin native first began making waves back in 2014 when a home recording of her track Cover Me was used on an Irish radio ad and she has been furrowing the Irish and UK festival circuit ever since, amassing a gushing fanbase who have tipped her Spotify streams well over the couple of million mark. 
Ailbhe's musical journey began with the usual childhood piano lessons but when chatting with her recently, she explained that she was a bit of a reluctant pupil, "We all grew up playing piano in our house. I was always really bold and just hated practicing but I loved coming up with my own stuff. I thought learning songs was bullshit. I just wanted to come up with my own little songs." Ailbhe says she started out writing pretty bad songs when she was about ten, but things started to improve when she progressed to guitar lessons as a teenager, "It was kind of the same story there but I was a bit of a better student."
Though she's not from a musical family as such, Ailbhe explained that growing up, her musical tastes were heavily influenced by what her older sisters and her Mum were listening to. Her sisters opened her ears to more contemporary stuff like Travis and Coldplay but she mostly credits her Mum, a lover of songwriters like Bob Dylan and Jeff Buckley, for steering her in the right direction, "When I was about 16 she gave me a Leonard Cohen songbook and said if you're looking to write songs, this is the master of all lyrics. I think that's why I have a strong backbone of folk."
Ailbhe's released a pair of accomplished EPs so far. With her debut release, Hollowed Out Sea, she earned her stripes as a songwriter of note. Her lyrics, never fussy and often arrestingly forthright, are matched by compositions which ebb and flow accordingly. She singled-out heartbreak as the dominant theme running through songwriting, "That's what all the good ones are about. Isn't it?"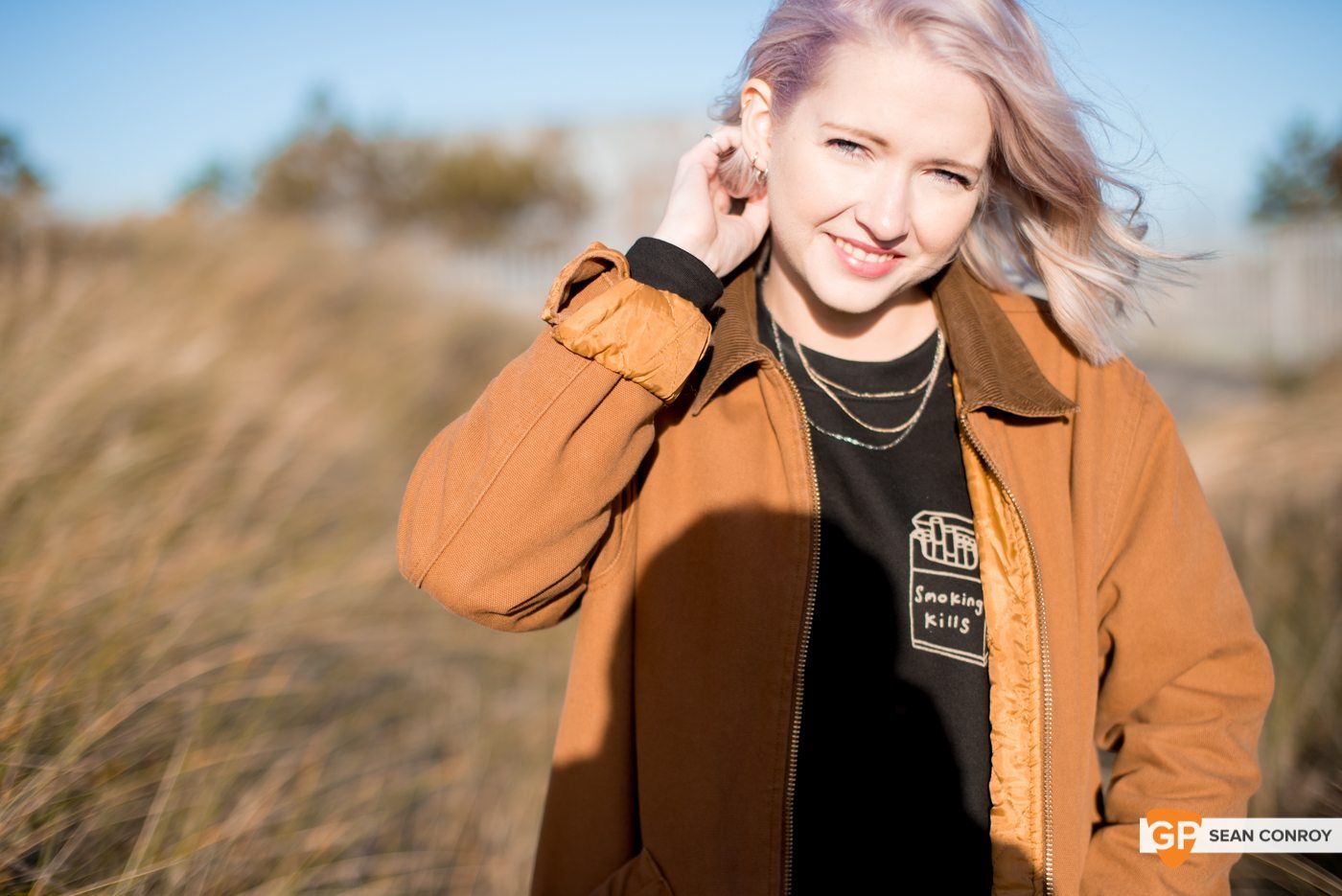 In her follow-up release, Attach to Memory, Ailbhe's growth as a songwriter is easily audible. The songs feel bolder and fleshier, made to be played with a band perhaps. It's tough to define her work as any one genre in particular, as she admitted herself, "Sometimes I'll say folk, modern folk, indie rock, to be honest, I usually end up giving a  stream of genres. I guess it's indie folk rock, but to me that also sounds crazy."  
If it's honesty you're after, Ailbhe's your girl. You could put this down to the fact that her songs are autobiographical, more often than not. Her emotions are palpable in every note sung and the arrangements echo the sentiment beautifully. "I really admire people who can use other people's stories as inspiration for songs but this is not something I can do personally. I write about my own life. I write about mental health, or lack thereof, and just dating in your twenties I guess."
Her innate confidence is one of the most striking things about Ailbhe. Refreshingly, she comes across as someone considered and collected, someone who really knows herself. She defies her 26 years; just look at her approach to pre-gig jitters, "If it's a really big gig I'll harness the nerves. I take it as a sign that I need to do it really well. I would never let nerves stop me from doing anything. Your nerves are the thing that should propel you forward."
Though she feels at home on stage, songwriting trumps performing for Ailbhe, "It's where my love really is. I really enjoy live gigs and playing with a band is pretty fun. Live music can be amazing but you can play 5 not so great gigs for one brilliant one. I always find joy in writing and recording. That's where my heart is at."
Ailbhe raves about the music scene in Dublin right now, "There's a ridiculous amount going on. Every time I go to a gig in Dublin I go home feeling really inspired. BIMM brought in an outrageous amount of really high-quality musicians. I'm constantly getting blown away when I go to gigs in my hometown which is amazing."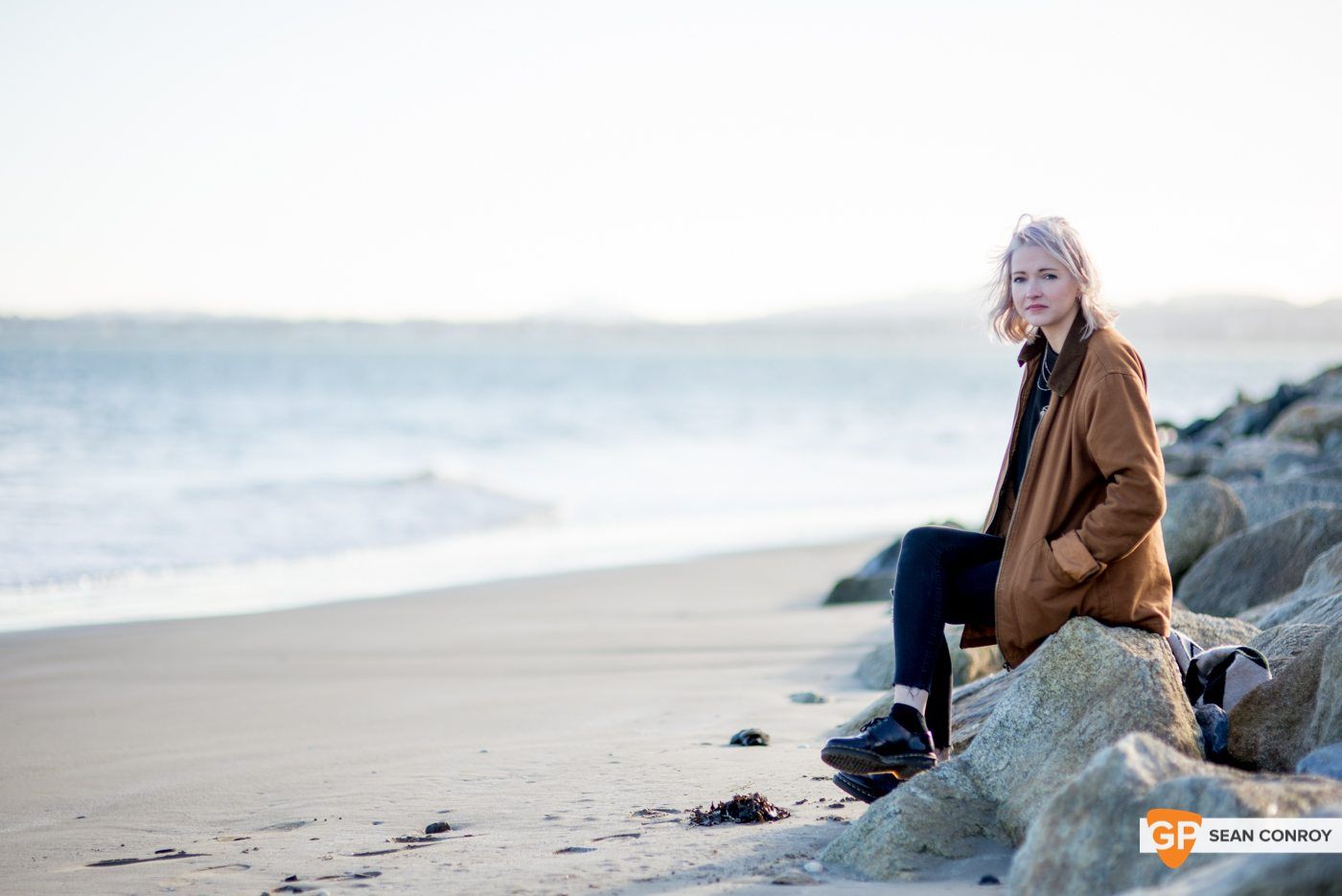 There seems to be an amazing co-operative vibe around town of late. One such example of this is Maria Kelly's recent release Hollow which features guest vocals by both Ailbhe and the remarkable LAOISE. The gorgeous video shot by Christian Tierney shows the ladies performing a stripped-back version of the track in the midst of the romantic backstreets of Stoneybatter. Ailbhe spoke fondly of the project, "We're all pals and we've done a bit of touring together. I can't think of a better way to spend a Sunday evening."
Expect to hear a lot more from Ailbhe in 2018. She's currently tucked away, working on her first album which she hopes to release this year, "I'm writing a lot right now. That's the absolute most important thing on my plate at the moment." She hinted that we should anticipate lots of new material as well as the resurfacing of older stuff that has been given a new lease of life. If Ailbhe's seems like she's right up your alley, you might be able to catch her live soon, "I'll be doing a tour around Europe in March but at the moment I'm resting up and writing songs. Huge plans that are easily summarised."