When I was about 11 years old, I discovered Nirvana. We had not long since had Sky Digital installed in the house and while my budding interest in music had already started leaning towards punk, rock and alternative sounds and while my ears pricked at Smells Like Teen Spirit, it was their performance of All Apologies from the iconic 'MTV Unplugged in New York' session that made me a fan. Around the same time, Smash Hits magazine, which my younger brother collected religiously (teeny bopper) ran an article about Kurt Cobain's life and career, which I devoured several times over. It was meant to be. A few months later, I got their self-titled greatest hits compilation for Christmas. In hindsight, as a fan, it's a disappointing collection but at the time, that was me sorted.
I was obsessed. I would scour the liner notes, checking back for other bands mentioned that I could latch on to for a while, just to see what inspired my then hero to write the songs he wrote – Aerosmith, the Sex Pistols, Led Zeppelin, AC/DC, R.E.M. and The Beatles would all enter my aural lexicon.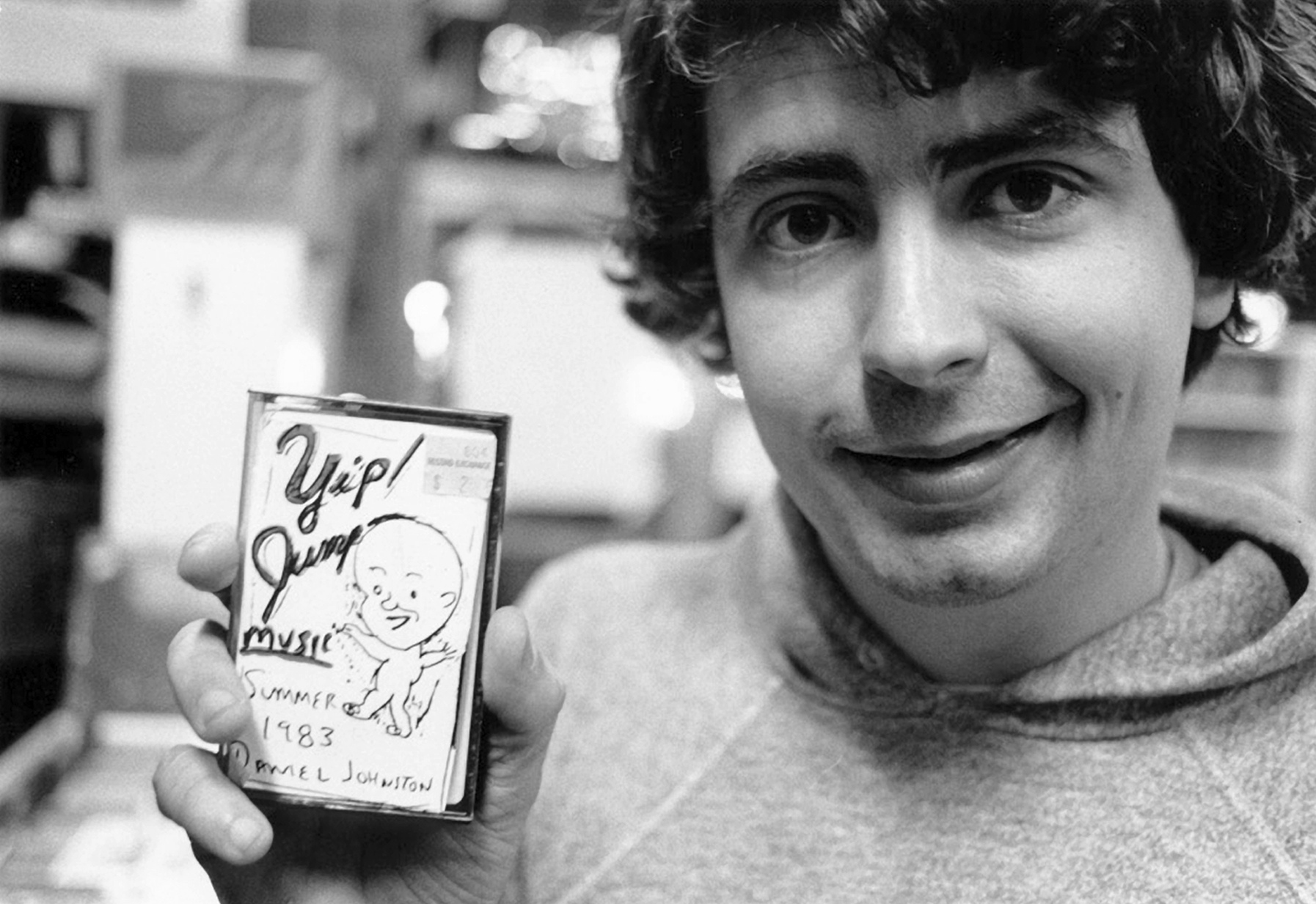 It was through Nirvana that I would come to learn of Daniel Johnston, just like many others did. A retrospective show featured their infamous turn at the 1992 MTV VMAs. It was here that Cobain would make one of several public appearances wearing a t-shirt featuring artwork from Johnston's album 'Hi, How Are You?' given to him by music journalist Everett True. His journals would list Johnston's 'Yip/Jump Music' among his top 50 albums of all time. As with the others, I decided to see what all the fuss was about.
I'd like to say it was love at first listen. I'd love to tell you that straight away, I thought Daniel Johnston was an underrated, underexposed songwriting genius. It wasn't like that. It wasn't like that at all. My first experiences with Daniel Johnston brought feelings that ranged from amusement to confusion. The songs, to my ears, were stupid and sounded terrible. It was only revisiting his music years later and watching the documentary, 'The Devil and Daniel Johnston' that I appreciated him.
There is a pure and simple honesty to be found in the work of Daniel Johnston that you'll struggle to find anywhere else. The lo-fi quality of his music calls to mind that of the everyman troubadours Woody Guthrie and Hank Williams and arguably pre-empted, perhaps even inspired the DIY aesthetic of the American indie scene of the late '80s and early '90s – championed by the likes of Guided By Voices, Pavement, Ween and Built To Spill.
Johnston built up a following on the underground circuit of Austin, Texas, recording, producing and distributing his albums on cassette tapes that he would hand out to anyone he came into contact with. He became something of a local celebrity, his popularity boosted by an appearance on MTV show The Cutting Edge in 1985. Through this he would become associated with the New Sincerity movement, and the cult following would grow to a national scale, his tapes being traded across the United States.
It was in Houston that Johnston recorded 'Hi, How Are You?'. The innocence and earnestness of his art is often heart-breaking. The solemn, opening track Poor You is an ode to his guardian angel who came to him "in his sleep, in his dreams" to comfort him. Johnston would spend much of his life struggling with mental health issues, which would only worsen over time, ultimately being diagnosed with schizophrenia and bipolar disorder. While many of us are fortunate not to relate first-hand to these afflictions, Johnston takes a snapshot, framing his experiences with childlike aplomb.
Every morning he got up

Dreading each moment he had to be awake …

And every word that everyone would say

Got mumbled up in his head

Like mumble-jumble and everywhere he went

It seemed like everyone was saying to him

"Blah blah blah"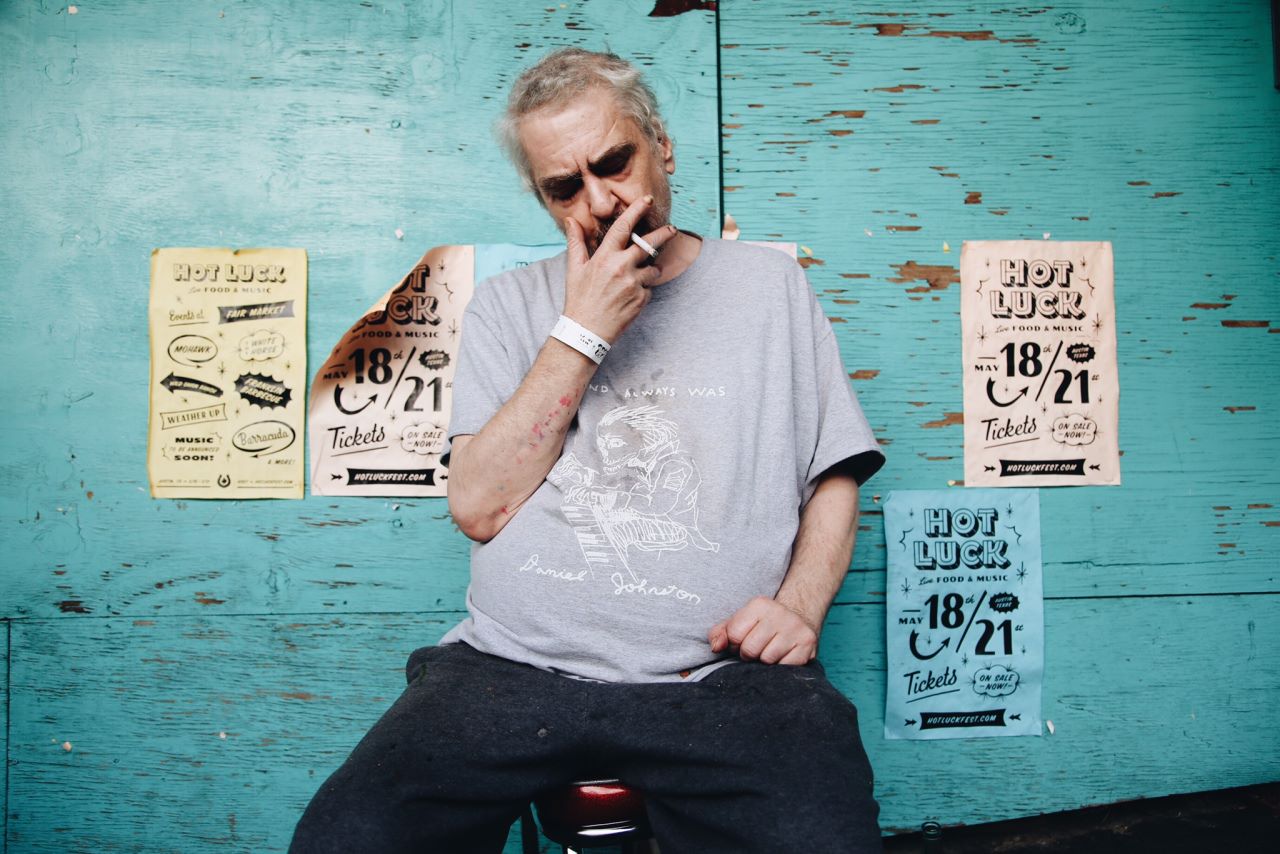 For all the mental anguish that birthed it, and the lack of adequate recording facilities, 'Hi, How Are You?' brims with passion. Johnston pounds away enthusiastically on his keyboard on Big Business Monkey. It's in moments like this that Johnston was at his best. He was often capable of putting together well thought out, whole songs. The cheap, primitive production value did those songs a service. It is only through this we can fully understand Johnston's world; whether he's singing about McDonalds, bad days, horrible bosses or the jewel of his obsession, Lori.
Cobain's endorsement would see Johnston sign to a major label to release Fun in 1994. He would be dropped due to poor album sales, but Johnston would go on recording songs from home, undeterred.
To this day, I'm not sure that I consider Johnston a great musician. To be quite honest, as with much of the punk rock and lo-fi indie that I've grown accustomed to, I don't think that's the point. Johnston expressed his pain and invited us to see his world and life in such a way that when I listen to those songs I can't help but smile.
It's a weird and wonderful world, but innocently so. It's often sad, but it's okay to be. Johnston helped us to remember that. He reminded us, perhaps more than anyone else, that everyone should be free to express themselves and the issues they deal with every day however they best see fit.
Johnston had become all but recluse in the final days of his life. I for one hope he knew how many hearts he touched with those tapes. His work remains to be seen and heard and will continue to inspire those who want to do things their way.