Every year the GoldenPlec community of writers and photographers get together for a natter about which artists we expect to explode on the music scene in the year ahead. We have selected our 'Plec Picks' for 2015 and the list encompasses a wide range of artists, highlighting some of the best bands and solo artists currently active in Ireland.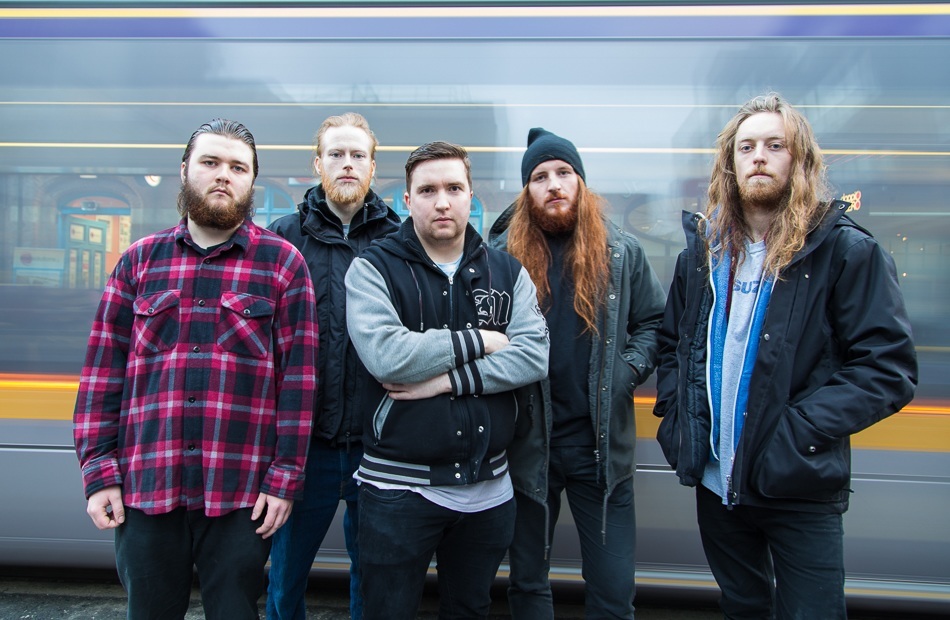 It's a rapidly darkening December afternoon in a questionably smelly alleyway in Dublin's north inner city. Red Enemy are trying to concentrate so that our photographer can get the shot. This is proving difficult however, thanks to the creepy man eyeballing them from his balcony, and the gathering crowd of curious teens.
A girl asks, "What's going on?" Without missing a beat, frontman Kev shouts over "We were on X-Factor". The girl's fellah', not wanting to get bashed by a group of hairy metallers, but equally not wanting to lose face in front of his missus; weighs up his options. He breaks into a trot, shouts back over his shoulder: "YIZ R SHITE!" and disappears around the corner; the band collapse in a heap laughing. Only in Dublin.
Red Enemy is far from 'shite'. Nor are they just another metal-quintet from Dublin. They signed to highly regarded L.A. based metal-label Mediaskare Records in summer 2013 and spent a part of last year recording their self-titled debut, before embarking on a US tour.
The record was launched with a typically raucous headline show in a packed Button Factory last November, which the band reckons was the best they've ever played. It's oft commented that you don't have to be into metal to appreciate the raw, naked fury and energy of their sound - you just have to appreciate honest music.
Having watched in horror (and admiration) as frontman Kev finished a show despite having his nose accidentally smashed mid set by Doc's guitar on the tiny Fibbers stage last year, it's hard to argue that Red Enemy isn't "as real as it gets". Kev concedes that he wouldn't like painful, blood soaked performances to become a regular occurrence; he says adrenaline got him through that one.
Facial stitches or not, flying out to LA to record and tour for 10 weeks is no mean feat for a "small metal band from Ireland, where there's not much really going on in our scene anyway."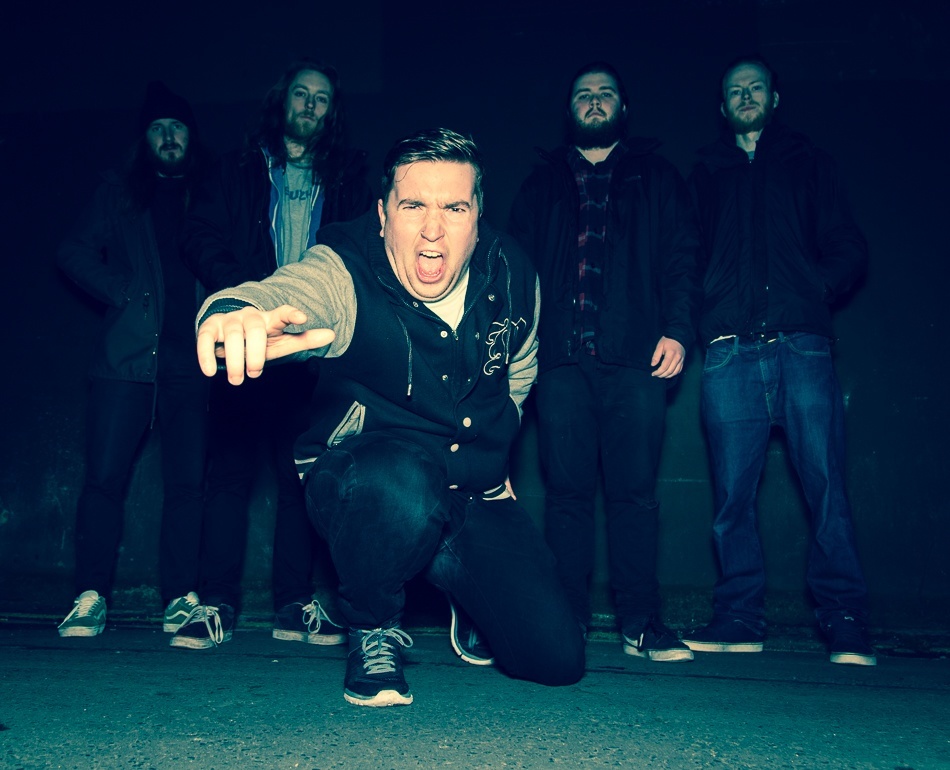 Playing together since they were kids, they witnessed bigger Irish bands have "a life of maybe two or three years - especially in heavy metal", so were expecting to have to look abroad from the get go.
"We grew up listening to metal that wasn't from Ireland. So you're in that mind-set anyway, that you have to match them; match the hype, match the songs; match the quality of songs... I don't know if there is an Irish metal genre but we definitely don't sound like an Irish metal band ... that might be another reason why an American label signed us."
As big fans of Mediaskare's other signings already, signing to the label was a dream come true for the hard working band. Kev tells us "Some of my favourite bands are on it. Bury Your Dead are one of my favourite bands of all time."
Of course, even just signing to a label was validation enough as artists - after all the hard work. "It comes to a point when you wanna take it serious. We had an album half written and it was like wow, maybe we can take this professionally at some point."
Red Enemy is a band that lives for touring and performing; "It was always the dream to play shows and tour; it's not even about fame or whatever; when we started it was always a dream to go on tour so that came about with the signing."
When asked about their favourite Irish bands at the moment, they enthusiastically start throwing names out. Drummer Lango reckons that one of our 2014 Plec Picks, Overhead, The Albatross "have to make it big cos they're so good at what they do". Everyone is excited to hear Bitch Falcon's impending debut also. New Secret Weapon and Leaders Of Men both get a nod, as do Galway four-piece Pockets (recent GoldenBeck performers). "They have such a good dynamic. They go from quiet to having parts as epic as Overhead."
Red Enemy's plans for 2015?
"Tour! We're trying to cement dates for heading back to US in April, maybe UK and Europe with another band on the label. And there's a new music video dropping soon."
At the mention of video shoots, the slagging commences. Kev reckons he got "shafted'' during the video shoot for Changing The End (directed by Bold Puppy) "It was awful. The lads were on the piss, in a Jacuzzi having tins, while I was swimming around in a slate quarry with no wetsuit or anything to get the final shot." They got the shot, and the result is chillingly brilliant (see video below).
Is Kev going to get "shafted" on the next video too? "No. The lads will be completing Tough Mudder and I'll just be drinking cans at the end. Being fed grapes by two models while they get electric-fence shocks."

Red Enemy's self-titled debut album is out now.