We're used to hearing about hip-hop artists coming out of Dublin, Cork and Galway but if you dig a little deeper there is serious talent all around the country. At first, Waterford may not seem like a hotbed for rap but as Patrick Alabi (aka Pat Lagoon) and his contemporaries show, it's starting to become one.
It's not something that has happened overnight and a lot of hard graft has gone into building it up. That D.I.Y mentality is clearly something that Pat Lagoon respects seeing as he cited Mac Miller as one of his biggest influences.
"I've been a Mac Miller fan since I was about 12 and I have seen his independent growth. It was mad seeing how he was in the limelight from 17 up until 26.
"I think it's just the fact that he could so many different genres like hip-hop to trap to jazz influenced music, it was just really cool to see," he said.
His own musical journey began in his teens when he starting going down YouTube rabbit holes to find underground hip-hop artists. While he eventually found out that in his words, "I don't have a musical bone in my body!," he definitely found his calling with words.
He's a real student of his craft and he listened to podcasts and interviews of other artists to see how they progressed. Pat Lagoon started like many other hip-hop acts on Soundcloud and slowly built up his reputation and fanbase.
One of the first tracks that really hit was a song with Dublin rapper Rikshaw called Shining. 'The Internet's busiest music nerd', Anthony Fantano even did a short review of it during one of his videos, saying it's "a track that Drake would definitely steal."
Since then his star has continued to rise and when he teamed up with Waterford based group Anomaly (similar to The Word-Up Collective in Dublin), things really started to take off. "I dropped Reason the week after my first gig with Anomaly and it took off! I was on the cover of New Eíre within a week and there were all these articles saying 'Who is this kid out of Waterford?'" he said.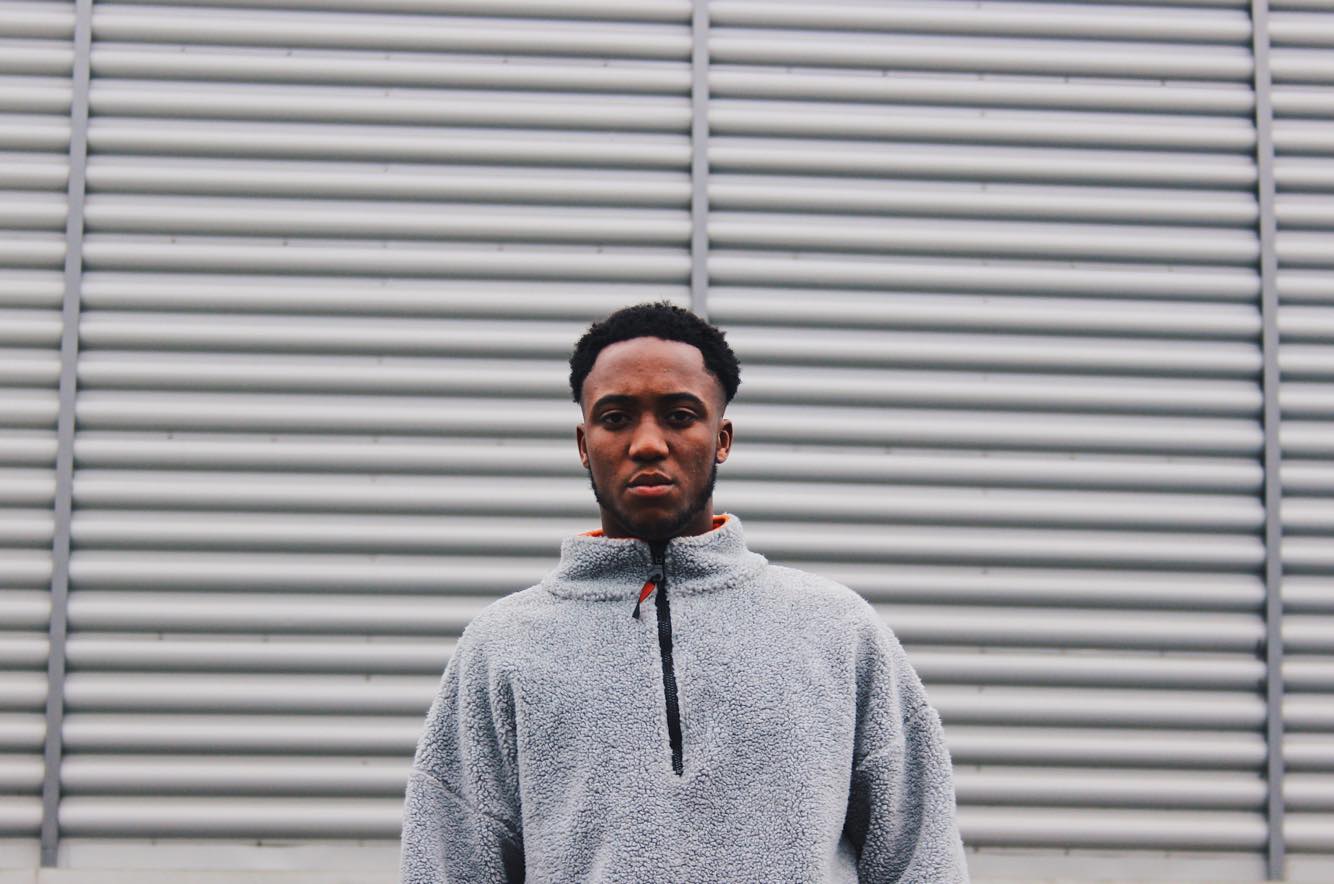 He admits that he has been lucky and there haven't been too many bumps in the road so far. He continued to do shows with Anomaly with fellow Waterford natives like Awkward Z and Alex Gough and they even did a show in Dublin, which went down really well.
"We did a Dublin event last April which was crazy! Going out of Waterford was a bit of a stretch but the lads put the money together and we had a great night in the Sound House. We got great reviews as well.
"I suppose it was a different taste and flavour for people you know. They were really buying into it and it sold out. Everybody was really drawn to it and they were like 'this is interesting, we've never seen people from the outside come up to Dublin and do their thing,'" he recalled.
He has continued to build a name for himself since then and he's even been featured in GoldenPlec's songs of the week a few times. His stage name Pat Lagoon meanwhile is actually a play on words, with some added French flavour.
"So yeah (Laughs), I wanted it to be Pat the something, so originally I wanted it to be Pat the goon but it wouldn't market well. I was like how about Pat la goon in French, but it was still too cheesy. So I thought I will just play on the word with Pat Lagoon," he said.
There is even a hint for listeners in his song Out the Globe (ft. Benzy) when he raps, " I aim for the top, top with a crown, they call me the goon, it's kind of a noun. I'm kinda unknown, that little gem that you found on your phone."
The past few years have seen him build up his repertoire and appear on a number of collaborative projects. Last year he released the single Let Loose (ft. Evan Miles) a fellow Waterford artist, which really took off.
It showcases Lagoon's signature flow and chilled delivery which is easily recognisable. Then in 2020 it came time for him to release his first full length E.P.,'The Box Room'.
Over the course of six songs he deals with topics such as the financial cost of romantic relationships, modern masculinity and taking time to reflect. There's real substance to the songs and he isn't afraid to explore territory that Irish artists rarely do.
On Fears he raps, "Got a lot of fears but I got a lot of homies so I got to keep it fierce. Life will spit you out dog if you're far and near, so you got to keep it clean, keep the mental real clear."
Anxiety and mental health is something that is rarely touched on in hip-hop, so to hear a young artist be so open about it is refreshing. For Pat it was somewhat cathartic. "Whatever I experienced in my room is what I poured out into the 'Box Room' EP. I definitely I wanted to open up and be able to say yeah I do have fears."
Digital Love on the other hand is about the material nature of modern relationships. While there are tracks like Out the Globe that is made for the club, there is still  a lot of depth to what he is saying. In that sense he is similar to JyellowL (one of our 2019 Plec Picks, read the article here) but he is a bit more subtle lyrically.
While the global pandemic may have postponed future gigs, Pat Lagoon is still hiding away in his box room making music. He has a new track coming out soon with Benzy called Carnivore and there is plenty more in the pipeline. Despite the uncertain future ahead, it seems that Pat Lagoon is certainly destined for a bright one.