Scott McCloud is set to make a rare Irish live appearance next Saturday (April 30th 2022) as part of the Drogheda Arts Festival. The hardcore punk pioneer best known in Ireland for his work in cult '90s act Girls Against Boys is bringing his Paramount Styles solo project to Droichead Arts Centre.
McCloud is an industrious musician operating since the '80s releasing several albums with Soulside - who are set to release their first album in over 30 years following an unexpected return to the recording studio in 2020 - before joining Eli Janney and Fugazi drummer Brendan Canty in Girls Against Boys.
Girls Against Boys released 6 albums, including the extremely influential 'House of GVSB' (1996), touring with the likes of Garbage, Foo Fighters and Rage Against The Machine and appearing on the soundtrack for movies such as Kevin Smith's slacker classics 'Mallrats' and 'Clerks' and Richard Linklater's 'SubUrbia'.
McCloud would appear on several other projects including New Wet Kojak, he appeared on Courtney Love's ill-fated 2006 debut solo album 'America's Sweetheart' before turning his attentions to the more reflective project Paramount Styles, which has released 3 albums to date, including 2018's 'Distant Karma'.
Scott McCloud hasn't been sitting around. He's been hard at work crafting albums for several projects.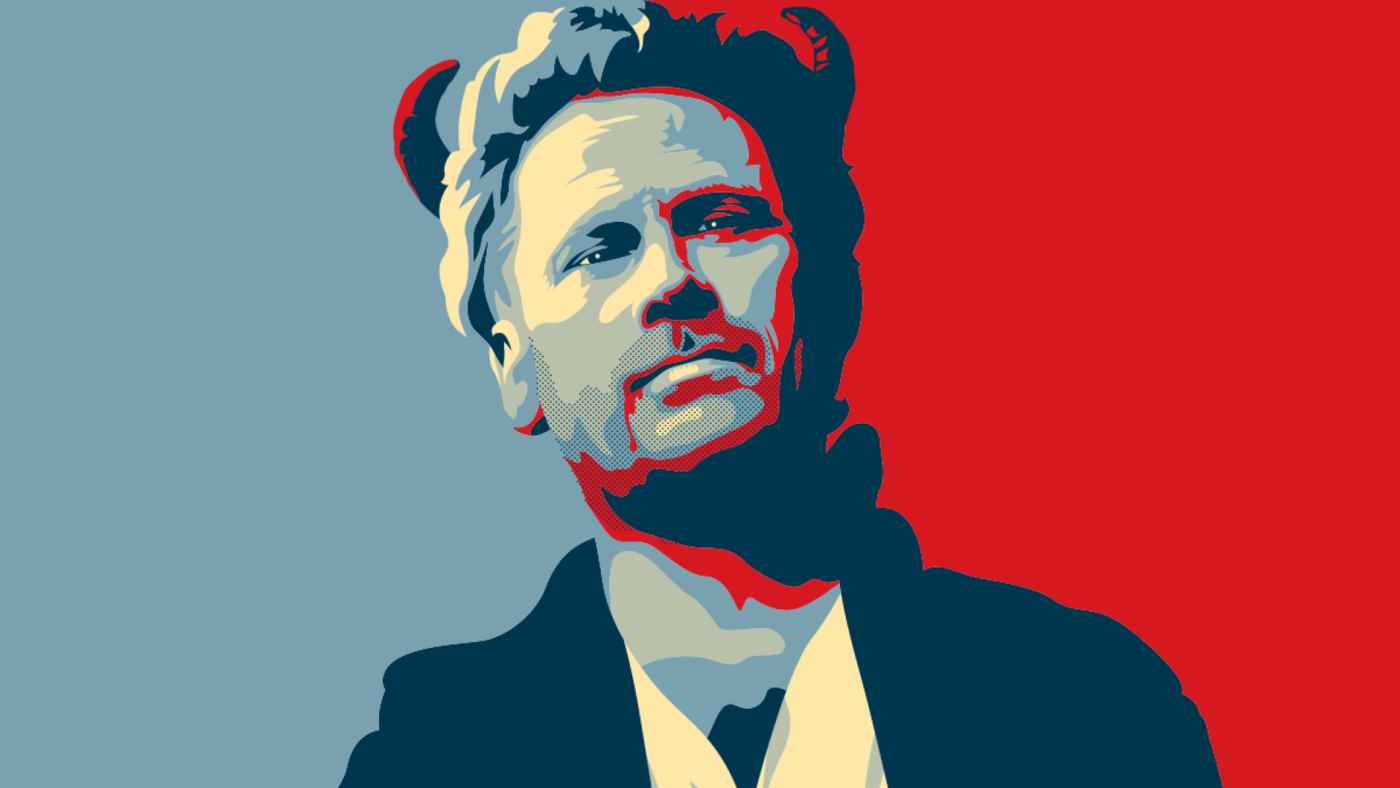 It's been four years since your last album 'Distant Karma'. When can we expect to hear new material from Paramount Styles?
"Yes, and 'Distant Karma' took me a long time to complete. It was recorded in Prague over the course of a few years and still I thought about the songs for a long time, then essentially I rushed it out for a 50th birthday concert I had in Prague. Similarly, there's an albums worth of Paramount Styles songs recorded in Athens, Greece but the pandemic has so far foiled the plans to finish it. But I never feel a rush with Paramount Styles, specifically I find something nice about moving slowly, taking time.
Things often sound even better after time passes. Recording the basics in some friendly city and letting them percolate for often quite a while feels right. But I think it's about time to get down to Athens and finish that. Smile."
You released the first new Soulside music in 30 years in 2020. How did the 'This Ship' EP come about after such a long writing hiatus?
"Soulside reunited for a few shows around a DC punk documentary film release ("Salad Days") around 2015 and we enjoyed it so much that one thing led to another and later on, during a short European string of dates, we recorded three new songs which became that EP. We all still enjoy playing together and perhaps, coming out of the DC punk scene, still has a way of making us feel like documenting our enduring friendships by playing and recording music together."
Throughout your career you've always been somebody that has liked to be busy. Did you get involved in any interesting projects during the Pandemic?
"Yes. Speaking of Soulside, we wrote and a full album of songs together during the pandemic. Just exchanging tracks and ideas kind of virtually. It started just for fun but quickly grew into a small library of material (some Girls Against Boys ideas as well). I guess we started zooming more together and this kind of thing started to take over a social aspect that was obviously more absent in our lives.
For me the pandemic also brought into clearer focus on things which felt important to do somehow. Like an unfinished story. Also, a lot of time was spent planning and organizing a Girls Against Boys 'House of GVSB' 25th anniversary double-vinyl re-issue on Touch & Go. (Coming out May 6). Basically, as the pandemic wiped out normal life, I spent more and more time playing music and making "plans" I wasn't sure would be able to happen.
The Soulside new LP will be released later this year by Dischord."
We believe your appearance at the
Drogheda

Arts

Festival will be Paramount Styles' first show in Ireland. Why has it taken you so long to pay us a visit?

"Very good question! The only real answer is just we've not had the right opportunity. I have the fondest memories of playing with Girls Against Boys in Ireland in the '90s. I specifically remember a ferry ride from Glasgow to Belfast. Some of the most beautiful scenery I've ever seen. I remember too one night in Dublin, the most perfect fog ever, crossing a bridge. It was cold. Chilly. A pint in a warm pub. This Paramount Styles show is a just a very special occasion for us. We've normally, in recent years, played short strings of shows in mainland Europe. Part of it is logistics, the other is just finding the right occasions and opportunity."
Can fans expect to hear songs from every corner of your career during that performance or will the show be solely devoted to Paramount Styles material?
"It's funny, while Paramount Styles in some ways has a vibe of the quieter Girls Against Boys material, it's still so different for me it wouldn't fit with playing actual Girls Against Boys Songs? Girls Against Boys was always very immediate. Lyrically, it was most often about what I was experiencing directly in the moment. Paramount is more reflective. The songs are more looking back on experiences, relationships… in a way Paramount Styles songs are a reflection of looking back at life and music. But it's not precious singer-songwriter. Under it is the same punky post-punk ethos.
But, we will be playing some surprises in terms of Paramount Styles versions of DC punk favourites by Bad Brains and Rites it Spring. But the way we do them is different. It fits actually. Again back to the pandemic. Another pet project of mine has been to revisit a lot of this material and learn how to play the particular songs that have a lot of lasting meaning to me personally. Just for fun, at first. But then…"
You're set to tour Girls Against Boys album 'House of GVSB' in America later this year. It must be exciting to revisit that album and those memories?
"Thanks, yes, it's been a great experience putting the release together. It's a double album and includes a lot of the singles / EPs / songs on compilations we did during the same time period. The trajectory of Girls Against Boys doesn't seem so much a memory but rather a big part of my DNA. Our band experienced so much, a lot of it still feels as alive to me as ever!
Those songs are a huge part of who I actually am! I still feel the same way about most of it, and we're incredibly fortunate to be able to re-issue this on Touch & Go. To celebrate a little bit all the hard work we put into it. It's hard to articulate but sometimes it's bizarre to imagine we did all of these things? Music helps us remember. Long planned. But finally happening. Very happy about it."
https://open.spotify.com/album/5j6YEMKBN7tyJktFniEeBG?si=gsNTdhnFQQ27-6g3nGhCoA
Are there any plans to do a European leg of that tour?
"Yes, Girls Against Boys will play some summer European dates this July and August. But there's more to do and plan. Next step is some club shows in France, Belgium, UK and yes, very hopefully Ireland. Would love it. We take it slowly and will get everywhere we can."
Paramount Styles play Droichead Arts Centre on Saturday April 20th as part of the Drogheda Arts Festival. Tickets €20.00