Like a BBC wildlife film-crew waiting for an Albatross chick to take that first formative leap from the nest to soaring through the sky; GoldenPlec have been watching and listening to Overhead, The Albatross with increasing interest over the past five years.
They've grown up before our eyes from their formative years to one of Ireland's best bands.
Even from the outset Overhead, The Albatross had the ability to make us stand up and take notice – for instance take this excerpt from a 2011 GoldenPlec review in The Workman's Club – "By the time they played their last song 'Footprints in the Blood Soaked Snow', which ends with a kind of tribal chant that simply has to be seen and heard to understand, most of the crowd were literally turned and the atmosphere was electric."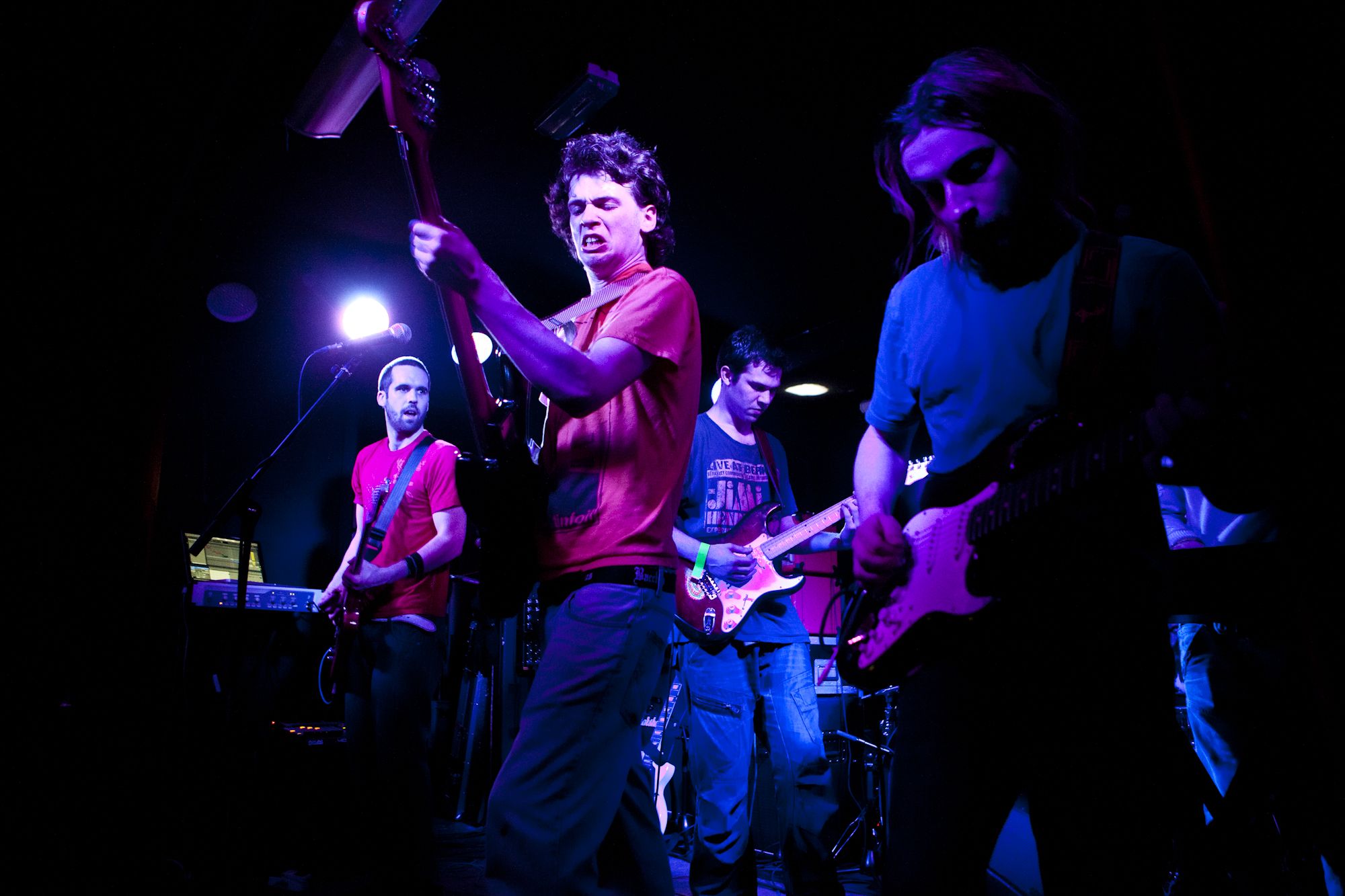 That reaction was a precursor to the sort of response that would follow over the next few years for Overhead, The Albatross. To be in attendance and witness them play for the first time is a "holy shit" moment.
Their symphonic post rock crescendos rise and fall with sparks of guitars and keys shooting off like part of a meteor shower. Given that they are a six-piece ensemble, they cram a lot of instruments on stage, especially for some of the smaller Irish festivals and Dublin venues.
Despite having so much happening visually, they still remain an wholly engaging spectacle; like a steam punk contraption where all parts whirr and click in unison. Attention can't be averted.
GoldenPlec's James Hendicott saw them again in 2013 where Overhead, The Albatross were again in mightily impressive form "generating a complex layered sound that's pulsing, head-spinning and a comfortable entry into the ranks of the best new music we've heard this year."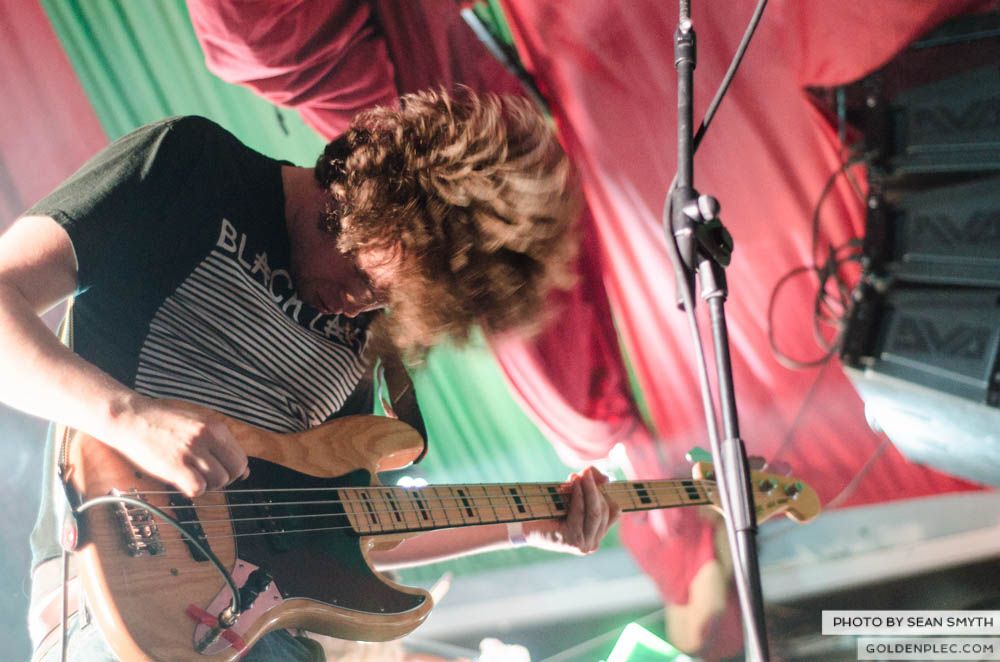 James had also picked up on the role of Overhead, The Albatross' bass player Joe Panama as their "de facto front man – as far as you can be a front man when there are no lyrics".
Joe Panama is quite the showman and often finds himself the focal point whether it was with his Braveheart meets The Joker face paint during KnockanStockan 2014 or an incursion into the audience for a spot of running at this year's BARE in the Woods - Panama adds that live unpredictability which makes them such a vital proposition.
As promises of a new album grew, GoldenPlec took the bait and made them one of our 2014 Plec Picks. We were convinced that they'd go nuclear across the globe. However no album arrived (despite repeat assurances) in 2014 but we did conduct an in-depth interview and get some stunning photos including one with Stevie Darragh standing on his head. (Read our full Plec Pick feature here)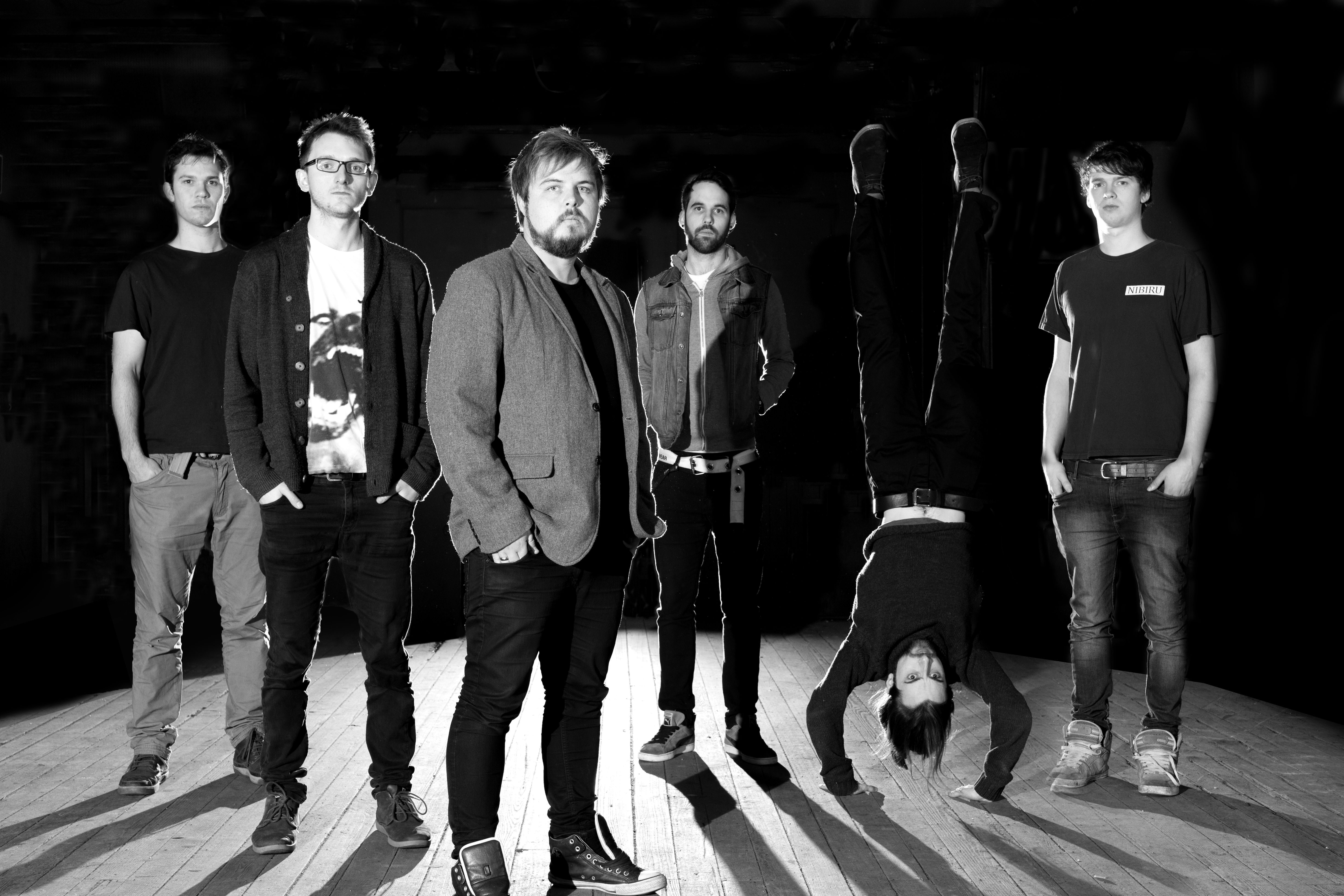 However, that was then and this is now. The long awaited album is about to arrive and their first music video is set to precede it. You only had to see the large crowd who came to watch Overhead, The Albatross at this year's KnockanStockan to get a sense of the anticipation surrounding them.
This coming year is going to be a breakthrough year for Overhead, The Albatross. It's coming, but you've heard us say that before...
---
Overhead, The Albatross release their BRAND NEW single and video on GoldenPlec this Monday (24th Aug) at 2pm.