Every year the GoldenPlec community of writers and photographers (70+) come together to vote on their ones to watch for the upcoming year. After pulling the votes together, we select our 'Plec Picks' for 2016. We have classical artists alongside rap, jazz, grunge and anything in between. Our list strives to encompass a broad spectrum of artists and music in order to highlight the thriving music scene that now exists in Ireland.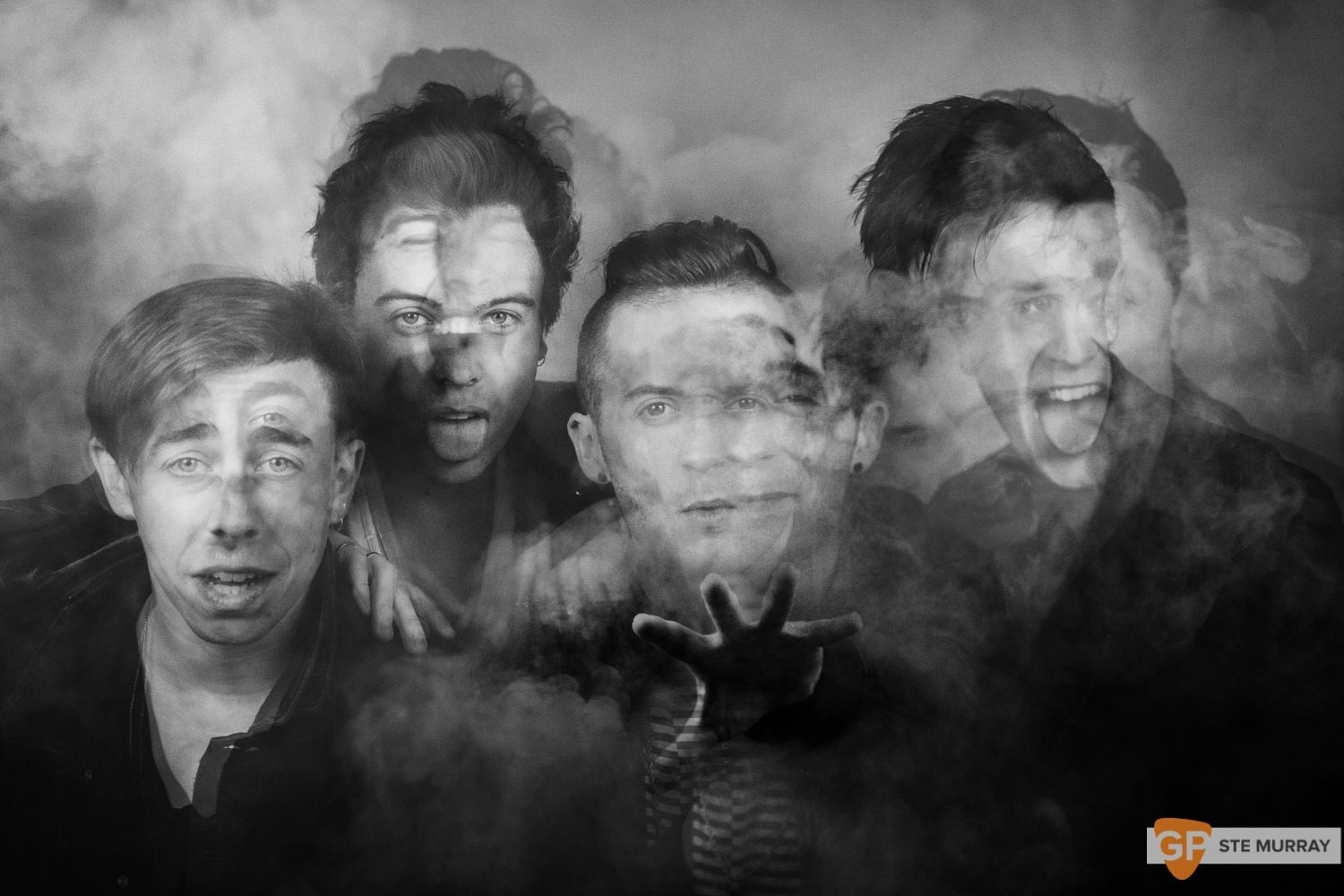 The Duracell Bunny could learn a thing or two from the gents of OTHERKIN. In a manic year that has seen them tour extensively, release an EP, play some of the biggest festivals in Europe and joined record label Rubyworks, they still find time to get some last minute Christmas shopping in. GoldenPlec caught up with them in a busy city centre café, the day after they finished their tour with a support slot for Ash.
As the coffee arrives, Conor and Rob settle in. 'We're not long back from Belfast. The gig last night was amazing. A perfect way to finish off the tour' a beaming Conor tells us as he shows pictures of the stage and venue like a proud father parading his first born.
Supporting Ash is the latest in a string of achievements the Dublin based band have enjoyed this year. At the end of 2014, none of them expected what lay ahead. "2015 has been bizarre. In a good way," Rob tells us. "It saw us take on the band full time. We went from jamming once every few weeks to practising as much as physically possible. So much so that we had to leave our last rehearsal space because we were pissing off the neighbours. Getting a manger was probably the best decision of the year though."
With the arrival of a manager Brian Bradley, the band were able to focus on what they do best. Music. "We used to do everything ourselves. After a while it got to a point where we needed someone with contacts and a proper knowledge of the industry," Rob tells us. "We had heard horror stories of bands and managers not working out but we have been so lucky. It's like having an older brother around. He is hard on us when he needs to be but at the same time always has our best interests at heart."
Aside from a new manager the band also signed with a record label, which has made releasing music infinitely easier. "It's possible to go the D.I.Y route and release stuff yourself but the minute you try to get outside Ireland your pockets grow holes," Conor tells us. "Our label has really helped us reach more people. In comparison to others it is relatively small but that works for the band. We are in contact with everyone in the company regularly. They are so helpful and more importantly don't put pressure on us to do something we aren't comfortable with which is rare."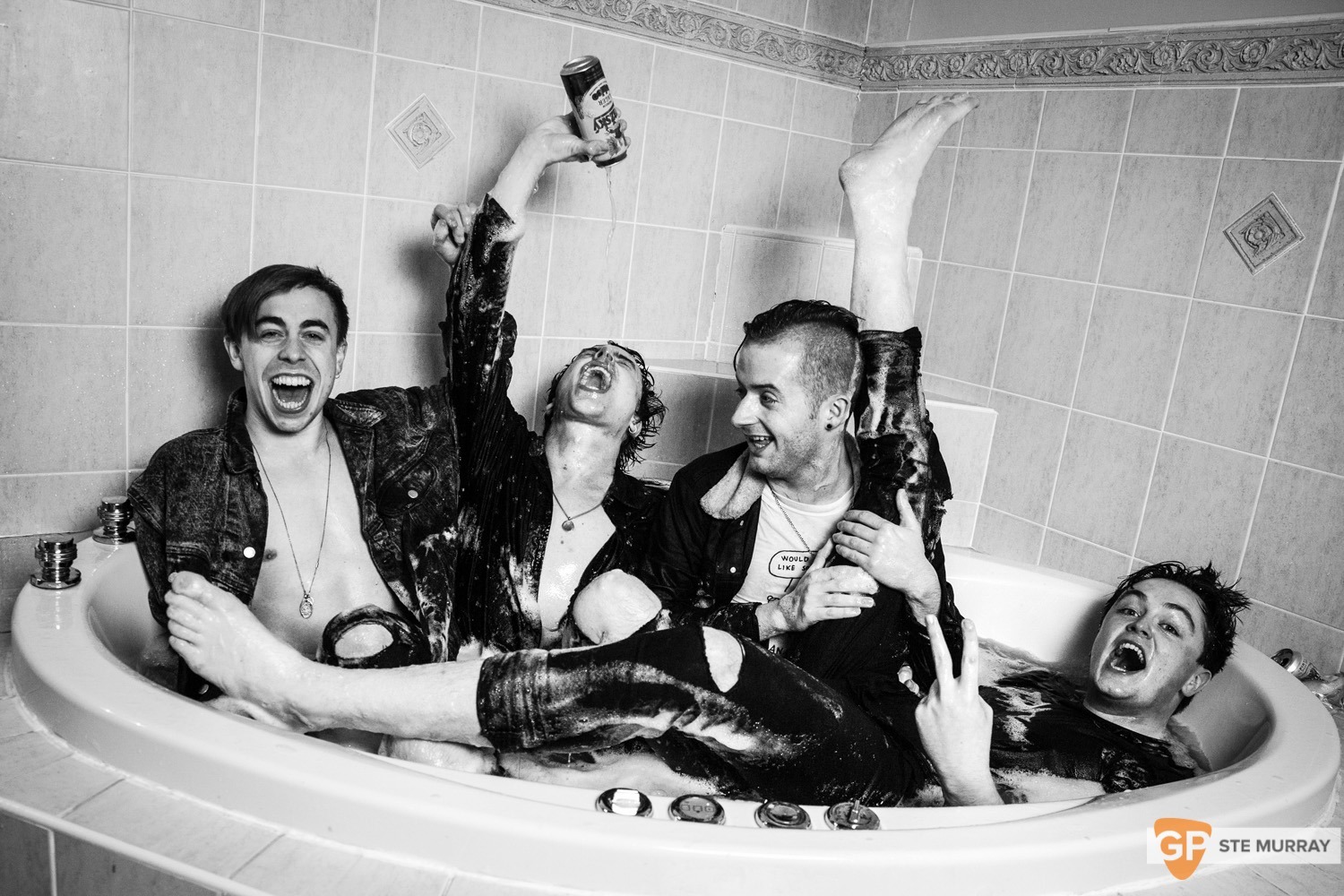 On the outside things look to be going well for the four piece. You would be forgiven for thinking that they find themselves under pressure to live up to the hype. Nothing could be further from the truth. "I suppose there is pressure but it comes from ourselves. We are insanely self critical," Rob tells us. "We won't release something we aren't totally happy with. You only get to make one first impression with a new release so everything needs to be perfect. Why bother in the first place if not."
The pressure they put on themselves has seen albums worth of material strewn on the studio floor. "We aren't a band that can take elements of a few songs and mash them together. If it doesn't feel right then it's scrapped. We probably waste a lot of our own time working that way but we don't want Frankenstein songs that are stitched together."
With a varied writing process where all members of the band offer input and feedback ideas are never in short supply. Whether it's a guitar riff, a drum fill or even recordings from a phone everything is considered. "I used to work in a coffee shop and on so many occasions I would have to run to the toilet to hum into my phone because the idea for a melody hit me," Rob laughs. "With things like that you have a minute or two before it's lost forever so I had no choice." For Conor inspiration comes in unusual places. "Backstage at Electric Picnic before we went on and I was playing around and warming up and this melody just happened. It ended up forming the backbone of a song we use in our sets regularly."
Behind the music the group are all friends, which makes giving criticism and feedback easier. "At the end of it all we get along so well that if something could be improved on or isn't working we feel comfortable enough to just say it. No feelings get hurt which is brilliant" Conor tells us.
Many bands are made or broken by time in the recording studio. Some itch to get back on the road while others painstakingly comb over every note. OTHERKIN fall into the latter category. "I never understand why people don't like the recording process. We all love it. In fairness we work with Dave Prendergast of Overhead The Albatross so it's like recording in a friends house which probably helps," Rob tells us in between sips of coffee. Their most recent release, 'The 201 EP', was never supposed to exist. "We were in the studio purely to record a few rough demos and one thing led to another. Before we knew it we had an EP recorded that we were all so happy with."
Making a decision to pursue music as a career is not one that is taken lightly. When some of the band have spent six to seven years training to be Doctors it can be even harder to make that leap. "Realistically it's probably the biggest decision we will ever make" Conor says. "Some people still think we are crazy. Giving up a career to play music is a huge move but I think if anything it shows how serious we are about what we do. We treat this like a job. We practice five days a week 9-5 and in between practice we are answering emails, looking after our social media or giving interviews." To date it's all rock and roll without the sex and drugs.
As the interview rolls on and the coffee hits the bloodstream, talk turns to highlights of the year. Getting a WhatsApp message from their manager inviting them to play the Reading and Leeds festival while on the commute to work is a moment that will live long in the memory of the band. "We thought he was taking the piss. The BBC had played some of our songs but we never expected them to invite us over to play, " Conor laughs. "It was surreal. Hearing Annie Mac and Huw Stephens introducing our music was enough. To be asked to play at such a prestigious festival was an absolute dream".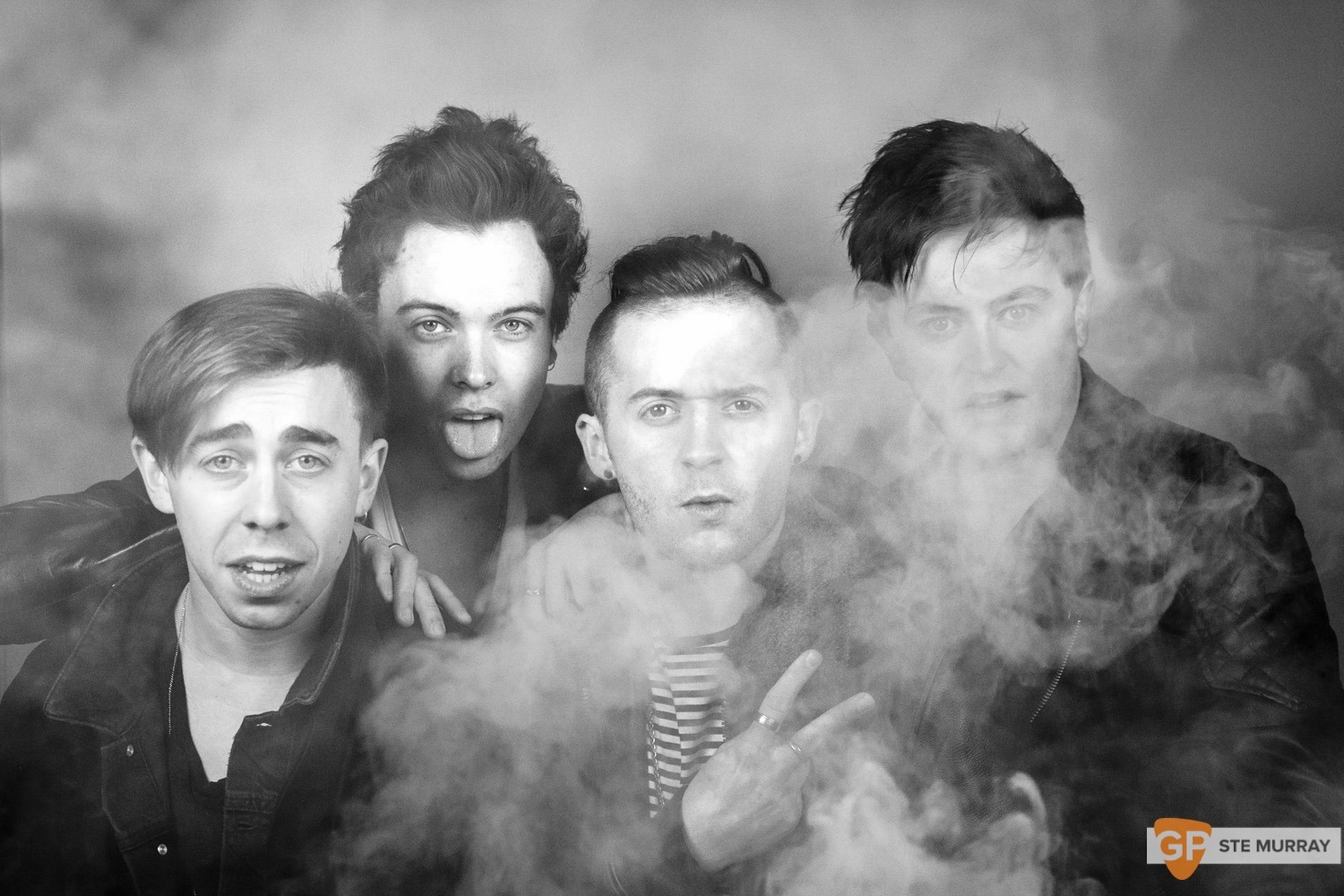 While they might be a relatively young band they still have some 'Spinal Tap' moments. A red faced Rob shares one of his hazier memories with GoldenPlec. "When we were playing Reading there were so many bands we wanted to see. We were hanging around backstage having a few drinks. We had to leave to get the bus to Leeds and lets just say I didn't feel the best. My lasting memory is crouching between the huge tour busses of Mumford and Sons and Alt-J and throwing up. My first day gigging in England and I got sick on Alt-J's tour bus. That's something to be proud of right? We had a few other mad nights but the less said the better for now. We want to be able to tour again." And touring is second nature to OTHERKIN by now.
Going on the road can be daunting. Will we get lonely? Will we kill each other? Will we be too tired/too cranky/too drunk? Spending months living out of a van isn't easy but it managed to bring the band closer together. "It was a great experience. The second I got home I wanted to get back out on the road" Conor tells us. "We don't actually fight we just viciously take the piss out of each other but we are so close that we all know where the line is. Touring has been one of the best parts of the year."
What lies ahead in 2016 for OTHERKIN? A bigger tour is already confirmed. Talk of an album is being thrown about and despite having countless songs ready to go the band are in no rush. "Our label isn't putting pressure on us and we want to do it right so we plan to take our time. Maybe we will release a new EP or a single. We haven't really decided yet." Whatever they have planned there is no fear of the band resting on past successes. "We've worked to hard for this. We have no intentions of letting anything slip". Duracell Bunny eat your heart out.