In 1958, in the small West Cork town of Leap, Sarah and Mick Connolly opened the doors to their newest establishment, The Central Bar. The bar, which also acted as the Connolly family home, was a resting place for Cork natives on their way down west for their holidays.
Leap, about 90 minutes outside of Cork City, acted as a portal to another world, with holidaymakers getting their first glimpse of the sea before reaching Skibbereen, Baltimore and Dunmanway.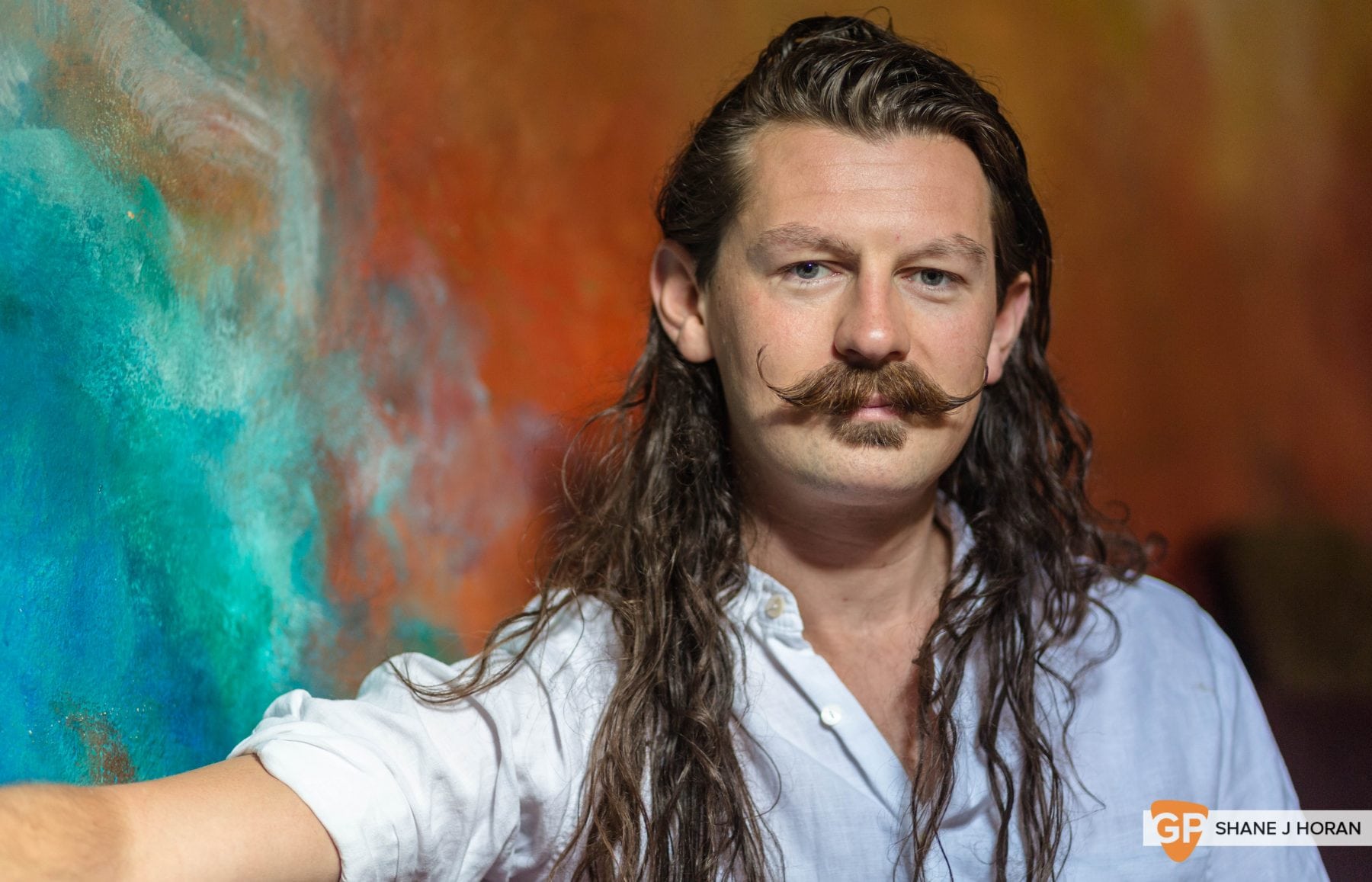 Since the bar's first sessions in 1958 (posters for the gigs still exist), music has become the foundation upon which the Connolly family have built their legacy. Sixty years and two generations later, Mick's grandson, Sam McNicholl, welcomes GoldenPlec inside one of Ireland's most beautiful venues.
The story of Connolly's is one of love, family, hardship and a passion for music and the community.
Sam re-opened the venue after a decade closure in 2015, taking one of the biggest financial risks of his life but, with a smile on his face he admits, that he would do it all again in an instant.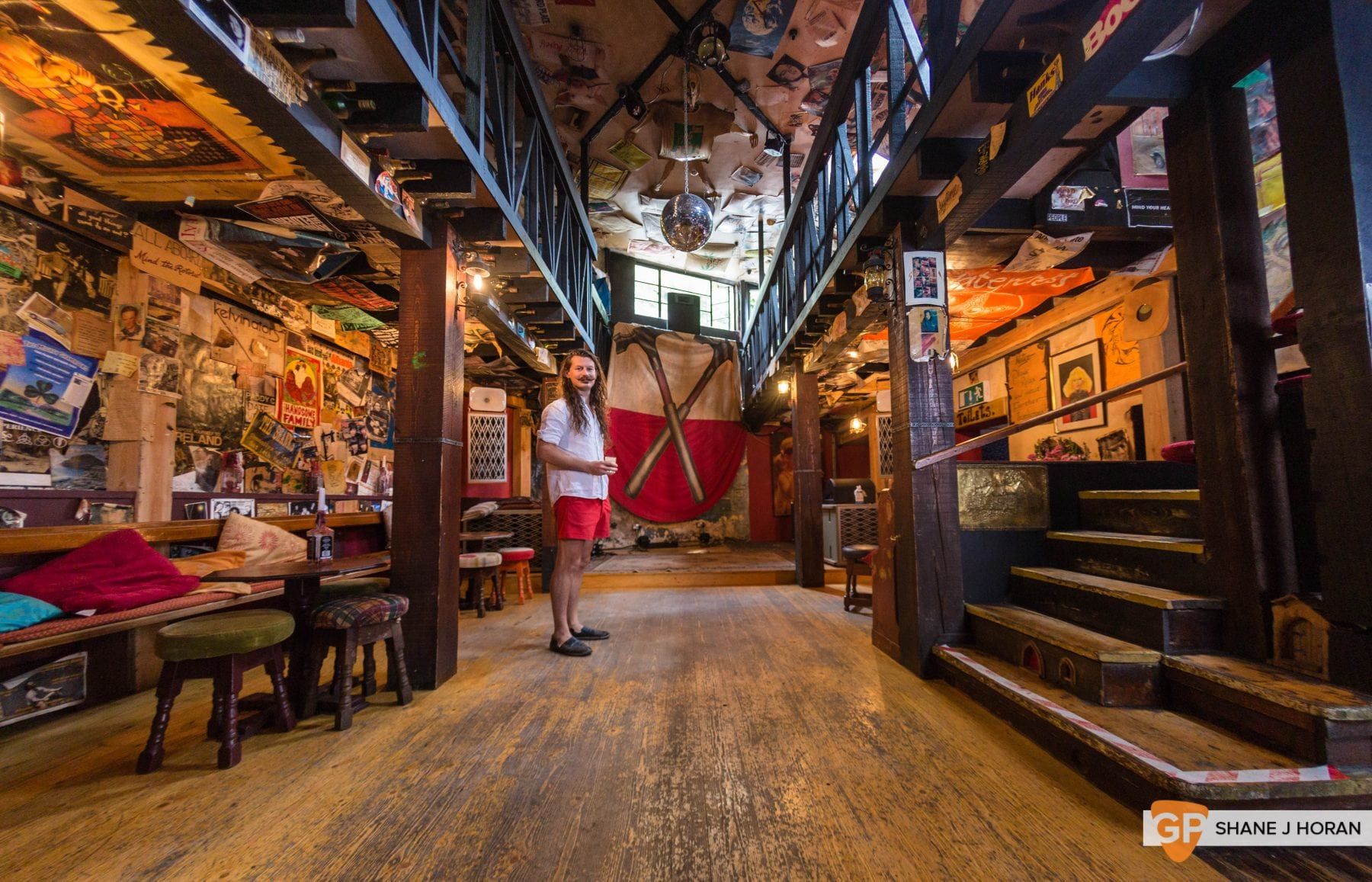 <<GP:>> Music was a constant in your life, was it an obvious career choice for you?
It (music) was everywhere. My Dad was a musician, a recording engineer, and everyone that came to the house was a musician. My mum used to tell me about how when she was pregnant the DJ's were playing in the pub and a good friend of hers who was also pregnant would have to leave because her baby would be freaking out because of the bass drum, and Mom kind of clicked that I, in utero,  wasn't freaking out.
<<GP:>> Your parents decided to sell the license in 2006, what was your reaction?
I remember they asked me if I wanted to interject but it was the right time. Yes, I love the venue, I loved growing up here, but there comes a point where, no matter how cool your parents are, if they're Albert Einstein or Sting, you want to rebel, and I wanted to leave. They'd done it all and Irish culture was changing, the recession had hit really hard and they wanted to retire.
They were offered an out, I understood, I wanted to live my own life and travel. I went to London, they shut up shop and were planning to sell the property  but it fell through, and then it was just a bar without a license. Then my dad got sick, he passed away and it sat here for 9 years before we re-opened it again.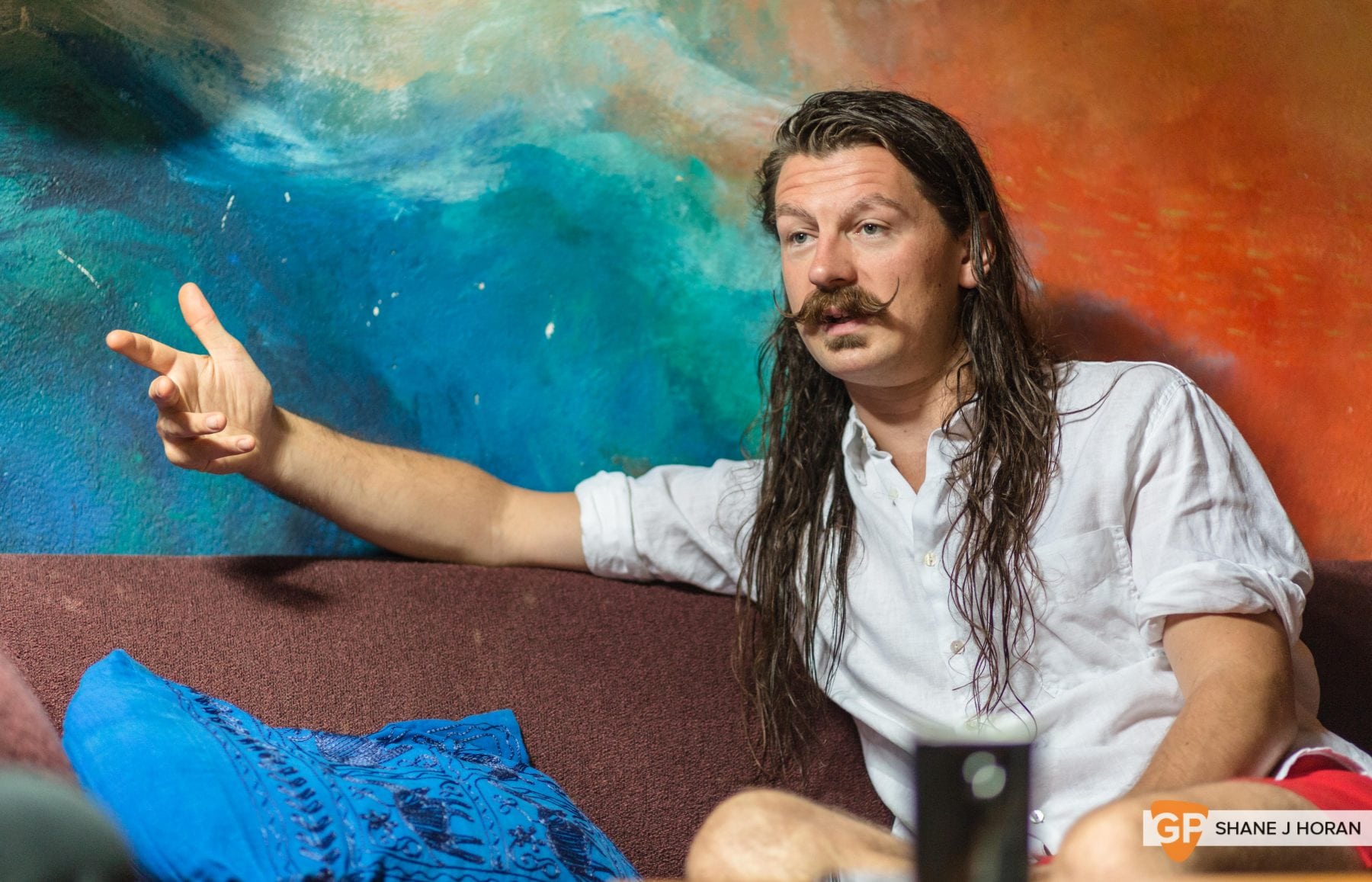 <<GP:>> How soon after your Dad's passing did you first think of re-opening the place?
Almost immediately if I'm honest. Me and my mum were talking about this recently, she almost kind of outwardly said it to me, she said "Did you open the venue as a sort of catharsis, did you open it to keep your dad alive?" and I think the honest answer is probably yes. Initially it was that, but it was so difficult that it gradually morphed into something completely different and it's now a much more personal thing.
We had to change so much, connectivity back then was a poster on the local shop window, they spent on advertising that didn't work, they were taking out ads in Hot Press, The Irish Times and Rhythm Magazine in England. Dad actually coined the phrase "The best music venue in the world … probably" and he had all these cheesy little advertising campaigns.
On the day of his funeral, there was twenty bands here, it was unbelievable. The venue was over, it was gone and his death was like a supernova, it restarted the whole thing. And then I switched into a different mode, I was thinking "I can do this".
<<GP:>> What's the reception been like since you reopened?
The start was like an avalanche. It has been a catharsis, it has been this amazing experience where you grow up with these effervescent, creative, open-hearted and warm parents and they do something around you that everyone loves and cherishes and then it's gone and it's disappeared.
Then there's this tragic story where Paddy (Sam's Father) dies very young and people might have been subliminally in mourning. Then I announced that we were re-opening and the responses were so emotional for people. Even if the venue isn't open in five years time it will still be the best decision I ever made, no doubt in my mind.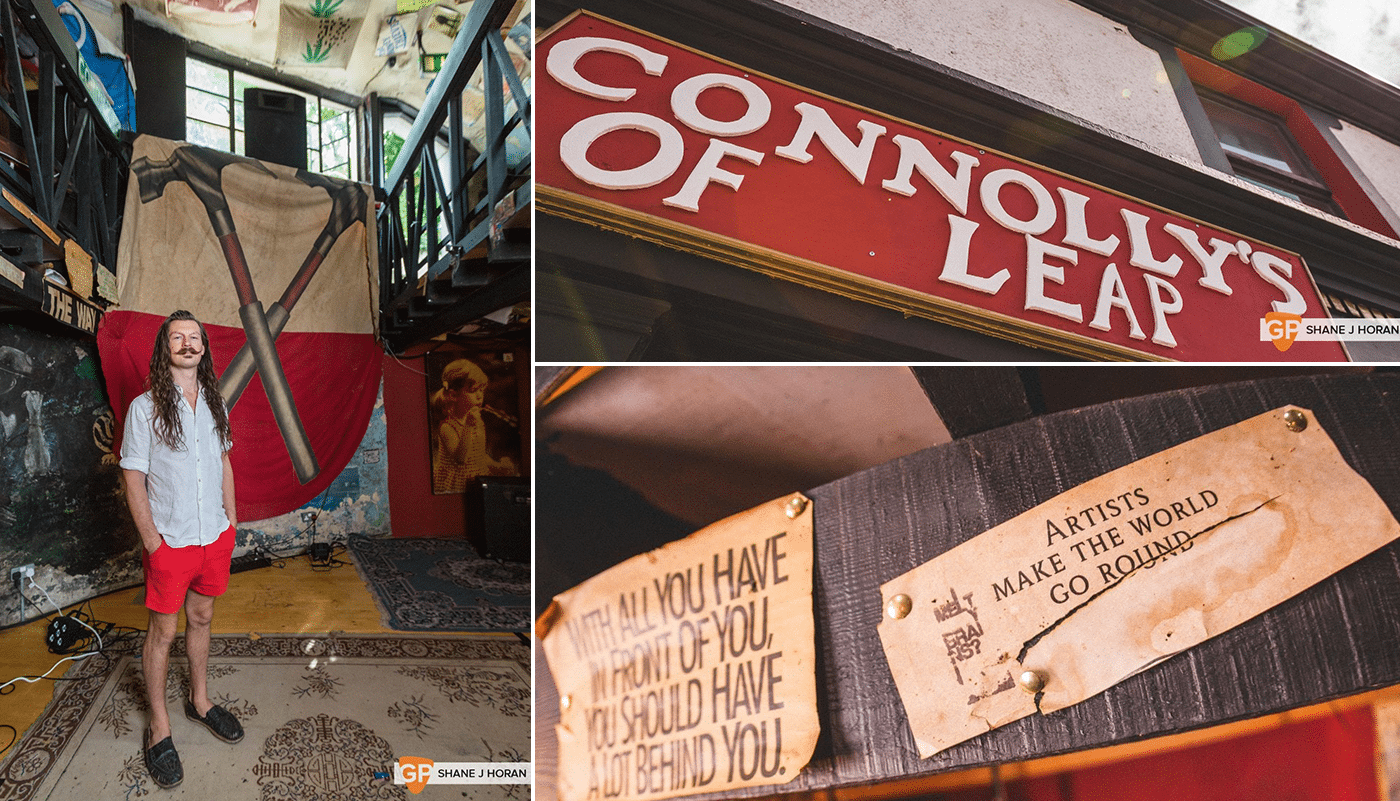 <<GP:>> When you book bands for a show, what do you want their experience and memories of Connolly's to be?
I want them to think of Connolly's as something other than a venue. I would like them to be able to spend time in nature when they're here. We're on the coast, you can nearly spit out the front door into the ocean you know? I just think people should stay here for a few days.
Okay I know you're a musician and you're in it to make money but this isn't your cash-cow venue, this is the one for the artist. This is where you come, stay with us, and have a breaking of bread experience. That comes back to the idea that what's important is those around you and the people you share this life with.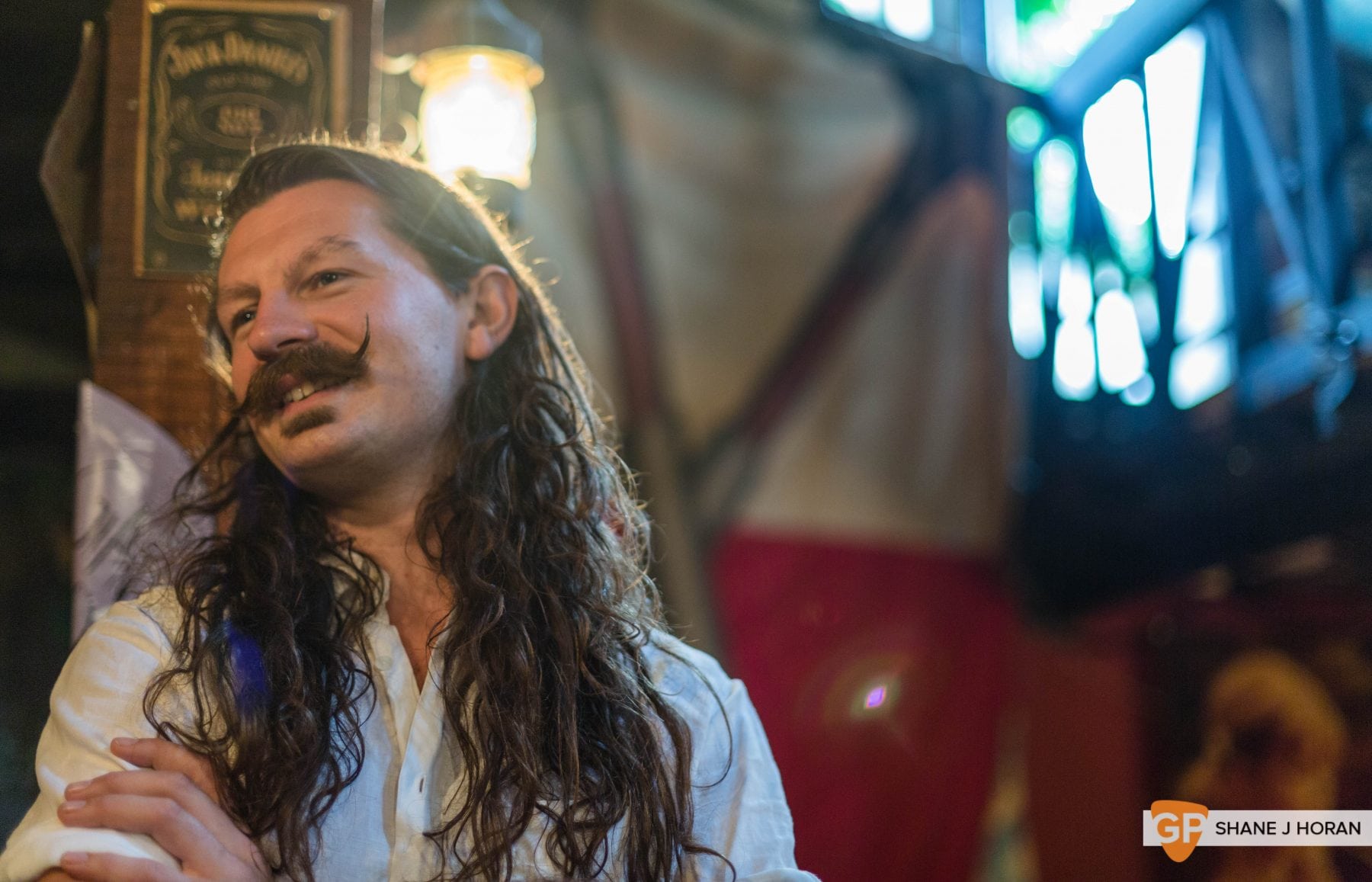 <<GP:>> What's your least favourite part of running the venue?
My least favourite part of the job is having to school people in a way. This may sound weird but we do things here where young people come in and they don't really respect the place and I have to kind of intervene. They come here and the space has this kind of hedonistic feel to it.
For example, if you're partying and you're having a great time and you rip something off the wall by accident, I will completely allow that. As long as you're doing it in love that's absolutely fine, but if you do it out of disrespect then there's a problem.
It happens you know, people bring in their own alcohol or break something. You want to think that everyone is here in love and to have a good time but there are some low-vibe people around.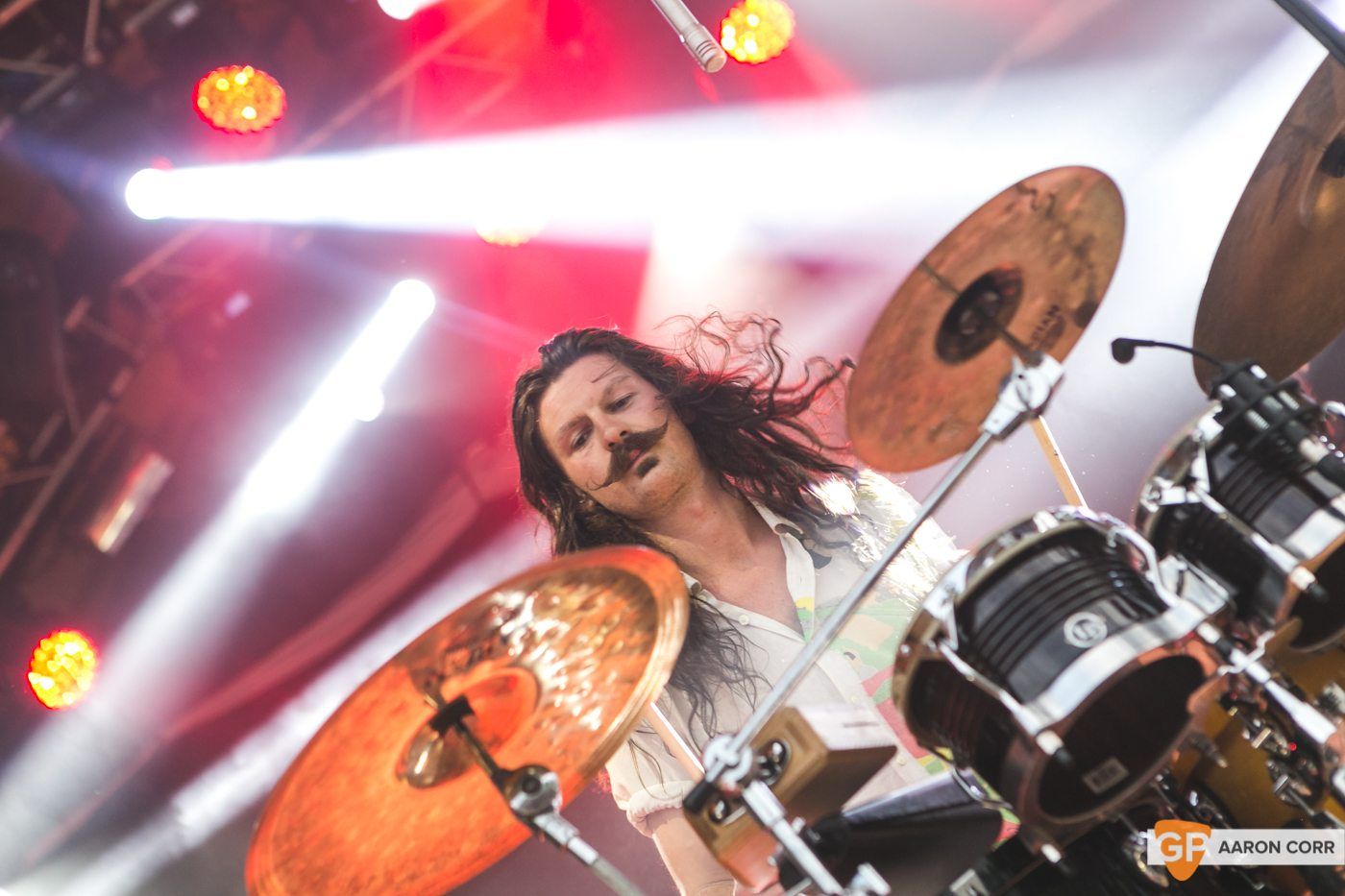 <<GP:>> You've spoken in the past about trying to make Connolly's of Leap a retreat for bands. How close are you to achieving that?
Well you've to be careful with your own ambition sometimes, because when you have a big idea, you sometimes work so hard towards that ideal, that you might be there and you don't even realise. Your sights have already moved and you're already in that place that you've always wanted to be.
Last week we had Daithí come in, I'm doing a set with Daithí now, so he came in for five days and we rehearsed 12 hours a day, had a barbecue in the garden and everyone stayed here. Obviously, I want it to get better, self-catering, artists to have their own cabins and let bands enjoy their surroundings.
I do have a five-year plan, I would like to do some large-scale renovations, but the next step is looking for funding and a mortgage to allow us to do that, but I guarantee you, one day it will be done.