Iceland is a country that consistently overcomes its underdog status. This was exemplified last summer when the country defied the odds to not only reach the World Cup but manage to hold Messi's Argentina in their first game in Russia.
Quintet, Of Monsters and Men embody its gargantuan landscape and demonstrate the strength in teamwork, hard work and passion for one's craft.
Their first album, 'My Head is an Animal' (released internationally way back in 2012) brought the group immediate success. Reaching no. 1 in their homeland (Iceland), Australia, as well as here in Ireland, and even going platinum in the US, the indie-folkers could have been forgiven for becoming lost in the occasion.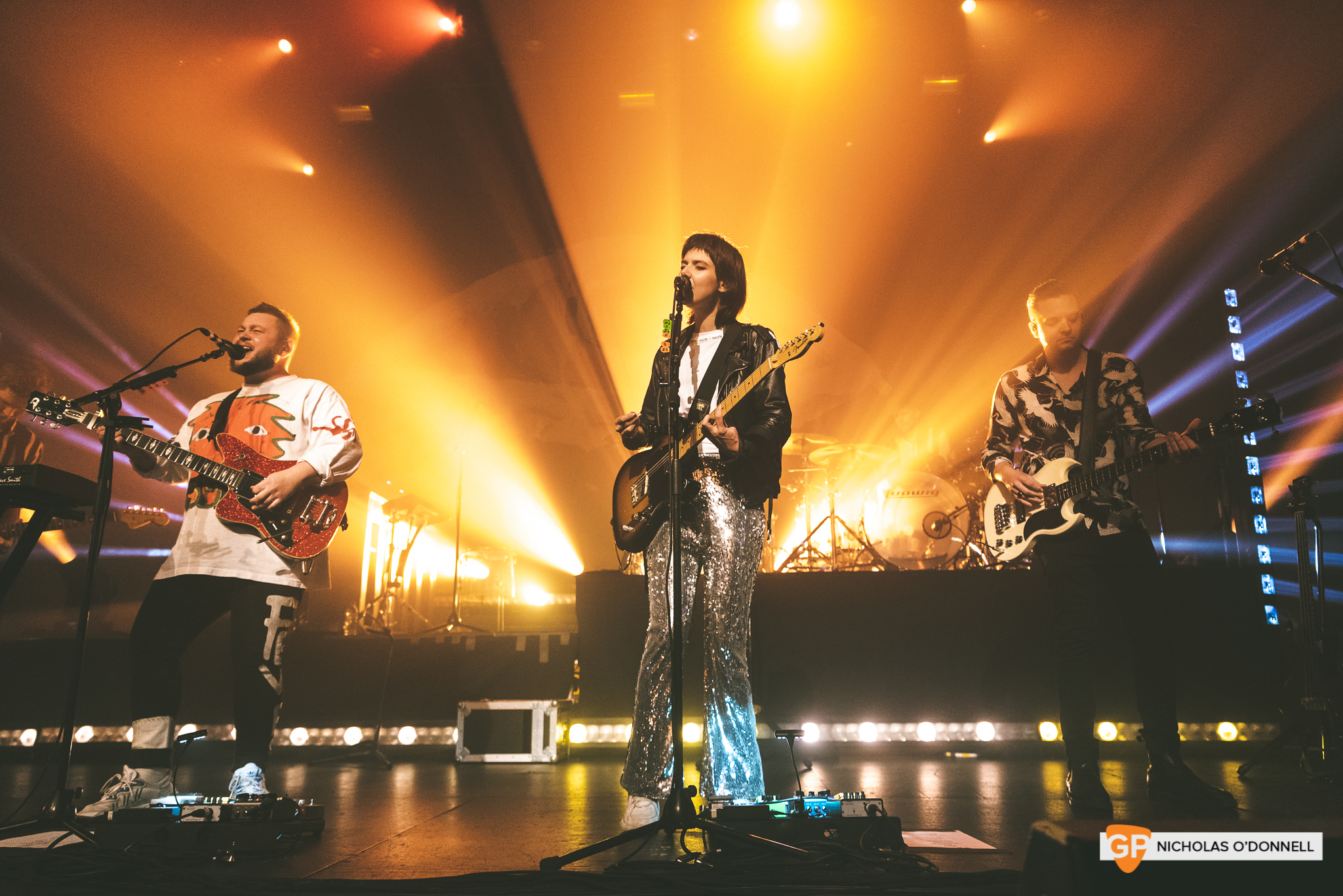 Lead singer/guitarist, Nanna Bryndís Hilmarsdóttir and lead guitarist Brynjar Leifsson (whom formed the earliest creation of the band, Songbird) insist they were able to stay grounded, however.
"For me, we never got the chance to notice it or reflect on it immediately because it all escalated quite quickly. It's like being in the eye of the storm. Everything's happening around you and you're just in the calm," explains Nanna Bryndís Hilmarsdóttir. "We toured so much that we never got to look at all the opportunities that we have and be like, 'oh my God, this is amazing!' When the venues started getting bigger and stuff like that…just seeing all the crowds".
Of Monsters And Men were embarking on a tour that would see them perform at The Olympia in Dublin, as well as Ulster Hall in Belfast (a city already loosely affiliated with them having appeared in two episodes of Game of Thrones).
But it's city festival, Iceland Airwaves in Reykjavik which we are most curious about "Every time we come home for a break, we really appreciate it. It's kind of a safe place because we don't play there often," reveal Nanna and Brynjar.

It's been three years since they last performed at Airwaves and they are understandably excitable to be returning to play in their homeland. And they are also excited to see lots of local talent with Brynjar keen to champion Icelandic black metal band, Auðn. "They're one of my favourite Icelandic bands right now".
As well as Auðn, Nanna also heralded compatriots, Mammút ("I'm very excited about everything they're doing"), Vök ("they are going to be supporting us for the last part of our European leg"), and Agent Fresco (who, like OMAM, also won the country's Músíktilraunir competition).
Explaining why a country with a population of less than 365,000 is so proficient at fostering creativity, Brynjar commented: "We've often thought about it. It's the isolation, you have to make up something to do. You just end up spending time at your house writing music".
Nanna agrees. "Creativity is like your other arm... it's very common that people are creative. Often, they don't even think of themselves as creatives. Usually, they're a musician and they're also a carpenter, people are very active in being in many roles, creativity is another part of that.
Maybe, when you have someone like Bjork or Sigur Rós venturing out, doing their thing, you see this as a possibility for you, it creates this mentality that, 'you can do that too"'.
Brynjar, meanwhile, ponderes the country's rich artistic tapestry. "Throughout the years, there's always been a lot of literature and painters, so it's always been there".
Building upon this, Nanna told us, "I'm more into the Icelandic ghost stories [than the country's sagas]. There's one called Guðrún Garún that I really like. The ghost stories are more fun because they're all shorter and the Viking tales are brutal and when you're reading them in Icelandic, it's kind of hard to understand because you have to go into the whole family tree when they're describing something in there.
"Two pages of who they're descended from. You get a real sense of what it was like to be around at that time-being in Iceland and it's cold and it's dark and you're afraid of these creatures".
Remarking that this seeped into their early music, Brynjar says, "on the first album, there were a lot of animals and monsters".
"We were inspired by that in the first album then later on we went off into our own experiences. It's always lingering in there. I think a lot of the references and stuff reflect that. I like using nature," adds Nanna.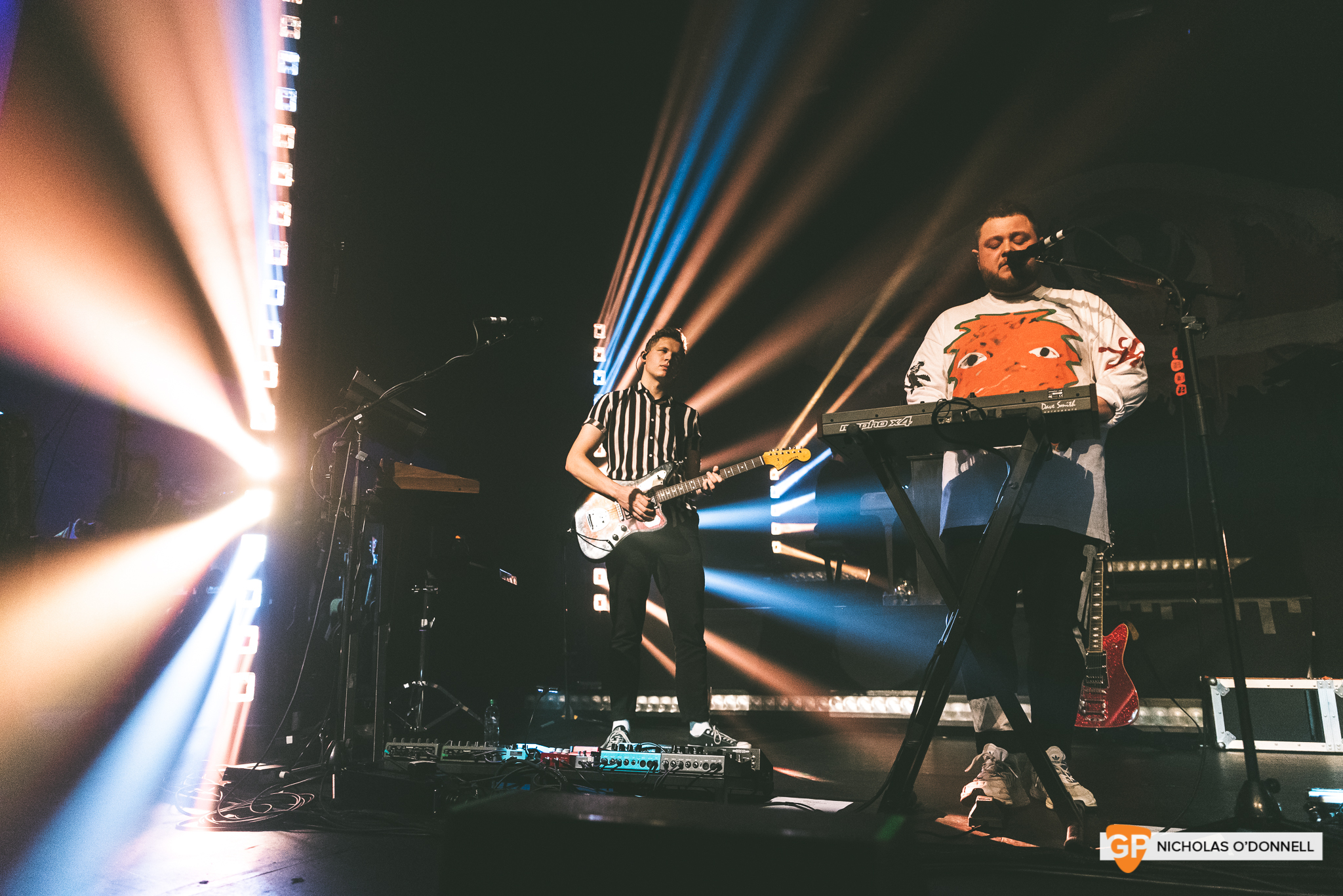 Throughout the interview, the pair speak almost an equal amount. They are quick but also patient with their exchanges, regularly supporting one another's point. It's little wonder that they are the longest-serving members of the band and their relationship is so palpable onstage.
For this year's superb third album 'Fever Dream', the band returned to work with Rich Costey (Muse, Biffy Clyro and Sigur Rós).
Delivering an altogether more tightly constructed and 'accessible' record, Of Monsters And Men describe the creative process for 'Fever Dream' and reveal just how skilful Costey is.
"On and off, we had been recording the album for a year and got lost. We never finished anything because we were always trying new stuff. We had 15 songs which were 50%-70% done. We needed that kick to wrap it up. He made you make tough decisions. Question if something is important in the song."
Furthermore, this was also the first time they decided to use computers. "I think it's important to find new ways of being creative, being curious. At first, we were writing in our own separate corners and sending stuff between each other, bouncing ideas. It gave us the opportunity to have a better vision of the idea. Ideas got more of an opportunity to become songs."

"If somebody brings an idea into the studio, you can see where it's going. Instead of what we were doing on the last two albums - we'd try to piece a chord progression or a melody together."
Not stopping at the music, Of Monsters And Men also decided to experiment with their music videos too. "We worked with this director from Iceland called Þóra Hilmars. We wanted to do not as big a production as other videos. We had to do this video with a week's notice. We were preparing for a tour."
On whether this quick turnaround actually ended up working in their favour, Nanna was fast to respond. "In Iceland, it's cool what you can do when you have the drive to do it. We had this concept of this pool. We wanted it to feel a bit eerie, a bit uncomfortable, this mood. I think she did a good job at bringing that together".
On Alligator, meanwhile, the band were given another helping hand. "Colleen [Atwood, costume designer of 'Alice in Wonderland' and 'Memoirs of a Geisha' fame] was someone who our director, Shih-Ting [Hung] really looked up to and wanted to work with for a while. She brought her to the table. And we were all just of course, 'yeah, if we can get her on board, that would be amazing'. Such a legendary woman so that was a pleasure working with her".
When Of Monsters And Men aren't rubbing shoulders with Hollywood celebrities, they also enjoy some downtime. Passionate about another form of costume design, Nanna also commented on drag and more specifically, RuPaul's Drag Race.
"I saw that they just started that [RuPaul's Drag Race UK] and I am so excited because I think that that's going to be great. The drag scene in the UK is so creative. Maybe it's more club kids which I relate to more".
As for which of the boys she could see most likely to dress in drag, Brynjar quickly interjected, "I think I would be the first one to, RuPaul is one of my favourite shows". Chuckling in agreement, Nanna responded, "Yeah, I think so".
Before Of Monsters And Men get any more experimental, they can enjoy having delivered a hattrick of albums and be safe in the knowledge that they will continue to sell out massive venues worldwide.