Every year the GoldenPlec community of writers and photographers (50+) come together to vote on their ones to watch for the upcoming year. After pulling the votes together, we selected our 'Plec Picks' for 2020. We have classical artists alongside rap, jazz, pop, electronic, punk and anything in between. Our list strives to encompass a broad spectrum of Irish music in order to highlight the thriving and evolving music scene that exists in Ireland.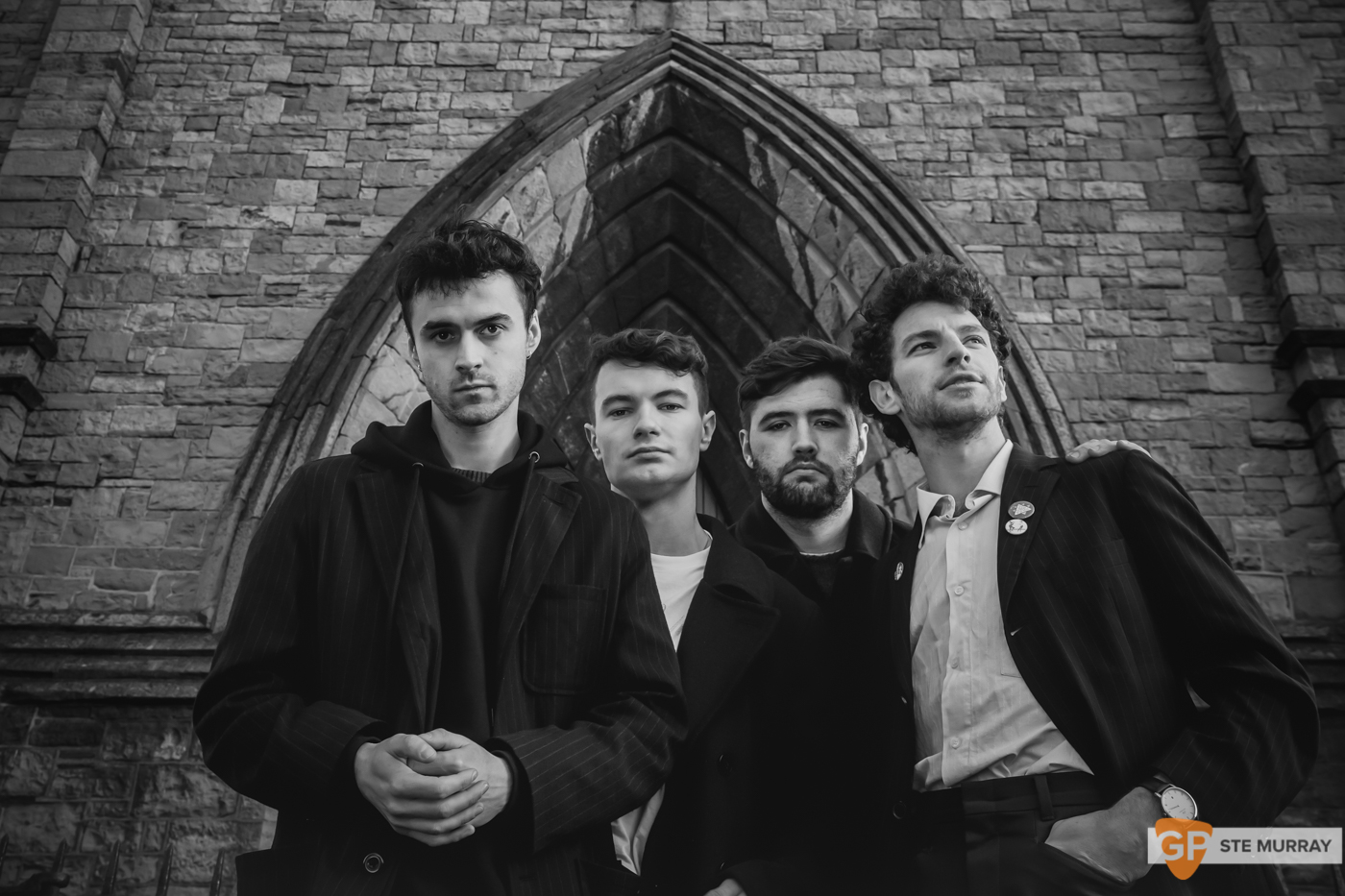 Most Irish undergraduates will remember realising a point where they knew what they did was not going to feed their souls. So therein lies an important decision to be made – keep going, or go all-in on what you're passionate about. For Odd Morris, the choice to play their hand was as much to do with personal satisfaction as it was a love of music.
"It's all about self-fulfilment, isn't it?" frontman Daragh Griffin asks, rhetorically. "I'd rather have less money and the ability to do the band thing than have a great job and have a lot of cash. It's just what's valuable to us, y'know?"
Daragh Griffin (vocals, guitar), Kris Hassett (guitar), Ciarán "Mac" McCarthy (bass) and Sam Martin (drums) first met while at school in Coláiste Choilm, Swords – their name derived from the author of their Leaving Cert maths book, O.D. Morris. They moved in different circles but would eventually bond over a love of music and desire to pursue it as a career.
"It took a few years until we came together musically" recalls Mac. "We had a few years of doing our own thing and we all had our own tastes by the time we came together".
Odd Morris formed in 2017. Daragh credits his Erasmus in Copenhagen while still studying as the impetus for trying his hand as a songwriter. Here he spent his spare time in a music room on campus playing the guitar and jotting down his musings. After performing at an open-mic night, he contacted Kris to join him onstage at The Grand Social. It was here the decision to form a band materialised.
"We actually tried out two drummers, then got Sam," Daragh explains. "We tried two bassists but we knew Mac could play the bass. It was a long process."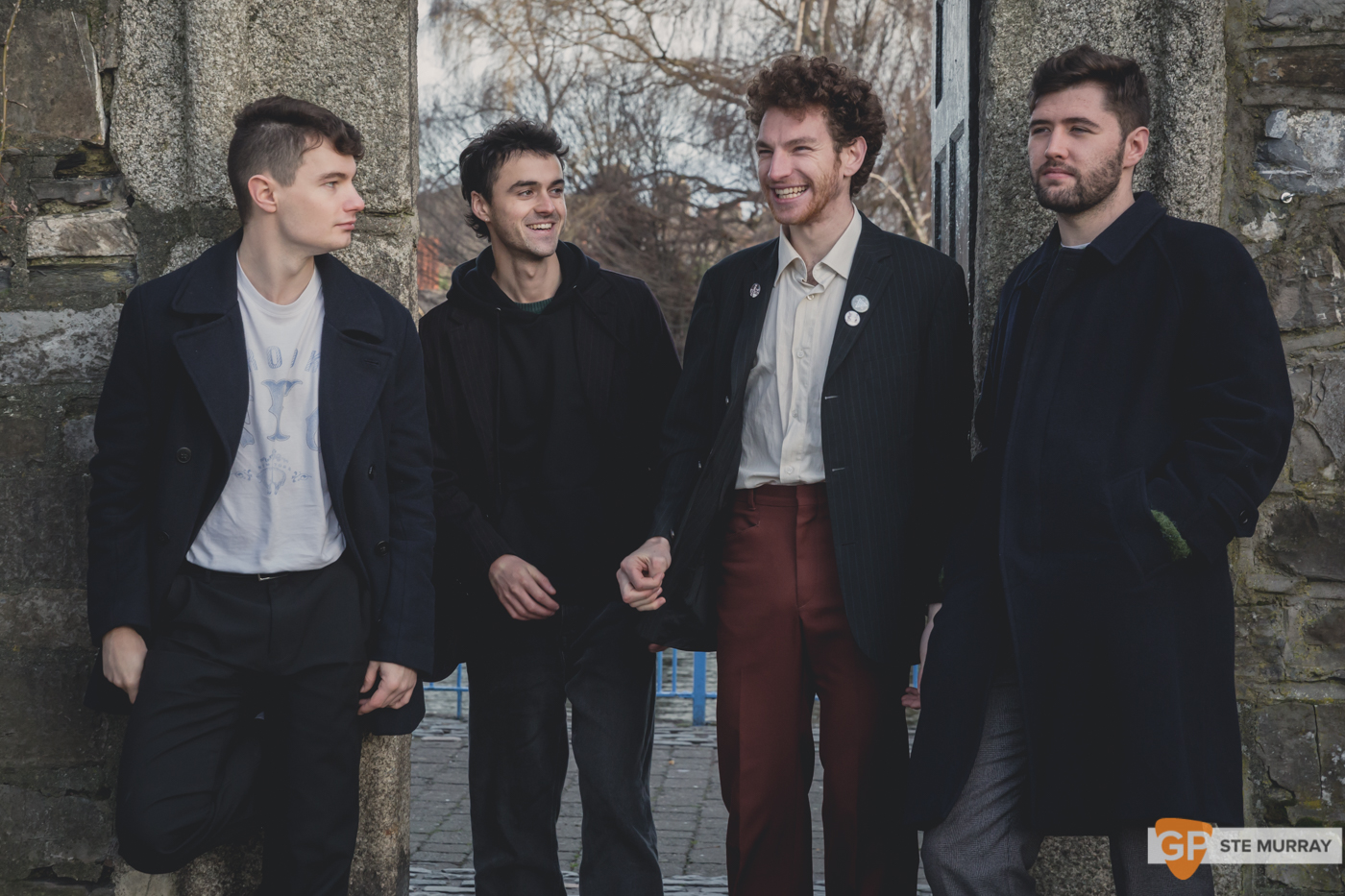 A real turning point in taking things seriously came from a chance Facebook post in late 2018 looking for a rehearsal space. On advice from Carlos from Fontaines D.C., the band tried Yellow Door.
"Girl Band and Pillow Queens were always floating around the studio and we'd still released nothing so it was a little intimidating at first," Kris recalls. "I remember walking down to the kitchen to make a cup of tea and on the way back hearing Girl Band or The Murder Capital rehearsing and you'd walk back and sit on an amp."
Early unease with being surrounded by such company soon became kinship. Odd Morris have opened for both Fontaines D.C. and The Murder Capital. Its small wonder that an affinity of sorts has developed between the groups, as Daragh explains, thanks to shared perspectives and experiences.
"If you look at us, we're lads in our early 20s. You look at Fontaines, Murder Capital, lads in their early 20s. We all have similar interests, we all want the same things from life, we're all living in the same city, and we're looking at the exact same surroundings. We all walk the same route to rehearsal from Dublin City, we're looking at the same things."
It's been a big year for Odd Morris. Not only have they opened for the aforementioned bands, but also Ezra Furman, Fat White Family, Just Mustard and FEET. The band have played slots at Electric Picnic and All Together Now and completed their first headline tour of the UK. With all of this and the release of their first two singles, the band are humble and grounded in their reflection of how it's all been going.
"I think we were really, really lucky with some of our earlier gigs," says Mac. "We were playing to reasonably full rooms that we probably hadn't really warranted. So I look at that as being a stage and I look at maybe the last six or seven months, we've been trying to do our own thing much more and that's really what I'm starting to enjoy"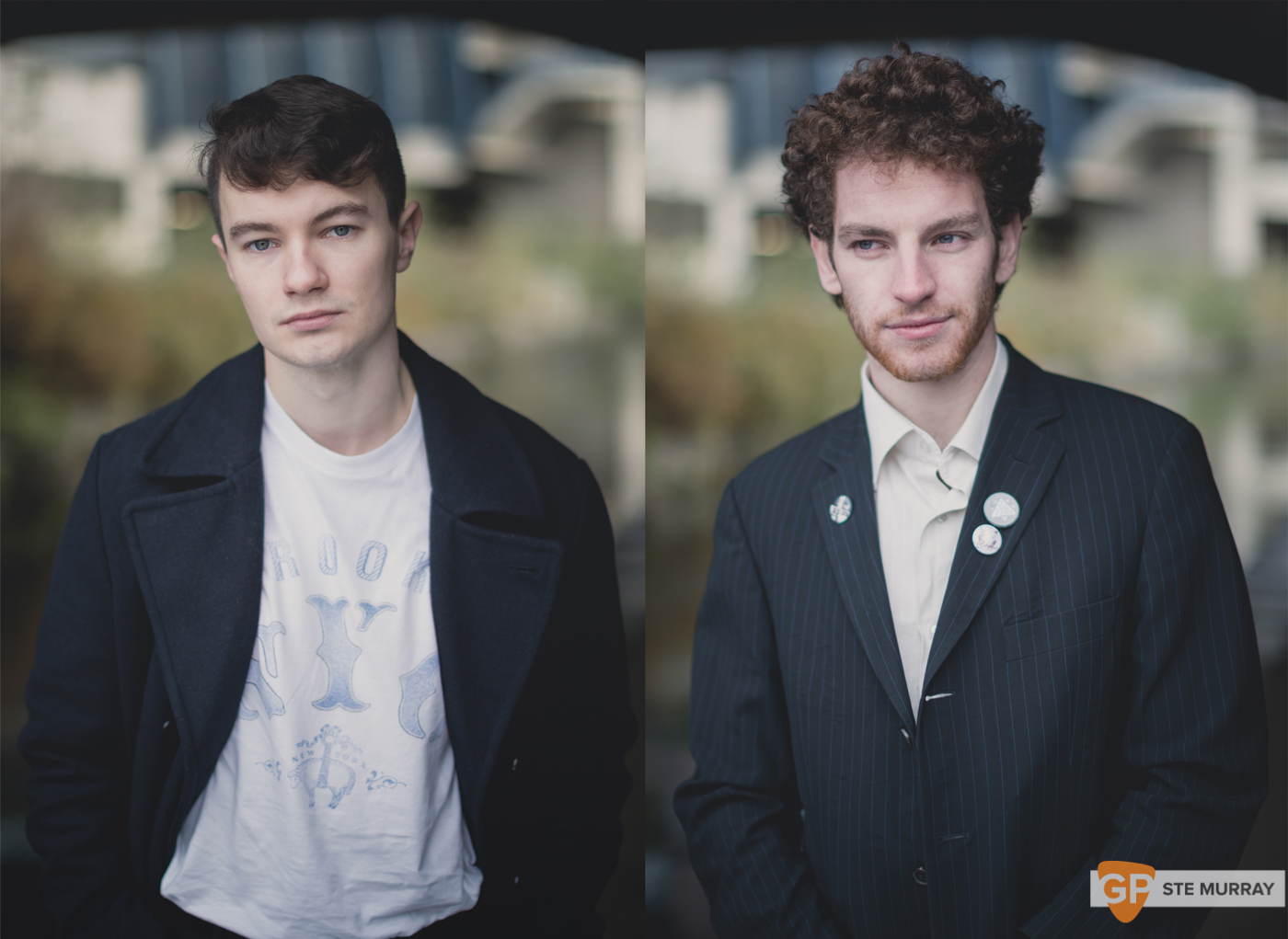 Growing up, each member of the band had their own unique experiences with music. Daragh was raised on traditional Irish music. Sam's mother and father play jazz flute and drums respectively. Mac and Kris were sent to piano lessons as children; however, while Mac had access to his mam's CDs, Kris grew up in a largely unmusical household, later discovering his own love for the trumpet and Louis Armstrong. But the band agree that electronic music formed a solid groundwork for them as a group, personally. Daragh visited legendary techno club Tresor in his late teens while inter-railing on the continent, which he described as a formative experience.
"I remember going through the tunnel and the darkness and feeling that you can actually feel music physically having an effect on your stomach. I was just completely transfixed! It genuinely changed me... it was like music is just energy and just getting that feeling. It's so human."
Though the influence of techno music may not be immediately obvious when listening to the band's output to date, the lads all seem to agree that when the time comes to write music, the importance of rhythm and feel takes precedence.
"When we're writing a track, we base a lot of it around Sam's drums - that undercurrent of a constant rhythm flowing." Daragh explains "I spent a lot of my early going-out years from 18-21 going to Twisted Pepper every Friday, every Saturday, religiously."
"Even when we write our tunes we may come away from it and think 'oh this kind of reminds me of this techno song'," says Sam.
So it may now come as less of a surprise that the grit, roughness and contrapuntal, interlocking guitars of the band's hypnotic debut single What Might Be (released in March 2019) were in fact inspired directly by Matrix Man's Protocol. Per Daragh "There's a part where it's just minimal hi-hats or clickiness and it does this one small little pause and they bring in the bass. It started off as Sam on the hi-hats and he switched straight to the toms but we just wanted something with a pulsating driving rhythm".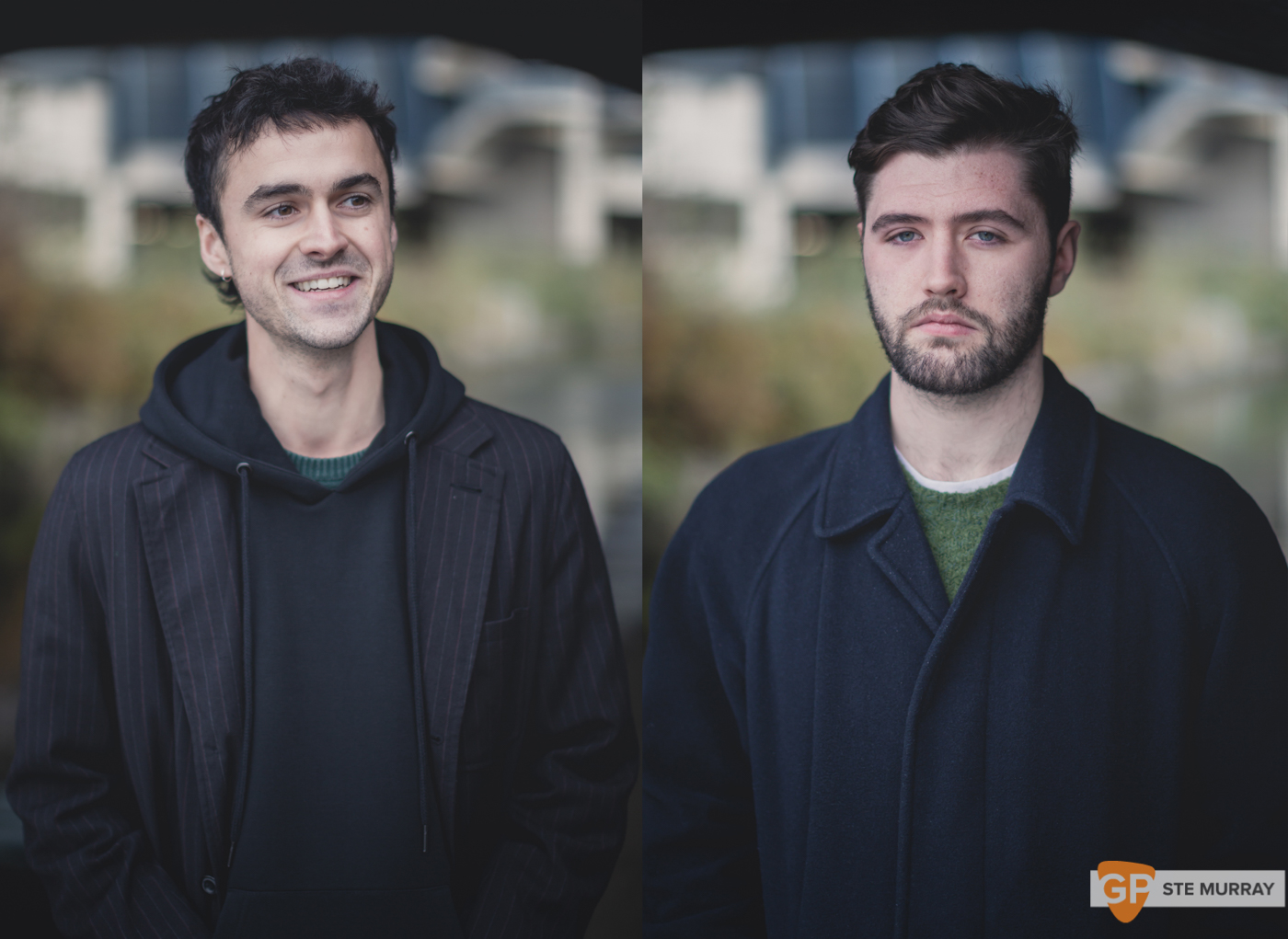 Lyrically, the song references the band's decision to pursue music. "What might be of this, what might be of anything?" What might be of music? It just fit for that to be our first song - what might be? There was an uncertainty to it."
The music and lyrics are intrinsically linked for bassist Mac, who says of his contribution to the song "I wanted it to sound like ten different potential realities of how your life might pan out slapping you over the head. That was the industrial sound of it."
Kris takes pride in the songs flow. "Nothing repeats itself - it's like something drifting off in the wind." Sam meanwhile, elaborates on the approach to its composition. "We threw structure out the window for that. We didn't follow the whole ABAB, verse chorus, verse chorus. I'd never heard anything like it. I didn't understand it at first but I knew there was something in there".
The band maintained this approach to writing their follow-up single, Lilac Leaves, a song the band admit took some six months to finish and several re-writes. Its unusual intro riff was concocted by accident, Daragh recalls. "The tubes on my amp were fucked and when I turned on my distortion it gave this really weird sound and I was hanging on to it like 'I really, really want this'."
Lilac Leaves juxtaposes lyrical imagery of floral growth and bittersweet sentiment with a tense, harsh soundscape. It is a personal ode from Daragh, who wrote the song at a time when he was preparing to move out of his family home. Musing over the process, he recalls "...looking out at the garden and it just came. I thought "oh yeah, you can use the growth of the garden, that you have such beautiful memories in, to acknowledge that people change. I'm changing, I'm growing and I don't wanna tarnish anything". In a way, I'm acknowledging forgiveness, purely acknowledging my own role in forgiving this person. It was totally internal, it's me maybe acknowledging that I'm in a position to forgive more than "I forgive you"."
About his general approach to lyricism, Daragh credits his love of essay writing from his years at school and college to how he structures his songs. I love a start, a middle and an end, I love a conclusion where you breathe that gasp of air and say "yes, now I understand". Alliteration, sibilance, I'm looking back to see where I can put in these little things.
He also cites particular inspiration from Elias Bender Ronnenfelt, the frontman of Danish outfit Iceage. "It always amazes me that he's not a native English speaker but his grasp of the language is absolutely phenomenal. That album 'Beyondless' just fucking tossed me around. It pushed me. I thought: if he can have that effect on someone who has English as their mother tongue, you need to fucking step up here. Some of his lyrics are fucking beautiful."
The band's decision to gig and tour before recording and releasing any material stands in sharp contrast to the rapid nature of groups nowadays who seem to have singles ready to go no sooner than they've formed. While it seems that Odd Morris are the best judges of their own material, both Kris and Sam use other means to test the waters.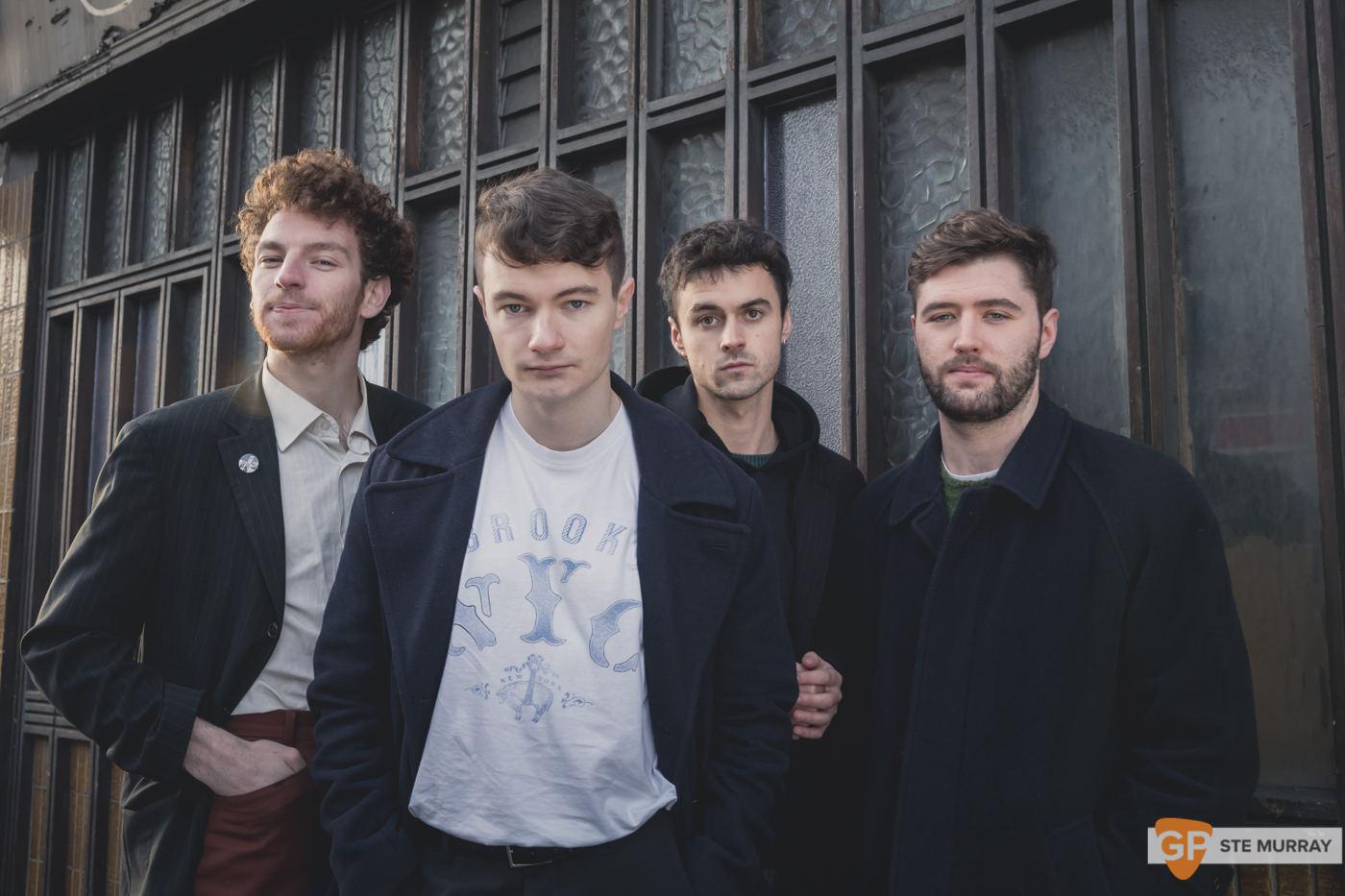 "Playing the songs live is the litmus test," says Kris "You play them in the rehearsal studio for fucking months and then once you get out there you know very quickly if it's a good song or not based on how people respond to it. That's probably my favourite part of being in the band, actually - bringing what we've created to an audience and the process of elimination."
"The Dublin Bus test for me." Sam offers. "I always listen to an album on Dublin Bus... If I could make something that stands the test of a whole Dublin Bus ride from start to finish". Kris agrees "It has to sit well. You could listen to it in your front room and think it's class, but it has to sit well in the real world as well."
Despite having only now being given the opportunity to reflect on their collective existence, it's not what they've done that concerns Odd Morris as much as what they're going to do next.
"There's always something around the corner, that's what is always in my mind, really, rather than sitting rubbing my hands thinking 'oh that was fucking great'," says Mac. "You constantly have to be giving yourself yearly targets," Daragh explains. "You have to be hitting those and they have to be realistic, they have to be small 'cause then when you hit them, something else comes around the corner and just blows your expectations away."
In terms of targets for 2020, Odd Morris will begin with a headline show in Whelan's upstairs on 31st January to coincide with the release of their upcoming single, Cold Water (Tickets €12 here). This will be followed by a performance at The Victoria in Dalston, London. Odd Morris are confident and clear in their convictions. Not content to sit and pick out a "this is it" moment, they are determined to move forward. Watch how tall their garden grows.
Full photoshoot:
Click on images for full size.