Every year the GoldenPlec community of 70+ writers and photographers get together for a natter about which artists we expect to explode on the music scene in the year ahead. We have selected our 'Plec Picks' for 2016 and the list encompasses a wide range of artists, highlighting some of the best bands and solo artists currently active in Ireland.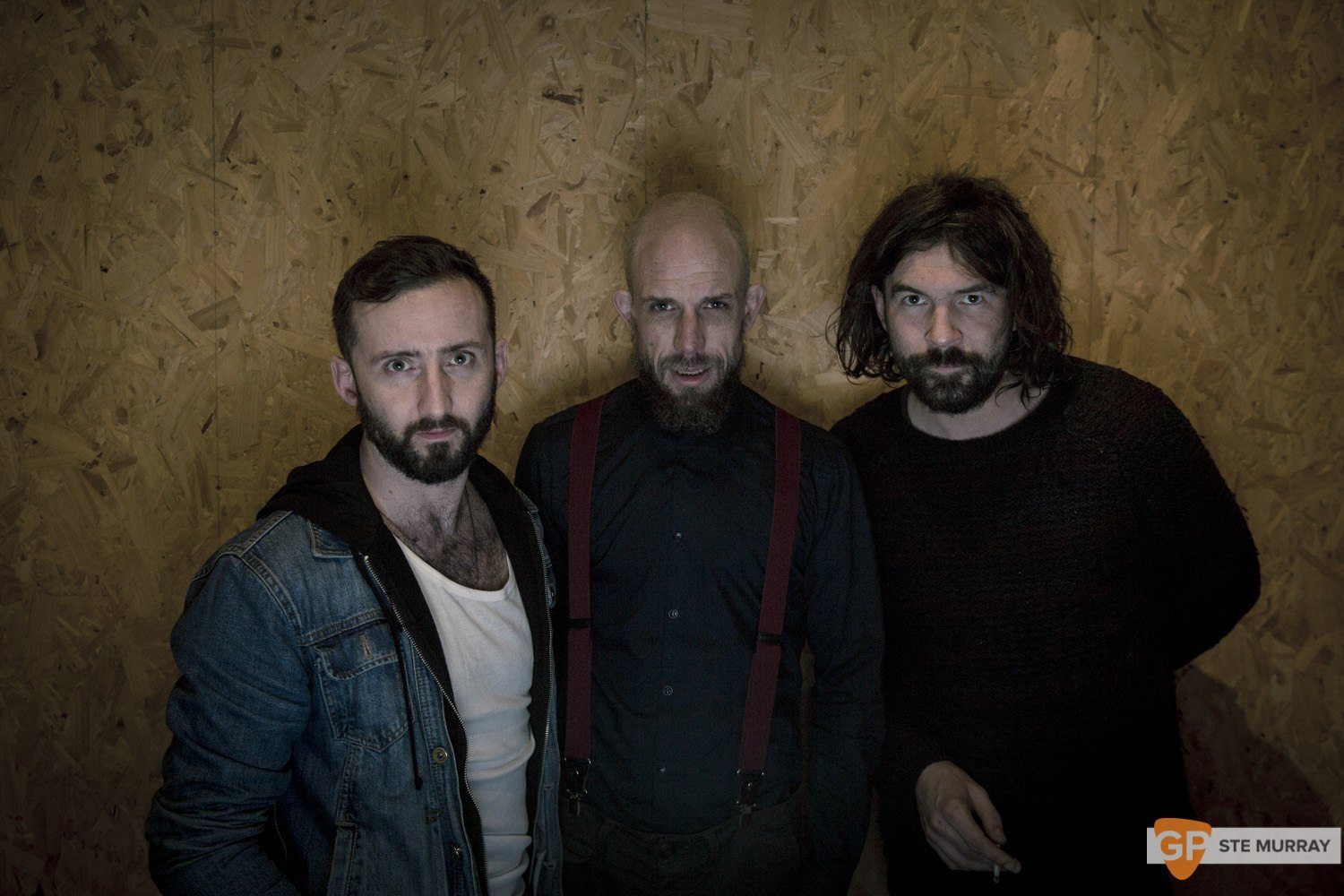 A product of the nonconformist joy de vivre of the modern DIY Irish music scene, New Secret Weapon's sonically expansive sound smelts a wide array of genres into an intricate, precise and merciless volley of compositions.
The Dublin trio of David Griffin (Guitar/Vox), Mark O'Connor (Bass), and Trevor Keogh (Drums/Vox) have recently returned from Chicago's Electrical Audio studios where they recorded their second album under the watchful eye of Steve Albini (Nirvana/Low), but more on that later.
The group's genesis story is as unusual as their output. "Mark and myself used to play in a band in school. We hadn't seen each other since we had left, until the last night of the very first Knockanstockan," says drummer Trevor Keogh. "Some mad fucker who I'd never met had dragged a power cable across two fields to a makeshift stage. He ran up to Mark summoning him to come play some bass with him. I was dragged along to what was to become the first time NSW were to play together, and for the next few months we just jumped from venue to venue playing anywhere we could."
The mad fucker in question was David Griffin, one of the founding organisers of Knockanstockan. "I helped bring the first one to fruition with my buddy at the time, Peter Keogh, who I was playing a lot of music with in an outfit called The Mongrels," explains Griffin. "I have been at the core of the site and production levels ever since. "
So what exactly is it that makes Knockanstockan special compared to the other independent festivals in Ireland? "It's the genuine crusade of the gig," says Griffin. "Stage times and slots validated through merit! Thanks to G Star (Graham Sharpe/ Alright You Restless) Knockanstockan is the first ever festival in this country to pay all artists including fringe elements...a status it can stand proud over!"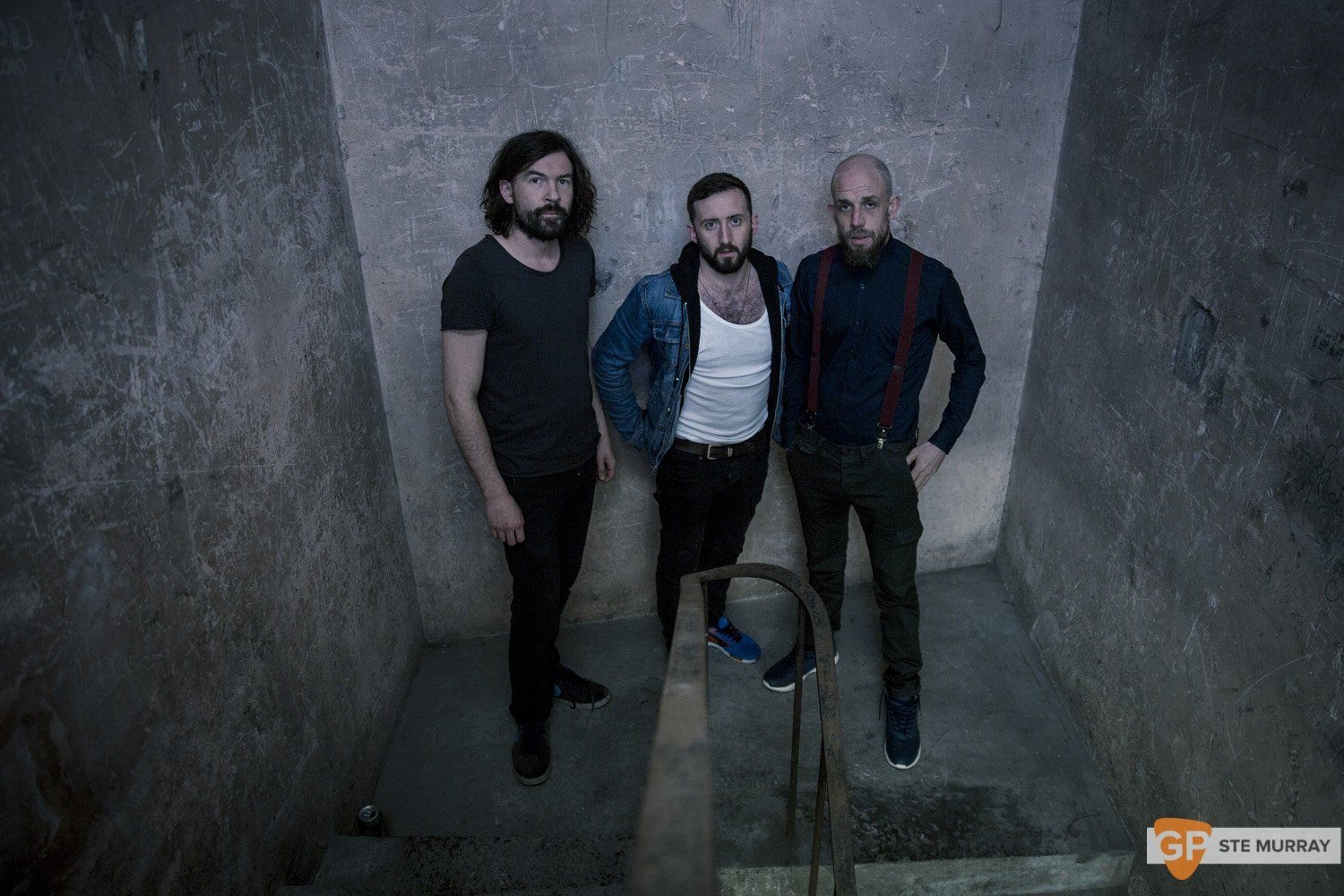 New Secret Weapon has certainly justified their appearances at Knockanstockan, packing out the circus tent stage and the main stage in recent years. However performing these highly intricate songs can lead to some unexpected moments. "Intricacies and complications equals hilarity in the rehearsal room and fun on the stage" says Davis Griffin. "It also provides cavernous room for error so we have to put our 'war faces 'on come gig time."
Despite New Secret Weapon's initial flurry of activity it took seven years from one mad fucker dragging a power cable across two fields to the release of New Secret Weapon's self-titled debut album in 2014. "We had a couple of false starts with living in London," explains Mark. "It almost never happened, but once we got into the Meadow with Rian Trench (Solar Bears), we lashed the whole thing out in four days, then sat on it for another year before we released it."
David Griffin describes the time lost in London as "a two year live run of real life Shameless vs Brookside staged in London and a good chase around the garden in the nip."
The release of New Secret Weapon's debut album introduced the world to the intricacies of the group's compositions and brought the inevitable comparisons with Frank Zappa, Jeff Buckley, Primus, and Queens of the Stone Age, a new and uncomfortable experience for the group. "We feel the same about any and all comparisons....squeamish." says Griffin. "I mean everybody compares things to things... we're flattered as to be mentioned in the same sentence as any legends, so a very polite remark back to whoever offered the comparison. But sometimes in my head, I'm brutally murdering that same person for the lack of ability to grow a fucking brain and just describe to someone how it makes them feel rather than plonking something beside it and saying it sounds like this. Many artists have influenced us over our lives so if echoes of that transpire through our music well it had better be good."
So how does an independent band from Dublin wind up recording with one of the most revered record producers in the world? "We sent out first album to him with a view to working with him for our second album," says Trevor, "and when he heard it he asked us if we would be able to get to Studio la Fabrique in the south of France to work with him as part of the Mix With The Masters sessions."
And so New Secret Weapon decamped for France for The Mix With The Masters, a series in which the world's premier record producers work with lesser-known and independent acts. "Steve's original idea was to get the whole thing done in France, but there were a few initial set-backs, so when we had finished that session Steve offered to finish the album in his own studio in Chicago."
So the band went from the tranquil surrounds of Saint-Rémy-de-Provence in the south of France to the bustling metropolis of Chicago to work in Steve Albini's purpose built Electrical Audio Studios; two strikingly different yet inspiring places to record, admittedly, but Albini put them at ease in both situations. "It felt quite normal in spite of it being anything but," says Mark O'Connor, "I think he got us, and respected our buzz as a band. We felt quite at home working with him."
"He never claims to have any creative input to the music or formatting... but the work rate, knowledge, style, and ethic are really inspiring," says David Griffin. "His intimate and endless knowledge of all things intricate and gracefully simple when it comes to analogue and electro-mechanical recording brought with it an immense feeling of being in the most capable set of hands on the planet."
We have a swift approach to getting stuff done in studio settings and we felt that was very well received, in both Marseilles and Chicago. We were knocking the craic out of each other like mates, cracking on with the notions of making a whopper record. Then seeing him edit tape/ bounce mixes live from 2 inch to half inch was a joy to behold. Usually this stuff looks intense, but he was just flying around...proper maestro."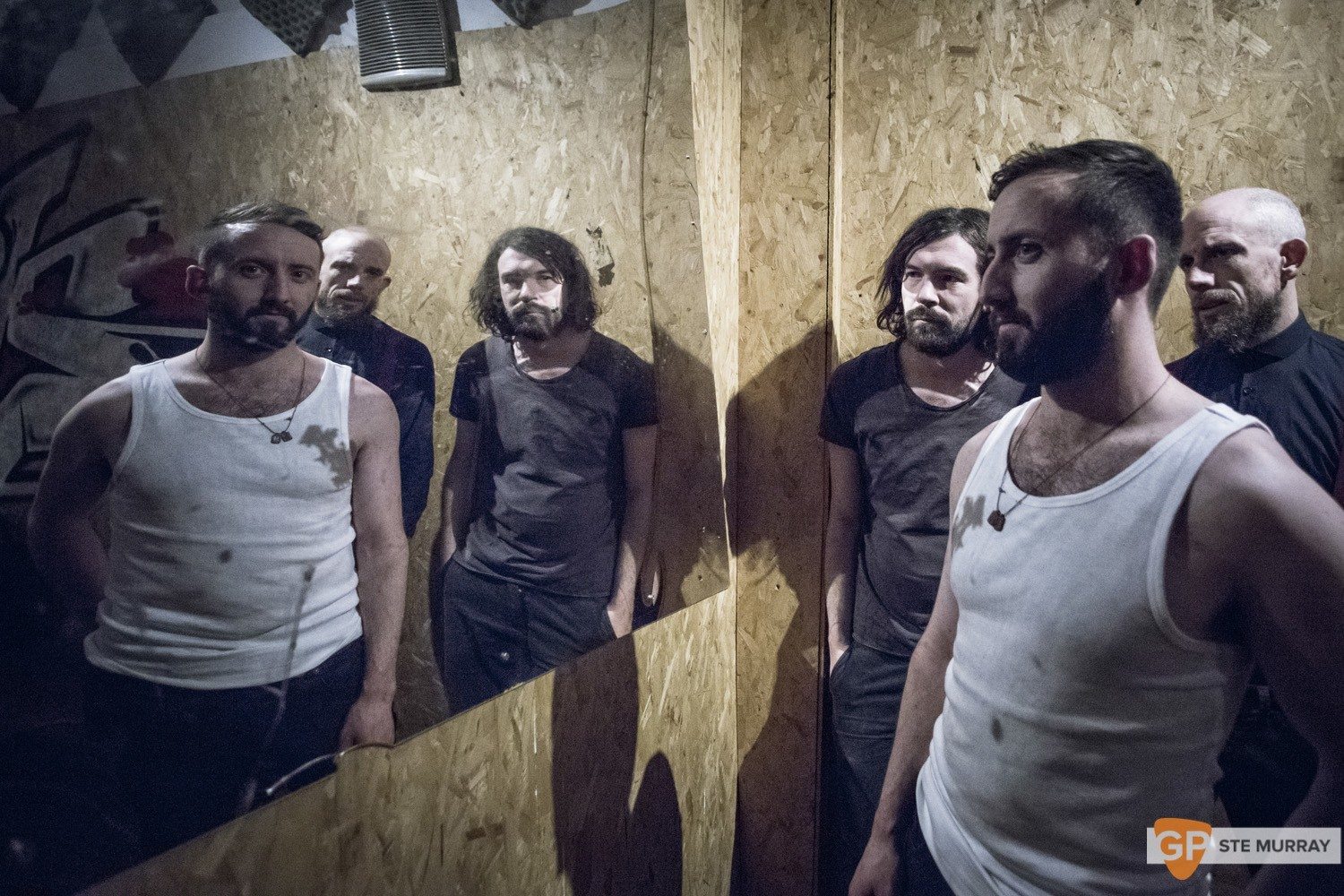 "He seems to respect the bands own style," says Mark "and since we had already recorded with him in La Fabrique, he knew what to expect from us, and us from him. He says he's an engineer, not a producer, although he did give a few motivational words of encouragement. He makes the occasional suggestion, but if you don't agree with it, that's cool, he won't hold it against you."
It seems that being twice removed from the comfort zone of Dublin had a positive effect on New Secret Weapon, especially their American experience. "It inevitably brought about a sense of absolute wonder and mischief into us," says David Griffin of the time in Chicago. "It definitely inspired us to 'not be afraid of it' and make this a belter of a record."
"Our good mate Rob Walsh formerly of Cold Comfort was doing a solo tour the week before we landed. A club he was in got sprayed by machine gun fire and poor Rob had a lad die in his arms....so you'd think that would have taught us to keep our necks in. Obviously, that wasn't the case. I can most closely describe it without going into too much detail...like a euphoric game of Grand Theft Auto with NSW as your characters."
As you can see nothing much gets in the way of New Secret Weapon when it comes to furthering their art and you can expect to hear the results of the sessions in France and America in 2016. "We are still toying with a few names for the record," says David. "We are engaged in the mechanical part of the game, singles with videos to match. There are some concepts and storyboards cooking away. We're just enjoying learning about this end of the business."
"We have some TV stuff coming up - we feature on a TG4's Ceol ar an Imeall music programme airing from the end of January onward. There are U.K. and European dates, videos, a return to the States, then festival season ahoy. There are a few reveals coming up very shortly so it's shaping up to be a mighty 2016."