Every year the GoldenPlec community of writers and photographers (50+) come together to vote on their ones to watch for the upcoming year. After pulling the votes together, we select our 'Plec Picks' for 2018. We have classical artists alongside rap, jazz, funk, grunge and anything in between. Our list strives to encompass a broad spectrum of music in order to highlight the thriving music scene that exists in Ireland.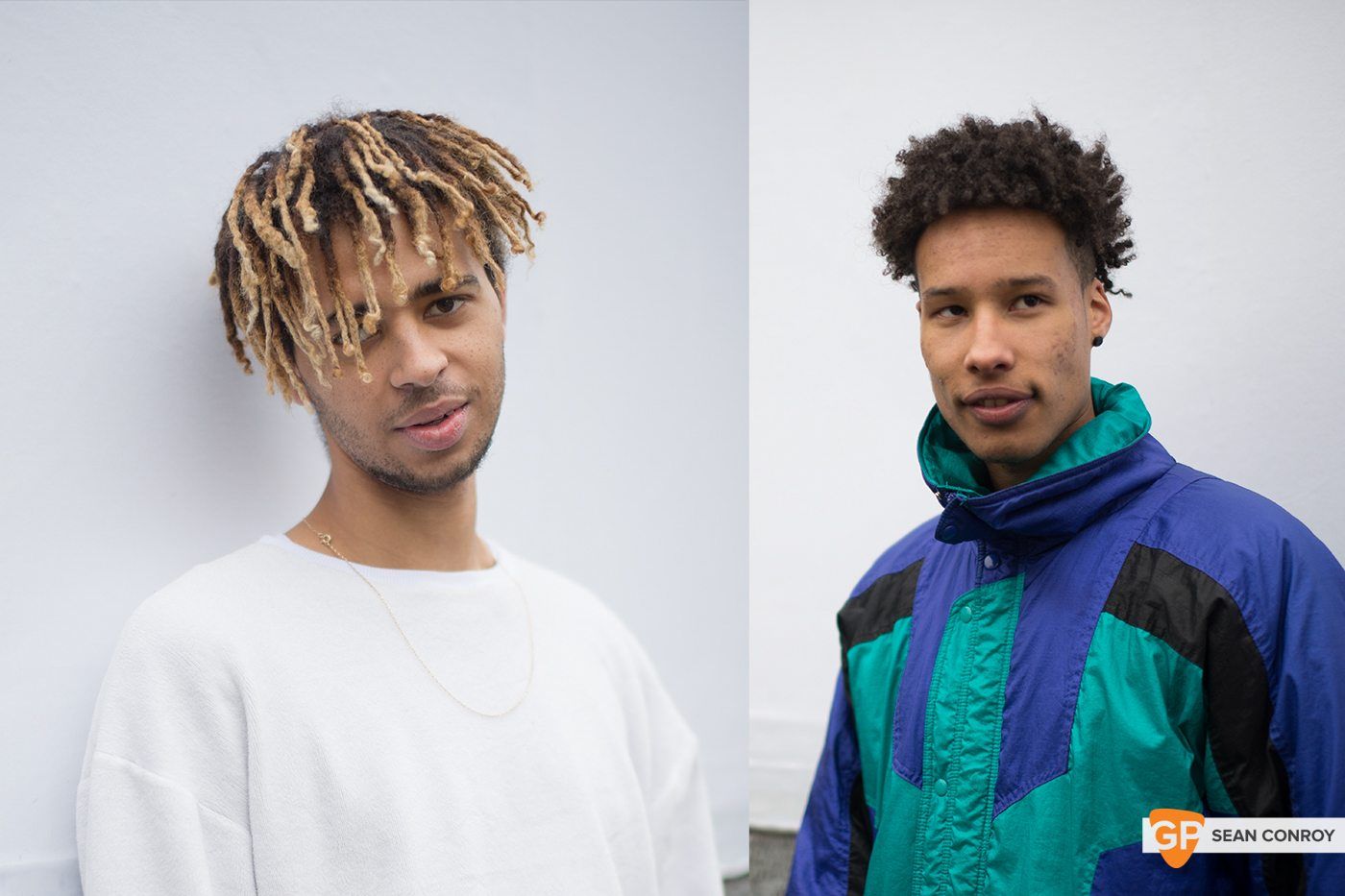 There is something rather self-descriptive about the first lines on NEOMADiC's 'The NEOMADiC Tape'. The imagery that the rap duo from Maynooth evoke of "floating over beats for some time now" perfectly encapsulates the off-kilter languor of their music.
But don't let this lassitude fool you into thinking that they don't arrive with purpose. "Lenses focused on the peak", NEOMADiC display what it's like to be young, and be plagued with the types of insecurities that beset those making the leap into adulthood, all one bar at a time.
Speaking of the mixtape, the pair highlight the flexibility that this medium affords them as well as its significance as a platform going forwards.
"When we did the mixtape, we were able to pick up a number of different producers so it wouldn't be the overall sound," Diyarmid elucidates. "We were able to experiment with different types of beats, jazzy and trap."
noGood agrees. "We're still figuring out our style so we didn't want to dive into an EP or an album. With a mixtape you're able to flirt with different types of genres. We thought a mixtape would be the best way to sum up what we've been doing the past few years."
Indeed, NEOMADiC do not just limit themselves to one producer, instead testing the bounds of what their rhymes may be suited to. Despite their youth, they've paired up with a series of beatmakers, both through SoundCloud and locally. But do they think that hip-hop lends itself more to collaboration? And what of our embryonic rap scene?
"I wouldn't say collaboration is too fruitful in Dublin. There haven't been too many other artists that have contacted us in terms of getting together projects. I think overall in the American hip-hop scene and the UK hip-hop scene where there's a bit more of a community on an everyday basis, there'd be a bit more collaborations".
Away from their love of psychoactive substances and the green stuff, NEOMADiC touch on finding it hard to focus.
We're told that music brings with it a catharsis.
"In terms of a lyrical point, it's a raw tap into your subconscious where everything comes out as unfiltered so it could be really honest or really personal."
And it extends beyond the words on the page too, noGood tells us that the entirety of the creative process offers him a form of escapism simply not possible elsewhere.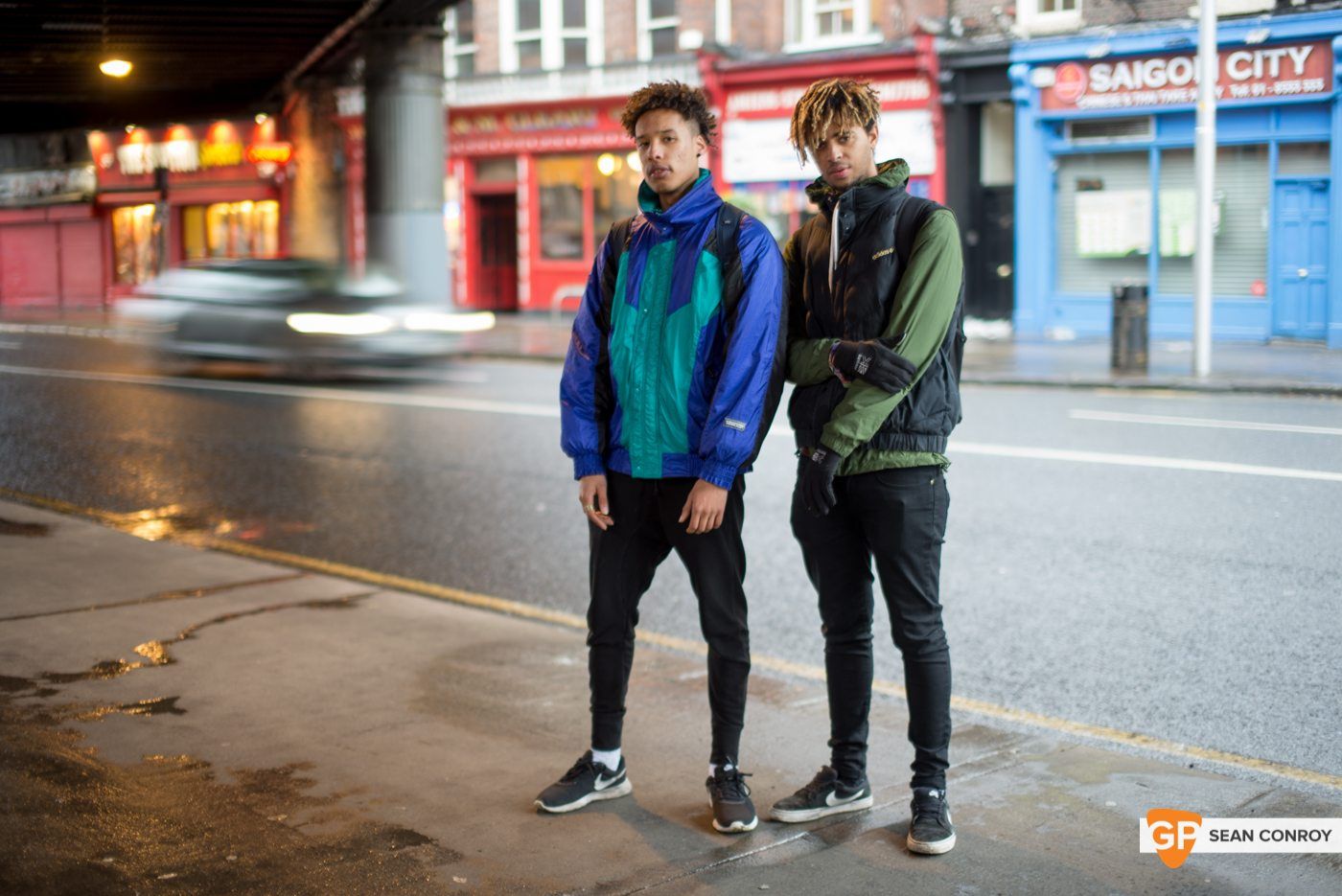 Significantly though, he points out that staying true to oneself is an old age dictum, especially when it comes to creative expression. And this is made all the more difficult when you have an audience to enamour. noGood highlights the importance of keeping your lyricism in check - in his opinion it is easier to stray when it comes to this as opposed to something like production.
NEOMADiC however needn't worry. They produce music as eclectic as it is accessible. And if they continue on the trajectory they have set themselves, they can feel comfortable in knowing that fan loyalty will continue to multiply by the dozen.
During the course of our interview, we discuss several topics and information is made all the simpler to obtain due to their amicability. Both are clad in vintage sportswear apparel, their vintage urban spirit matching that of their music.
They expand upon their thoughts on production, informing us that they themselves have dabbled with it.
"We have a song, Languid Flowz. That was on the tape with the animation video. We produced that. Peculiar was another song a few years ago. Right now though we've decided to focus on writing; hone in on it and specialise on that. We engineer and record ourselves though, we have our own sort of home studio."
Another element to NEOMADiC is their cartoonish quality, not one completely alien to the sphere of hip-hop by any stretch - take the skits off MF Doom's 'MM… FOOD' or the animated world of Gorillaz for example - but one which the pair seem keen to embrace and aim to tie in with their identity.
noGood elaborates, "Some of my favourite stuff would be animation from adult cartoons. We like the idea. You're able to be as creative as you want. You make surreal environments that would cost a lot of money to recreate in live action so in animation it's like a different way of putting yourself in another universe almost. We're really big fans of Gorillaz and Demon Dayz (the virtual band's inaugural weekend festival by the seaside). The bigger we get and the higher the budget increases, we want to expand, create a NEOMADiC universe."
The duo's academic background includes DFEI, which is home to its fair share of promising musicians and dBs Music Berlin. We ask what the city Iggy Pop's The Passenger paid homage to offered while there.
In terms of Berlin, noGood tells us about a producer who they met over there who they're working with for an. In fact, he explains there were fifteen people (recorders and producers). So a year well spent?
"It's the perfect city if you speak German. Very relaxed, very creative."
There's a romanticism as well surrounding the "make the most of what you've got" philosophy that Berliners seem to adopt. "Everyone's sort of enjoying themselves more," Diyarmid tells us. "Nobody would be loaded, we'd all go out and get 60c beers and chill more than anything."
There're also compliments paid towards its liberal attitude, collectivism, multiculturalism and rustic and unconventional architecture. A place that's evaded the grasp of corporate 21st century for sure.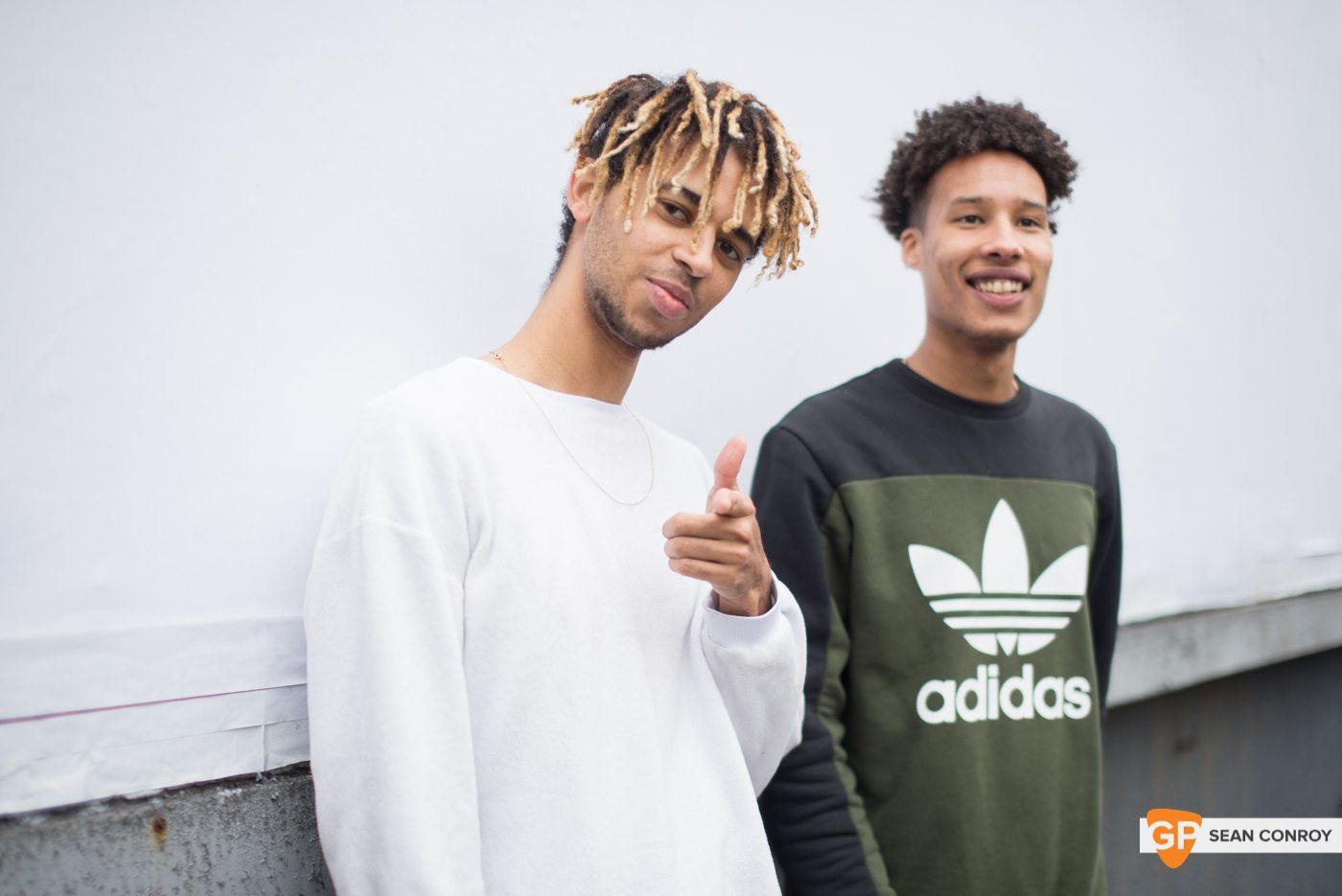 No experience leaving home wouldn't bring with it its own travails however. And it was this trip which spawned our favourite line, "Every morning is a midlife crisis/more self-doubt, more bombs from ISIS." Internal and external anguish never summed up so wonderfully in one line.
"It was the first time moving away from home so you have complete freedom which can either be really good or really bad. You'd wake up in this really big room in Berlin to get up and do stuff or not."
noGood cites a series of other rappers he's taken influence from, commenting, "you almost feel like you are them looking into their world, I really like stuff like that so when I write I try to do that as well, to put the person in my sorta scene, give them everything from my emotions to my thoughts and beliefs and ideologies and so forth."
We mention Kid Cudi and how it's sad to discover the struggles he's faced with depression in recent times. We ask whether enough is spoken about in relation to mental health in the hip-hop world.
"No. Not even in normal circles. I feel like anyone who suffers with depression is ashamed that they would even have those feelings than if they were to hoist them out as a fear of judgemental reactions towards you. Certain people are prone to mental health issues where it might be the case that there's always something worse in the world so I feel like people can feel a little guilty for feeling like that. I feel like there's still a stigma behind it that if someone was to come out you'd be a bit surprised and be like, 'why would you feel like that?' or something. A lot of people wouldn't voice it or get help. Part shame and part the fear of what the reaction might be of telling someone that stuff."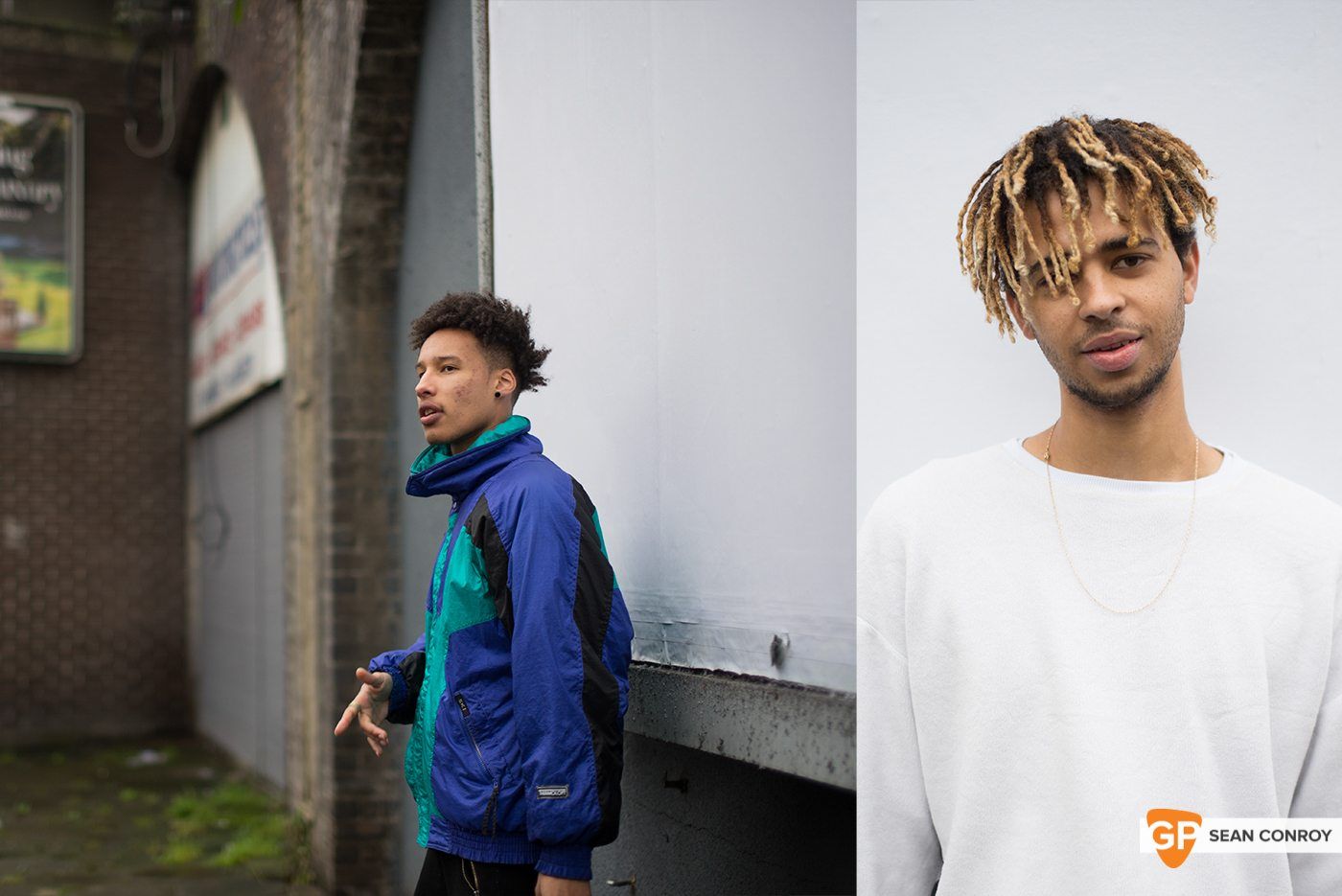 noGood continues, "In hip-hop, I'd say it can be even more because it's a very macho type of culture to it. Not so much now though. You have artists like Kid Cudi or Kendrick Lamar or J. Cole and a lot of different artists who aren't afraid to voice their thoughts and feelings and in a way it's helped. Maybe in the '90s Kid Cudi mightn't ever really have been listened to or understood. I think it has evolved to the point where if you want, you can voice your feelings or opinions and people will respect it and appreciate it rather than look down on it." So progress then but still a long way to go.
For all the effort and determination, no act can succeed without a little help along the way. And this is also true for NEOMADiC.
"I joined Word Up Collective near the beginning. I think I was in Berlin at this stage", Diyarmid explains. "That was dope. We got some shows off the back of that; The Bello Bar, Electric Picnic. The second Bello Bar gig, Aoife from Other Voices was there; she spotted me and brought me down to Electric Picnic. That was our first Electric Picnic and that was two years ago. Word Up Collective had a big impact at the beginning of our career in terms of reaching out and getting gigs."
Their's a career well-blossomed and with a new EP forecast for the start of the year, some more of that NEOMADiC lifestyle.