Musical collaboration is a beautiful thing. It creates a meeting of minds, as is evident through the works of the greatest bands and artists of all time, such as David Bowie who constantly changed who he worked with depending on the type of music he was making. However, 90% of the time such collaborations grow out of friendships that develop into working relationships.
Hibernacle aims to flip that dynamic by putting acts that you wouldn't normally associate with each other in a room to write songs in the hope of creating working relationships and friendships within the Irish music community.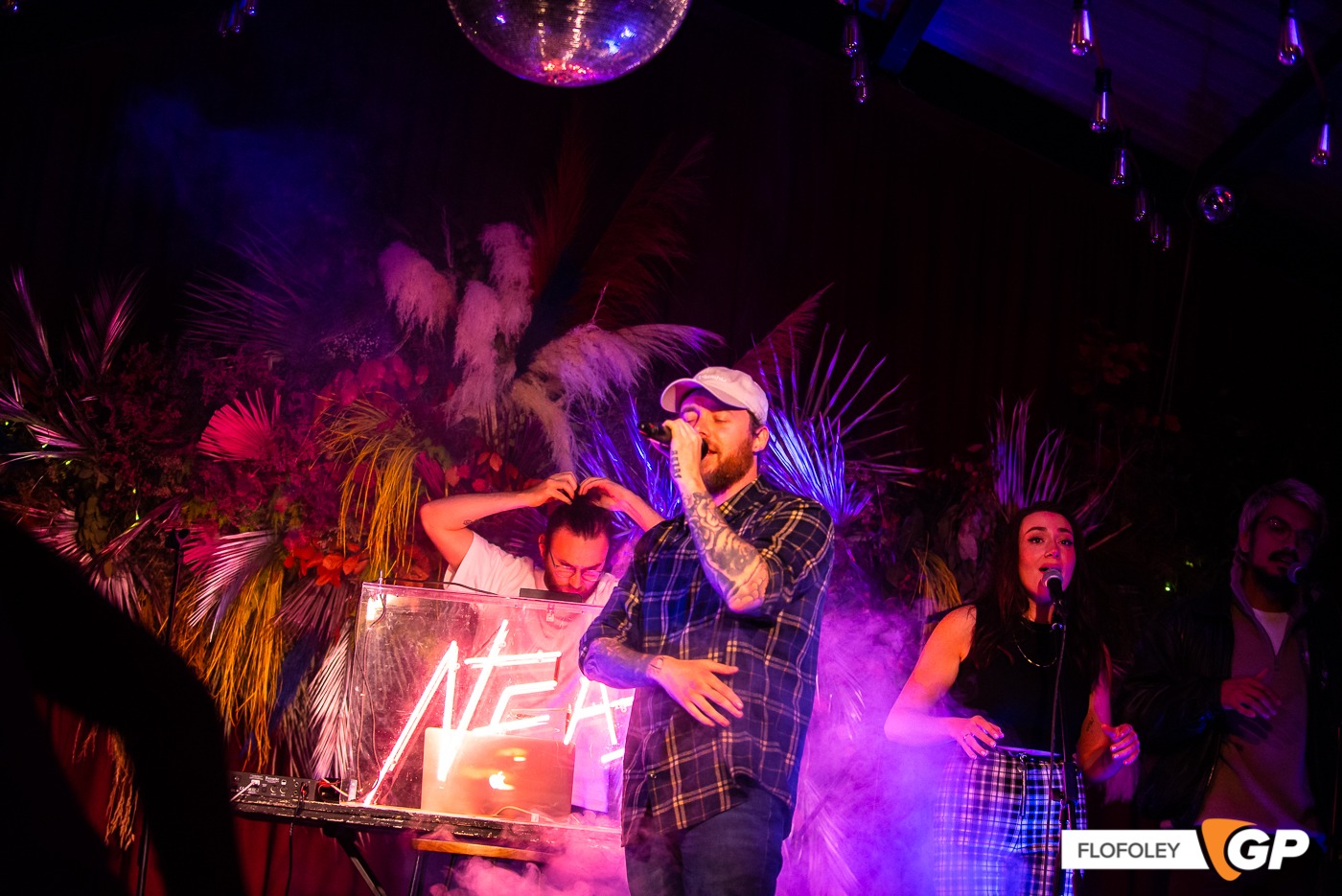 When North Dublin rapper Nealo was invited to appear at the inaugural Hibernacle event in Hotel Doolin, he was paired with Bell X1 and HousePlants frontman Paul Noonan.
"After a really hard year, it was really good to go down and collaborate with people and just write, be forced into a room with certain people to write and it be 'you have to come out of here with something and perform it tonight', which was mad pressure but really fun," explains Nealo, of the event that also featured the likes of Lisa Hannigan, Saint Sister, Royal Yellow and Toshin.
Of course, Nealo is no stranger to collaboration through his output in the Irish hardcore scene and his work with INNRSPACE and collaborations with the likes of Shiv. Despite this the experiment still took him out of his comfort zone.
"I had never done that with a stranger before," says Nealo, of his cold collaboration with Paul Noonan. "I remember he sent me a beat the night before and I was like 'right, I'm just gonna go out and write this.' The morning that we had the writing session, I went down to the pier in Doolin for an hour and just started writing. I went back and put it down and made a song out of it and performed it two days later. It was a very cool experience once you get out of your comfort zone."
Nealo was daunted by the prospect of working with such an established music star in such an unusual manner but credits how gracious and welcoming Noonan made the experience.
"All that stuff is going through your head, but you have to be like 'here, I'm here to do this.' You have to get rid of that imposter syndrome and be like 'I'm in this room for a reason, it's not a fluke that I'm here I can do my thing'," says Nealo.
"You just have to get that confidence in yourself because if you start getting nervous, you're just not getting anything out. If you feel nervous or under pressure you're just gonna write garbage. The best stuff you write is when you're free and you're not worrying about anything, that's the best stuff you'll ever write in my opinion. I don't write well in studio. I can write a hook or something like that but if I want good lyrics I have to be out on my own, writing away."
You would think that with such a situation, a sense of competition between writing camps could develop, especially around the livestream element of Hibernacle. After all, it would be natural that nobody would want to deliver the worst song, but Nealo insists that the experience forged a bond between all of the assembled artists.
"It was more supportive, we wouldn't be worried about our songs. It was more 'ah deadly, they wrote a banger'. It was a real continuity vibe and I think the Meet Me At The Castle is probably gonna be the same kind of vibe. Everybody was cheering for one another." explains Nealo who is clearly looking forward to reliving the Hibernacle experience in Claregalway Castle this weekend.
"That led me into a really good friendship with Saint Sister, and Morgan is on a couple of songs on my album now, it's been really great in terms of making friends. Like you were saying before, a lot of collaborations come from friendships rather than just 'I want to be in the studio with this person because I think they are really good', more so 'I vibe with this person, let's make some good music together'.
If you see me live, you're always gonna think 'oh they look like they are having fun' and more importantly 'they look like they're mates having a good time' and I think that's where the good music comes from rather… two really good artists in a room might not make a great song but two really good friends in a room, a deadly song most of the time I think."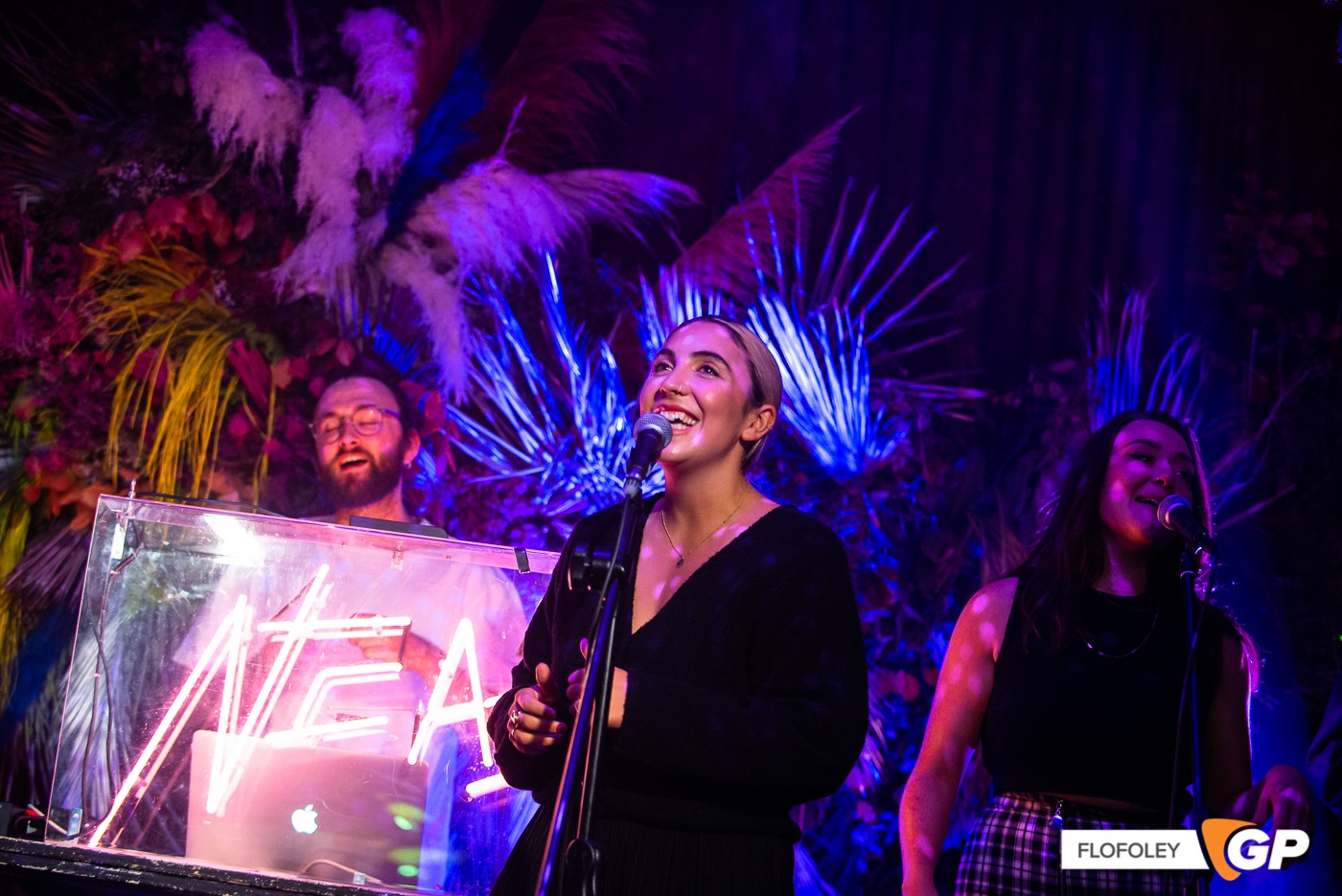 This is the blueprint Nealo is using to approach the recording of his second album, which should see the light of day in the first quarter of 2022, featuring appearances from Shiv, Rebel Phoenix, Uly and Adam Garret as well as Morgan from Saint Sister.
"I'm working with Willhouse who is a beat maker from Carlow, he's been sending me a lot of stuff, but Adam Shanahan is the main man behind everything (My Fault). I go to his studio every week and he hooks me up. He's kind of the backbone of everything. There's a girl called Rachel McAuley, she sings live with me, she's on a lot of the record as well."
"I don't want to be too egotistical... but this is the best thing I've ever done. I put the most work and most pain into it and it's paid off and I'm pretty excited to get it out," says Nealo of his forthcoming album, which he describes as being cantered around love and relationships and sees him moving in a more experimental direction.
"Most of my record doesn't even have beats on it, there's only like two songs with drums on it. It's mostly me talking over these mad lo-fi soundscapes. I found they really suit my style, I could just talk," he states before adding.
"It's the difference between being in a house and being in a field. I feel less caged when there's no drums on the beat and I can just go off and talk about anything I want and that's when I was getting the best lyrics out."
"'All The Leaves Are Falling' was more like a band playing the songs whereas this is more 'we'll get a sample loop, we might put saxophone over it, we might put some keys over it' and then I'll just go off and spill my guys on it for a few days and it just works really well. It's new ground for me anyway."
You can hear Nealo's new ground at Meet Me At The Castle at Claregalway Castle this weekend (Sept 25-26). Tickets on sale here.