They say it's his birthday....and they're quite correct. Everyone's favourite bassplaying vegetarian squillionaire has just hit his mid 70s and so, what better way to celebrate 75 years of Mr Thumbsaloft than putting together one of those little lists that everyone disagrees with? With all this in mind, here are – in no particular order of preference – 10 of Paul McCartney's most memorable solo excursions....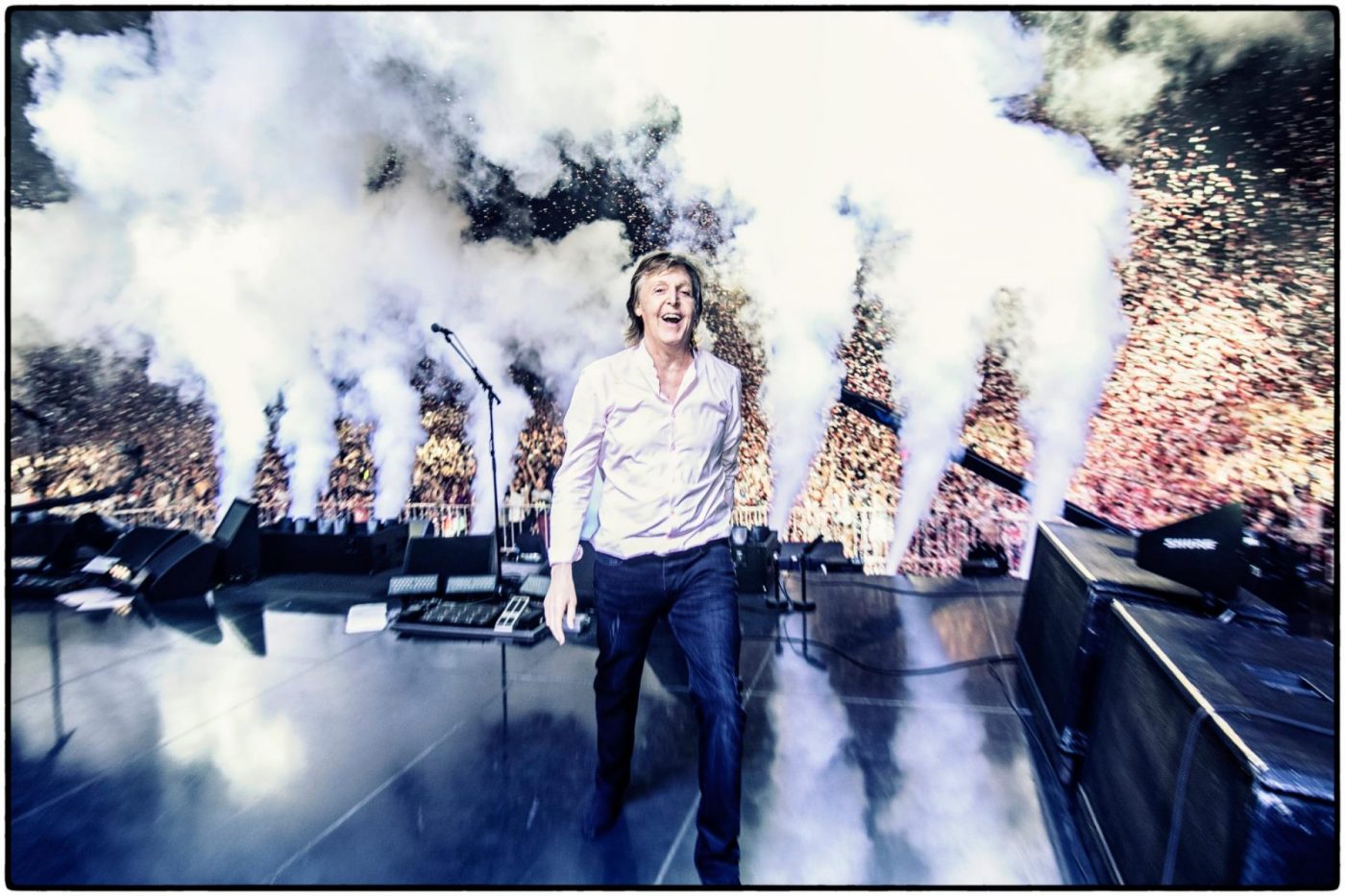 1. Maybe I'm Amazed - "McCartney" (1970)
Paul hits the ground running on his much loved, but arguably patchy debut solo album with one of his most gut-wrenchingly gorgeous songs, inspired by his utter devotion to his then new wife Linda. One can only fantasise what that next Beatles album may have sounded like with tracks like this on it

2. Let 'Em In - "Wings At The Speed Of Sound" (1976)
With it's easy strolling piano octaves, evocative happy/sad chords and a roll call of friends and family, this track pretty much sums up that thing Macca does that no-one else can do; create a song that is as friendly and warm as being reunited with your favourite relatives. This'll be the one I'll weep buckets to when he finally heads off to that great Beatles reunion in the sky..

3. Coming Up - "McCartney 2" (1980)
An irresistable slice of quirky funk, all played by Paul himself and with a rather subversive druggy subtext thrown in for good measure (so I'm told). Accompanied by a video involving a myriad of Maccas dressed in various states of rock iconography – including Hank Marvin, Ron Mael and himself from about 17 years previously – the story goes that this was one of the final straws that drew John Lennon out of retirement, such was his love of it.

4. Ram On - "Ram" (1971)
He may not have been responsible for writing "God Only Knows" which he declared to be the greatest love song ever, but on this unbelievably sweet little track, Paul shows he can match every inch of Brian Wilson's musical tenderness. Indeed, in this instance, he might just well eclipse it.

5. Band On The Run - "Band On The Run" (1973)
The three distinct sections of this song suggest that the ideas set in motion by the medley side of 'Abbey Road' were still very fresh to Paul, even four years later. But maybe here, he pulls that approach off most successfully of all. From the blissed out opening, right through the quite Lennonesque "if we ever get out of here" section complete with Linda's blinding Minimoog solo and off into the acoustic stratosphere as "the rain explodes with a might crash", this is pretty much undeniable pop genius.

6. Wonderful Christmas Time - single (1979)
I was rather shocked to find out in recent years that this song somewhat divides people, perhaps because it displays what people seem to both love and hate about the most charming ex-Fab. I really don't see it myself – for me, it's one of the few songs capable of giving me that sense of tickly excitement about Christmas that only an 8-year-old can feel.

7. My Brave Face - "Flowers In The Dirt" (1989)
My memory from the time of this single's release in 1989 – co-written with Elvis Costello – is one of Paul finally starting to pull things out of his Beatle closet and enjoy them again. And from the 'Rain' era bassline to the sunny verse melody and huge chorus harmonies, we starving Beatle fans were more than happy to accept this as surrogate Fabs material.

8. Calico Skies - "Flaming Pie" (1997)
Continuing a tradition of incredible acoustic balladeering that he started way back with the likes of And I Love Her and Yesterday and ultimately crystallized on songs like Blackbird and Mother Nature's Son, McCartney proves he has lost none of his flair for six string sweetness on this stand out track from the later 90s.

9. Here Today - "Tug Of War" (1982)
The kind of song that could have so easily been mawkish and overly sentimental in someody else's hands, this was Paul's direct display of love for his recently deceased brother-in-song and my god, does it deliver. If you don't well up when he sings "I love you" hang in there for the very last line – if you're not a heap of tear-stained blubber at that point, seek immediate help.

10. Pipes Of Peace - "Pipes Of Peace" (1983)
Of all the songs mentioned here, this is perhaps the most classic example of everything that people both love and despise about Macca – in fact, in another world it might have been a perfect parody. But while I can oddly understand what someone might find unbearable about the wide-eyed plaintative delivery of the verse and the children singing on the unthinkably catchy chorus, it really comes down to one thing; I don't care. I love Paul – I'm an absolute sucker for what he does...and while for every one album full of astonishing greatness, there are three albums worth of twaddle, it's the quality of that good stuff that matters. It's genius and everything else disappears when you hear it.

Disclaimer: Other opinions exist. Why not discover more Paul McCartney by checking out his latest greatest hits collection 'Pure McCartney' featuring 67 songs below.
Words: Duncan Maitland