Monaghan has a tendency for punching above expectations. It is one of the smallest counties in the country, with a population of nearly 60,000. Yet it's also county that is proud of its endeavours be they cultural or sporting. You can point to Tommy Bowe, Patrick Kavanagh, Pat McCabe and Barry McGuigan as evidence that people can scale the heights of their chosen fields emerging from the humble Farney heartland.
Monaghan isn't exactly the most obvious candidate for a source of musical talent. Sure, Monaghan has a strong sporting and literary heritage. It's got plenty of stars from the stage and screen as well as being the western European capital of diesel washing. But musical talent doesn't exactly spring to mind, does it?
This is a little unfair. Over the years, in one form or another, music has maintained deep roots in Monaghan. Country music is deeply ingrained in the county with some of Ireland's best known acts coming from the area. Big Tom And The Mainliners emerged in the '60s forging a career that has spanned 50 years. Despite having some health problems over the last few years, Big Tom still plays some sporadic shows in his native Castleblayney. The man from Oram still holds the distinction of being the first Irish artist to achieve 50,000 album sales in Ireland.
Monaghan could be regarded like an Irish '60s Nasville of country and showband music, with more farming and potholes. Others to emerge from the county were the Maurice Lynch band, Connie & Downtown Express, Catherine & The Spurs and The Seasons.
All went on to achieve various levels of success though none came close to matching Big Tom and The Mainliners.  The only contempory who did was Gloria Sherry from Tydavent, just north of Monaghan town. Better known by her first name, Gloria rose to prominence in the late 70's with a cover of the Kris Kristofferson song One Day At A Time. It went on to become the longest running song in Irish Chart history with a 90 week stay. Eat that Bryan Adams.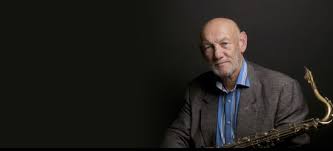 Out of the ashes of the aforementioned Maurice Lynch Band, sax player Paddy Cole formed The Paddy Cole Band and eventually managed to coax Twink aboard as vocalist. They had a fair degree of success during the mid to late '70s and later mophed into the Paddy Cole All Stars. These days Cole can be found on his weekly radio slot on Dublin's Sunshine 106.8 FM.
Now and again there is still the occasional gig with his band and indeed he recently played the NCH. Another member of the Maurice Lynch Band, Tommy 'Fat Sam' Toal had a big influence on music in Monaghan. He went on to host a hugely popular local radio show during the '80s in the days where pirate radio still existed as the sole regional alternative to national broadcasters. His legacy continued through his family. His son Eamonn represented Ireland in the 2000 Eurovision Song Contest, coming sixth. Another member of the Toal clan, Paul, was lead singer in Montana, one of the first rock bands outside of Dublin during the '70s.
For such a small county that seems like an unusually high success rate. One of the factors that may have something to do with it was Castleblayney native and music promoter Tony Loughman, who could be regarded as the doyen of country music in Ireland during the '70s. Loughman was a true dyed in the wool Monaghan man, playing gaelic football for the county and later managing the county senior team too. His charisma and leadership were key to him successfully building ties with Nashville starts such as Dolly Parton. The links between the sporting and the musical go deeper though. Or have you have forgotten that Barry McGuigan's father, Pat, represented Ireland in the Eurovision contest?
With such strong heritage on country music, it would be easy to assume that is all Monaghan had to offer. Sure, The Glencarn Hotel still packs in big crowds for country music gigs, but sadly there isn't much of a foothold in the county for aspiring rock music acts. But that's not to say that people don't break through.
Ryan Sheridan is the best known rock/pop act from the county. The lad from the Killygoan estate in Monaghan town has carved out a successful career. His route to fame was circuitous to say the least. Starting off in a boy band called Atomic Beat, he also did four years as a dancer with Riverdance along the way. Not many could say they could make the leap from busking on Grafton Street to playing Benicassim within a few months but that is exactly what Sheridan achieved in 2010.  Now with a deal with Universal in the bag, the sky is the limit for Sheridan.
If you've get major label backing then the time and money may be available to help build an artist, though the practise can often be very different. For most the average life span of a band is to produce an EP, maybe an album, plug away for a while and the call it quits when it hits them that things are not going to pan out as they hoped. Not so for The Flaws, who are about to drop their new album 'Springtime for The Flaws'. From in and around the Carrickmacross area, The Flaws first burst onto the Irish music scene during 2005. It wasn't until 2007's 'Achieving Vagueness' album which was nominated for the Choice Music Prize that things really took off. The Flaws have gone under some line up changes in recent years but the mainstay of Paul Finn and Shane Malone have remained ever present.
After spending his time with The Making, Brendan McCahey finally made the breakthrough in 2013 winning The Voice of Ireland. From Maghercaloone (nestled Between Carrickmacross and Kingscourt), McCahey has been slogging away for years as a singer songwriter and in various bands before taking his chance via the reality TV talent show. Most contestants on these shows tend to be forgotten more quickly than that chicken sandwich you had last week. But as Kodaline and Daithi have shown there is always the exception and McCahey will hope he can capitalise on this moment with his newly released self titled album.
Other notable acts from Mongahan include blues singer Gráinne Duffy, indie rockers Lowlight Gathering and The Vinylheads. Sadly missed are prog metalers Speedking who are on indefinite hiatus.
The real issue is a lack of a viable venues in the county for rock music. Seamie McKenna who operates McKenna's in Monaghan town is one of the few to take a chance. Acts from around the country (like Crow Black Chicken and Abandcalledboy) in addition to local bands and singers are given the platform they need to showcase. You could point out that's nothing special and expect loads of places do it, but not in Monaghan. Sporadically you might find the odd gig in Castleblayney or Carrickmacross but usually it's organised by acts native to those  towns and are the exception rather than the rule. If your looking for something where more established artists perform then the Íontas Arts & Community Resource Centre in Castleblayney is the place to go. The Harlem Gospel Choir recently performed there and Duke Special is due to play at it soon.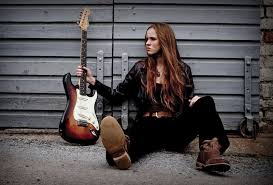 Despite the lack of sustainable gigging circuit in Monaghan for rock or pop music, it then seems odd that the county has played host to a number of music festivals. The Flat Lake Festival outside Clones was the brainchild of 'The Butcher Boy' author Pat McCabe and actor Keith Allen. It ran from 2007 until 2010 . Even an episode of 'Father Ted' would have struggled to conjure up something as surreal as Lily Allen performing with Crystal Swing, but it actually did happen. The Flat Lake festival was a curious left-field mix of literature, arts and music.  It did provide an essential outlet for up and coming bands to play and that is sadly missed.
Currently filling the festival void is Fortstock which has been running for the past three years, though in 2012 it got a bang on the head, moved to Dundalk and started calling itself Oriel Live. Having come to its senses Fortstock resumed in 2014 back in Clones. However it's not a like for like replacement for Flat Lake festival. It lacks the whimsical, 'Alice In Wonderland' oddness and charm of Flat Lake, but alternatives are not exactly in rich supply.
2014 saw Midge Ure headline Fortstock and it gives chances to local upcoming original acts like The Whereabouts and The Vinylheads, though it is somewhat diluted by putting tribute bands above them in the billing. 2014 has had horror stories of Irish festivals not paying bands and being shambolically organised so credit must go Adrian Thompson and his team for starting it up and continuing to keep it going over the past few years. The potential is there for Fortstock to grow.
Much more established is The Harvest Time Blues festival in Monaghan town. Usually held during September, this is a real blues rock connoisseurs dream. It's the norm to expect blues bands from the US such as The Mud Morganfield Band, Blind Boy Paxton to be at the festival. It also features a strong Irish presence with The Lost Brothers and Gráinne Duffy having played in recent years. Being a niche festival can prove difficult to sustain but The Harvest Time Blues will return again in 2015 for it's 20th edition. It's been a great success and looks to continue building on it.
There is room for improvement especially in relation to venues allowing local acts play rock, folk and electronic music. Otherwise the only option is a trek to The Spirit Store or to hit the N1 or N2 to Dublin. While not everything will be to everyone's taste, there is a diverse enough musical output from the Monaghan to sate most people's musical appetite.