Aly Spaltro aka Lady Lamb is a child of the world in the truest sense. The New York based Maine songwriter is an army brat, who spent 3 years here and 3 years there as her father's assignments took her family from place to place, including stints in Germany and Arizona.
The latter is a springboard for her surprise single which harks back to simpler times. "I wrote this song as a 'looking back on my childhood' kind of song, when I was going through a stressful time," she says over the phone as she prepares for her first European tour in several years.
"When you're young and you go through some difficulties or drama…when you look back on it all, it is rose coloured and you see everything in the past in a more kind of ideal light."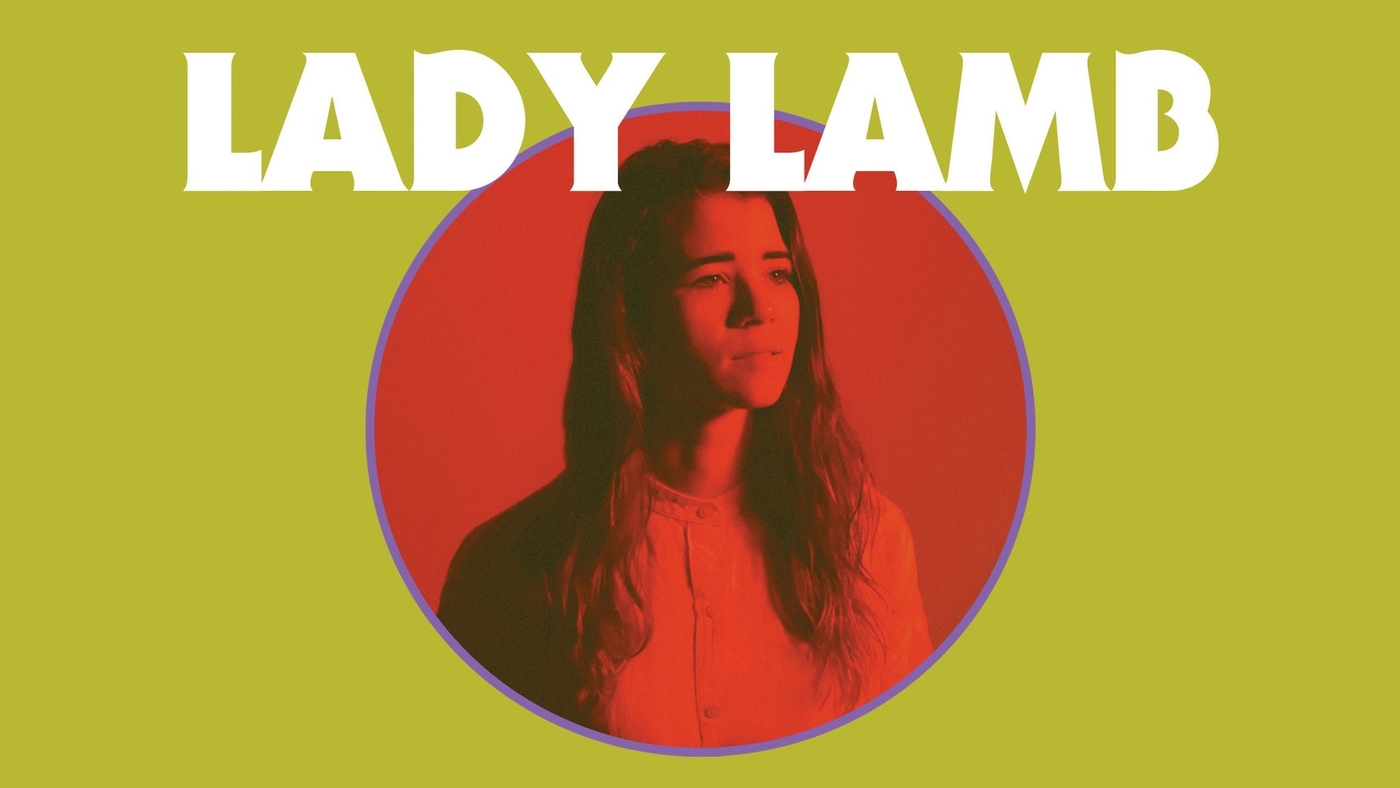 "I had a really great childhood, but when you're young you're living in a bubble and you don't really understand the world at large, so every small thing that happens to you that seems terrible isn't really in the grand scheme."
This period of reflection was prompted by the classic personal milestone of having a birthday which increases the number of decades you have been on planet earth.
"I think turning thirty made me start to think a lot about my life and growing up, and things of the past that I idolise in a way, and just becoming more aware of mortality and time moving. Not that I'm depressed about it, I'm totally fine being thirty, but it has prompted some extra thinking about that."
Amongst the visual metaphors captured in the song, Spaltro uses how she remembers the size of a Ford Aerospace van versus how big it is in reality. "When I was five years old it seemed so big and spacious and I recently walked by a couple and said 'Oh my gosh, that's car is so small. how did I think that that was such a vast universe?' But that's how it feels when you're young."
As well as re-evaluating and updating the reality of her childhood Spaltro is also very much conscious of her next moves into adulthood, and this is reflected in Arizona's refrain of "I never wanna be a bird collapsing beneath its own feather".
"It's hard to know how I really came up with that line," ponders Spaltro. "Philosophically when a person can be present and grateful there's a lightness to being human. You don't feel weighted down by the anxiety of everyday life if you can just focus your energy on being present, and people meditate to achieve that sort of lightness. That was my way of equating being a person to being a bird that can fly, and lift, and be light. I don't ever want to be a person who is collapsing under the weight of their own anxiety. I want to be light like a bird and present."
Arizona's arrival comes hot on the heels of January's We've Got A Good Thing Going  and are the first songs Lady Lamb has released since 2019's critically acclaimed album 'Even In The Tremor', but fans shouldn't get their hopes up for a new album just yet.
"Unfortunately, I haven't had the time to write and record a new record. These are just stand-alone. I'll start writing for the next record in the spring when I'm finished touring and I get back to the States."
In fact, both 2020 singles are material Lady Lamb opted to leave off her most recent album so as not to disturb the flow of the record. "I felt like they worked together but I didn't feel like I wanted to fit them onto the album, but I thought if I saved them they made sense as a pair."
And make sense they do, simpatico in Spaltro's cinematic lyrics in Arizona and We've Got A Good Thing Going showcase her abilities as a lyricist and her musical development. And while Arizona laments the passage of time and squares up to adulthood, We've Got A Good Thing Going finds Spaltro looking for fulfilment in new places, including revelling in the happiness of others.
"My sister just had her first baby so I'm an aunt now," she says excitedly. "I'm super excited about that, it's prompted this new chapter in my family, an opportunity to be even closer and around the baby."
Spaltro's reactions to her evolving role as a person both by design (songwriter) and by default (aunt) permeate her song-writing. A constant in this feedback loop is how much she values the concept of family and home, and how they are linked to how she views herself as a person.
"I'm originally from Maine and I've been living In New York for a decade. I plan on going back after touring, but I also just bought my first home in Maine to be close to my family. I'm really grateful for that, that I've worked really hard in music and been able to buy a house through working in music.
"I'm hopeful about that because my house has a little land on it and room for a studio. I'm going to be able to write my next record there. It's inspiring because it's in the woods and it's near the ocean and my family. I feel like I have a lot of really lovely things to look forward to."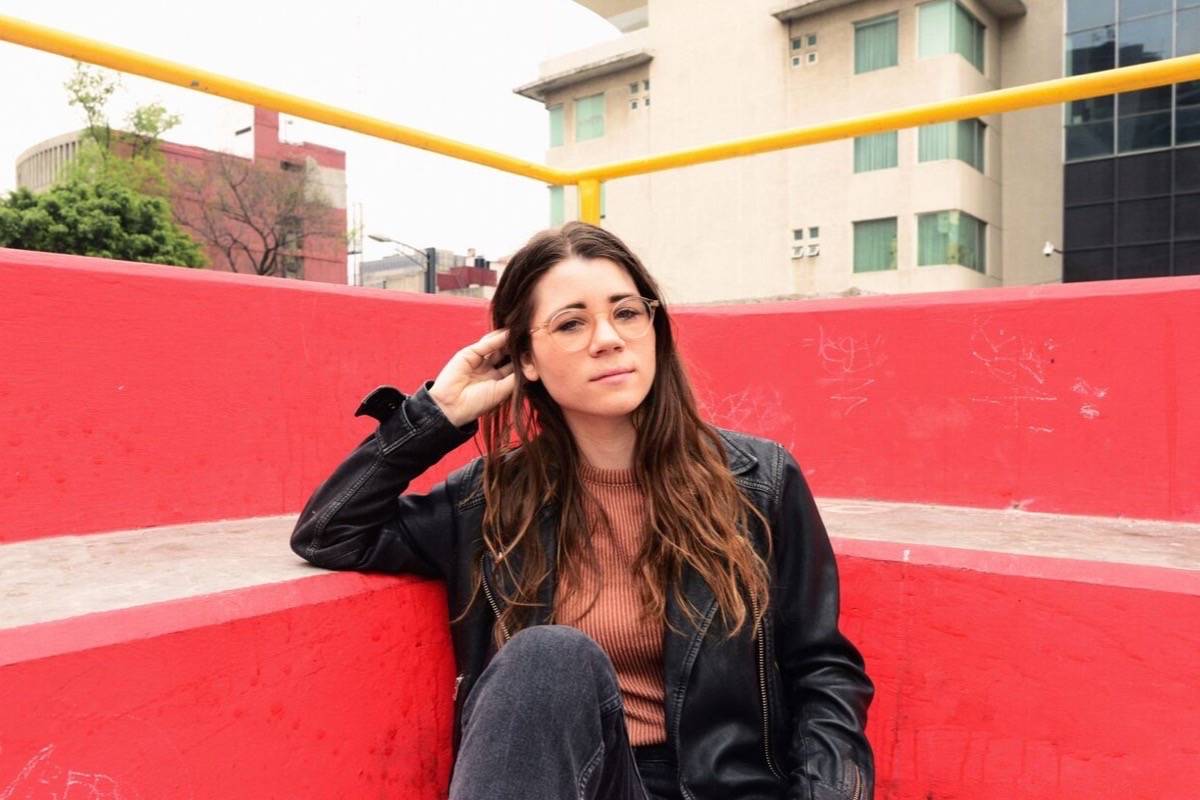 Spaltro's inner need for an anchor is partially down to the nomadic nature of her upbringing. However, she is grateful for the love of travel and adventure it instilled in her.
"I think it honed my skills for a lot of what I do as an adult," she explains. "I think having to move every 3 years and make new friends and adapt to a completely new place has only enriched my life as a travelling musician. It also strengthened my love for having a home, making a home.
"I'm an introvert person, I'm pretty shy but I think that that childhood made me more open to jumping into social situations and meeting new people, and I'm comfortable doing it even though it goes slightly against my nature. I think my childhood helped shape that.
"My life is such a duality of loving to be home and loving to travel. I end up being inspired and writing a lot of my lyrics when I'm away from home. I gave up my apartment in New York right before my record came out to have a whole year of living on the road - that's what I've been doing for the last ten months.
"When I'm not on tour I've been renting a place to live for a month, six weeks at a time. Usually a place that I can explore on foot and be inspired and write lyrics. I think that plays a huge part in the songs I end up writing and that's why there's so many references to different cities."
A Good Thing Going On is a good example of Spaltro's use of geographical anchors and metaphors within her work. When Spaltro fails to find the type of joy she hoped for in the view from the top of the ancient pyramids of Teotihuacan in Mexico, she uses that disappointment as a warning for others that inspiration cannot be forced and must come naturally, before revelling in the feeling she gets from seeing somebody else bungee jump.
"I was trying to say that sometimes in our lives we want to be fulfilled, so we sort of force it by saying 'oh if I do one thing then I'm sure I'll feel that success and feel fulfilled' and it's just funny that in my life I tried that by climbing a pyramid. I didn't really feel that much, but then what actually ended up inspiring me was actually someone else doing something like that. It made me feel more fearless and I think that's a beautiful thing, to be inspired by strangers. I write a lot about that."
As a young female artist, Spaltro feels strongly about providing pathways for female participation in music, both onstage and off, and it was important for her to talk the talk and walk the walk when it come to the subject. With this in mind, Spaltro has been working with producer Erin Tonkon who interned under legendary producer Tony Visconti and was a vital cog in David Bowie's final 3 projects.
"I had a pretty long search to find a partner," says Spaltro. "I was really specific in what I wanted. I wanted a collaborator, not someone who was going to take the songs away from me, because I arranged the songs myself and demoed them really specifically. I really wanted a teammate that was going to help me achieve what I had already decided in my mind was going to be a sound."
"We talked a lot about that when we met, about how there's not enough visibility for women behind the scenes in music. There are women who engineer, who produce, who mix live sound, but they're not very visible and we feel like it's so important for women to support each other and to help each other get work. Essentially what we want to do is inspire the next generation of young women to feel like they can go into engineering.
"Erin told me that she started out with quite a few women who went into engineering but they ended up quitting because they were so marginalised. It's really sad to think that there's women who are interested in the production of music that don't end up following through."
Spaltro notes that participation needs to increase across many fields, including science and computer engineering.
"What we hope happens is that more young women feel confident enough because they have role models, they see people and it becomes a no-brainer: 'I can do that too'. That's important. We have to support women and give them the platform they deserve and like I said it, creates visibility and it can only do good things for young people to see this."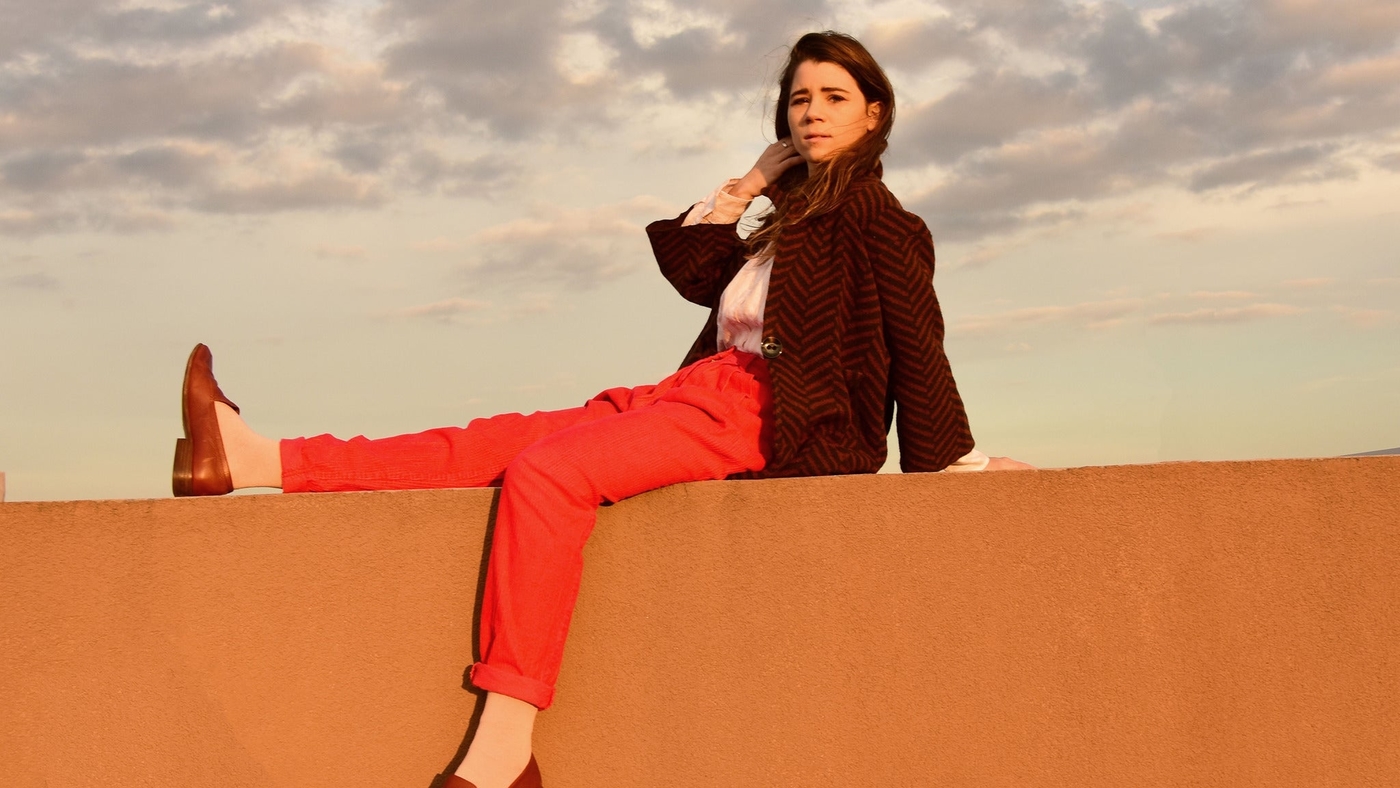 "It's a solo show," says Spaltro of her upcoming Dublin date. "And I'm really excited for that because I've been playing with a big band all last year. That's fun, but I love the emotion I can bring in with a solo show and how I can be more spontaneous and feel my way through it. That's exactly the kind of show that I want to be playing right now, more stripped down, and a lot of the songs on the record actually lend themselves really well to solo (performance) because the lyrics become that much more important."
In preparing for this solo run of shows some of the material caught Spaltro slightly off guard. "A couple of the songs on the new record, I just realised are impactful that way. Not that I don't like the recorded versions, but they're just punchy when I play them alone."
When Aly Spaltro returns to America she will play a short tour with a string quartet before returning home to start working on her next record.
"I've spent the last weeks writing the score for cello, bass, viola and violin. After that I get the keys to my house and I'll go up to Maine and start settling in."
We can't see Aly Spaltro settling in any regard for very long, so we doubt it'll be long before we hear new music from Lady Lamb. Until then, check out her latest album and find details of her Dublin date in The Grand Social below.
Update: Lady Lamb has had to postpone her Dublin appearance. "I'm so dismayed to say our tour van was broken into overnight and we're in Glasgow currently dealing with logistics. Unfortunately we won't be able to make our ferry crossing today to reach Dublin for our show. It's important to me to try to reschedule for a date in the future as soon as I can. All refunds are available at point of purchase. Thanks for understanding and I hope to see you in Ireland sooner than later. "