Not many bands can say they reunited over a fraudulent Wikipedia page, can they? But that's exactly what Waterford's finest havoc-makers admit to on the eve of completing their debut album – a mere eighteen years after the group's inception.
"Some guy wrote a load of rubbish about us online," jokes Tom Stapleton, one sixth of King Kong Company. "If you want to believe it, we've released two albums and toured the UK. We didn't – we hardly released one. We assumed that nobody remembered us, so our logic was that if somebody was writing about us – even if most of it wasn't true – we must have a fanbase."
Several phone calls followed, and three months later the outfit found themselves performing to a near-capacity crowd in Waterford's now defunct music venue, The Forum. "I think we're jinxing our own music scene," says Stapleton. "We've played the last night in The Roxy, the last night in The Metropole and The Forum's last night – there's a trend going on here."
With their debut album all but finalised, the band reveal that production duties were carried out by none other than Mercury Prize nominee Tom Holmes. "Mark, our drummer is a cheeky fucker and reached out to every well-known producer in the UK. Tom was one of the first guys to reply – he loved what he heard and I guess the rest is history.
"Strictly speaking this isn't our first album. I remember selling bootlegs after our gigs in the late '90s. It was far from official – just blank CDs burnt onto CDRs – wait, could you even buy CDRs then?
"This album has been a simple enough process really, we forward [Holmes] the rough edits via email, discuss how we want them to sound, and he returns the finished track. His style suited us perfectly – and believe me, we've tested him."
Keen to instil a local flavour, the majority of the recording took place in Clonmel under the supervision of Andy Keane, with some other studio time taking place Waterford Institute of Technology's Music School and Dublin's Windmill Lane.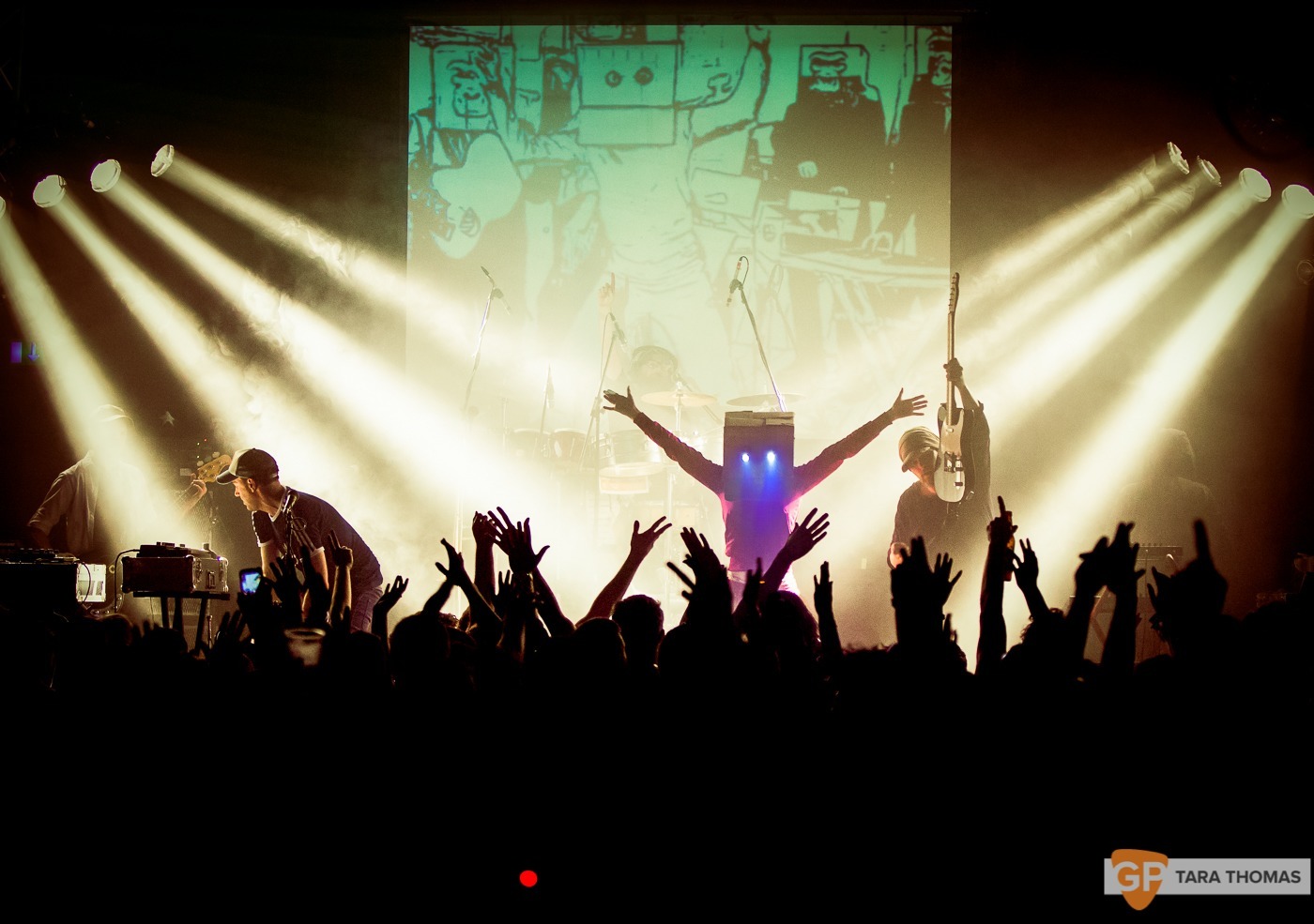 Confident that this sophomore effort has the pedigree to compete with an already stellar live set, the group decided to take a risk or two – something that Stapleton believes will cause a stir when the album drops later this month. "One track will have guest vocalist – while I can't say who it is, I can reveal that it's a pretty big international name. We couldn't be more excited about it."
While the band remain tight-lipped as to who the secret guest is, they are a little more candid as to what the rest of the album has in store. "We're sticking ten tracks on the LP," says Stapleton. "We don't want to give too much away, but four will be reworked oldies including iPop and Free the Marijuana. The other six will be brand new, unheard works."
While Spacehopper (the album's only taster thus far) is the glow stick donning, trumpet wailing thumper you'd expect from such hedonists, it just might have invented a genre for itself: Déise punk – courtesy of Waterford Whispers News brainchild, Colm Williamson. Think Sleaford Mods with a thick Suirside drawl and you're almost there.
"Colm and our drummer, Mark Graham, and are longtime friends. They have something of a symbiotic relationship where Mark supports the satire, and Colm supports our music. So we thought it would be great idea to get Colm on board to lay down this tongue-in-cheek Waterford-esque rant." Tom explains. "Colm shared it through the Waterford Whispers' social media accounts and it exploded from there.  I haven't checked in a while, but it looks like it's on-track to becoming our most popular single."
But while the success of Spacehopper served up a personal highlight for the band, their subsequent performance as Sunday night Salty Dog regulars witnessed a shipwrecked band struggling to keep their show afloat. "While most didn't notice, we were bitterly disappointed by our Electric Picnic gig. Let's just say our sound engineer had a little too much to drink that night.
"We need The Academy performance to make up for the mishaps of Salty Dog. It's our biggest headline gig to date – filling a 650 capacity venue is a bit daunting, even if it is an album launch."  
With their biggest headline performance to date, an album launch, and a potential European record contract in the pipeline this November, the outlook is that of nervous anticipation. Two decades on, King Kong Company are only all too aware that it's still early days.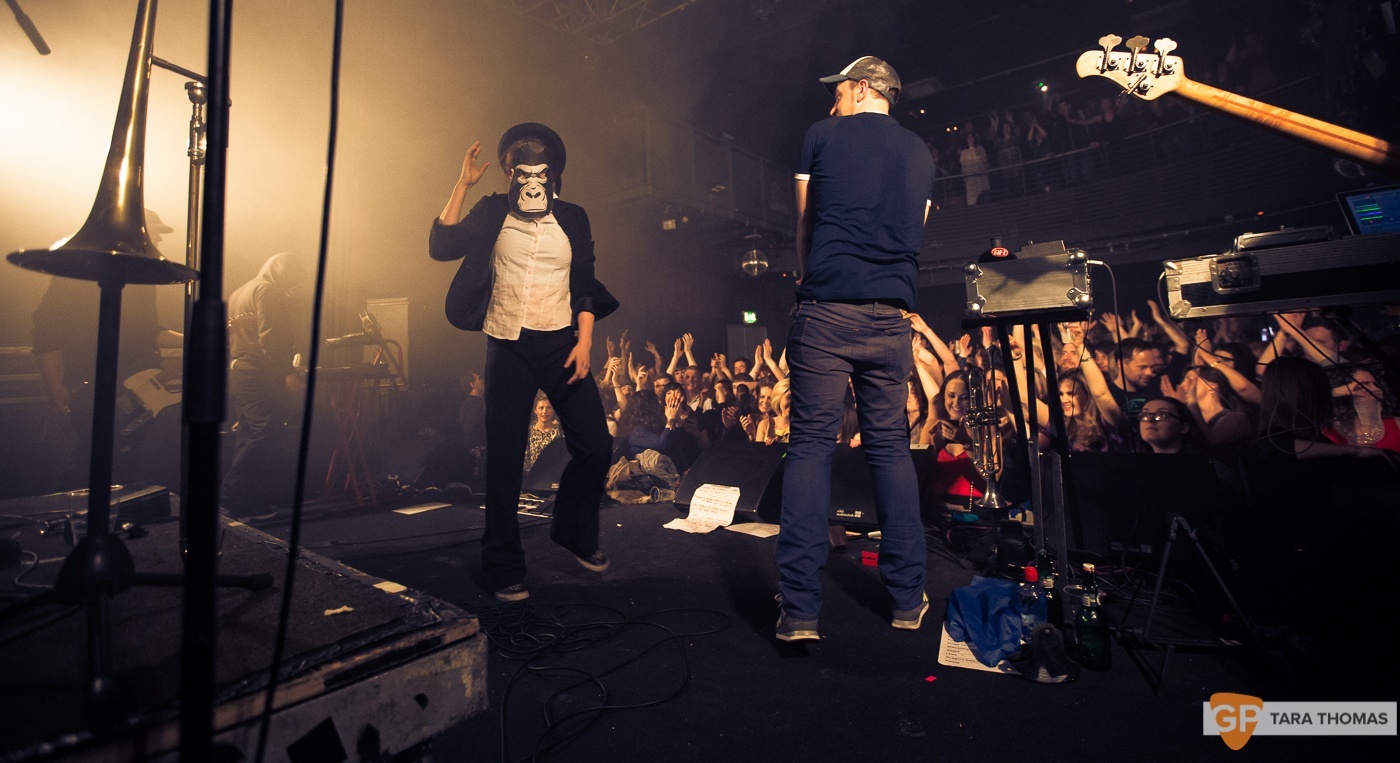 Tickets for King Kong Company's album launch at The Academy are available from Ticketmaster (€15). All ticketholders will get a free digital copy of the album. A vinyl release is expected to be available at their New Years Eve performance at The Set Theatre, Kilkenny.