Every year the GoldenPlec community of writers and photographers (50+) come together to vote on their ones to watch for the upcoming year. After pulling the votes together, we selected our 'Plec Picks' for 2020. We have classical artists alongside rap, jazz, pop, electronic, punk and anything in between. Our list strives to encompass a broad spectrum of Irish music in order to highlight the thriving and evolving music scene that exists in Ireland.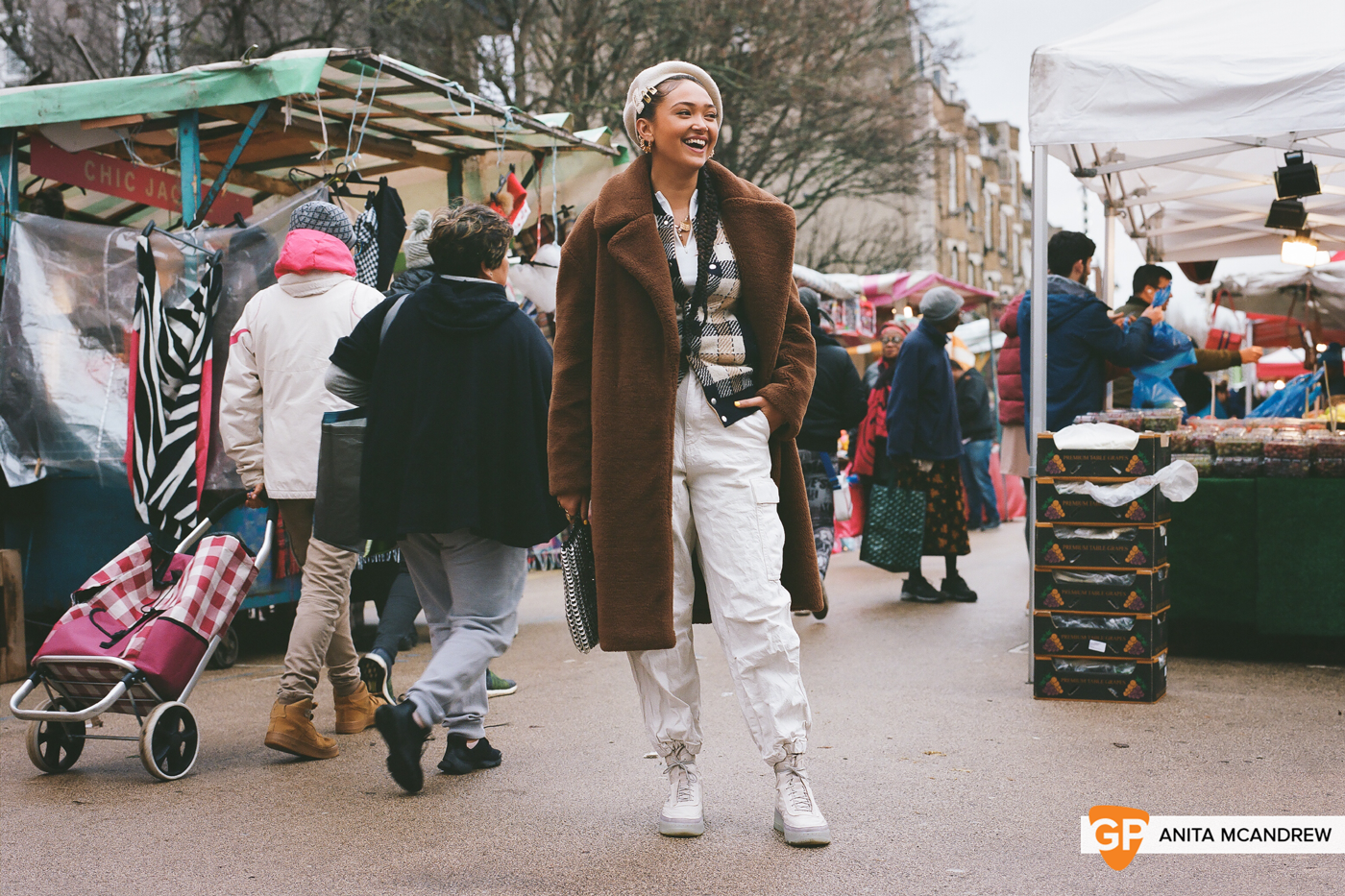 With eyes wide open, Joy Crookes is ready to take on the world. The South London singer-songwriter (and sometime producer) has dusted off an impressive 2019 in which she released two EPs; performed at Glastonbury and on Later… with Jools Holland; enjoyed a sell-out headline European tour, bagged a nomination for a BRIT Rising Award and amassed over 560 million Spotify streams and 9 million YouTube views.
Naturally, 2020 is going to be another stellar year for the 21-year-old. In addition to sweeping into fourth place in the BBC Sound of 2020 earlier this week (not to mention this prestigious GoldenPlec list), Joy's set to release her highly-anticipated debut album later this year.
"I can't wait to release it," she says. "I have this theory that you're constantly writing your first album until it's out. So the last however many years I spent working on my music has been towards that album."
The daughter of an Irish father and Bengali mother, Joy grew up surrounded by a wealth of eclectic cultural influences; from the folk and traditional music of her parents' heritage to soul, jazz, funk, rock, reggae, ska and r'n'b. Each week, as her dad drove her to Irish dance lessons he'd expose her to a different artist, filling the journey with the music of Gregory Isaac, Nick Cave, King Tubby and Kendrick Lamar. Artists whose influence pierces her own sound now. Though it's her personality that shines through most, adorned with hypnotic melodies, honeyed vocals and meticulously crafted lyrics.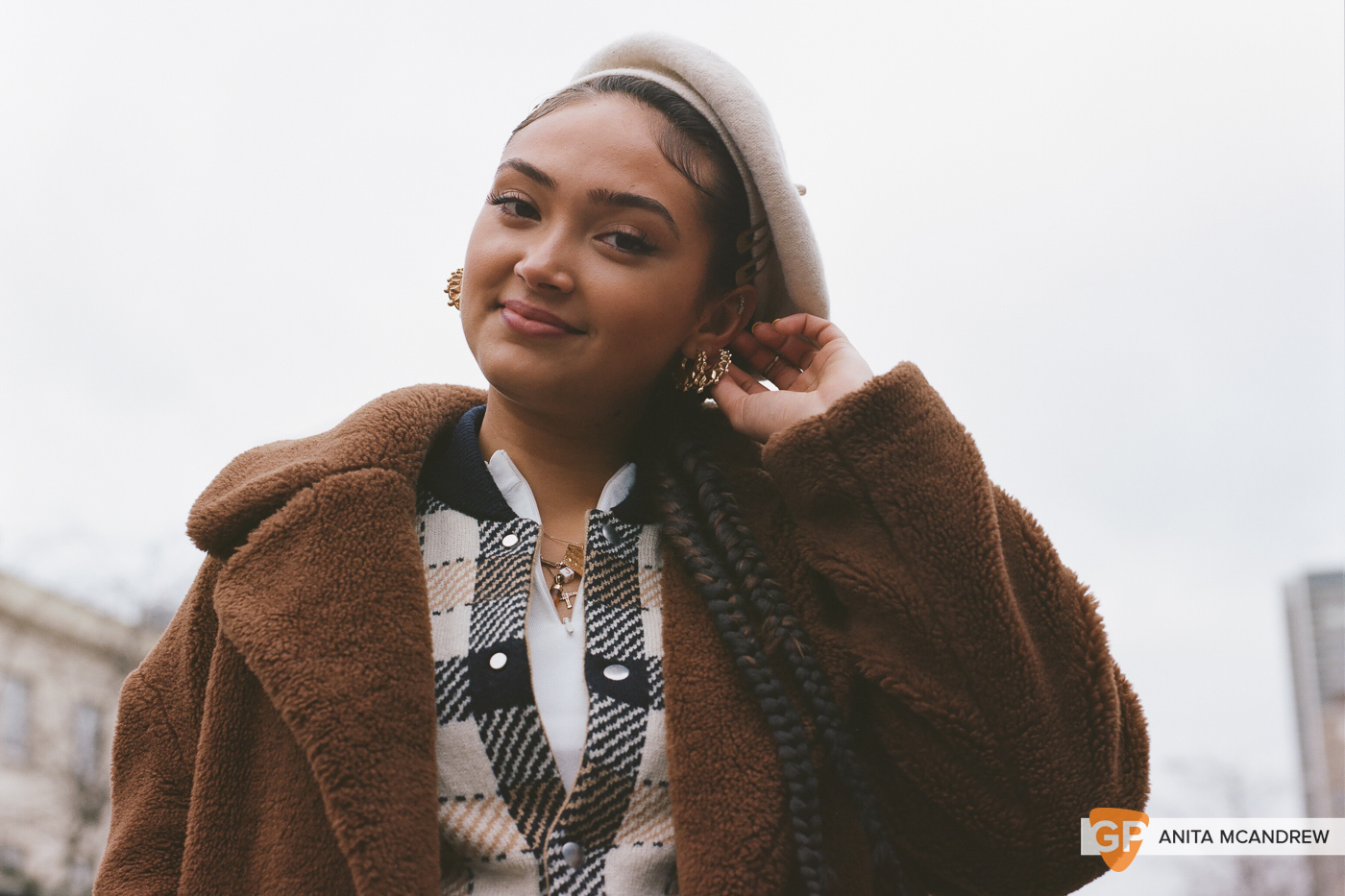 A prolific songwriter, Joy began penning her first songs at 12, translating her feelings and frustrations into lyrics. Writing was a way to get to know herself better. It still is. Deep-thinking and deeply political, her music speaks to a range of themes from relationships to loss, mental health to self-growth and female empowerment. She understands the power of her voice and the reach of her platform and doesn't shy away from speaking out on issues that matter.
"I personally feel that I have a responsibility to be political. I've always felt that. When I was young I didn't think music was a job but I always said I wanted a job that allows me to earn enough money to be able to help people or apply myself in that way. Not that money is the answer but I've always wanted to have a platform and use my voice. I just didn't know that my music would bring me here."
Her 2017 song Power is strikingly political; combating the ongoing pressures of a patriarchal society and the misogynic and xenophobic policies sweeping global politics. "Power is a massive response to Trump being inaugurated and what that meant for brown women. There's even a lyric in Power - 'Close your eyes 'til you can't see me / Yellow polka dot bikini' - about the French woman who had her burkini stripped off her on a French beach because they banned the hijab."
The accompanying video, which she directed, stars the women closest to her, including her mother. "What she's been through to give me life was a huge part of that video concept for sure." Joy also credits her mum with fueling her drive. "She always said 'If you don't ask, you don't get' and I hold that close to me because it was what her daadi (grandmother) always said that to her."
The day after the UK general election results - ahead of which she spent weeks encouraging her social media followers to vote - Joy took to Twitter to share a snippet of her new song Kingdom with lyrics that articulated the mood on the day felt by much of Britain's youth who had voted for change: "Who's got love for the taking / Who's got heart for the aching / No such thing as a kingdom / When tomorrow's done for the children."
"It's very political" she says of the song. "But I don't think you need to be talking about the Tory party to be political. I think you can be talking about your own personal politics too and that is very political in its own way."
Though she grew up in London, Joy spent a lot of time in Dublin with her father's family on the Navan Road. The Irish capital was also where she kicked off her headline tour in October, an experience she describes as "special, especially seeing my family and friends there in the crowd." She even teamed up with hip-hop star and close friend Jafaris (Plec Pick in 2017) last year for the song Early, which was filmed in her grandmother's house, the Phoenix Park and Grogan's pub. The duo also performed the song together on Jools Holland in November.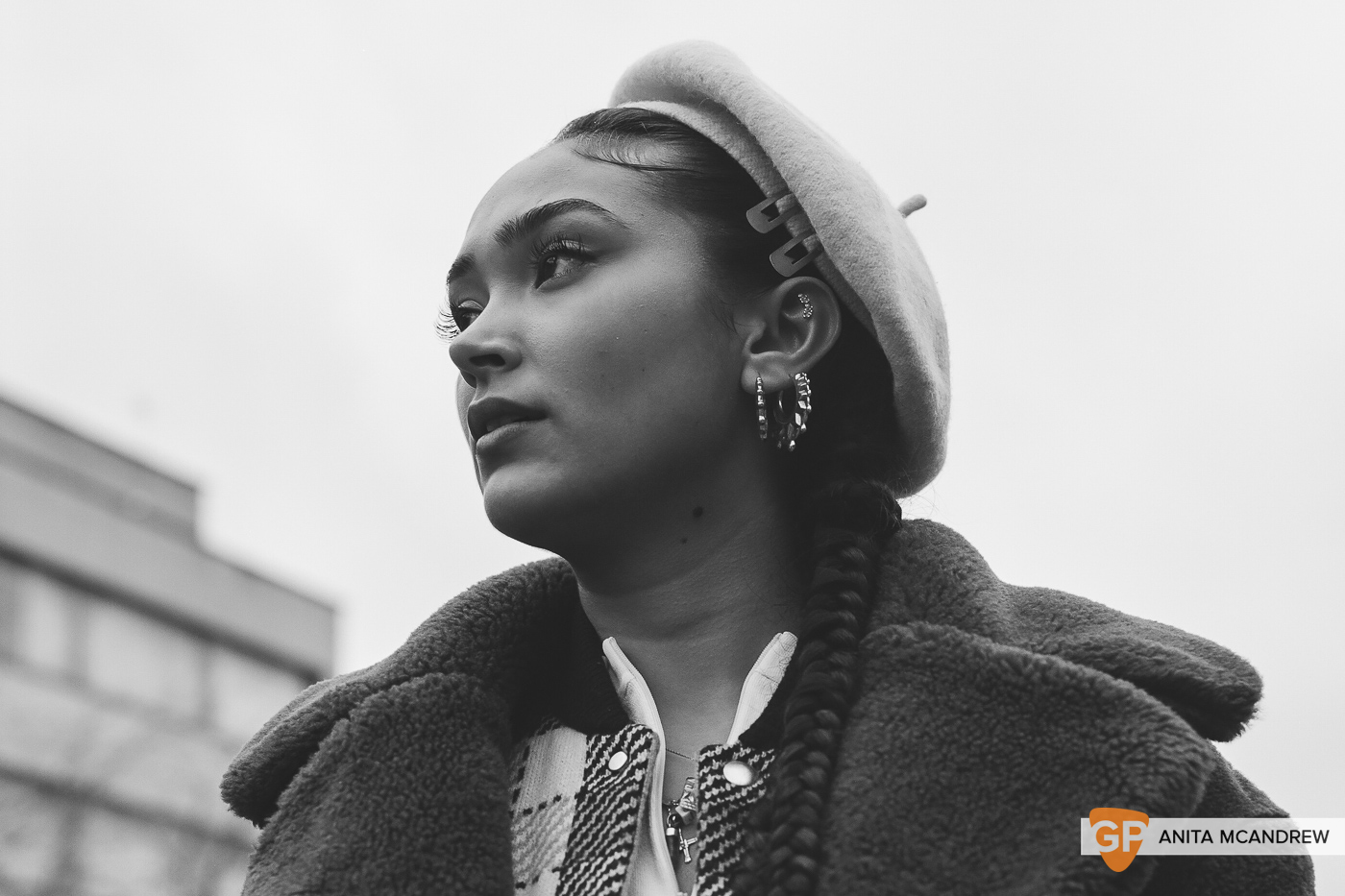 "I'd grown up watching Jools and to perform on that show was a really special moment," she says. Indeed, since her star really started to ascend in 2017, with her game-changing Colours session of Mother May I Sleep with Danger (which has over eight million views), her career has been full of special moments. Not that she has the time to think about the good bits too often, she's determined to get the album out before summer but sometimes she'll take stock to see how far she's grown.
"You know, there was one spot near where I went to school, this one little spot beside the Tube station where I'd always stand and reflect and I stood in that spot today and I thought, 'If I told myself three years ago that all this would be happening, or that this year - the highlights of this year - would have happened, I fucking wouldn't have believed it," she says.