Naomi Hamilton aka Jealous Of The Birds is one of the finest artists to emerge from Northern Ireland this century. A unique talent, quick-witted and with a quizzical, vivid imagination, Hamilton's lyrics weave their own surreal universe into being with original, yet instantly palpable imagery such as "your name fizzes on my tongue."
We catch up with Hamilton in the Vintage Room in The Workman's Club in Dublin. She's been hard at work recording live performance videos and despite that session running over and being pushed for time ahead of sound-checking for Ruby Session later that evening, she is relaxed and at ease.
"I like the idea of it being a separate thing, what you create and what you do musically being very separate from your identity as a person," she says at the mention of her unusual moniker. "I think pseudonyms can be easily either stripped away or disassociated from, but you can't really strip away your name. I'll always be Naomi Hamilton and I just liked that Jealous of the Birds could be its own project and I can still be separate from that if I want to be. I find it artistically intriguing, rather than just releasing it under my own name."
However, while she will always be Naomi Hamilton don't expect to find her name on any albums covers anytime soon. "Honestly, I don't think I ever would (release anything under her own name), I think anything I ever did creatively would probably be a separate project name, but for now Jealous of the Birds seems to be where all the music that comes out of my brain, that's where it lives." Though she concedes that any future moniker should "actually have a story behind it."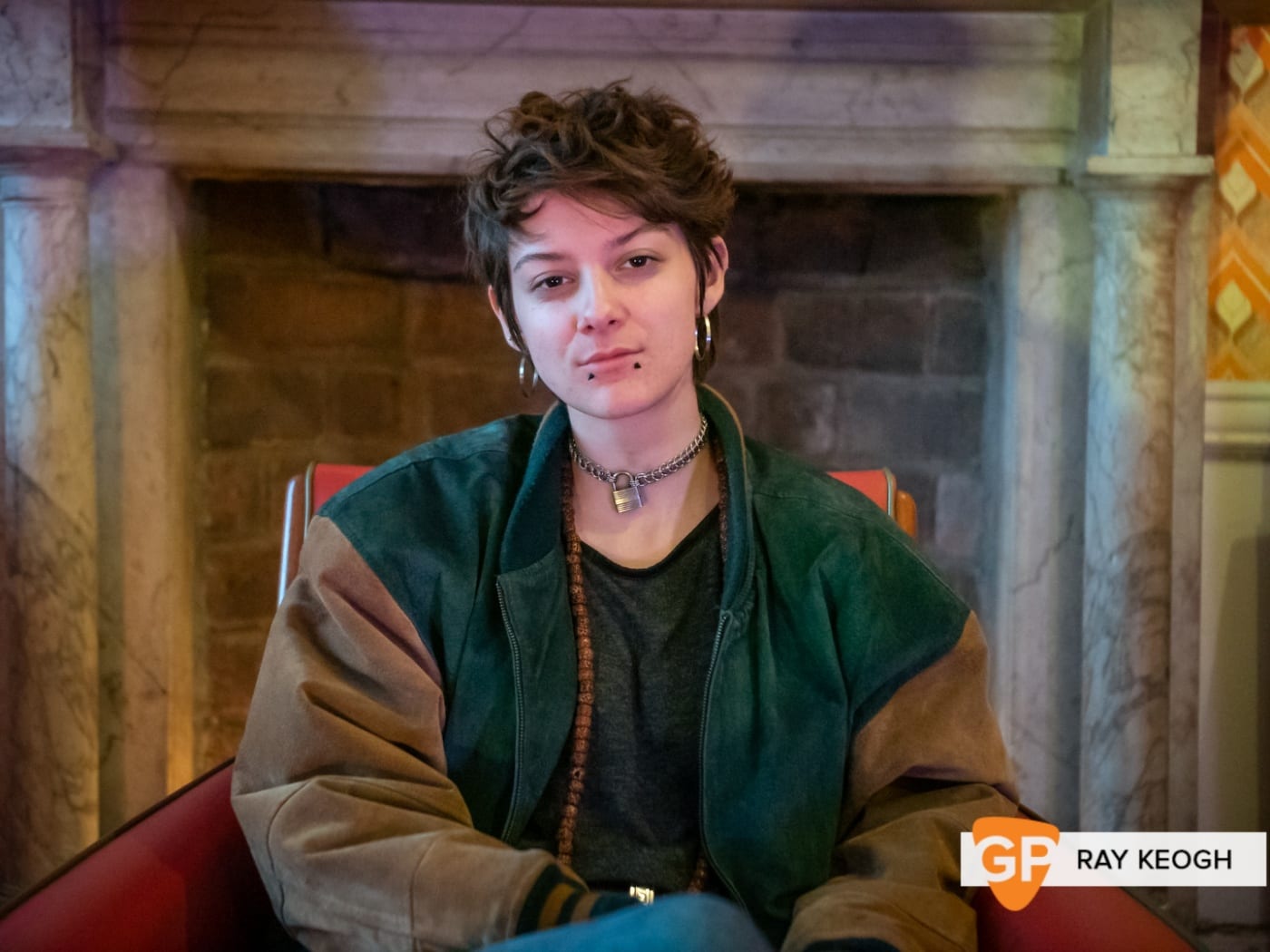 "I liked how whimsical it was and I liked how it looked on paper it just looked intriguing"
The actual genesis of Jealous of the Birds is surprisingly modern from a mind more at home with the great poets. "I was trying to come up with a URL name for a blog and that just came to me and when I released a little DIY E.P. on BandCamp I didn't want to release anything under my own name. I wanted an alias and that came back to me, and just seemed very fitting."
From its unusual birth canal Jealous of The Birds developed quite quickly, with Hamilton soon requiring other hands to flesh out the songs, but the fluid nature of the project have served all parties well.
"I started off playing solo acoustic gigs for about a year before I got the band together. When we recorded the songs on Parma Violets a lot of the songs demanded a full band set-up. We are kind of fortunate that depending on the venue and what type of event it is, we can strip it back to a solo show or me and Danny or full band. It's cool having that option. Most of our shows will be full band. Just because I find them more fun to do and a lot of the songs have so much instrumentation that it just makes sense to do full band."
One of the standout moments on 'Parma Violets' was Tonight I Feel Like Kafka, a track which showcased Hamilton's ability to write illuminating lyrics about an existential crisis of the heart, the likes of which Kafka himself would more than likely have gotten a kick out of.
"That song was written really late at night. I was in the middle of a massive crush on someone and at the time I hadn't come out, so it was a big deal, this massive crush that I had on this girl. That song evolved out of that, and just thinking of Kafka as more of a mood - I think of Kafka as this dark, psychologically intense mood and that just filtered into the song. It's one of those sad mellow songs that I think people can relate to if they are in a position where they like someone and they aren't sure if that person likes them back."
Kafka isn't the only wordsmith to be name-checked by Hamilton's incredibly well-read mind. Indeed, it should be well-read for she studied English and creative writing in Queen's University in Belfast.
"My favourite poet would be Alan Ginsberg. I like Walt Wittmann and a lot of contemporary American poets. I'm really into literature and impressionist painting. Virginia Wolf had a very impressionist way of writing and I think I carry a lot of that stream of consciousness into my own writing"
Indeed, Virginia Wolf made the Jealous of The Birds wonderwall when Hamilton based a song on her character Mrs Dalloway.
"It was a book that I was studying at the time...I was getting very much inside the narrative for a few months, I was writing essays and going to classes about it and I just started drawing parallels between the character of Mrs Dalloway and a girl that I knew and I thought it was very interesting to bring that character alive in a song and turn it into a little nugget of the plot." We enquire if she passed the class. "Yeah," she says laughing, acknowledging that it would've been hilarious if she hadn't.
"I would love to do that," says Hamilton, when we enquire if she has any plans to release a collection of her own poems in the future. "There're so many other mediums that I'm into - whether it's photography or poetry or prose or painting or drawing - that I really love to dip into, especially on the writing side of things, because I wrote long before I started writing songs. I wrote poetry and prose and I think that's definitely filtered through my music, but I'd love to have separate channel where that's a thing at some point in my life, even if I'm eighty years of age and I put out a little book that would be great."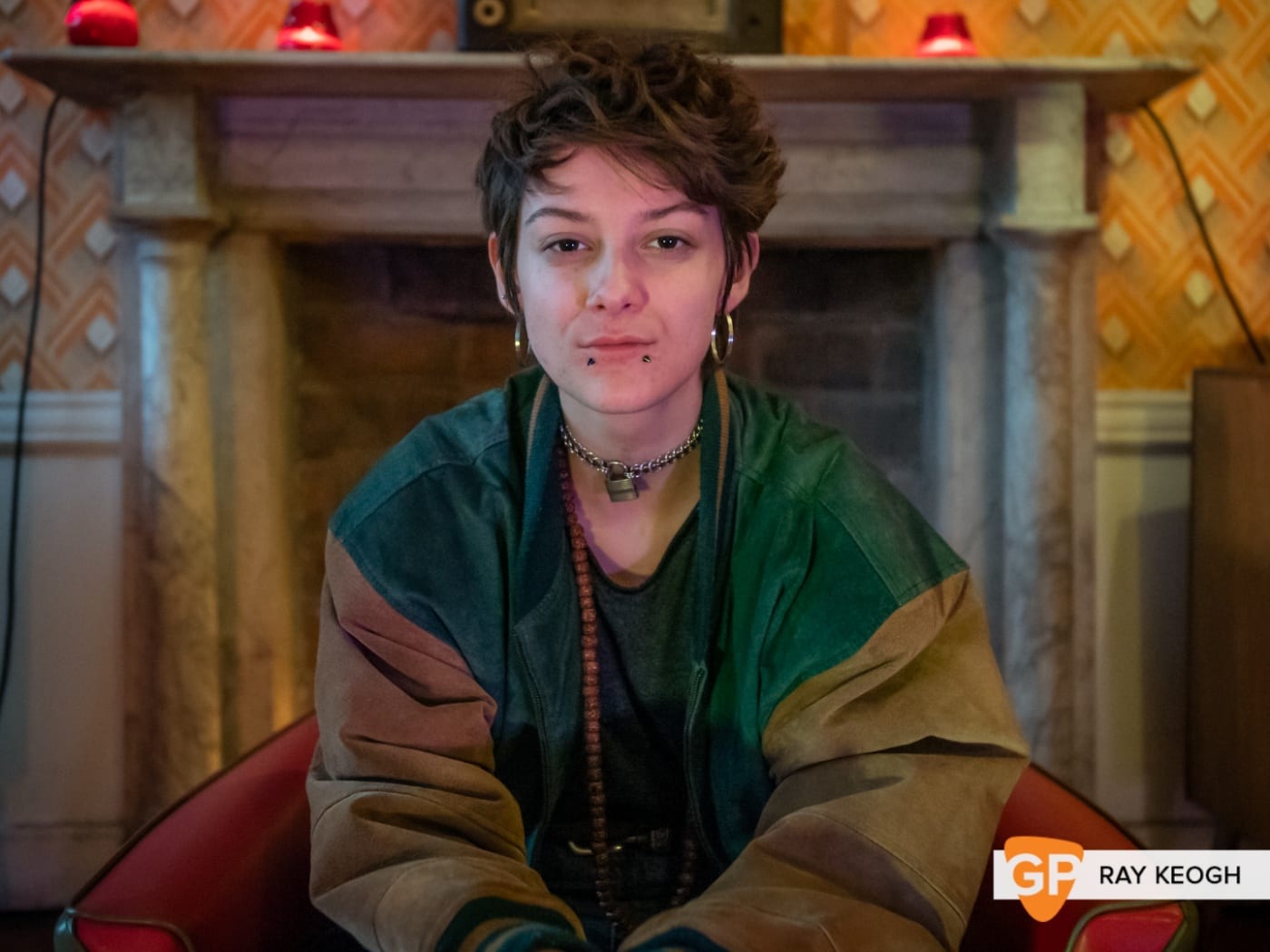 We note that the standard of lyrics coming out of artists such as Matt Maltese, Villagers and Declan Welsh are setting the lyrics bar quite high in 2018. "I feel like people are hungry for that now 'cause the mainstream is lyrically quite vapid in comparison to a lot of indie music that's here now. People are just craving something lyrically to grab onto. It's definitely something that I am interested in as a listener as well a writer."
One other channel Hamilton is currently exploring is a series of YouTube podcasts reviewing classic albums, entitled Jealous of The Bops.
"Obviously I love listening to music and I make loads of playlists for friends...I noticed lots of artists have started curating playlists on Spotify and so the video podcast series developed from that Spotify playlist that I do. It just seemed like a cool concept to say 'this is what I'm listening to, and this is why', for anybody who wants to find new music or is interested in what I dig."
Hamilton examines disparate two albums in each episode with surprisingly fruitful results. "I think that's me as a music listener I jump between contrasting genres. So, for example one of the episodes is Patty Smith and Nirvana and that all to me is in the same soup of music that I like, and it's the same for me when I'm writing songs. I don't just want to write heavy rocks songs, I want the bit of mellowness cause that's what I'm into."
And does Hamilton have any designs on a career in radio at some stage? "Honestly, that's part of the reason why I did it, because I love the idea of late-night radio hosts and that intimacy. I think radio is a very intimate medium and I think that's something that's cool to explore...one time I got mistaken for Annie Mac at SXSW. I was wearing this pink suit and I had longer curly hair at the time and these people came up to me and were like 'Are you Annie Mac?'"
'The Moths of What I Want Will Eat Me in My Sleep' - catchy title, eh? The kind of thing the Manic Street Preachers would surely approve of, but what on earth does it mean? "People's reaction to that has either been 'eww moths' or 'wow that's really long and weird', but I took it from the last line of a poem that I wrote after I graduated. I just think it sums up a lot of ideas about ambition and things that you want in life and burning up to want and aspire to and eat you alive. I thought that was an interesting image to me."
Hamilton politely suffers us, when we tell her that we thought it might have meant that people who are attracted to the same things as us will kill us. The long and weird titled EP is also notable for the fact that it re-use several songs from her debut album, 'Parma Violets'
"I'd recently just signed with Atlantic and Canvasback and that meant that we were being brought to a wider audience or we had more push, because beforehand we'd released Parma Violets completely by ourselves, and it had gotten a good reaction back home and in London, but it just felt like those songs could use a little more shelf-life. Also, because we'd been playing them live for a good year or so, that changed how those songs were played, so we decided to re-record some of it. Mostly, it was simple stuff like speeding up tempos and the production, getting it remixed and remastered. I felt like with that it was just important to give those songs a bit more of a chance." When we suggest it's like a best of the album she laughs, saying "the album in miniature with Plastic Skeletons thrown in there like a little kick."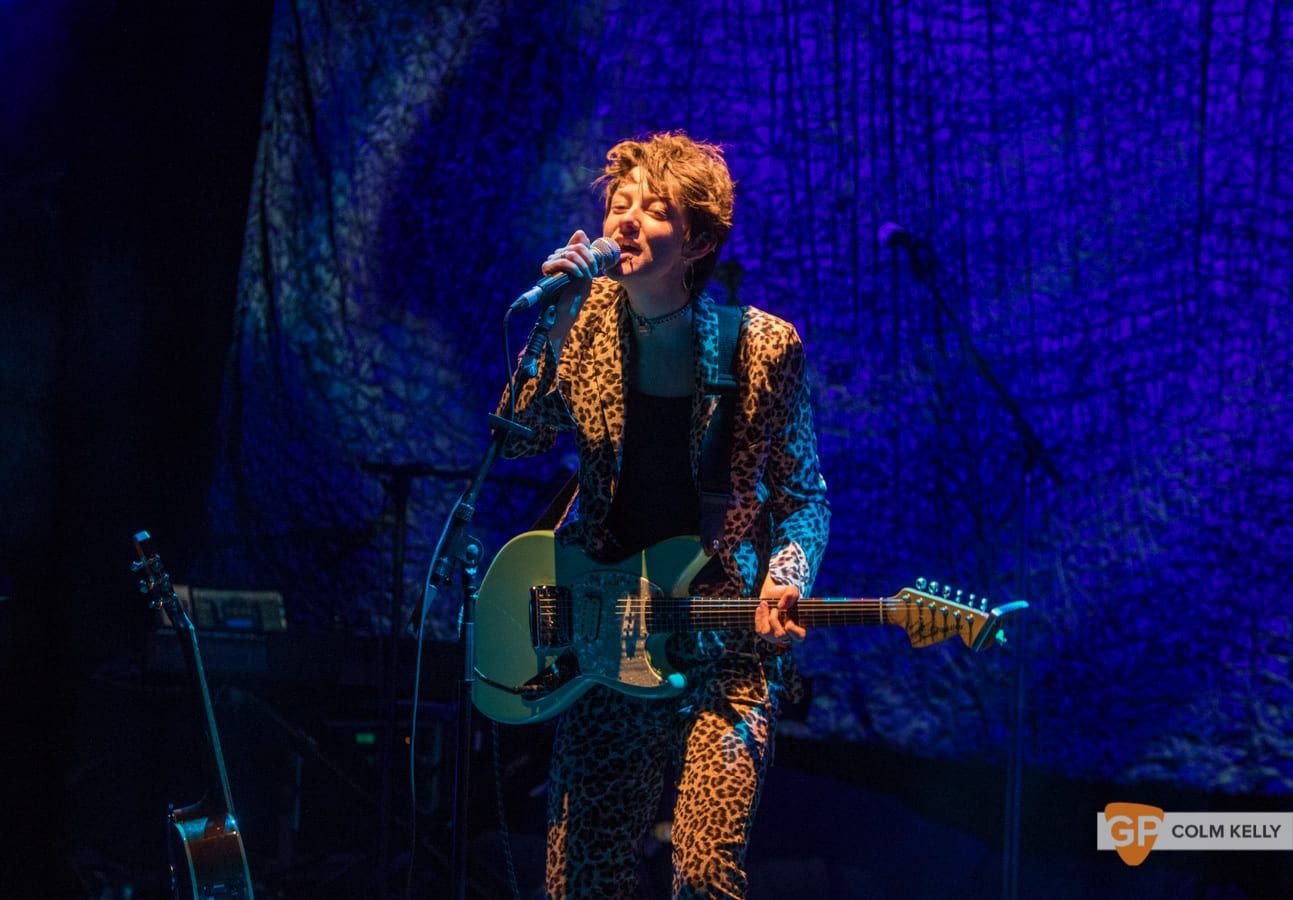 One other notable project Hamilton worked on in the interim between the album and EP was a collaboration with fellow Northern Ireland songwriter Ryan Vail, following an unexpected invitation to discover that Love Is A Crow.
"I had never collaborated with anybody before then, but it just seemed like it would be interesting because Ryan has this electronic side to him, but also classical composition, and we are so different that I thought it would be interesting. We just bounced ideas back and forth. He'd send me something, then I'd send him something back and then we went up to his studio in Derry and got it done. He did most of the electronic instrumentation, I did lyrics, vocals and guitar. It was really fun. It was so easy working with Ryan, once we got momentum going our ideas blended. The spoken word part at the beginning was originally a prose poem I'd written that I lifted and said this might be interesting. The rest was written strictly for that song."
Following that experience is Hamilton itching to collaborate with more artists? "I think it's something that I would definitely be interested in doing but maybe when I feel like I've gotten more of a foundation myself, because I feel like whenever I've worked with people in all kinds of capacities it's always been a joyful experience. I think that's for further down the line, but I'm intrigued."
For now, Hamilton want to focus on 'Wisdom Teeth', her upcoming EP (Out Feb 1st) featuring the single Marrow.
"I was thinking about a lot of different things when I finished Uni, what direction I was going with my music. So, a lot of what was in my brain at the time was filtered into that. I wanted to make it expansive and grand and include a bunch of instrumentation that I hadn't used before. I think it's taking the mellower sound that's on 'Parma Violets' and fleshing it out structurally and instrumentally. It's definitely not Plastic Skeletons."

Jealous Of The Birds play the Workman's Club, Dublin on December 20th. Tickets €13.00.