Mitski's producer (pictured below) recently published 'A Cowboy's Companion', a Spotify playlist of songs that inspired Mitski's critically acclaimed new album 'Be The Cowboy'. Read our review here.
The playlists is an eclectic and surprising mix that includes tracks from Toto's 'Dune' soundtrack, Greek, '80s TV theme tune style instrumentalist Yanni, Japanese popstar Ringo Sheena, B Disco star Carrie Lucas, Ethiopian pianist Emahoy Tsegué-Maryam Guèbrou and obscure '50s folk act Connie Converse who disappeared in 1974. That's as well as tracks by more familiar names such as Prince, Diana Ross, David Bowie, The Kinks and Stevie Wonder.
As well as having produced 'Be The Cowboy', Patrick Hyland also played on the record and is Mitski's touring guitarist. So who better to ask about the playlist and the importance of other artists' music as a sonic reference point in the quest to help artists achieve their goals than him?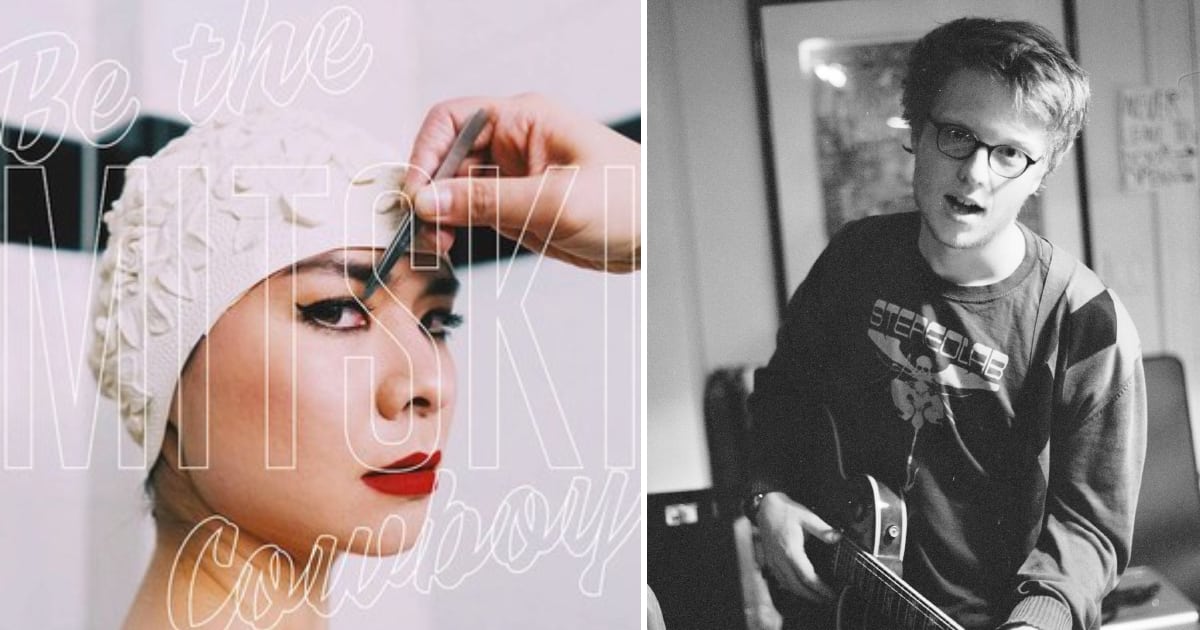 How important can other acts' music be as a tool or sonic guide to get the act and producer on the same page when making an album?
I'd like to imagine myself conjuring all of my creative ideas from the ether as if by some divine intervention. But, of course, the reality of it is less interesting. Other people's work is extremely important, not only as inspiration but to establish a functioning lexicon. Most people don't have the technical knowledge to describe what Prince's drums sound like in any kind of quantifiable way, so it's much easier to just say "can we make the drums sound like Prince?" and it's my job to quantify that.
The playlist is quite eclectic, what was the most surprising "I want it to sound something like this" moment for you making 'Be The Cowboy'?
Hm. I don't recall ever being caught off guard by any suggestions. The main recurring discussion was about how to avoid repeating things we'd done on 'Puberty 2' whenever possible. So maybe the only thing that would have surprised me would be something we were both very into during that time.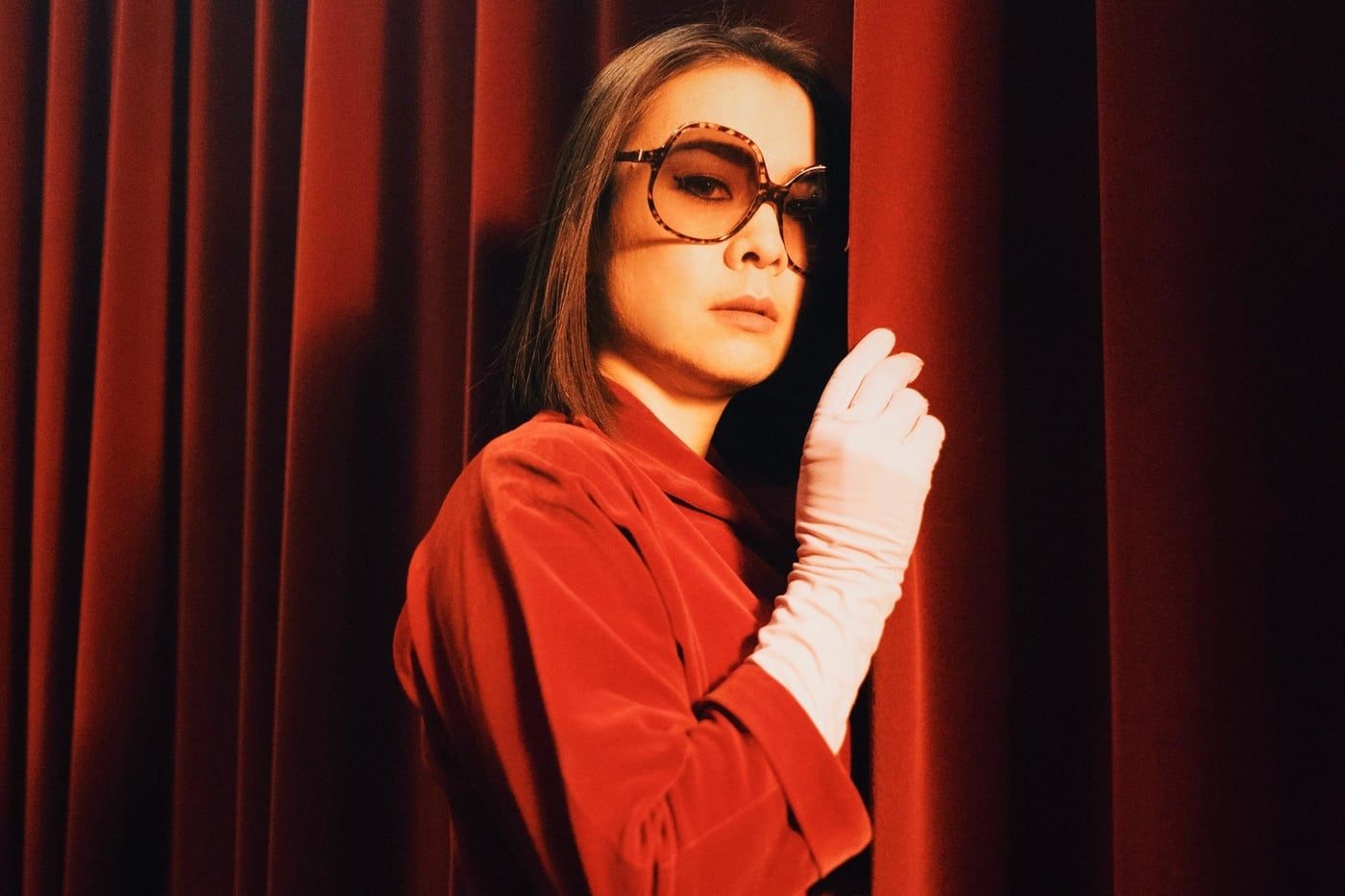 Two of the most surprising inclusions on the playlist are actually two of the bigger acts:
A) How did Frank Ocean's Lens affect the album?
Well, Frank Ocean is one artist that both Mitski and I are both extremely fond of and an inspiration we've shared for as long we've known each other. I can remember "Lens" in particular coming up for me while we were making "Two Slow Dancers", the idea of a song starting with just electric piano and vocal and then building from there. I also think that it has a bit of the stark, theatrical quality that we were chasing throughout 'Be the Cowboy'.
B) The Beatles are obviously a huge influence on modern music but the inclusion of Tell Me Why is quite left field. We can't recall anyone else ever giving that song plaudits before. How did it help the album? 
On 'Be the Cowboy' we also talked a lot about pop music that has found a way to stay timeless in some way, so of course The Beatles will come up in that conversation. And, yeah, I think "Tell Me Why", while a bit bubblegum, is a great song from the pre-psychedelic era. Certainly you can hear a bit of that, instrumentation and production-wise, in the beginning of "Blue Light".
What have been the biggest challenges in taking the album from the studio onto the stage and what's your favourite song to play live?
Well, I'm quite fond of (reliant on?) layering sounds in the studio and making really thick arrangements. So it's always hard to then have to condense ten layered guitar bits into one part to play live. And with technology it's very tempting to have every little bit from the album on a sampler or a computer but I think you start to lose some of the performative charm if you overburden yourself with recreating instead of creating. Of the new material I quite like playing "Nobody" because it's very different from the types of guitar parts I normally get to play with Mitski, so it's fun to stretch myself a little.
Generic Irish question: What can we expect when Mitski hits Dublin?
Hm. Well, I can't speak for Mitski herself. But I can extrapolate some near-certainties based on my past visits to Ireland: 1.) I will get lost on the Dublin public bus system. 2.) I will come within a few centimeters of being killed by one of your ghostly silent trams like Mrs. Sinico in "A Painful Case". I will do this approximately 90 times. 3.) I will be found brutalizing a falafel at Zaytoon presently after the show.
Listen to Patrick Hyland's guide to the songs and sounds that inspired Mitski's 'Be The Cowboy' below.

Mitski plays Tivoi Theatre, Dublin on September 22nd. Tickets €20 on sale here.