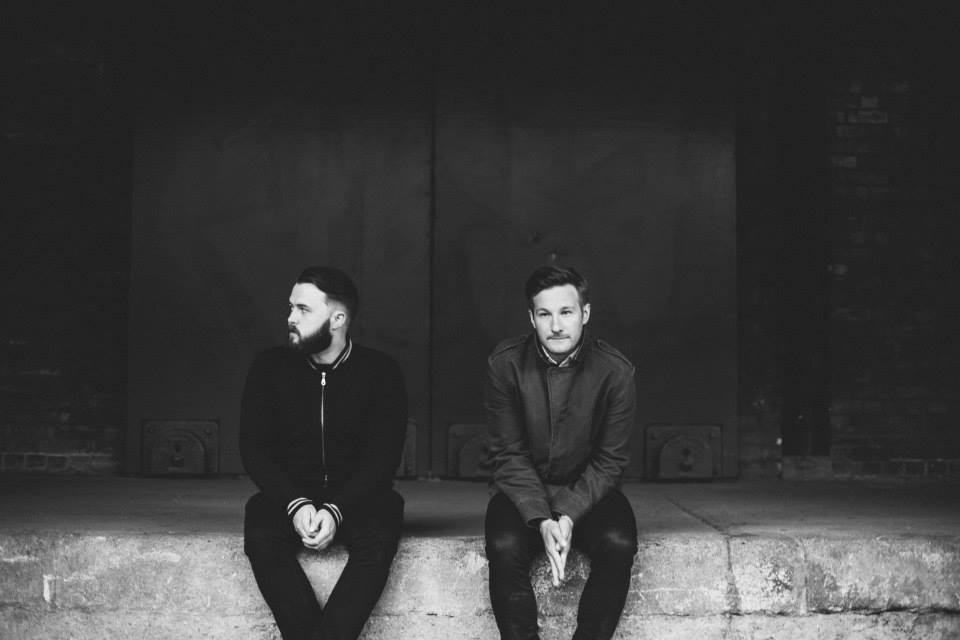 The sleepy coastal town of Bray, Co. Wicklow doesn't exactly spring to mind as a hotbed of musical creativity, but with worldwide success for Hozier and critically acclaimed recordings and live performances by harmony girl group Wyvern Lingo, that's all changing.
Columbia Mills are the latest group to emerge from this seaside vista. They bring with them a darker angrier sound than the aforementioned artists, combining the guitar attack of The Jesus And Mary Chain's austere shoegaze and hints of synthpop into a sound the group themselves define as Indietronica. We caught up with Columbia Mills' Fiachra Treacy ahead of the release of their debut EP 'Factory Settings'.
What is it about Bray that's cultivating so many musical groups these days?
"There has always been a lot of bands in Bray along with artists, writers and poets. Despite being quite a big town, everyone knows each other's business and it could be that sense of suppression that really makes you want to express yourself. There is definitely not a particular scene that is driving it as all the bands play completely different music from each other. Despite the difference in musical genre, the quality of the other bands really does inspire and keeps everybody else on their toes."
"It's quite a socially diverse place and I think people from Bray become very street wise and socially aware which really helps in songwriting and being able to relate to other people."
"I think success breeds success so if you see your peers doing well it makes success seem more realistic. Or it could just be the sea air and the lack of jobs."
Is the influence of The Jesus and Mary Chain as pressing as it seems?
"Since we released our single 'Never Gonna Look At You the Same we have been compared to The Jesus and Mary Chain which is a complete honour. To play the type of music we play it is impossible not to be influenced by such an iconic band of that genre but to be honest I think we were influenced more by bands that were influenced by them. It's more of a secondary influence if that makes sense."
"I was blown away by the first Glasvegas album and my older cousin pointed out to me how much they sounded like The Jesus and Mary Chain so the paper trail will always lead back to the originator. This got me listening to 'Television Personalities' and Dan Treacy's lyrics."
"We do have a lot more of an electronic sound than our first single represents so when people see us live we usually get compared to 'New Order' or 'Depeche Mode' which is perfectly fine with us. It's in people's nature to compare new bands with older bands and they are some of our favorites although we do feel Columbia Mills has developed an inspired but quite an original sound."
Tell us about the video for your single?
"We made it with Second Frame films. As the funds were very low, it was suggested we make a lyrics video. I suppose it's a way of bringing the listener into the music without having an expensive narrative clip. Some of the scenery really does go well with the soundscape feel to the song so we were very happy with it."
Surprisingly considering their influences the band is not named after a cocaine dispenser, instead deriving their name from a forgotten Dublin landmark.
What does Columbia Mills Mean?
"Equality/good times for all walks of life. Columbia Mills was an old rave spot on the quays in Dublin in the '90s. It was shut down by the guards but before that all types of people came together and had fun and enjoyed dance and indie music together. We were looking for a name and thought that Columbia Mills not only represented our sound but also the people we are and people we liked to be around."
What's next for Columbia Mills?
"We are releasing our debut EP on Friday the 28th of November followed by a launch gig in Whelan's on the 29th."
"We are going to put together a string of dates for the New Year and try a play to as many people as possible. We will release something else closer to the summer, possibly an album but at least another EP. (it's more or less finished already)."
'Factory Settings' is available to pre-order now on iTunes