From a year that has spanned two countries, three counties, and the release of a hit radio single '2020', Mayo-born rapper and producer Finn Costello, better known as Uppbeat, is doing a remarkable job at taking it all in his stride.
"It's been difficult to some extent but I think I've got a more positive outcome from it all," Uppbeat reflects on the year gone by. "I've found out a lot about myself. I've made a hell of a lot of music".  For an artist that in three short years has released 30 singles; "a hell lot of music" may just be the understatement of the year.
Uppbeat's first foray into music began not in hip-hop but in the punk rock aesthetic of bands such as Green Day and The Sex Pistols. Listening to the likes of 'American' Idiot gave him an energy and sense of purpose little else did at the age of 11.
"I was always kinda shit at everything as a kid," explains Uppbeat. "so when I found writing I thought I was good at it and it felt so liberating. There were no rules, no one telling me what was right or wrong". 
From there, he began forming bands with friends from school, before making the decision to drop out at the age of 18 and move to Dublin to pursue a career in music. What met him when he arrived in Dublin was a life of uncertainty.
"It's interesting how strange of a path doing music is," Uppbeat says. "it's super tough, really really tough, but you don't realise how tough it is while you're in it because you're always busy working. It's only when you take until you take a step back that you realise how difficult it is, but I wouldn't have it any other way."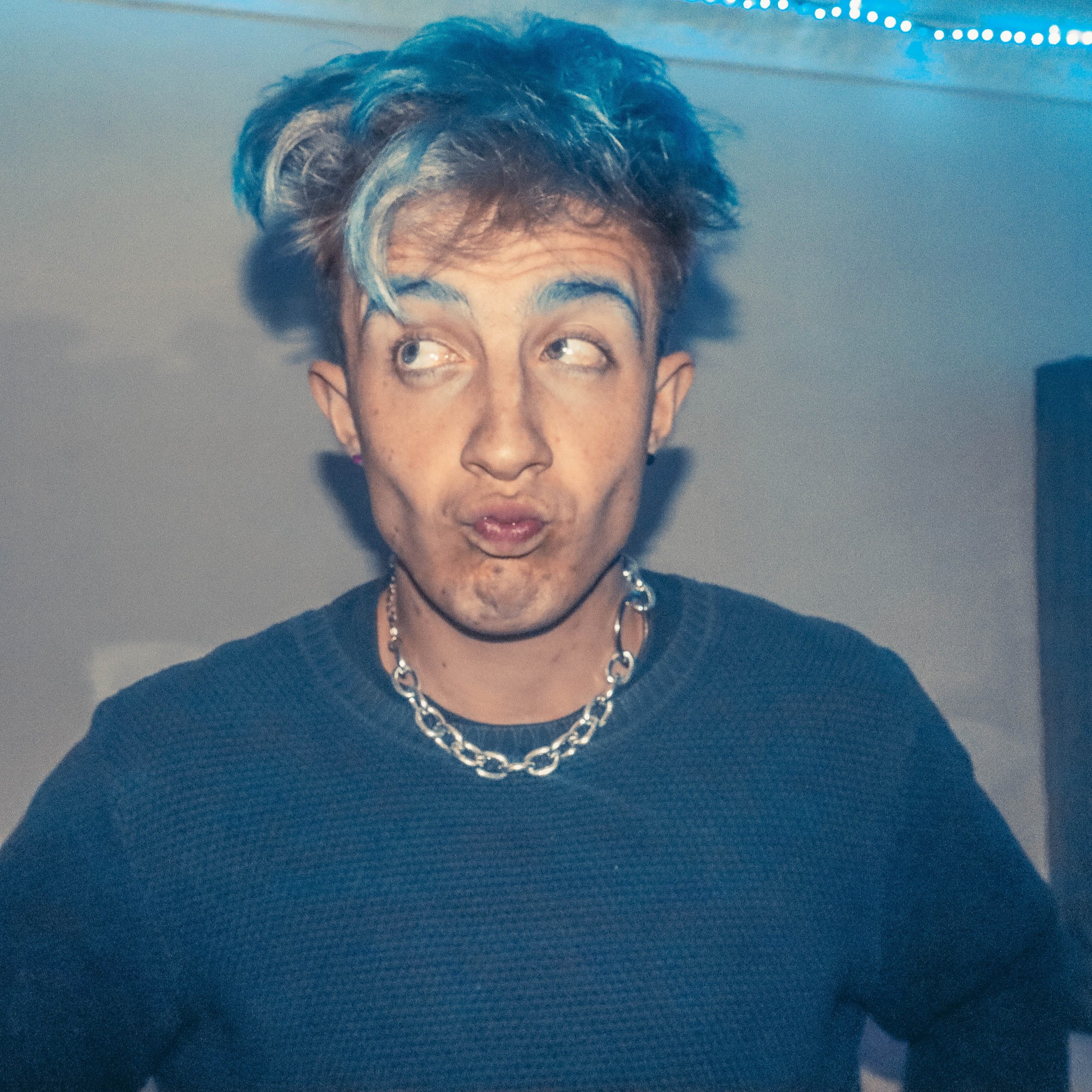 Coming from Mayo, it's given Uppbeat an insight into how people in the city view rural Ireland. One aspect that stuck him early on was how little city folk thought of the west, until it came time for a weekend break.
"One thing I've realised is how the West of Ireland is seen as a playground for people from the city and it's not taken seriously," he explains, of how he views urbanites views of the west. "Rural Ireland has a different mindset and different values. It's more normal to do something like hip-hop when you live in a city, rather than living in the country".
As such, Uppbeat has spent the majority of his musical career fighting the battle of public perception on two fronts: proving to people at home that his music was worthy of creation and then proving to the city that it was worthy of their attention. This made his move to Dublin all the more important.
"Obviously, if you're not in front of people you're not as relevant or exciting to them because they can't see you," he explains, thoughtfully.
2020 began on a high, with the release of his single '2020' in collaboration with producer John Gibbons. The collaboration came about when the pair were tagged in the same tweet by Pulse FM studio, which led Costello to message the producer directly.
"I just thought if he liked my comment he can reply to a message," Uppbeat laughs. "He liked what I was doing and got onboard very quick and has been a big mentor ever since."
The track garnered lots of attention, introducing Uppbeat a host of new listeners, and was played on radio stations across the country.
"'2020' definitely felt like the start for me," says Uppbeat, reflecting of the track's success. "It was my first track that really caught any traction, and it was my first time doing festival season because I haven't really been in the loop the last few years".
The track was released on the 22nd of January, and plans were quickly falling into place for Uppbeat's 2020, to be his best ever, both personally and professionally and then it was snatched away by the Pandemic, but he's pragmatic about the situation.
"It was pretty shit," Uppbeat admits. "We had our first headline tour booked which would have been very exciting, but on the flipside I'm grateful because I got to do a lot of foundation stuff so when I do have that take-off record I'll be ready and more equipped than I was eight months ago".
Despite the difficulties the year has brought, Uppbeat has been very busy releasing seven singles, his latest 'Tin Can Man' was produced by John Gibbons and F.O.B. The track examines nostalgia triggered by Uppbeat's relocation from London to his childhood bedroom at the height of the pandemic.
"I'd moved to London a week before Lockdown happened, then I was back in my childhood bedroom and I'm wondering how the hell I ended up here again," he explains. "I was reassessing growing up and all the things I've gone through, all the places I've ended up the last couple of years and trying to craft that into a song. I've been to so many places and I feel so connected to so many places, but at the same time, I feel so disconnected from everything".
"I'm really passionate and confident about Tin Can Man," Uppbeat explains, before adding. "it's everything Uppbeat is to me in one song., it's got everything I want to be which is really important to me."