It's been quite a year for Sophie Doyle Ryder, who's three tracks have seen her develop an ever-growing base of admirers within the Irish music industry. Aged 18, Sophie has been writing music since the age of 13, and on the eve of the release of her latest music video, for her new track 'Little Black Book', she took the time to talk to Goldenplec about her rise so far.
Sophie's love affair with music began at a very young age. As a child, her Dad would spend car journeys introducing her to bands such as The Cure and Coldplay. On the family's annual holiday to Spain, the family would spend hours at a time at the local Karaoke bar. In the Doyle Ryder family, music was the great unifier. 
At the age of 8, everything changed, and it became time for Sophie to introduce her parents to the music of the day. "I was obsessed with Justin Bieber," she admits sheepishly. "I had cardboard cut-outs, posters, I went to all of his concerts, I thought he was God, I'd pray to him, Justin Bieber was my life".
Sophie would spend her free time replaying the music video for 'Baby' over and over, learning the dance moves and trying to understand what it was that made it so compelling. "Justin Bieber was the first thing I started to learn things from rather than watching and listening" she admits, before adding that her inspirations have changed over the last number of months.
"I put myself back into when I was 13 and sitting down at my Piano writing songs" she recalls of the early weeks of lockdown in March. "I love writing with people, but with quarantine, I'm back to writing on my own and I hadn't done that in a long time".
Sophie started writing music at the age of 13, inspired to be the next teen star. "When I started, when I was like 13, it was definitely to be famous, I wanted to be Taylor Swift. That's all changed now".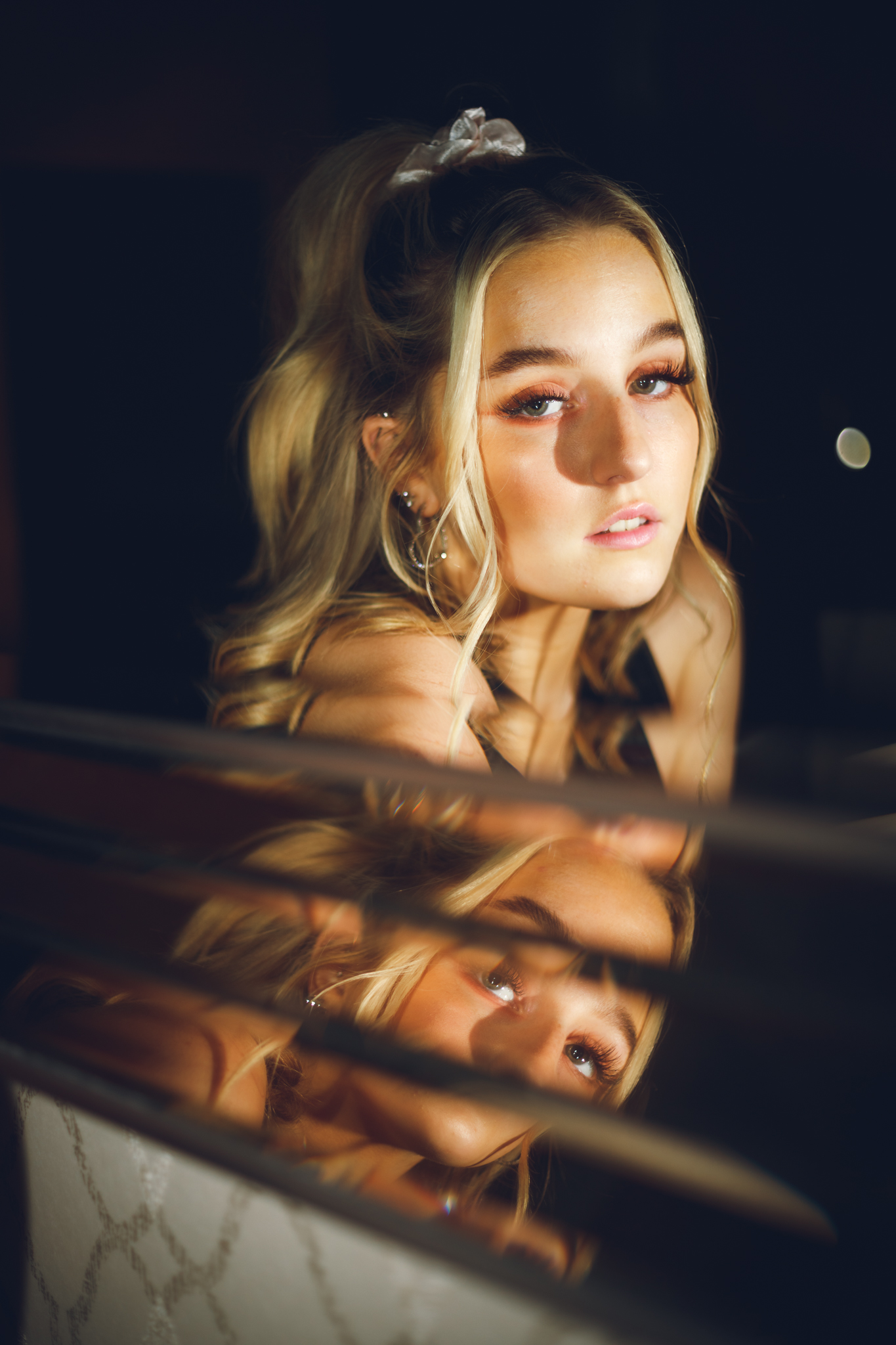 She reckons that had you asked her a year ago what she wrote about she'd have lied. "I'd have said it's "all about my feelings," but it wasn't really because I was locking my feelings away." Once more, everything has changed over the past 8 months, "Now I write songs only about how I feel, even if the feeling is tiny. In the last 6 months I've gotten more out of me than ever". 
There's very little she wouldn't write about, but there's one red line she'll never cross. "I feel like when it's something that could trigger another person I stop" she says, before noting that when she's battling with a touchy subject, she prefers to cloud it in secrecy rather than ignore the root cause of her feelings.
"Even when I'm writing about a touchy subject, I almost make the lyrics hard to understand so that only people who have been through the same experiences can understand"
Which brings us to 'Little Black Book', Sophie's third release of 2020. The track is, in her own words, a testament of female empowerment. When asked what she'd like listeners to take away from the track, she laughed before replying that she hopes the song will remind her female fans that "We're all bad bitches and nobody can tell us otherwise".
She takes a moment, before adding "If anyone has ever told them that they're not good looking, not funny, or been horrible to them; listen to this song".
'Little Black Book' is out now.