Having met whilst both working behind the Guinness Storehouse bar in 2018, Ugolino producer Oran Hurley and vocalist Shane Richardson initially bonded over a shared interest in creating music – they spent the next year going back and forth with feedback on their respective solo projects before deciding that their styles would mesh well as a duo.   
"We spent a lot of time trying to work out what sound was authentic to us, and what encapsulated the message we were trying to get across," rapper Shane Richardson tells me.  
"When we made 'Early Hours', there was a moment where it just clicked and we both agreed we'd found a sound that makes sense.   
"From then on we've managed to build up a collection of music we're looking forward to releasing over the coming months." 
The synchronicity they fell into whilst working on debut single Early Hours is palpable on the finished product– Richardson's laconic spoken word flows work in tandem with the increasingly frenzied jazz instrumentation that Hurley builds throughout the track.   
"My dad's a bit of a music head and played all sorts of music around the house when I was younger. I got familiar with the sounds of Coltrane and Davis at that age and I feel I've always been able to appreciate Jazz because of it," Hurley tells us of the origins of his Blue Note inspired beatmaking – he cites the production of Kendrick Lamar's 2015 opus 'To Pimp a Butterly' as a particular point of inspiration.    
"There used to be a lot of Leonard Cohan and Bob Dylan and the likes playing in the car or around the house when I was younger, so I guess that would be where some of the earlier inspiration in terms of storytelling musically came from," Richardson adds of his musical upbringing.   
Hurley honed his early love for jazz into an ornate and mature production style during his tenure as a music student at Trinity College.   
"You're kind of encouraged to find your own way of thinking about and approaching art, by exploring lots of different artists, styles, and philosophies," he tells us of his years spent studying.  
"You also learn a couple different frameworks for writing music, like classical harmony and counterpoint. I don't think of these as strict rulebooks, but rather as tools for finding sounds that I like, or getting myself out of sounds that I don't like."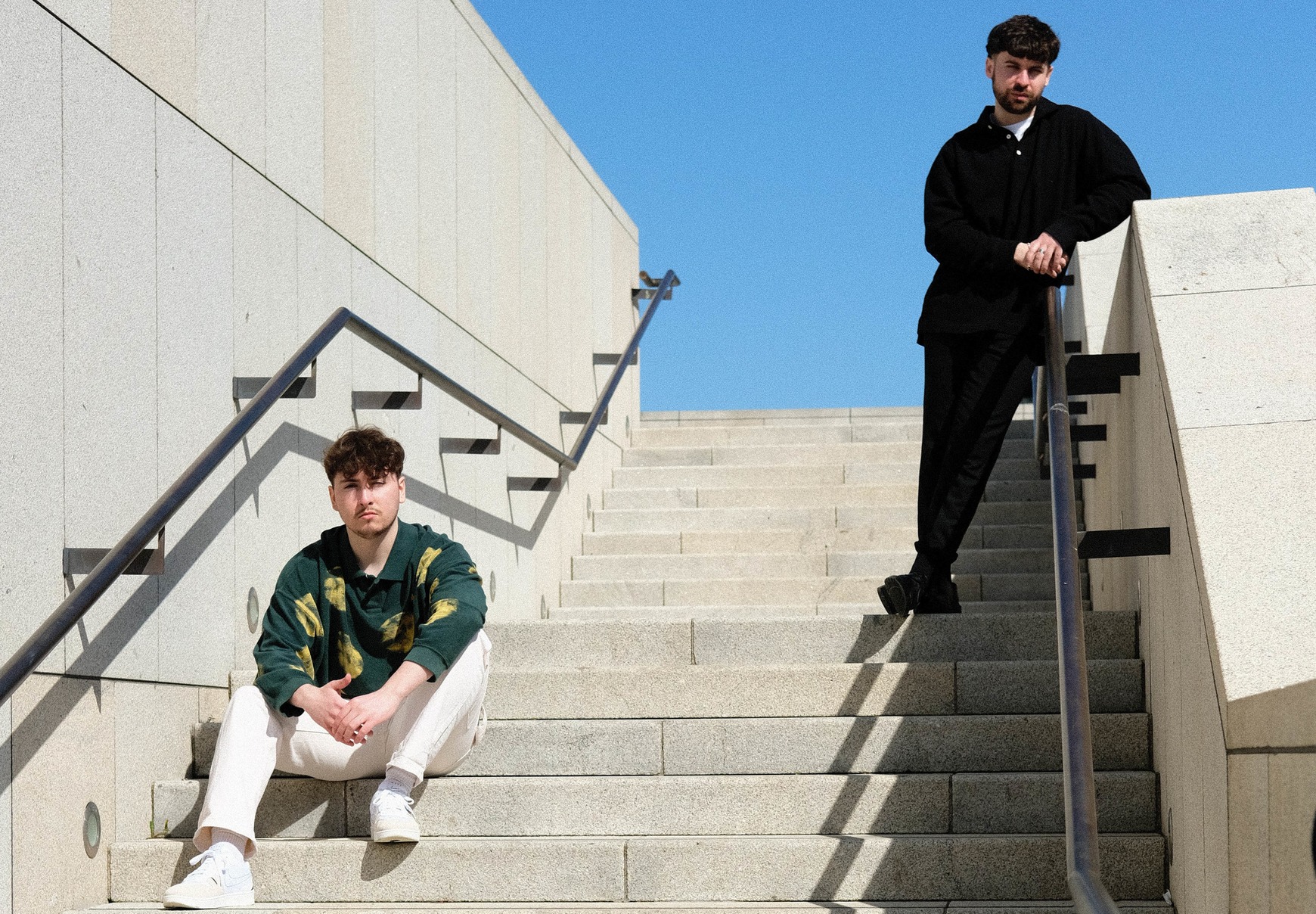 Around the time that Hurley was developing his musical palette, Richardson was falling deeper in love with the art of writing – finding particular inspiration in the dirty realism of Charles Buwkowski. On Early Hours he flexes this influence through a loose narrative capturing the dissatisfying emptiness of a day spent recovering from the excesses of the night before.   
"I'm drawn to his writing as I find it fairly blunt, as in it just describes the truths of his surroundings, and that to me is quite inspirational and beautiful," he tells me.  
"Buwkoswki says 'don't try', because if you have to then you're forcing something, and I suppose that's quite an important thing to remember when writing - forcing it never works. The best stuff just flows out as if you were never the one to write it in the first."  
Both Richardson and Hurley note the dissimilarities in their musical development as the key strength of Ugolino – both members bring separate but complimentary skills to the table.  
"With Ugolino, I'm interested in thinking about Ireland's place in Jazz music. Whereas many countries made significant contributions to the artform in the 20th century, Ireland never really had much of a place in Jazz," says Hurley.  
"With such a strong history in poetry and literature, I feel that combining spoken-word poetry and Jazz makes sense for an Irish take on the style. This is something I want to explore more with later releases," he continues.  
"Our next single really goes further into the sound world of Jazz," Richardson adds.