Once the raucous industrial rave and frenzied MCing of Julia Louise Knifefist has found its way onto your radar - it's difficult not to sit up and take notice of the eccentric sounds the Philadelphia born, Dublin based artist has been consistently crafting over the past several years.   
Knifefist's most recent solo release is the relentless jungle influenced pummel of Bite Marks, which opens with a viciously distorted drum break sitting beneath a huge 808 bass that serves as the chaotic sonic environment to house his aggressive, saturated vocal performance.
Having come from a city where the music scene was built around a DIY basement show ethos, it was initially an adjustment for Julia to adapt to the comparatively formal infrastructure of the Irish scene.   
"I think the gig infrastructure makes a lot more sense here, where there are venues for people to put on their own shows," says Knifefist.   
"I think because the most accessible platform for performing isn't a small room with a 5-foot-high ceiling, the ethos around gigs and being an artist is quite different. It's a bit more serious because you have to communicate with bookers and have the show you want to put on organized."   
In Julia's eyes however, a more structured scene can sometimes come at the cost of creative freedom.  
"Because the house show is more often the MO for a gig you see a lot more weird performances," he says, adding: "I wasn't there sadly but I heard one time someone pretty big in the scene decided instead of playing they would just wrestle a guitar covered in Vaseline." 

Julia Louise Knifefist brings this attitude of experimentation to his own live performances which perfectly match the boundless energy he brings to his tracks.  
"It's all about trying to get the audience to feedback your energy. It's an art that I haven't entirely mastered yet, but what I try is being the one to deliver that energy first," he tells us.   
"People see that and get the message 'alright, this guy's really freaking out, I can get a little weird'.   
"The objective for me is to really give myself over to the energy and get to a place where I feel free. Sometimes that takes a lot of flailing, so the most important thing for me is really just to stretch."  
Reminiscing on his favourite gig thus far, Knifefist tells us of a 2019 Bello Bar set that he kicked off with a successful sing-along of the enduringly popular Rupert Homes classic Escape (Piña Colada) before launching into his own music – you'd be hard pressed to find a more jarring juxtaposition.   
Having established himself as a compelling solo performer on the Irish scene, Julia Louise Knifefist found kindred spirits in the envelope pushing sonics of producers Rory Sweeney and Formorian Vein, who make up the Bitten Twice Collective alongside Knifefist.   
"We came together because we share the same excitement for the music we make and play and we needed to hear that in the clubs.  
"Too often going to a club night you'd best be strapped in for 2 hours of techno and the same drop over and over. More representation and diversity of electronic music is what we aimed to do."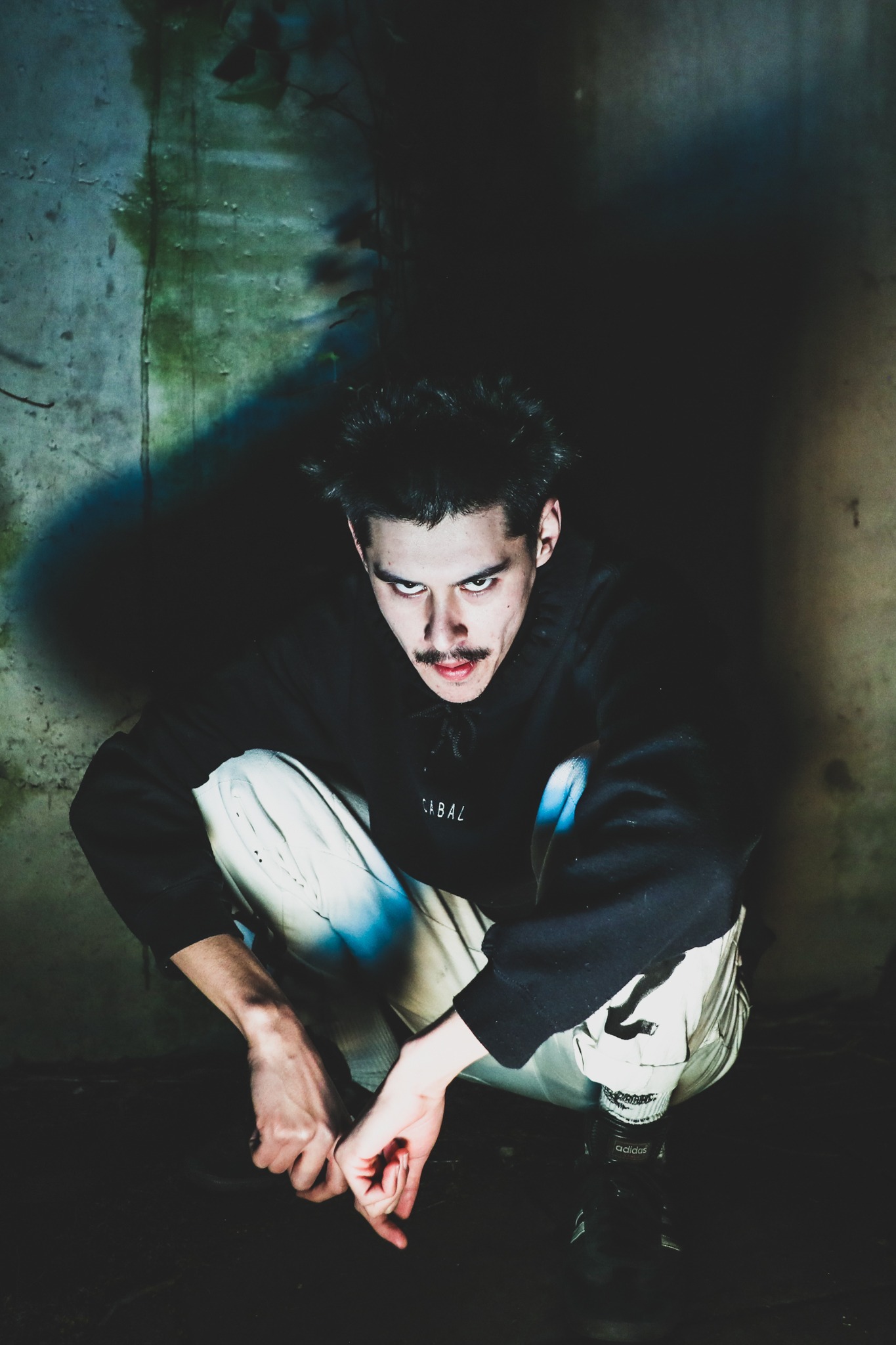 Julia Louise Knifefist saves the most shocking revelation for the end of our conversation.   
When pressed on his frankly inspired moniker playing on the SNL alum famed for her portrayal of Elaine Benis, Julia tells us he's "sure she's a good actor, but really I haven't seen much of her performances and honestly haven't watched enough Seinfeld either".   
"Sometimes I forget that's the reference," muses Knifefist.