The Fae – Chloe Corcoran (drums, vocals), Jordan Crawford (guitar, vocals) and Emma Hempton (bass, vocals) – are a Dublin-based trio who make "big chorus guitar music". Having started playing live shows last year, their blend of shoegaze, alternative rock and power pop sound recently impressed at Whelan's Ones To Watch in January.
The trio have just released their debut music video for their upcoming single, Chloe. The song, a melodic, '90s-tinged number that boldly displays their pop sensibilities, "came together quick, half as a joke and half as something to help a friend who had just split from her girlfriend", says Jordan.
The video, directed, shot, edited and produced by Niamh Barry, recently premiered on Nialler9. With the single due for release on Thursday 16th March, the first from upcoming EP 'Bloodrush', we took the opportunity to get to know the band a little bit better.
How long have you guys been playing together and how did it start?
Jordan: I started the band in 2019 and we've had a few different band line-ups that didn't work out for various reasons. Chloe joined in mid-2021 and Emma joined at the start of 2022 and that was when things really fell into place. We started recording in March of 2022 and gigging in September.
What's in a name – what inspired you to call yourselves The Fae?
Emma: The truth is that we had a different name but needed to change it. We were all throwing names around, and Jordan suggested The Faeries. We all sort of liked it but we didn't want to sound like we were a Pixies cover band. Then I suggested The Fae and we just immediately knew it worked.
We all have an interest in Irish folklore too, so that will probably play into songs we end up writing going forward.
At the start of the year you played at Whelan's Ones to Watch. How was that for you?
Jordan: Emma had just gotten out of the hospital so it could have gotten really bad really fast! So all things considered it was a big success. It's a super cool event for new bands like us.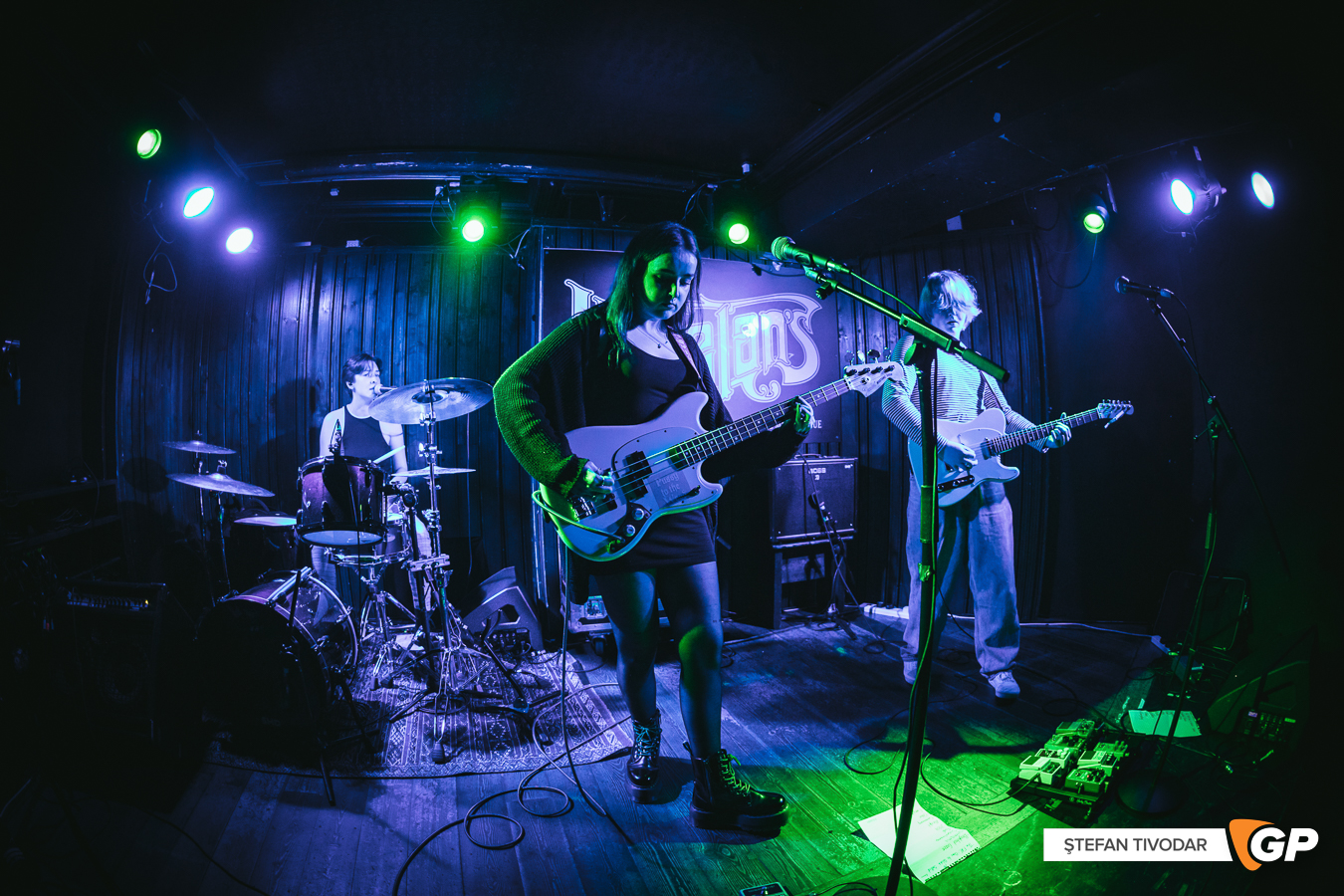 We've heard, and seen the music video for your upcoming single Chloe. What can you tell us about the creative process behind that song?
Chloe: That song started kind of as a joke. I arrived at a rehearsal and a couple of days before my girlfriend had broken up with me but I hadn't talked to anyone about it yet. I asked if they would mind if I talked it out for a few minutes and before I started, I jokingly said to Jordan, "Hey feel free to write a song about this!" While I was in the middle of talking about it, Jordan came up with the song's bass line and he recorded a voice memo of it. The clip of the conversation at the start of the song is a genuine conversation that me and a friend were having. That night Jordan sent me a Soundcloud link to the demo of the song and it just went from there.
The video looks great! What can you tell us about making it? How did you end up working with Niamh Barry?
Emma: We shot the whole thing in two and a half days in December. We shot it primarily in Chloe's Nana's house in Walkinstown and also in the Rink at D12. We knew we wanted to do a music video and right when we were starting to plan it, the music video Niamh did with Sprints came out and we knew she would be perfect for that. We worked with her previously for our first photo shoot and we instantly just got on with her. We know every time we work with her that the end result is going to be perfect because everything she works on is something she is passionate about. Be it the work she does with bands or any of her solo work, everything she touches turns to gold.
Your EP 'Bloodrush' is due for release this September, can you tell us a little bit about that?
Jordan: We've recorded it in a few studios around Ireland. Chloe and Super-Tramp were recorded in Hellfire Studios, and the rest have been and will be recorded in Black Mountain Studios and Camden Recording Studios. Our producer and engineer is Elise Mollé. We've been working with her since the beginning of 2022, and similarly to Niamh, she is one of the most passionate people we have the pleasure of working with. She always matches our energy and knows exactly how to get the best out of all three of us. All of the songs on the EP have themes of loss and nostalgia, things that I think most people can relate to.
What else can we expect from The Fae in 2023?
Chloe: Hopefully we get to play some cool shows! We also hope to actually get the EP finished since everyone seems so excited to hear it, so I foresee a lot of studio time in our future.