Hi, Have You Met The Burma?
Ahead of their long-awaited live return to the country's capital, GoldenPlec caught up with The Burma to talk touring, Cork's current musical output and social media addiction.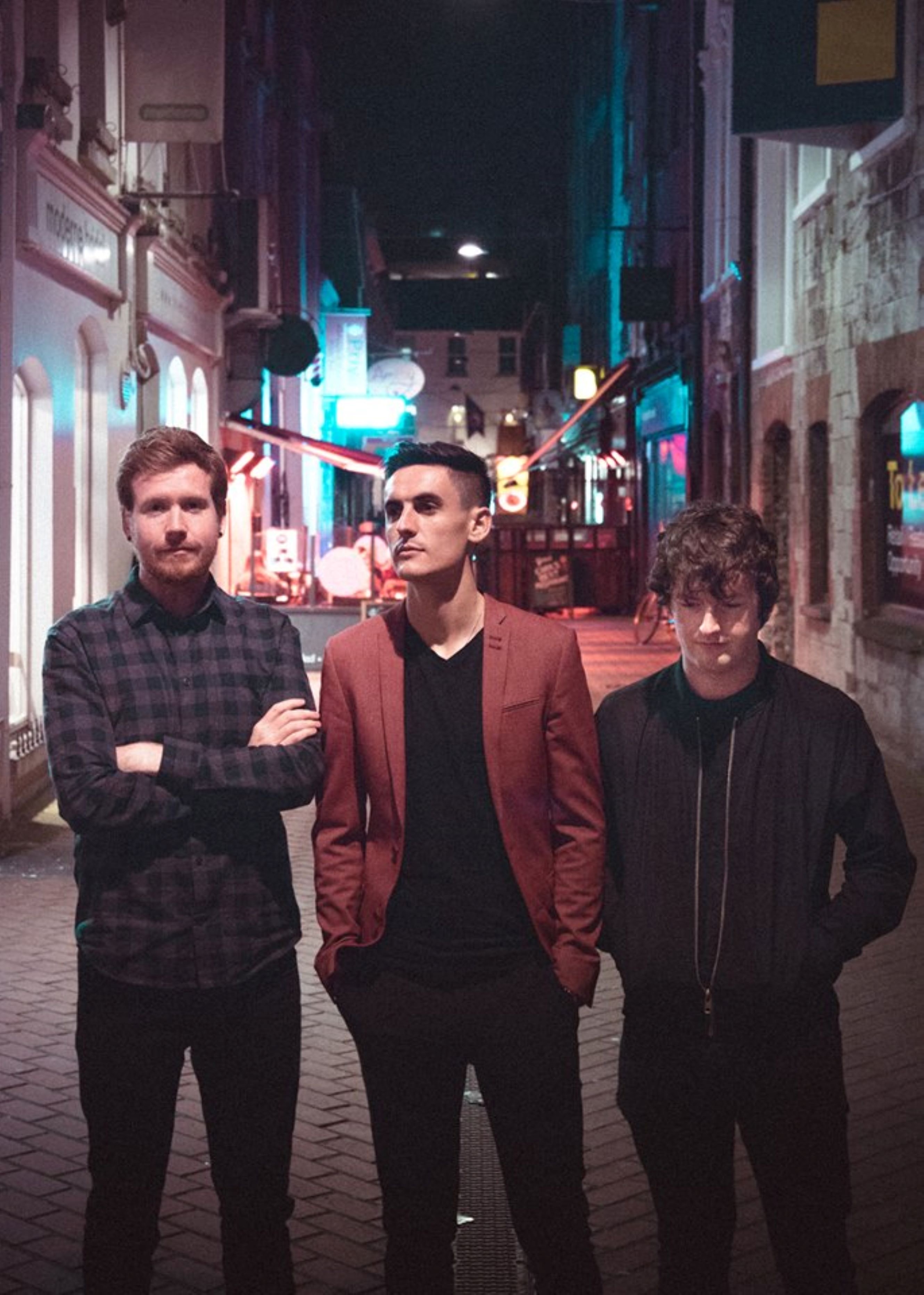 GP: For those who don't know you, tell us a bit about yourselves and your music.
Tony O'Donovan, singer: "We're based in Cork, myself and Pete are from Cobh and Cian's from Doolin in Clare but he's been living in Cork since he was 18. I met Cian on a music course in Cork, we did that for a year together and became great friends and then a couple of years later Peter and Cian ended up in the same class for a few years in the school of music.
"There's just the three of us in the band at the moment as official band members I suppose you'd say. Our bass player Sean, another Cobh man, had to pack it in last year to go and live my dream of playing professional soccer in England.
"Me and Peter started playing in bands together around the Leaving Cert years through a shared love of bands like Arctic Monkeys and The Strokes. It's always been about writing our own tunes and having our own band though. We rushed an EP out as soon as we could a couple of years in to the band and that's out there now, Pete recorded and mixed it for a college project. There's some ok tunes on it but it was a bit naive to go and do a proper official release so early on. Since then we've been releasing a few singles here and there and gigging a bit whilst trying to patiently put together a new collection of songs to release."
GP: Ye've had a busy year of shows - was that a conscious decision on yer part, to hit the road and play more? What stands out as highlight for ye?
"We've gigged a bit but still not half as much as we'd have liked to. It's something that drives us a bit mad really. Obviously we want to be out playing live at every opportunity possible but it can be so difficult to put a string of shows together. We were chatting about it last night in the car and we decided we want to play way more shows than we've ever done before next year so we set the wheels in motion this morning. Hopefully it works out and we can play all over the country in places we've never played before with a bunch of new songs and a new release behind us, that'd be the ideal scenario I think. At this stage, if we ended up playing around the same amount of shows next year as we did this year, it would be a massive step backwards.
"This year, Kennys in Lahinch was the standout gig for us again. The place is electric, I don't know do we just get lucky with the crowds down there but for the last two years it's just been packed full of young people who are really in to the music. It's a pleasure to play down there and I just love the west coast of Clare personally too. We also did a pretty cool gig on Culture Night in The Opera House bar in Cork which sold out."
GP: Ireland is going through a bit of a purple patch in terms of musical output. Have you any favourites at the moment?
"We love a lot of the stuff coming from Cork. The Vercettis EP released earlier this year was brilliant. Sara Ryan just put out her first album of songs which is great. All of The Big Lovin' singles are crazy good pop songs and there's a savage album recorded and ready to be released there at some stage too. We like a lot of The Academic's stuff, they seem to be able to write bangers in their sleep at this stage."
GP: Ye released Phoney Personality earlier this year - a really biting piece of social commentary. Tell us where that came from.
"To be honest the lyrics for that song were born out of annoyance with myself if anything. I'm slightly, if not completely addicted to my phone and it can really drive me crazy so it's kind of a reproachful song in a sense.
"It's an introspected song but through looking at myself it probably does reflect society too. I'm not pointing fingers because I'm as bad as anyone else. It's a really bad hole to get lost down and you feel like it's something you should really keep on top of before it completely consumes you."
GP: What's next for ye in terms of recorded material?
"We just recorded our new EP with Christian Best in Cork and it will be out early next year."
GP: What can people expect from Saturday's gig?
"A bit of craic! Loads of guitar heavy tunes, catchy choruses. We're playing for 2 hours so we have to flesh the set out with a few covers too. We've picked a few fun ones that we wouldn't usually get to play but should be good craic for the crowd. We haven't played Dublin for a while and I think we're in good place now with our set to put on an exciting show so we're looking forward to it!"
GP: Anything else ye want to plug?
"We have a new YouTube series called Live and Lovely. Episode 1 is up on our YouTube and we'll try and get two more up before Christmas. We try and find cool locations to set up, somewhere with a savage view or something and play a stripped back version of one of our songs. We just record and edit them ourselves with Cian's camera it's a bit of a laugh, go check them out!"
The Burma play Bloody Mary's in Dublin 2 November.