Born in England but living in Cork since the age of six, contemporary folk/Americana artist Stephen Springall has always been determined to pursue a career in music. With a scholarship for London College of Contemporary Music in his back pocket, however, 2021 has been the year when Springall made true on his promise, releasing his debut single 'Midas Touch' last month.
"The general feeling of the track is just feeling stuck. Everything is moving around me but I'm not able to get anything done," Springall explains of his debut's origins.
"I'd forgotten about the song but those feelings started getting very familiar in the last couple of months so I fell in love with the song again and it was this weird contrast where I feel the same things now, not being able to do anything and that stagnation, but I'm able to look back and see that I've felt this before and seen what came next".
"That's why we added the guitar solo," he adds, laughing, "it's kinda triumphant".
Springall has had a more interesting trajectory when it came to a career in music. His earliest memories are of bashing away at his grandmother's piano as a child, thinking his compositions were those of a genius. 
"Now I realise that I just like the way it sounded, the resonance and everything," he admits. "because one thing that seems to be continuous from all the things I've tried in music, is that I just love messing with sound".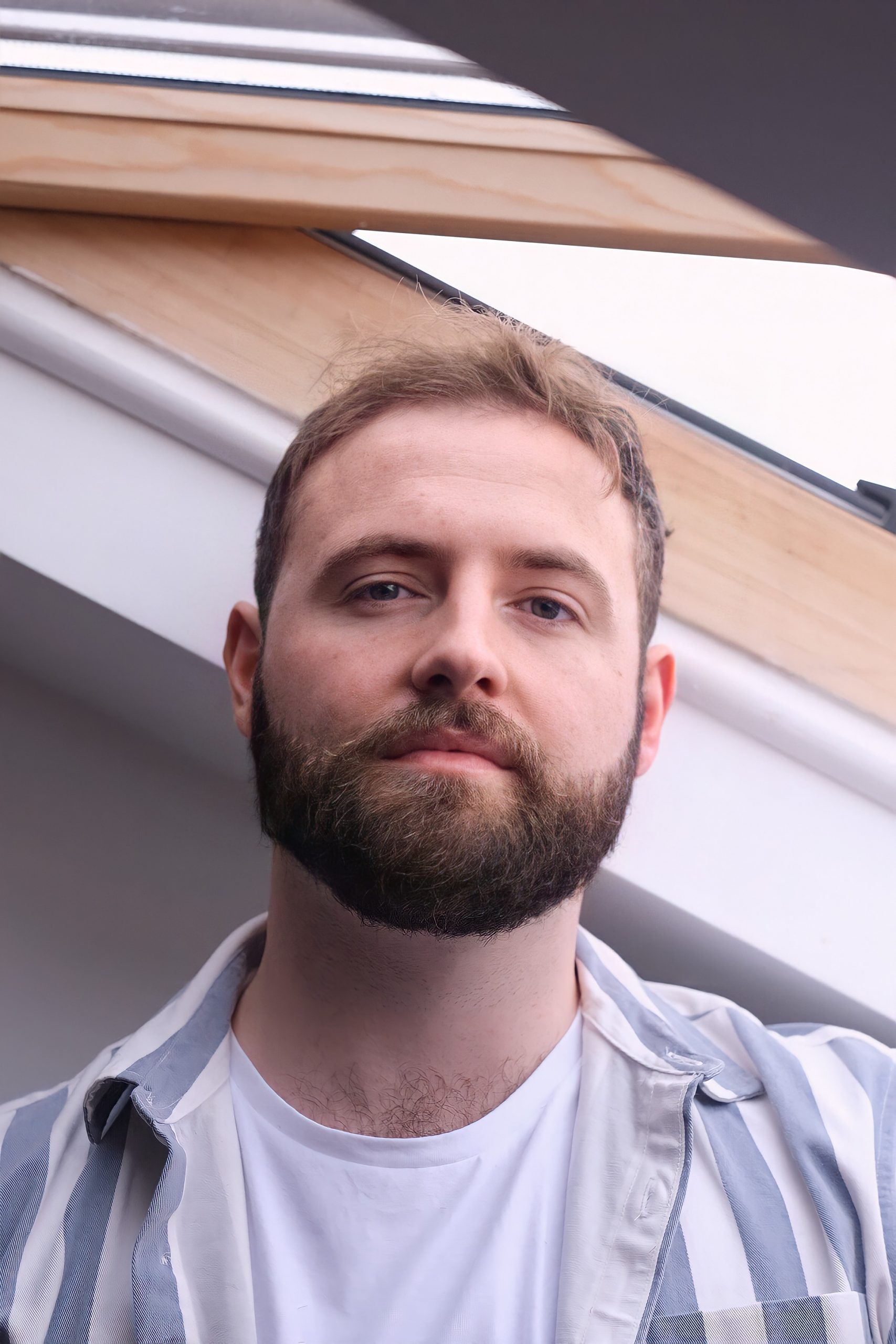 Fast forward a few years, and Springall picked up the guitar, in the hopes of using it as a way of attracting girls, which, he smirks, worked pretty well. "But it quickly became more than that," he quickly notes, "it became this tool that would help me figure out how I was feeling about things going on inside me. Playing the guitar and writing songs helped me figure out there are more emotions than happy, sad, and angry, and that I wasn't angry about something I was hurt by it".
In school, he and his friends formed the band Atlantis Fire Department, which were well respected on the local Cork music scene, a place he'd been living after moving to Ireland from London at the age of six.
"I remember being 15 or 16 and we put on a gig in Cyprus Avenue, fronted up our own money and made a profit," Springall recalls. "That was one of those moments where I realised music was a business, and from there we went on".
From there, he filled his weekends by playing in wedding bands and rock groups across the county. That was until he made the decision to study music in the UK. He applied to every music course he could find, and was accepted into the London College of Contemporary Music, but wasn't able to scrap the money together to afford the fees.
"I was supposed to be here a year earlier but I just couldn't afford it," Springall explains. "So I let it pass and in the meantime got into this really good covers band in Ireland called Blue Steel and I was making just enough money to go over.
Then just as I was about to accept my place they messaged me saying I should apply for the scholarship. So I did, went over and got a partial scholarship, which really helped me, especially after everything that has happened."
That was three years ago, and after choosing to study guitar, musical directing and jazz re-harmonisation, he's in the depths of his final year. "I've loved every minute," he adds on his education. "The fact that it's all online took a lot out of it as I didn't get into a career in music to sit in an office for 18 hours a day, but I still loved it".
While studying, Springall has been making moves as a session musician as a way of making money. It was something he had never fully planned to do but had somewhat fallen into.
"I knew I wanted to be a musician, I didn't know what that entailed so I just kept saying yes to things. I was Karrie O'Sullivan's touring guitarist, and Nick Corbin here, I've always enjoyed those, it really gave me the chance to change hats".
Stephen got so used to life as a session musician that when it became time to record his own material, he found it confusing to take control of the session.
"When I was recording 'Midas Touch', I was sitting down and we'd finished a part and everyone was looking at me and I was wondering why everyone was staring, if I'd got something wrong or something," Springall smirks, before adding, "but then I realised they were waiting for me to tell them what was next. There was this mental switch there but it was nice". 
Now that his journey as an artist has begun, what does Springall want listeners to take away from his debut?
"The opening line of the track is 'I know this isn't what we were looking forward to' and I think a lot of people can resonate with that right now" he explains of his hope for the track, "The world is set up like this, it's not just you feeling this way, it's everyone and it's not your fault".
'Midas Touch' is out now.